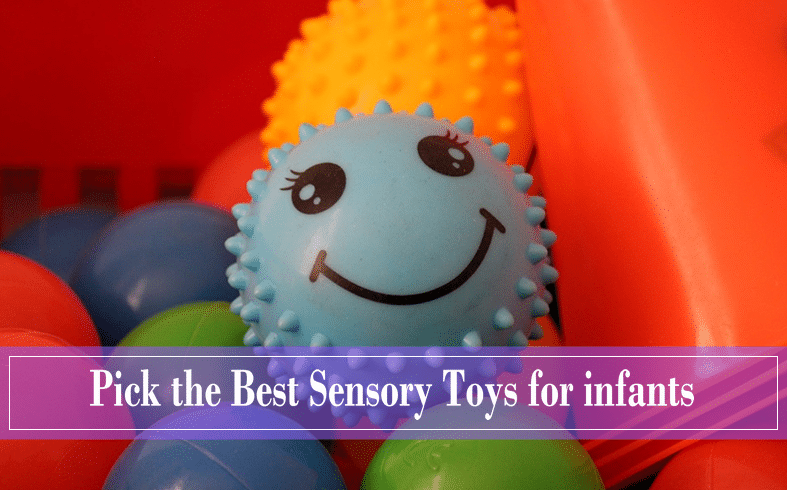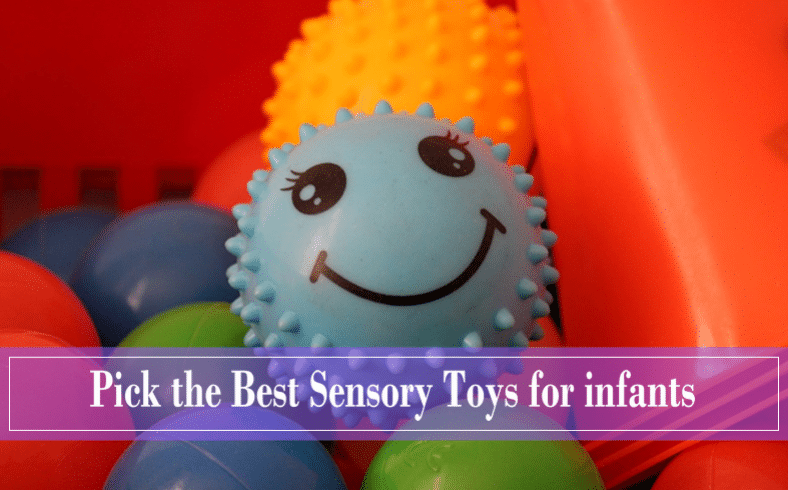 Do you want to help your child be the best they can be in every way? Of course, you do! Well, sensory play is a CRITICAL part of healthy and proper development in babies and young children. So, finding the best sensory toys for babies should definitely be on your to-do list!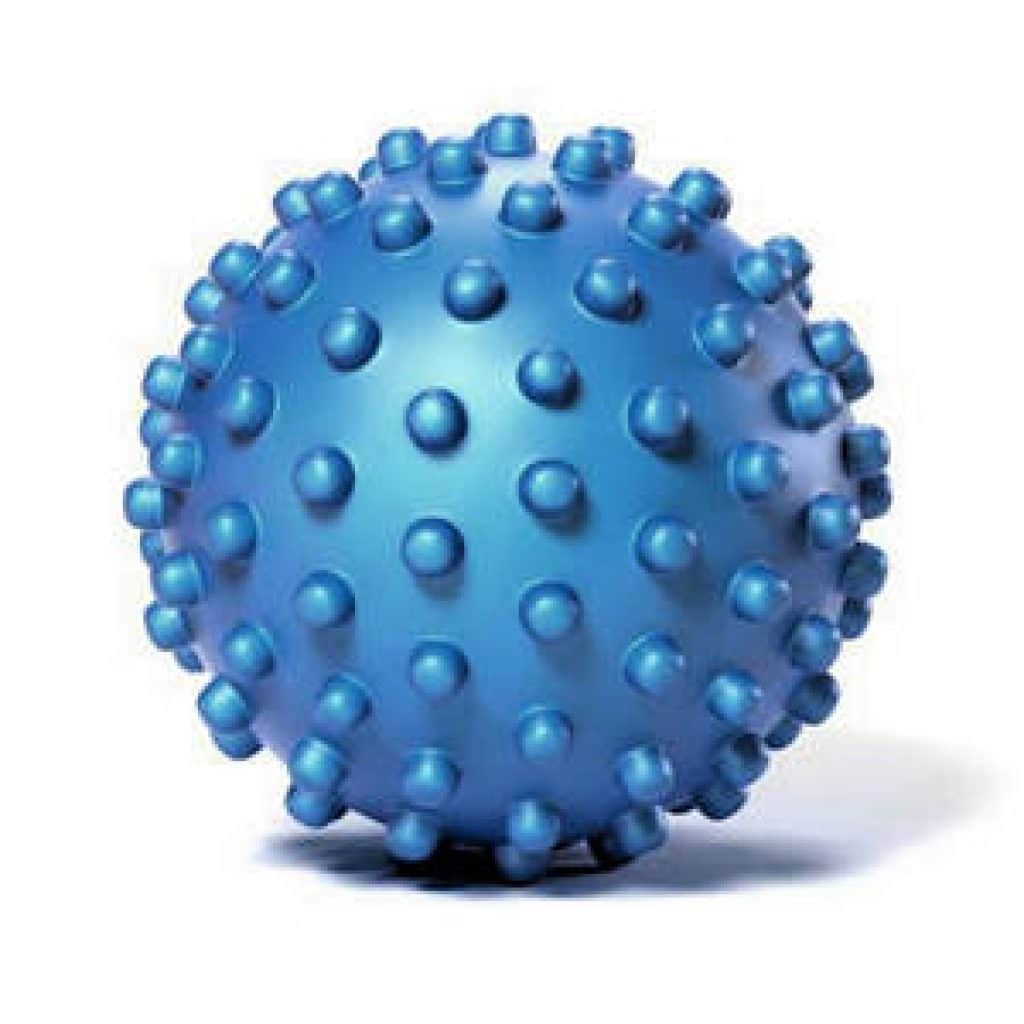 The more that I've learned about sensory play, the more excited I am watching my children engage in sensory activities and play with sensory toys. Watching their little faces concentrate and focus is so exciting when you just know how quickly those little brains are developing!
My son is asking more and more questions and comparing things in ways that let me know that he is definitely benefiting from his sensory toys! My 18-month-old is learning so much about how to respond to different sensory information, too!
They say that play is the work of childhood and this is exactly what they are talking about! Sensory play is a precursor for everything your child does in life. It helps them build and make connections and develop cognitively. These are desperately important things that must happen for your child to develop properly and learn language skills, math skills, science skills, and so much more!
---
What are baby sensory toys?
Baby sensory toys are simply toys that are designed to engage a child's senses during play in order to aid in sensory development of the child. All toys should do this at least on some level for at least one sense. However, sensory toys are specifically designed to do so and often engage multiple senses at once.
What is sensory development?
Sensory development is simply the process that occurs as your child's senses develop overtime. As your child interacts with the world around them, they are receiving sensory input from everything they encounter. This input helps your child to learn, memorize, predict, and problem solve.
When to give baby sensory toys?
Sensory toys can be great from birth up! Newborns can benefit from bright, bold colors, and a multitude of textures and sound. As your baby ages, they will get more and more out of their sensory toys.
Importance of Sensory Play
Sensory play refers to any play that engages the senses. This includes the 5 main senses – sight, hearing, touch, taste, and smell. It also includes senses that we may not think about as much such as balance and body-awareness. The best sensory toys for babies can help your child get some of these awesome benefits of sensory play:
Language Development – Sensory toys help teach common sensory words like hot, cold, bumpy, soft, and more. They also aid in memory development and social skills.
Motor Skills Development – Practicing large movements like throwing as well as small movements like pinching and grasping during sensory play help increase both fine and gross motor skill development.
Building Nerve Connections – Using sensory exploration when playing with sensory toys helps to build important nerve connections along the pathways in your child's brain. This is vital for cognitive development, including problem solving, social skills, and the ability to learn in general.
Calming Effects – Sensory toys and sensory play give your child a good way to focus their energy into what they are experiencing in the moment. This helps to encourage mindfulness and calmness in your child.
How to Choose the Best Sensory Toys for Your Baby
When choosing sensory toys for your baby, you want to look for certain things. The best way to help you determine what sensory toys you might want for your little one is to determine what senses the sensory toy is actually engaging and how it benefits your child. We will go over the different senses that sensory toys may engage and how the different types of sensory toys help to benefit your child. Toys that engage multiple sense are often the best. You'll find that all options on our guide do this.
Almost all sensory toys will be engaging to your child's sight. They will look at and examine their toys with their eyes, but some toys provide more benefit for your child visually than others. Different pictures, bold patterns, and bright colors on sensory toys all help your child to develop their sense of vision. This helps them to categorize, learn colors, and make predictions about objects based off of how they look.
When it comes to sensory toys that engage your child's sense of hearing, look for toys that crinkle, rattle, squeak, or make other sounds. They help your child get used to different sounds and even teach cause and effect since your child will need to do something in order to activate the sound, i.e. they learn that shaking causes the toy to make a rattling sound.
A huge benefit of sensory toys are how they engage your child's touch. You'll find many options that do this. Toys with different textures, or anything that requires pinching, grasping, or turning helps your child develop their sense of touch. This helps with categorization, predictions, and fine motor skills.
Toys that Engage Taste and Smell
Taste and smell are senses that are not as easily engaged by sensory toys. They can play a small role here, though. Your child can still explore their toys with taste and smell. Something important they learn from tasting or smelling, say a set of blocks, is that even though the blocks may be different colors, textures, and even sizes, they still all taste and smell the same.
Balance is something that your child will develop more when they are a little older. Good sensory toys for balance would mostly be for toddlers or older kids. However, there are still some great options that will help now. Toys that help engage your child during tummy time, like the Infantino Pat and Play Water Mat will help set the path for this important sense. Stacking toys can also be very helpful for balance development!
Toys that Engage Body Awareness
Finally, you can look for toys that engage body awareness. Somewhat like balance, your child will learn more about body awareness when they are a little older. Good sensory toys can start to lay the foundation for the sense of body awareness in your baby, though! Balls and blocks are great for this because your child is likely to stack, roll, and toss these toys. This helps them understand how their body interacts with objects around them to help them gain awareness of their bodies.
---
Our Picks: 5 Best Sensory Toys for infants
The cool thing about sensory exploration is that virtually anything can be a sensory toy. Your child will use their sense to explore and play with anything they are given. The sensory input they receive from all around them at all times will go towards good sensory development. However, some toys are designed specifically with sensory play in mind.
These are the best sensory toys for babies because they really help to encourage that your baby's senses are engaged, often in multiple ways, as they play with the toys. Having special sensory toys can really make a difference in how quickly and how well your baby develops their senses! We have carefully chosen the best sensory toys for babies and created detailed reviews to help you find the best sensory toys for your baby!
1

B. toys One Two Squeeze Baby Blocks – Best Sensory Blocks
Features:
10 sensory blocks
Teaches colors
Teaches numbers
Fun animal themes
Squeaky
Squeezable
BPA-free
Check Pricing and Availability
One of my personal favorite sensory toys for babies is also our choice for the best sensory blocks! These are the One Two Squeeze Baby Blocks from the super cool and unique company, B. toys!
These are amazing sensory toys for plenty of reasons. They are the perfect size for little hands to grip and are made out of completely safe, BPA-free materials. What's really cool about them, though, is how many different ways that they can help engage your baby's senses. First of all, they are very interesting visually. They are made with lots of bright colors and different shapes, symbols, and animal pictures.
They are really amazing when it comes to engaging your child's sense of touch. They have soft and smooth parts as well as all kinds of bumpy parts. They are solid enough for good stacking, but also super squeezable. They are safe and easy to chew on to, which we all know how much babies love to chew on toys! This allows them to engage taste easily. Finally, the best sensory blocks even engage your child's hearing with the fun squeaking sounds that come from squeezing them!
Educational:

One of the reasons that we specifically love these B. toys sensory blocks as the best sensory blocks is because they aren't just beneficial for sensory development. They are also educational in a more general sense. Each block is a different color and each one features a different number from 1 to 10.

In addition, on the sides of the blocks opposite to where the numbers are, there are symbols that represent that number. For example, the 1 block features a single crescent moon. The 3 block has 3 wavy lines and the 9 block has 9 hearts. So, these blocks are a great teaching tools for things like numbers, colors, and shapes! You can even use them to help teach animals since each one features images of a different animal as well!

While the best sensory blocks from B. toys are not unreasonably expensive, they are the most expensive options on our sensory toys guide. Even so, most people shouldn't have much of a problem affording them and there high-quality and versatility allow them to easily retain a super high value.

PROS:
Fun vibrant colors and numbers 1-10 add a good educational aspect
Multiple different textures help stimulate touch
Squeaky sound when squeezed helps stimulate hearing and teaches cause and effect
BPA-free materials are safe for your baby's mouth allowing them to engage taste during their play
CONS:
Most expensive option on our list of the best sensory toys for babies
These awesome sensory blocks make amazing sensory toys for babies! They are the perfect size, come in stimulating colors and textures, and even make fun noises all while remaining safe for baby's mouth. These make amazing sensory toys for babies and amazing sensory toys for toddlers too!
2
Sassy Developmental Bumpy Ball – Best Baby Sensory Toy
Features:
Large bumps all over
Dual rattles
Bold patterns
Vibrant colors
Different textured fabrics
Easy to hold
Check Pricing and Availability
Our pick for the best baby sensory toy is from Sassy and is called the Developmental Bumpy Ball! This fun bumpy sensory ball is great for babies of all ages and even toddlers can still have a blast with it! It is technically rated for 6 months and up but is safe for younger babies. In fact, it's one of the best sensory toys for newborns!
This fun sensory ball toy is bursting with wonderful visual stimulation to help engage your baby's sense of sight! It is covered in different bold patterns and colorful designs. Your baby will really enjoy exploring the different sights to behold all over this cool toy.
In addition to stimulating sight well, it also does a great job at stimulating your baby's sense of touch! It has different large bumps all over it. They all have different colors and textures on them. Some are silky, some are soft, and some are mesh. The different materials help your baby compare different textures. This is great for the sensory development of babies!
Dual Rattles:

On either side of the bumpy ball, you will find that two of the bumps are made with clear plastic and filled with little beads. One side is filled with bright colorful beads and one is filled with bolder black and white beads. Both have different benefits and increase the visual stimulation of the sensory toy.

The really cool part, though, is that they rattle when baby moves the ball around! This adds another sensory element through your baby's sense of hearing. It also happens to be a great way to help teach cause and effect!

The one thing that isn't super cool about this sensory ball is the fact that it can't be fully washed. You can only spot clean it as needed. This can be inconvenient since it is made out of mostly fabric and fabric tends to hold onto messes more.

PROS:
Bold patterns and vibrant colors really help to engage baby's sense of sight
Dual rattles add hearing stimulation and help teach cause and effect
Lots of different textures helps to further encourage the sensory development of babies
Large bumps make it easy to grasp, transfer, and toss
Great sensory toy for newborns, older babies, and even toddlers
CONS:
Can only be washed by spot cleaning even though it is primarily fabric
This simple yet clever sensory toy is all-around wonderful! It helps a ton with visual stimulation, and stimulation of your baby's hearing and touch. It can really aid in the sensory development of babies. Plus, it's super affordable and lots of fun!
3
Lamaze Peek-A-Boo Forest – Best Baby Sensory Book
Features:
6 pages including front and back
Machine-washable cloth material
Peek-a-boo flaps
Different textures
Bright, colorful pictures
Fun and simple story
Check Pricing and Availability
Here is another amazing option when it comes to sensory toys for newborns, sensory toys for babies, AND sensory toys for toddlers! This is our pick for the best baby sensory book and will make a great option for your kiddo for years after birth. Lamaze makes this Peek-A-Boo Forest book as well as lots of other great similar sensory books and toys!
The many different textures in this Lamaze baby book are a huge part of why it is the best baby sensory book. This book will help your baby learn different textures like soft, plush, smooth, bumpy, and more! The bright, bold pictures really help to stimulate your baby's sight as well adding even more sensory development for babies to the book!
Plus, any time you are reading with your baby, you are providing excellent hearing stimulation that will really aid in your baby's sensory development, language skills, and social skills! The book is short and sweet to help keep the attention of even very young babies.
If your little one is anything like mine, they may even start "reading" the book to you long before they can actually read simply because they've proudly memorized the words on each page. This book provides a great bonding opportunity for you and baby on top of being so beneficial for sensory development!
Peek-A-Boo Flaps:

Throughout this book from Lamaze, you will find various "peek-a-boo flaps". These are areas where you'll ask a question and then move the flap to reveal the answer! As your baby grows, they will move the flaps themselves adding yet another good opportunity for sensory development – especially when it comes to fine motor skills!

One minor flaw of this peek-a-boo book is that for styling purposes, the first words in the sentences of the book do not start with capital letters. Since it is primarily for babies, this won't be a huge deal, but it does bother some parents.

PROS:
Different fabrics throughout the book help your baby learn about different textures through sensory exploration
One of the best sensory toys for newborns due to the soft and safe construction
Peek-a-boo flaps provide a great opportunity for your baby to work on developing fine motor skills
Bright and colorful pictures stimulate your baby's vision and help keep them interested in the book
CONS:
Sentences are not properly capitalized
This is definitely one of the best sensory toys for babies that you will want to add to your collection! As the best baby sensory book, this toy can really aid in sensory development for babies. It will also provide a good bonding opportunity for you and your baby that will foster language skills and social skills!
4
Infantino Pat and Play Water Mat – Best Cheap Sensory Toy
Features:
Easy-to-fill water valve
Fun floating characters
BPA-free
3 months +
Sea themed
Bright colors
Tummy time aid
Can be used in high chair
Check Pricing and Availability
This Infantino Pat and Play Water Mat is another super fun and extremely affordable sensory toy for your baby! In fact, this toy is actually so affordable that we are naming it the best cheap sensory toy. I couldn't believe how inexpensive this high-quality sensory toy was and can't wait to try it out when our new baby is a few months old!
Babies love playing in water and Infantino came up with a great way for them to do just that anytime without even having to get wet! This fun sensory toy for babies is shaped like a cute cartoon whale with a clear plastic top. You simply fill it up with water, shut the seal securely, and let your baby enjoy squishing, poking, and patting the water through the mat!
The best part is that there are 6 fun characters floating around inside! This helps to further stimulate your baby's sight – especially thanks to the bright colors and friendly faces. It's also another great opportunity for your baby to learn about cause and effect as they watch the characters move around in response to their touches. 
Tummy Time Aid:

Tummy time is another important developmental aid just like sensory play. It helps your baby to strengthen muscles and develop body control. Some babies may not like to spend much time on their tummy, but good tummy time toys can help encourage your baby to play in this beneficial position longer! The best cheap sensory toy also happens to be an amazing tummy time toy!

You can lay this toy right in front of your little one during their tummy time. It will help keep their interest in tummy time. It will also help encourage them to use muscles that will help them be more aware of their body and develop gross motor skills. This is all in addition to the fun sensory experience they get through sight and touch as they squish the water around inside the mat!

There are a couple of downsides to this particular sensory toy. First of all, the little sea creature characters inside can start to stick together over time. Secondly, it can be difficult to keep truly clean over time. It's hard to clean it properly since the only opening is where the water goes in and it's small. This keeps everything sealed up, but does make it hard to efficiently drain and air-dry the inside – which will need to be done regularly to prevent mold growth.

PROS:
Great tummy time aid that helps baby stay in a good tummy time position for longer
Bright colors and fun characters hold your child's interest while providing great visual stimulation
Squishy water mat helps develop your baby's sense of touch while also teaching cause and effect thanks to the characters moving inside
Extremely affordable price makes this sensory toy for babies easily accessible for all budgets
CONS:
Hard to properly clean
Characters inside tend to stick together over time
Your baby is almost guaranteed to adore this fun sensory toy! The fact that it is the best cheap sensory toy is an awesome bonus for you! It is super affordable and definitely great for the sensory development of babies.
5
Infantino Textured Ball Set – Best Sensory Balls
Features:
6 balls
Different colors
Different textures
Different sizes
BPA-free
6 months +
Check Pricing and Availability
My son and daughter both adore these fun balls from Infantino! We have even bought them to give as gifts before for other little ones in our family. I especially love these types of toys because your child will likely love these toys for many years to come. After all, kids never really outgrow balls! These are our favorite for the best sensory balls and were a no-brainer to include in our guide of baby sensory toys!
The best sensory balls are awesome for sensory development in babies! They are also great for sensory development in toddlers since they are such good toys for a wide variety of ages! These are designed for 6 months and up. My 3-year-old still loves them!
These help to develop the senses in multiple ways. One cool thing is the many different colors. All 6 balls are each a unique color. This helps stimulate your child and hold their interest as well as provide you an opportunity to help them learn names for different colors. They are all also uniquely textured.
The different textures provide a great sensory experience for babies. The different sizes and shapes further add to the overall experience for your little one as they compare different features of the balls!
BPA-Free:

An important feature of the best sensory balls is actually that they are BPA-free. This is really something that you should always look for in products for your child due to

possible dangers

involved with BPA. The fact that these awesome toy balls are made BPA-free means they can safely put them in their mouth, which is good because we all know they were going to regardless!

By playing with these balls using all of their senses – including taste, they are able to really work on sensory development and benefit more from their sensory play. Something simple they can learn from tasting the balls is that even though they all look different and feel different, they still taste the same. This will help their brain with developing the ability to categorize.

These balls do have a small hole on each one. This can be a pretty major downside because some parents do have an issue with baby's spit becoming trapped inside as they explore the balls with their mouths. This can be a sanitary issue that makes them more difficult to clean.

PROS:
Different textures provide a good sensory experience through touch
Different sizes, colors, and weights further adds to baby's sensory development and ability to categorize
BPA-free plastic is safe for your little one to explore with their mouths
Great for babies and one of the best sensory toys for toddlers
CONS:
Holes allow saliva to become trapped as baby chews on the balls
These sensory balls are super high-quality, fun, and versatile. They do wonders to easily stimulate good sensory experiences for your baby or toddler. They are really great for a variety of ages and even come at a super affordable price!
You may love to read more about The Best Ride-On Toys in our full review.
Final Words
Sensory development is extremely important starting at a very early age. Sensory development in babies is vital to help them properly learn to process sensory information. This is critical for all types of skills from language and social skills to things like running, jumping, climbing, and so much more. Your child needs good sensory development to help them develop cognitively and allow them to learn important things like problem-solving.

Your child will receive sensory input from any toys they have and any activities that they do. However, choosing toys that are specifically designed as sensory toys can be especially beneficial in aiding in good sensory development. Choosing the best sensory toys for babies can make a big difference in how fast and well they develop their senses and the many other skills that stem from the senses!