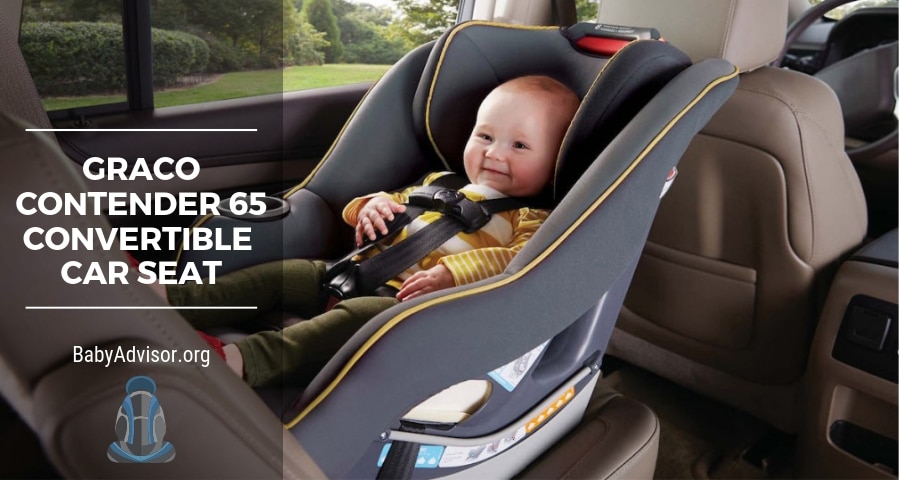 If you want an affordable car seat that works while your child is forward facing and rear-facing, the Graco Contender 65 fits the bill. Look at our complete review.
Safety matters to parents, and keeping your child safe starts with picking the right car seat. The Graco Contender 65 Convertible Car Seat might be one of the safest picks on the market, made by the beloved and trusted Graco. Graco started making baby gear over 60 years ago, and they know how to keep your child safe.
Graco sells a long line of well-loved car seats, such as the Extend2Fit, My Size 65, and 4Ever All-in-One. With the Contender, Graco added an extra option at a slightly lower price point to help parents on a budget. It's a welcome addition to their line, keeping children safe while understanding that parents have a budget as well.
Key Features of the Graco Contender 65 Convertible Car Seat
Key Features
40-pound rear-facing weight limit
Eight headrest positions
No-rethread harness
7-Year Expiration Date
Several color choices
Check Pricing and Availability
---
Pros and Cons of the Graco Contender
PROS:
Meets and exceeds safety standards
Converts from rear to forward facing
Easy to adjust harness and headrest
One cup holder
Machine washable fabric
CONS:
No booster options
LATCH system is a bit tricky to use
Doesn't have multiple reclining positions
Check out the measurements of the Graco Contender
Let's look at the measurements of the Graco Contender to see how well it'll fit in your vehicle.
Car Seat Weight: 15.5 Pounds
Width at Widest Point: 19 inches
Width Across Cup Holders: 18.25 inches
Width of Base: 12 inches
Shell Height: 28 inches
At only 15 pounds, it's a lighter choice than other Graco models due to the lack of premium lower anchor connectors and a reclining mechanism. The lack of these features also means the cost is lower, so it's a give and take for parents. If you tend to move your seat around a lot, it's not too cumbersome, and it could be a good choice for a travel car seat.
The Contender is FAA approved, and the label is tucked in the back of the shell. It makes it harder to see if you're boarding an airplane, but it's there. If you're going to travel by plane, I suggest you find the label ahead of time.
The size means you don't have to worry about it not fitting properly into your small vehicle. It's not a bulky model, so moving it and getting the right install shouldn't be a problem.
Weight and Height Limits of the Graco Contender
Rear Facing
Weight Range: 5-40 pounds
Height Range: 1-inch below the adjuster button on headrest when fully extended
Forward Facing
Weight Range: 20-65 pounds

Height Range: Less than 49 inches tall
---
The Contender Keeps Your Baby Safe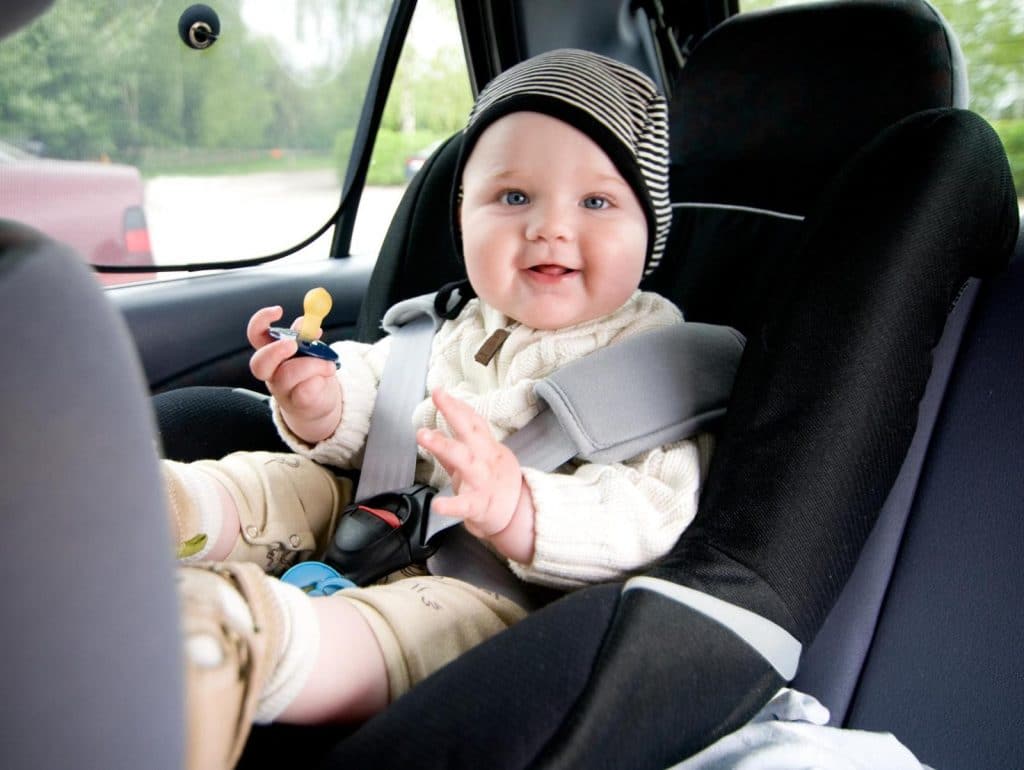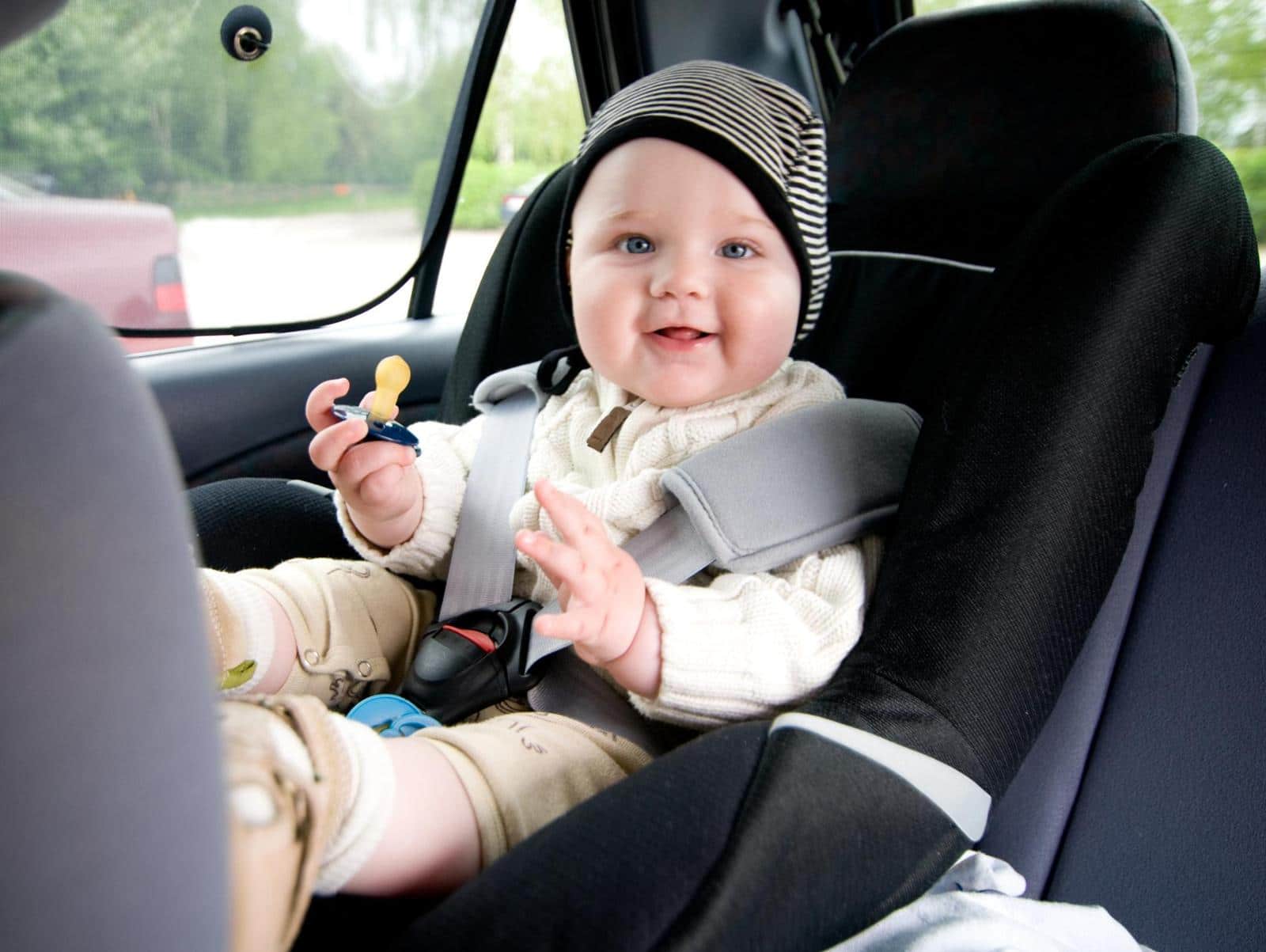 Safety matters, so how does the Contender line up with other Graco car seats? Graco made sure they covered all of the important bases to keep your little one safe.
Graco used what they called SafeSeat Engineering, which basically means that it was designed with safety as the priority. It is more than able to withstand a crash, tested at two times the safety standards from the National Highway Traffic Safety Administration.
The Contender keeps side-impact car crashes in mind as well; those can be deadly. They used EPS foam which helps to absorb the energy from the crash rather than your baby. It is a lightweight foam that is comfortable for the baby as well, making it a win-win.
Lastly, Graco made sure the Contender could withstand extreme temperatures. Triple digits can damage the plastic or buckles in your car seat, but freezing temperatures can be just as bad for the plastic. You don't have to worry about the temperatures causing any stress on your car seat.
---
Is the Install Easy?
When compared to other Graco car seats, the Contender is not easier to install, but that doesn't mean it's a complicated choice. The Contender has one set of standard J-hooks for the lower anchor connectors, and J-hooks aren't as appealing as the push-to-attach connectors on their other car seats.
One thing that parents might not notice but should appreciate is that Graco made the lower anchor strap too short to install with the strap in the wrong belt path. It doesn't seem like a big deal, but it's a common install problem that can compromise the safety of your install.
NOTE: The Contender does allow LATCH borrowing from other seats, so long as your vehicle allows it!
Installing the Contender with the vehicle's seat belts seem to be easier, providing a better install for most parts. Something to like is the level indicator on the side. It's an actual level rather than printed lines, which helps you see that your car seat is truly properly installed.
Level indicators are great because it's easy to accidentally put your car seat too upright for a rear-facing infant. Graco's indicators ensure your child's head won't hang over.
---
Understanding the Contender Recline
The Contender has reclining choices for rear and forward-facing. The block makes it easy because there isn't any guesswork. You just move it to the right position. Once again, Graco's clear labeling makes the Contender a very easy car seat to use.
---
Switching From Rear to Forward Facing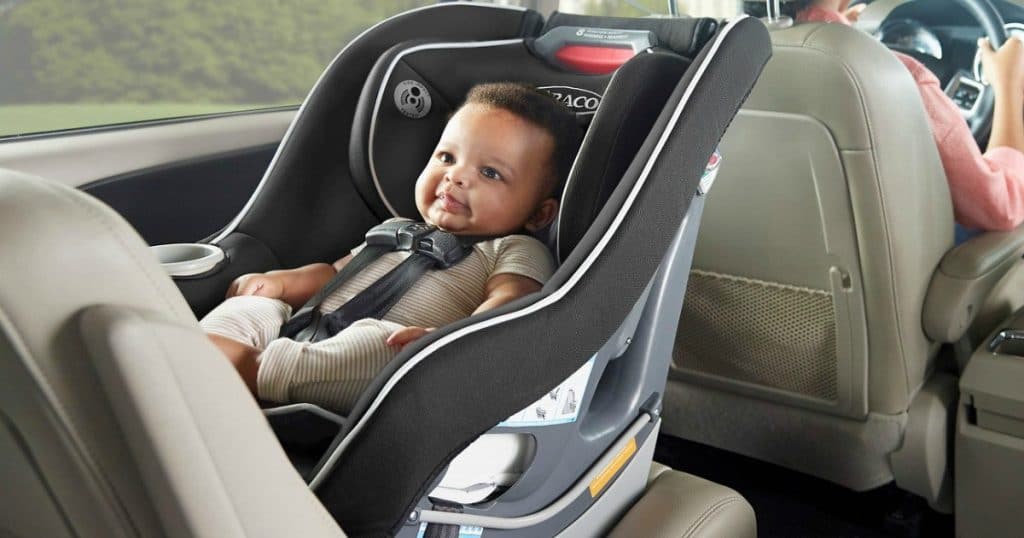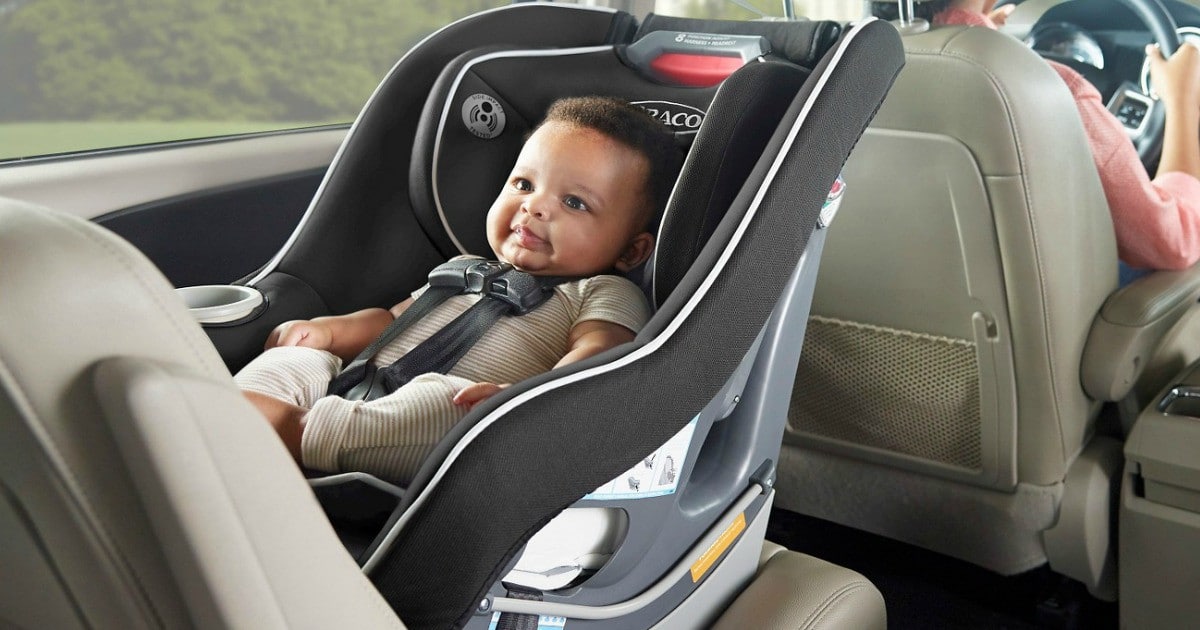 The Contender is a convertible car seat, so that means it converts from rear to forward-facing. It works for infants from 5 to 65 pounds, which brings you up to the age when your child can transfer to a booster seat. It doesn't offer a belt-guided booster or a backless booster. If you're looking for those abilities in a car seat, check out the Graco 4Ever All-in-One.
However, the price does reflect this, and with a 40-pound weight limit, you should have no problems rear-facing until your child is two-years-old or older.
Switching from rear to forward facing is quite easy with the Contender. All you basically need to do is unhook the car seat and turn it around. Simple is good and your friend, so embrace that.
One of the tasks you do need to do when changing from rear to forward facing is to switch the guide path for the anchor straps. So, you will have to open the plastic cover, switch the strap feed, close the cover, and anchor the seat. Graco's instruction manuals are very detailed, making the process easy.
You will also need to use the slide bar on the side to switch between modes. The side of the car seat shows you exactly what you need to do. Graco knows we need simple and clear instructions, and they had us covered!
---
Other Features To Note
The Contender is supposed to be a budget-friendly choice, so you won't find tons of bells and whistles. That doesn't mean Graco didn't put some thought into the design.
Simply Safe Adjust Harness System
Graco renamed their no-rethread harness straps, which helps to keep your baby safe and make life easier for you. The Contender has a five-point safety harness, which is a must-have for any convertible car seat. The best part of this system is that the headrest and shoulder straps are combined, so all you have to do is lift up on the release lever at the top of the car seat. It slides the headrest and straps up and down.
That's pretty simple, and it takes a task that most parents hate away. Rethreading straps in and out of the proper pathways can be a true irritation. The only problem with the no rethreading is that you can't truly customize it for your child. Depending on the size of your baby, it's easy to have the straps too high or too low.
Easy to clean is important for parents. The seat padding is removable and machine washable. You can spot clean the buckles and straps, and the manual shows you how to clean the buckle if it gets sticky.
Cup holders may not seem like a big deal, but any parent of toddlers and older kids will tell you that they matter. The Contender has one fixed cup holder on the side of the car seat. It's great for bottles, sippy cups, or regular cups. It's not as large as some of the other Graco cup holders, but it serves its purpose well.
If you want to use this car seat with smaller infants, you need some sort of support. The Contender offers adequate support. It's not as good as some of the other brands, but it'll perform its job. The support pillows come out after a short few months anyway!
---
---
Final Thoughts on the Graco Contender 65
The Graco Contender is a basic car seat with an eye to safety that will keep your child snug for the first few years of his life. If you're looking for a car seat with a long life and a lot of extras, this choice may not be the one for you.
That doesn't mean it's not a great car seat. It offers two stages, an easy-to-use hardness adjustment system, machine washable fabric, and more. The lack of extras is matched by its affordable price tag. Overall, the Contender is a reliable, safe car seat, and that's truly what matters the most.