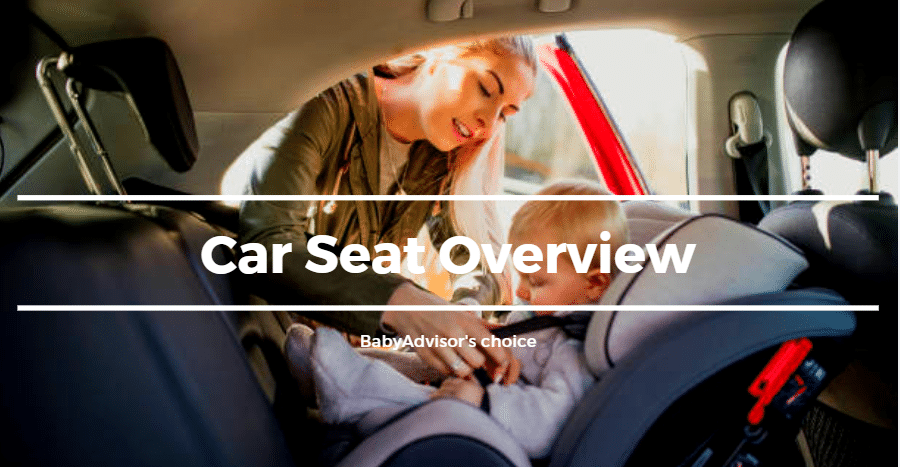 When shopping for the necessities for their impending arrival, there are certain must-haves a soon-to-be mom and dad need to ensure is on the list. Diapers and clothes are important, as is a crib for sleeping. But one the biggest purchase to make is that of the car seat.
There are so many brands and styles available that making the ideal choice for your newest addition can be very overwhelming. Studies show that car seats are the safest way to commute with your little one, but how did they start and where did they come from?
My Picks: 3 Best Car Seats for Toddlers.
The history of Car Seat
Car seats were originally designed more like booster seats for kids to see out of the windows and so the parents could keep an eye on them. Early designs in the 1930s were basically burlap sacks that hung over the headrest and designed by the Bunny Bear Company.
In the 1940s, the seat shifted to a different style but still the same purpose. It was a predominantly metal frame, with fabric or canvas but still served as a booster seat and didn't have safety in mind. Most car seats for the first few decades were not even secured to the car; they would just sit on top.
It was not until 1962 that the auto and baby industries started looking at car seats as a way to keep children safe in the automobile.
In 1962, a British inventor named Jean Ames created a rear-facing seat with a Y-shaped strap, similar to today's models. At the same time, American Leonard Rivkin designed a seat that was a metal frame into which the child was buckled, and the safety seat was secured on the car seat.
By 1968, car manufacturers were catching on that children's safety was important and the car seats started being designed for crash impact protection. General Motors introduced the Love Seat for Toddlers and soon produced the first rear-only facing car seat restraint with the Infant Love Seat.
Not to be outdone, Ford released the Tot-Guard which was a plastic chair with a cushioned pad in front of the child's face and head to act as a soft spot in the event of a collision.
The design still left a lot to the imagination for safety, but at least the industry had begun to take it seriously.
The National Highway Travel Safety Administration set forth the first regulations regarding safety seats in 1971. At that time, while it did not include crash testing, it became a requirement that all seats be held by safety belts and incorporate harnesses to hold the child in place. Tennessee was the first state to mandate the use of child restrains in 1979, with all of the states having a law by 1985.
In 1995, latch systems were used to improve stability and security with top and lower anchor points for the belting system similar to what we see today.
Car seats have come a long way since their inception five decades ago. Now, seats must be tailored to the age and weight of the child. Car seats now have lightweight technology that makes them easy to install and maximize safety to the child in the event of a collision.
They also now have expiration dates to ensure car seats are being used only when they have maximized effectiveness. Because studies show that nearly 75% of child safety seats are installed incorrectly by parents, police and fire stations, as well as baby retailers have a licensed Child Passenger Safety (CPS) Technician on staff who will assist in installing the seat for free.
These individuals are required to take a 40-hour class and pass a written and physical test in order to be certified, and need to have it renewed by an instructor every two years. In the United States, children are now required to be some form of child safety restraint (depending on their height and weight) until the age of 12.
From the moment you bring your newest addition home from the hospital in the newly purchased car seat, the baby will require transitioning from one to another seat as he or she grows. There are different types, with different features depending on your needs.
An infant car seat is the first seat new parents will use. It has a carrier that attaches to a base installed in the vehicle, which is a lifesaver when toting a sleeping baby. It can only be installed rear-facing, and is the best fit for babies ranging from 4 to 40 pounds in weight.
For babies who are too small for an infant safety seat, there is the carrycot. The carrycot is designed to restrain the baby while he or she is in a prone position, meaning not sitting up. It is designed to distrubte the restraints evenly across the baby's head and body in the event of a crash and must be placed on the rear seat of the car. It generally has a stomach belt and a three-point safety harness. It is designed for babies who may have been premature or have been diagnosed with sleep apnea.
A convertible car seat is usually purchased around the child's first birthday. By that time, he or she has grown too tall or too heavy for the infant car seat. A convertible car seat can be installed rear- and forward-facing. It has a five-point harness system similar to the infant seat.
All-in-one car seats can be large and bulky, and don't have a detachable carrier, all-in-one car seats can be used from the newborn all the way to a booster seat. They're great for the secondary family vehicle or for the grandparents who may not have to tote the little one as often.
Other features to keep in mind are covers and pads that can be removed and washed. It's only a matter of time unless a spill or spit up (or worse) occurs. Being able to toss the fabric parts of the car seat into the washing machine can be a lifesaver. Bubble levels are important in assisting installing the car seat to ensure it is, in fact, level on the seat in the vehicle. Some car seats also have color-coded belt paths to also help with installation.
Car Seat Brands
The child safety seat was originally created and initiated by the automotive industry by General Motors in 1968. Since that time, there has been an explosion of companies creating car seats. Today, there are nearly 45 brands who offer car seats to suit every need while meeting the federal requirements in the United States.
Like cars, TVs, and computers, there are the top-performing brands that year after year bubble to the top as the most preferred by the experts in the baby gear industry. All child safety seats are required to meet federal safety standards in a 30mph collision.
They are also tested for ease of use and ease of installation. Publications like Consumer Reports, Parenting Magazine, and even the American Academy of Pediatrics offer suggestions each year as to the best car seats according to model. Brands such as Graco, Chicco, Britax, and Evenflo routinely receive recognition as among the top brands, as well as Maxi-Cosi and Diono.
---
Summary
Car seats have come a long way from the burlap sack that was used to prop kids up in the back seat. Since then, the technology has greatly improved a child's chance of surviving a collision with minimal or no injuries. With a myriad of brands and styles available, parents can have the peace of mind that they are getting the appropriate gear to keep their child safe.