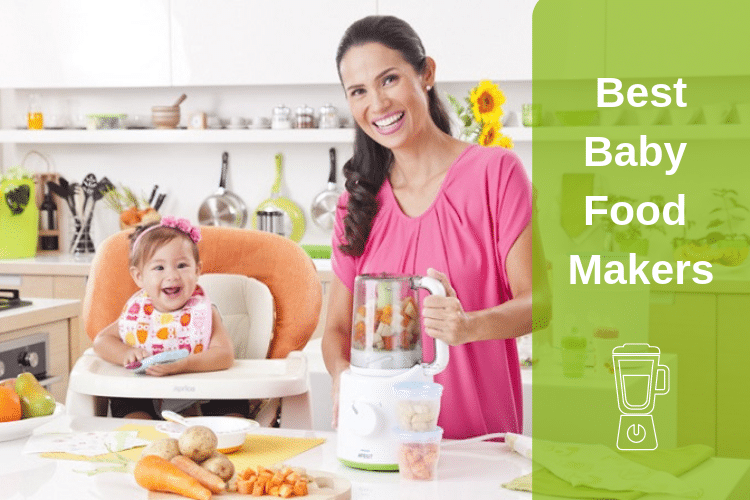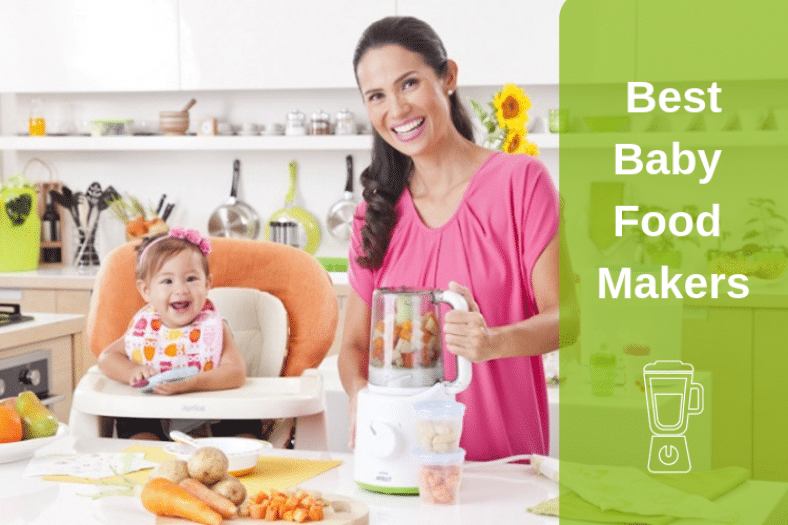 Are you ready to start making your own baby food rather than purchasing it from the store?
Making healthy baby food is easy if you have a baby food maker to help you. Many parents prefer using baby food makers because they are easier than pulling out a huge blender, and blenders aren't ideal for small batches.
So, you are ready to start making your own baby food? Let's take a look at what you need to know and our top choices for the best baby food makers. Before we get started, here is a quick look at what units we are reviewing!
---
The Benefits of Making Your Own Baby Food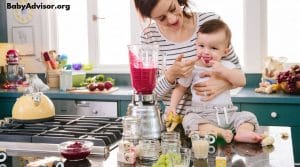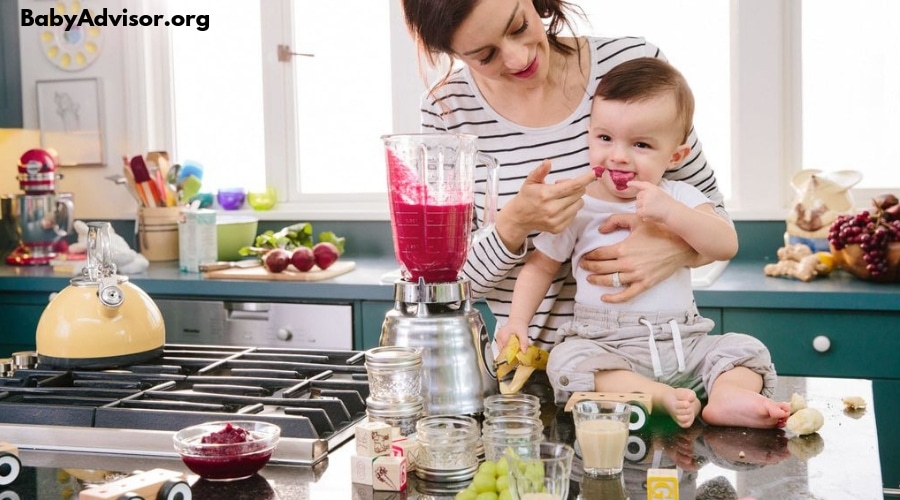 As your baby approaches six months old, you might debate between just purchasing store-bought food and making your own at home. Both are safe, healthy options for your child, so don't feel bad if it doesn't work for you.
It can seem like a lot of work when you can purchase jars at the store. So, what are the advantages of making baby food?
When you make your baby food, you are able to control exactly what is put into the food, so you know what your child is eating. You can guarantee that no preservatives, sugar, or salt are added to the foods. These ingredients are found in many commercially prepared baby foods.
Purchasing baby food can add up after a few months. Most babies eat baby food for 2 to 6 months, depending on their preferences. After a few weeks, you might find your child eating 2 to 4 jars per day, and the jars can cost between $.60 to $1.30 each! That adds up very fast.
When you make your own baby food, all you have to do is purchase the fruits and vegetables from the store. You can grow your own as well! Shopping sales and in season also helps to reduce the costs. 5 pounds of bananas makes several ounces of baby food for cheap!
Homemade baby food means you can pick the best quality food. Buying organic baby food is pricey, but purchasing organic fruits and veggies are much more affordable.
Unique Mixtures and Flavors
Buying baby food limits the unique mixtures and flavors that your baby might try. Premade food typically doesn't include yummy spices, like carrots and ginger, or green beans and garlic. It's a great way to introduce fun flavors to your baby!
---
When Should I Introduce Baby Food?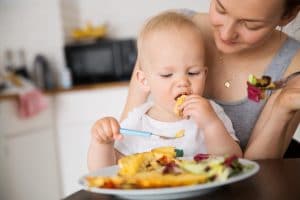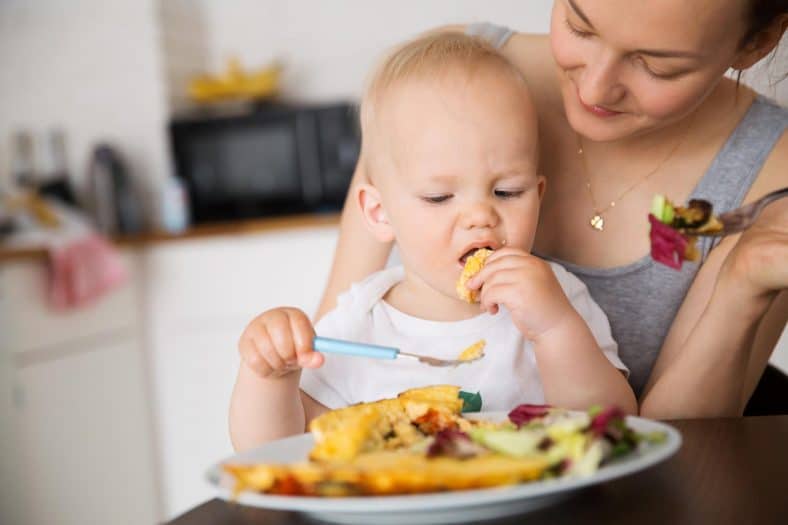 The American Academy of Pediatrics encourages parents to give their baby formula or breastmilk for the first six months of life. Around six months is the ideal time to introduce baby food. Some pediatricians say that even earlier is appropriate, but parents must ensure that their child has met the developmental milestones to start solids.
If you are wondering if your baby is ready to start solids, look at these questions.
Can your baby hold his head in a steady, upright position?
Can your baby sit with support? Can he sit without support?
Has your baby started mouthing his hands or toys?
Is your baby interested in what you are eating?
---
How Do You Pick the Best Baby Food Maker?
Once you are committed to the idea of making your baby's food at home, you'll find yourself taking hours to research everything possible. That includes all of the food makers on the market. It's become quite popular to make homemade baby food, so more and more companies are creating options for parents. More options make picking the right one for you harder.
We picked our top choices based on a few factors that are the most important to parents and babies. Let's take a look.
Part of the appeal of making homemade baby food is that it's supposed to save you money. It shouldn't break the bank. The options below give you something in every price range. Some parents are comfortable spending more money on one, especially if they plan to have more than one child. If your desire is for a baby food maker to last through three or more kids, spending more money doesn't seem like such a bad idea! If you want something less than $50, there are options for that as well.
The most important part of the baby food maker is the puree consistency. We are making food for our young infants, and it has to be at a consistency that they are capable of eating. Does it create a consistent texture? Does it leave chunks or skins behind?
To achieve the right puree texture, we have to look at the blades included. The bowl and blade design causes foods to move away from the chopping area and is responsible for the consistency. Weak or slow motors also can contribute to problems finding the right texture.
Try avoiding units that have a capacity under 3 cups. You will find yourself peeling, washing, steaming, and pureeing for very small batches of food. It won't be worth it. You want to create larger batches to save yourself time, and the baby food maker should accommodate bigger amounts of food.
Steaming and Pureeing All in One
Many baby food makers are simply food processors that change their name. You could've simply just used the food processor you already have rather than purchasing a new appliance. There are some that are still simply blenders and processors, but they've been adapted for smaller quantities and better blades to create that smooth texture baby food requires.
Some parents prefer a more modern approach to baby food makers, which are new systems that incorporate steamers and processors. You are able to steam your baby's fruits and veggies then process them in the same unit. The all-in-one concept saves you time and space. Doing it separately on the stove is fine, but it requires more clean up – yuck – and it takes extra time.
Some really nice models have a one-button feature, that allows you to steam and blend with the push of a button.
You don't want something that is complicated to use. Ease of use sets good and bad baby food makers apart on the market. You don't want tons of steps. Fewer, logical steps make a better, easier to use maker. If you have to study the manual for hours to figure out the steps, it might be too hard to use.
As with anything baby related, safety is of utmost concern. Many early baby food makers used all plastic that contained BPA and phthalates, which experts say can leach into the water.
Whatever unit you pick to make your baby's food needs to be safe. Make sure it is free of BPA, lead, phthalate, or other harmful chemicals. Even better, some companies use heavy duty glass bowls or stainless steel parts rather than plastic.
What do you do with the baby food maker when it's not in use? You won't be making food every single day! Do you have large countertops that allow you the space to keep it out when not in use, or do you have a pantry for storage? If the answer is no to those questions, you want something that has a small footprint and won't take up a lot of space.
Lastly, consider the extra features of baby food makers. Do you want something that can fill up pouches for you? Do you want the baby food maker to include storage containers as well? Look at the extra features that come with or are sold separately!
You may want to know how to make easy and healthy baby food recipes at home. Check out our homemade delicious food recipes.
Top 10 Baby Food Maker Reviews - Babyadvisor's Choice
1

Nuby Garden Fresh Mighty Blender – An Overall Great Baby Food Maker
Features:
The blades adjust to make food for different stages, from beginners purees to chunkier toddler meals.
Includes a milling blend to use for oats and cereal.
The starter kit includes a set of spoons and a freezer tray. The tray allows individual portions to be popped out and prepared at certain times. So, you can take out an ounce of bananas and an ounce apples at a time.
A high powered motor that will last for years to come.
Lightweight, weighing only 5 lbs.
The Nuby Garden is a comprehensive blender that includes everything you could need to make different recipes for your baby. Nuby included accessories to steam your baby's food, letting you make small and large batches. It also includes accessories for you to store your baby food.
Parents can't steam the fruits and veggies in the Nuby Garden, but the kit includes a steamer basket to put into your microwave. Then, you transfer the steamed fruits or vegetable (or both) to the blender. The kit includes two sized bowls, so you can make larger or smaller batches. It's perfect for either making a bunch of bananas or pureeing what you have for dinner that evening.
PROS:
Everything you need is included
Affordable
High powered
Different sized bowls for different batches
CONS:
Doesn't steam food in the unit.
The bowls aren't as large as other units.
2

OXO Tot Mash Maker – A Portable Choice
Features:
It's one of the most affordable units for parents.
It is a non-motorized option that fits into your diaper bag or into your plate cabinet.
Dishwasher safe for easy and effortless cleanup.
The ridges on the masher work together to make sure all of the food is mashed together well. You can use those ridges to scrape out all of the food.
The steep walls keep all of the food contained inside of the bowl.
If you are on the go a lot, traveling with your baby, a portable baby food maker may be your best choice. The OXO Tot Mash Maker is a simple unit that lacks a lot of fancy features. It's the perfect size for packing in your diaper bag for an overnight visit to your grandparents house or on vacation. You still can control what your child is eating without having to pack up a large blender.
PROS:
Portable
Affordable
Easy to Use
Can Be for Single Batches
CONS:
Manual
Doesn't steam food
3

Beaba Babycook Baby Food Maker – The Luxury Baby Food Maker
Features:
Audible alerts that let you know when your food is ready.
A detachable power cord allows you to store it away neatly when not in use.
Makes up to 4.7 cups of food in a patented countertop appliance, a total of 18 servings of baby food at one time.
The multi-purpose mixing blade ensures that the food is just the right texture for your baby.
The design of the Babycook has a narrow footprint, so it's great for those with little space.
It uses a stainless steel water reservoir, which holds onto the condensed water that you can pour in while pureeing the food.
Includes a spatula, mixing lid/smoothie filter, and a recipe booklet.
Everything is BPA, lead, and phthalate free.
The Beaba is far from the cheapest option for a baby food maker, but it offers everything that you could possibly want in one! Beaba began as a company over 25 years ago in France, and they created the very first at-home baby food maker. Their products continue to be innovative, functional, yet still stylish and attractive for parents.
It's ideal for a multi-tasker because you can steam cook and then puree your baby food all in one step, using a patented steam heating system and a one-handed operation. Beaba also can defrost and reheat food. It's a 4-in-1 system you will LOVE!
You are able to move through large batches of recipes quickly. If you spend a few hours with the Babycook, you can prepare a week's worth of food in a short time, around 15 minutes start to finish!
Of course, the negative to the Beaba is the price. It's considerably more expensive than other models, but you have to remember how much it does – and quickly! Babycook is perfect for parents who want to save time but still provide their baby with homemade baby food.
PROS:
4-in-1 System
Alerts When Food is Ready
Easy to Store
4.7 Cup Capacity
Free of Toxic Chemicals
CONS:
Expensive
Not for Smaller Batches
4

Magic Bullet Baby Bullet Baby Care System – A Value Choice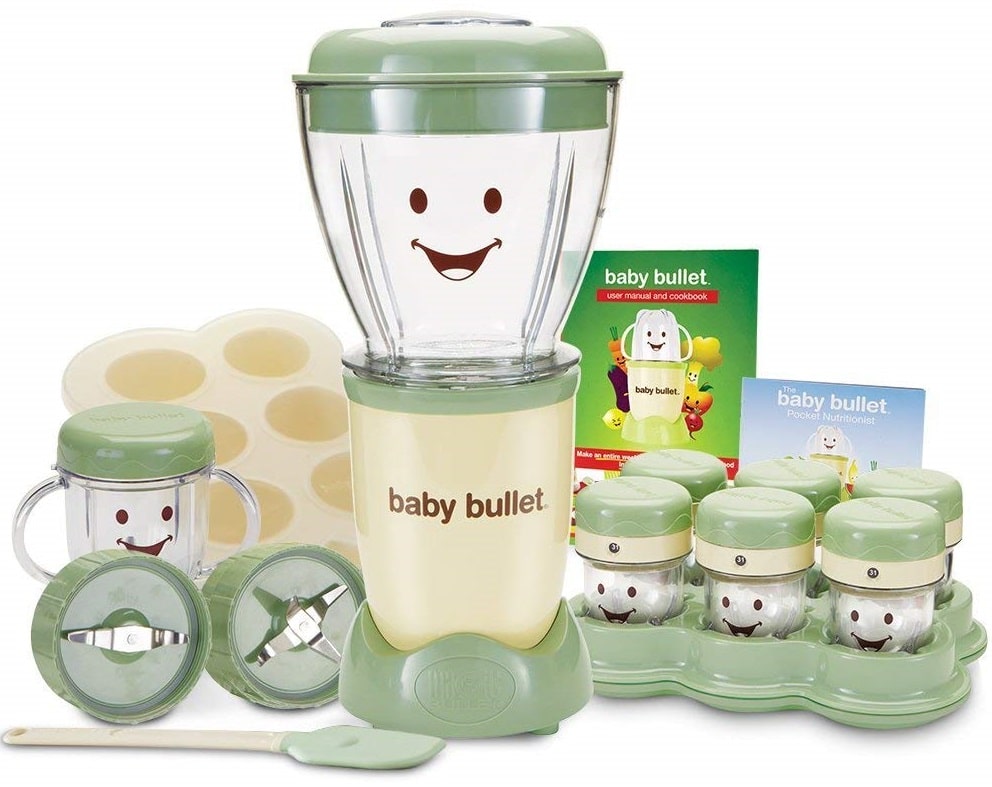 The Baby Bullet is one of the most popular baby food makers on the market, and it's also one of the best values. You receive so many extras and accessories for a fantastic price tag.  You can make an entire week's worth of healthy baby food in minutes. That's exactly what a busy parent needs in their life! When you purchase the Baby Bullet, you receive:
The batch bowl
Blend blade
Milling blade
Silicone batch tray for storing and freezing
Six storage cups with a dating system
There are several other reasons that parents love the Baby Bullet. It is made from durable BPA free plastic and uses a durable, 200-watt motor. What else do parents love about the Baby Bullet?
You can make anything from smooth purees to chunkier foods simply by blending or pulsing as you desire to create the right consistency.
There aren't as many parts to keep track of while cleaning and storing.
Easier to clean with no nooks or crannies for food to hide in, which means less chance of bacteria or mold growing.
One thing to note is that you do need to cook the food on your stovetop before blending. Some parents don't mind having to do so, but the Baby Bullet won't be the right choice if you desire something that does both.
Also, due to the size of the blender, it won't puree as much as other machines. It's better for smaller batches. You also cannot put all of the pieces into the dishwasher; they have to be hand washed. Bummer! However, the price negates many of the negatives!
PROS:
Makes nice purees
Easy to use and clean
Affordable
Includes All You Need
CONS:
Must cook food separately
Some Parts Need Hand Washed
Doesn't Make Large Batches
5

Babymoov Duo Meal Station – The Only 5-in-1 Baby Food Maker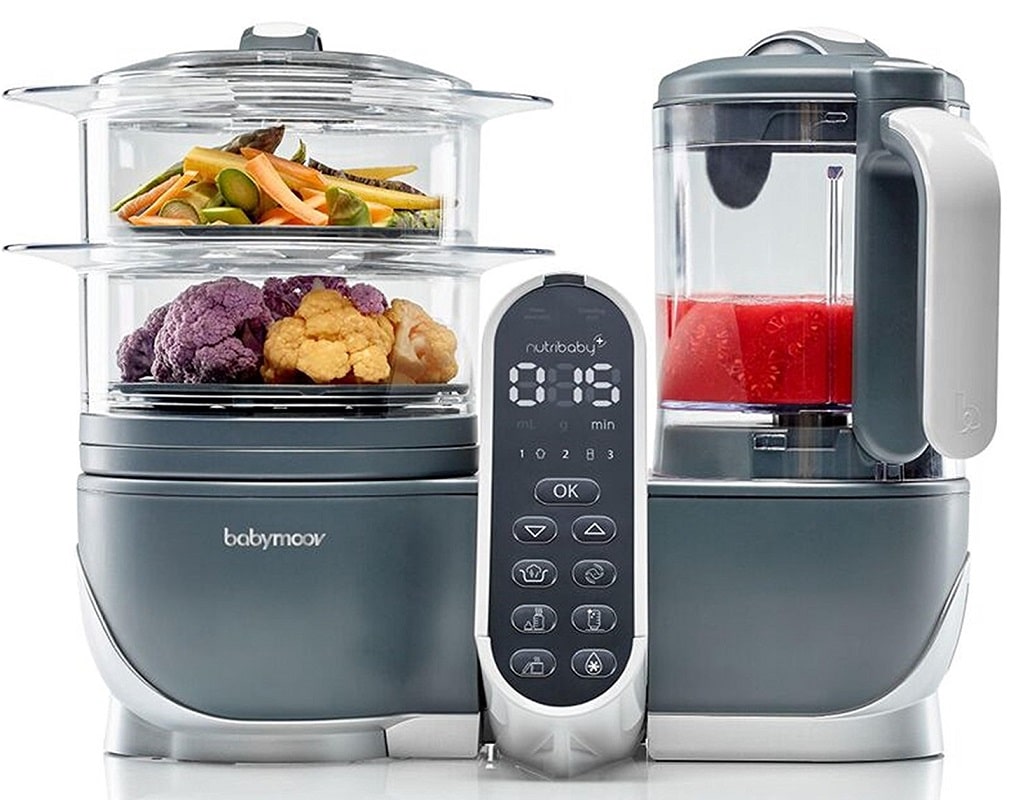 Do you want a baby food maker that is top of the line, versatile, and functional? The Babymoov Duo Meal Station is the only baby food maker that supports simultaneous and separate steaming and blending.  You can start steaming another food or keep steaming one tray of food while blending another. That means you can complete larger batches of baby food in a short period, saving you time. Don't we all want to save some time?
These functions are fantastic when you are steaming two foods that take different times to steam. For example, if you want to steam green peas, that only takes about 4 to 5 minutes. Sweet potatoes, on the other hand, require 10 to 15 minutes of steaming. So, you can start blending the peas while your sweet potatoes are still steaming. It's perfect for a busy mom or even for a mom with twins!
Check Pricing and Availability
A few other fantastic reasons to purchase the Babymoov include:
It has the largest food capacity on our list, preparing up to 9 cups of food at one time. That is roughly 25 meals for a baby – impressive!
The steamer is powerful. All you have to do is add water at the bottom until the light turns off, set the timer, and start it.
The blade is sharp and durable.
Three-speed settings allow you to create the texture and consistency necessary for your baby.
The steam and blender parts are all BPA, lead, and phthalate free, as well as dishwasher friendly, so clean up is easy.
An LCD screen makes the 6 functions easy to use. There is a button for each function: steam, blend, warm bottles, sterilize, reheat, and defrost.
There is always a catch, right? Well, the Babymoov is a newer model, which is why it isn't at the top of the list. It needs to prove itself more. Also, it is pricey, but you have to consider all of the features that it allows you to do. Convenience costs money. Another negative is the size. With all of these features, it does take up space, so it might not be a good purchase if you have limited counter space or lack an area for storage when not in use.
PROS:
5-in-1 System
9 Cup Capacity
Can Simultaneously Steam and Blend
Three Speeds for Blending
Easy to Use
CONS:
Expensive
Larger Size, Takes Up Space
6

QOOC Mini Baby Food Maker
Features:
It has a low, sleek profile, and a large, easy to use button that is right up front and center. It can be turned and pushed to start with one hand.
The lid, container, steamer basket, and blade are dishwasher safe.
Removable blade for more thorough cleaning.
All components that touch the food are BPA, lead, and phthalate free.
The motor is so quiet!
It is easy to fill up the water reservoir.
Another top-rated choice is new to the U.S. market and racking up great reviews. The QOOC is beloved by parents who have smaller kitchens or who prefer to make smaller batches of baby food. It's "mini" size doesn't take up too much countertop space.
QOOC is a 4-in-1 baby food maker, so it can reheat, defrost, steam, and blend, making it incredibly functional for its small size. The capacity is small, making only about 2 cups, which is the smallest on the list. So, that size means its best for quick batches, like a few bananas that need pureed or blending up dinner for the baby.
One thing to consider is the size. A small sized maker is appealing to many people, but if you want to make large quantities at a time, the QOOC may not be the best choice since it only makes 2 cups of food at a time. It is quite pricey for the small size.
PROS:
Perfect for Small Kitchens
Makes Small Batches
Easy to Store
Super Quiet
Easy to Use
CONS:
Can't Handle Large Batches
Pricey for the Size
You may love to learn more about What You Need to Know about Making Your Own Baby Food.
7

Infantino Squeeze Station Feeding Kit – Great for Parents Who Want to Use Pouches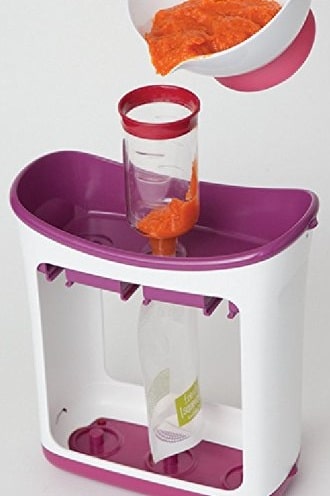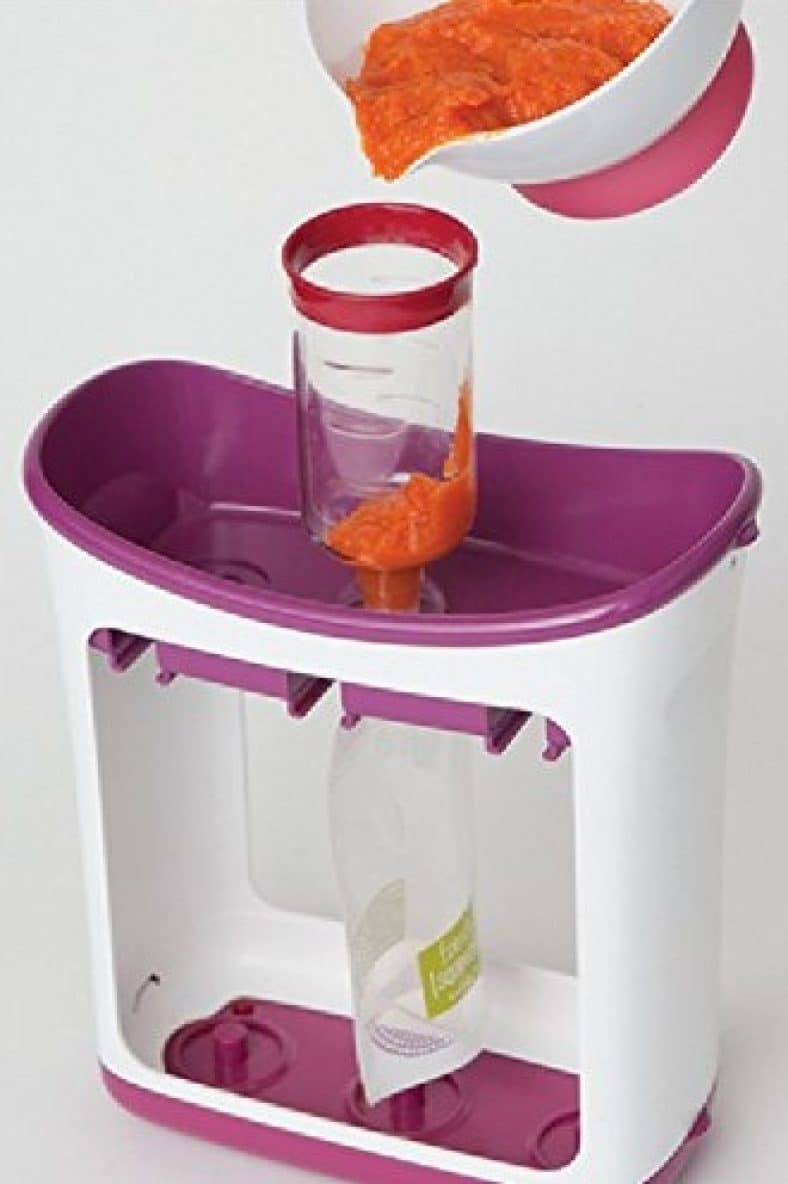 Infantino created a new baby food maker that helps parents prepare and store their baby's food in pouches rather than jars. Many parents prefer pouches because they are easier for on the go feedings, and babies are able to self-feed easier with pouches.
A few reasons you might love the Infantino Squeeze Station include:
Includes attachable spoons for the pouches so that mom can help with feedings.
It doesn't take up very much space when compared to a traditional motorized blender.
You have to use either soft or pre-mashed foods before squeezing them into the tubes, which means you do need another baby food maker piece to mash up the food.
Great for older babies and kids as well because older kids love pouches!
The unit is dishwasher safe.
Everything is BPA, PVC, and phthalate free.
It's important to note that the Squeeze Station doesn't actually puree your food, but we had to include it because parents are loving it! All you have to do is fill the tubes, press it, and it sends the food right into the pouch without a huge mess. It can fill up 3 pouches simultaneously.
The set contains one squeeze station, three tubes, and 10 reusable silicone, freezer-safe pouches. The tubes have markings on each side so you can measure the food easily. The pouches are see-through, so you can see what your baby is eating. All of the pouches are reusable, and you can purchase Little Green pouches if you want more!
PROS:
Convenient for Pouch Feeding
Fills 3 Pouches at One Time
Chemical Free
Dishwasher Safe
Reduces Messes
CONS:
It's an Accessory
Doesn't Puree or Cook Food
8

Hamilton Beach 36533 Bebe Baby Food Maker  – Well-Trusted Brand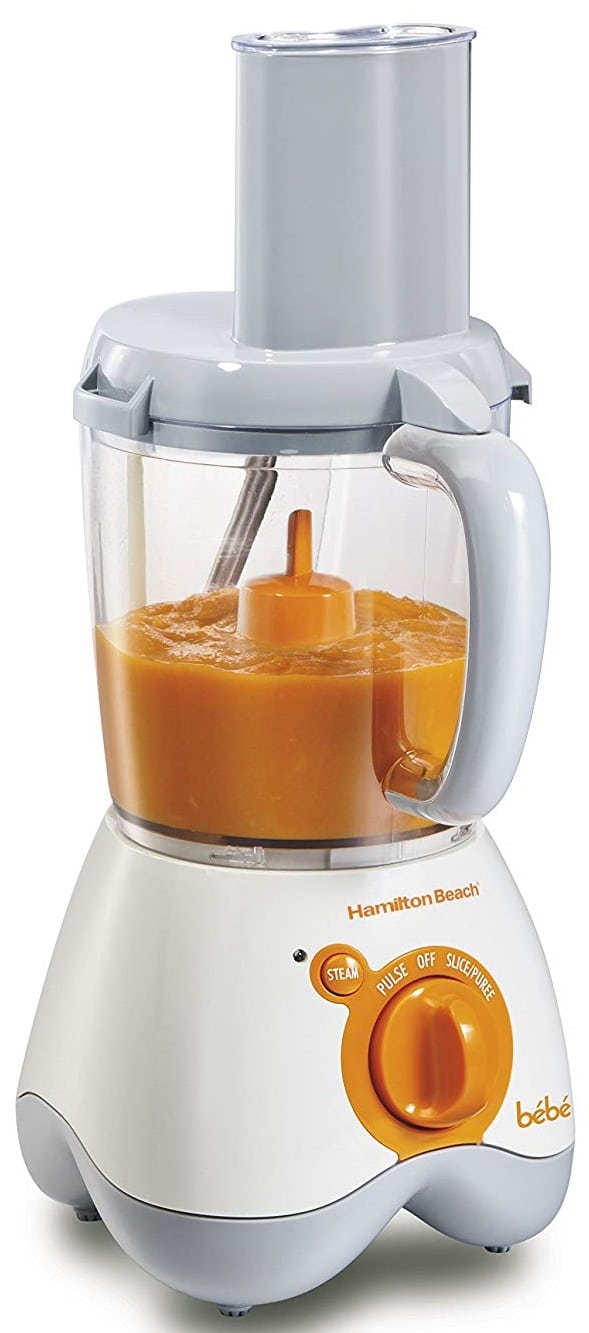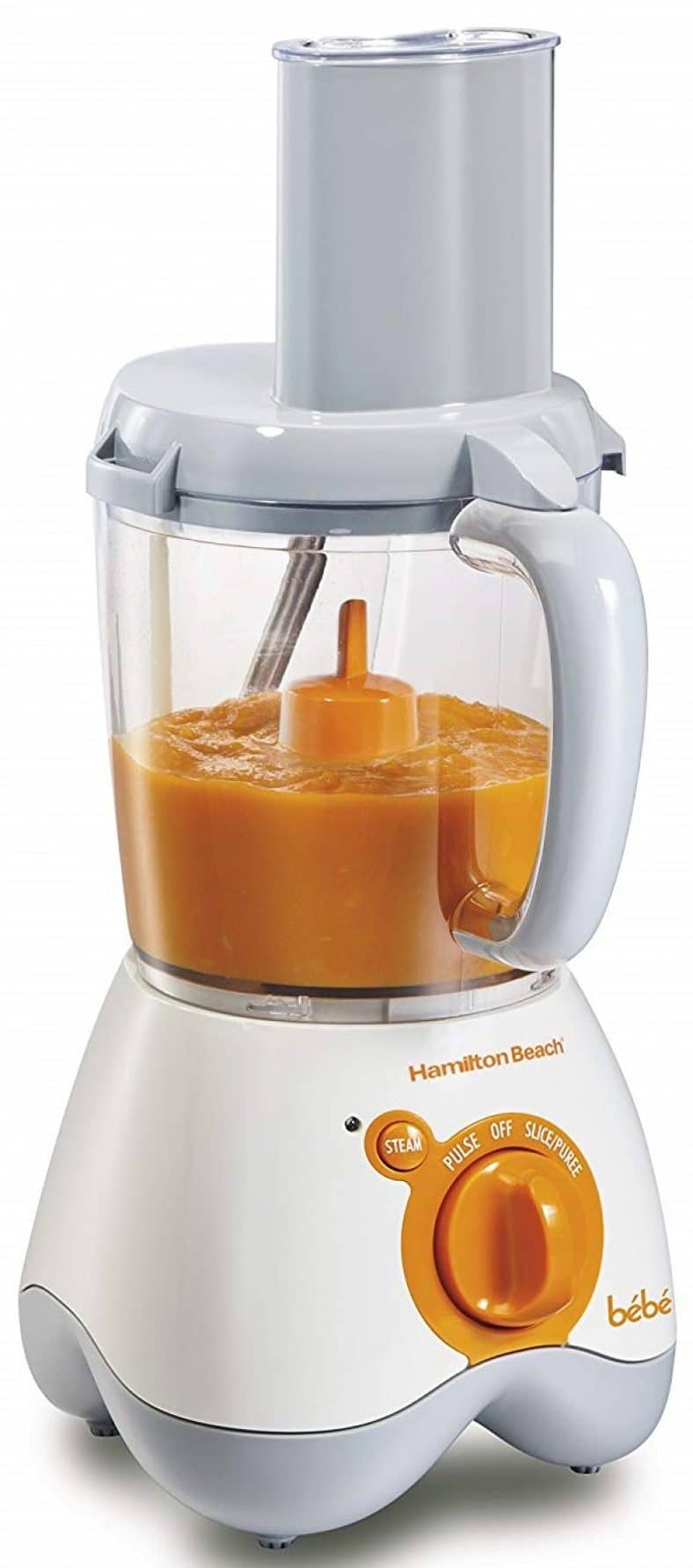 One of the hardest parts of making baby food is the cleanup! Machines typically have all kinds of little parts that need to be hand washed to get all of the food off. If you hate the cleanup, Hamilton Beach Bebe is a great alternative to try! Most people recognize the name Hamilton Beach because they make great quality, small household appliances for reasonable prices, such as toasters, blenders, and coffee makers. You get a good bang for your buck with their products.
The Bebe Baby is a versatile food maker that steams, chops, shreds, slices, and purees all sorts of food. It's perfect for all stages of development, from spoon feeding to finger foods. There are so many reasons that parents love it! A few of them are:
All of the parts are dishwasher safe.
You can slice or shred right into the steam basket. Then, you puree with the chopping blade.
Includes a 5 cup bowl and a 3 cup steam basket.
Includes 10 food storage containers that are stackable caddies, perfect for storage, reheating, and freezing.
Has a double blade for pureeing and chopping, and a reversible disc for slicing and shredding.
Comes with a baby feeding guide with awesome recipes to try!
One negative that we noted is that the steamer does take longer than other models. If you steam a full basket of food and use the full ⅔ cup of water, it's going to take around 20 to 25 minutes to steam the food. With other models, the time can be as low as 5 to 10 minutes. That's a difference if you want to save time. Also, there is no timer for the steamer. It just shuts off when it runs out of the water.
Cleaning can be a bit of a challenge. You can put some things in the dishwasher, but some of the areas are harder to get clean. The water reservoir, in particular, is harder to get clean. Also, the area that directs the steam through the bowl is basically impossible to clean. So, if you have hard water, you might end up with a cleaning problem.
PROS:
Perfect for All Stages
Dishwasher Safe
5 Cup Bowl
Includes 10 Food Storage Container
Versatile – Tons of Options
CONS:
Takes a Long Time to Steam
Cleaning is Hard
Not Good for Hard Water
9

Baby Breeza Baby Food Maker – Great for Small Kitchens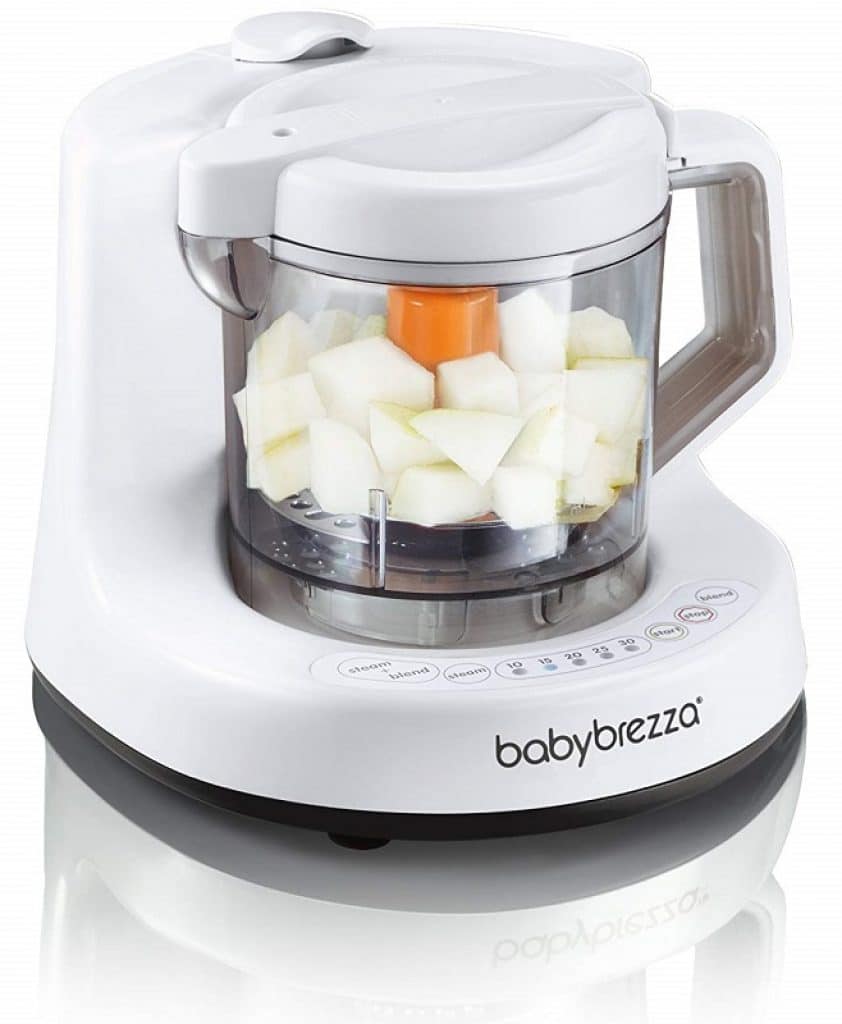 Parents with small kitchens have to wisely utilize each and every inch of the space available to them. The Baby Breeza allows you to do so with a simple, single bowl design that lets you steam and puree in one. They use a patented, multi-functional design that truly is easy to use and fast!
A few other reasons that you might love the Baby Breeza include:
One bowl design that prevents spills and transfers of hot foods.
The blade and bowl are dishwasher safe, perfect for easy cleanup.
The bowl holds up to 2 ½ cups of food.
All of the materials are BPA and phthalate free.
It's one of the few models that use a glass bowl, so you never have to worry about the plastic or any potentially dangerous chemicals getting into your baby's food.
If you like the features of the Baby Breeza but want to puree more food, try their 4-cup food maker instead. It offers the same features the smaller version, include the 4-in-1 capabilities, but at a larger capacity. Baby Breeza also sells the very famous Baby Breeza Formula Pro that mixes formula perfectly and puts it right into your baby's bottle. Thousands of parents rave about it!
PROS:
Great for Small Kitchens
Multi-Functional
Dishwasher Safe
Free of Toxins
Uses a Glass Bowl
CONS:
It Only Makes Small Batches
10

MLiter All-in-One Baby Food Maker and Steamer – A Newcomer on the Block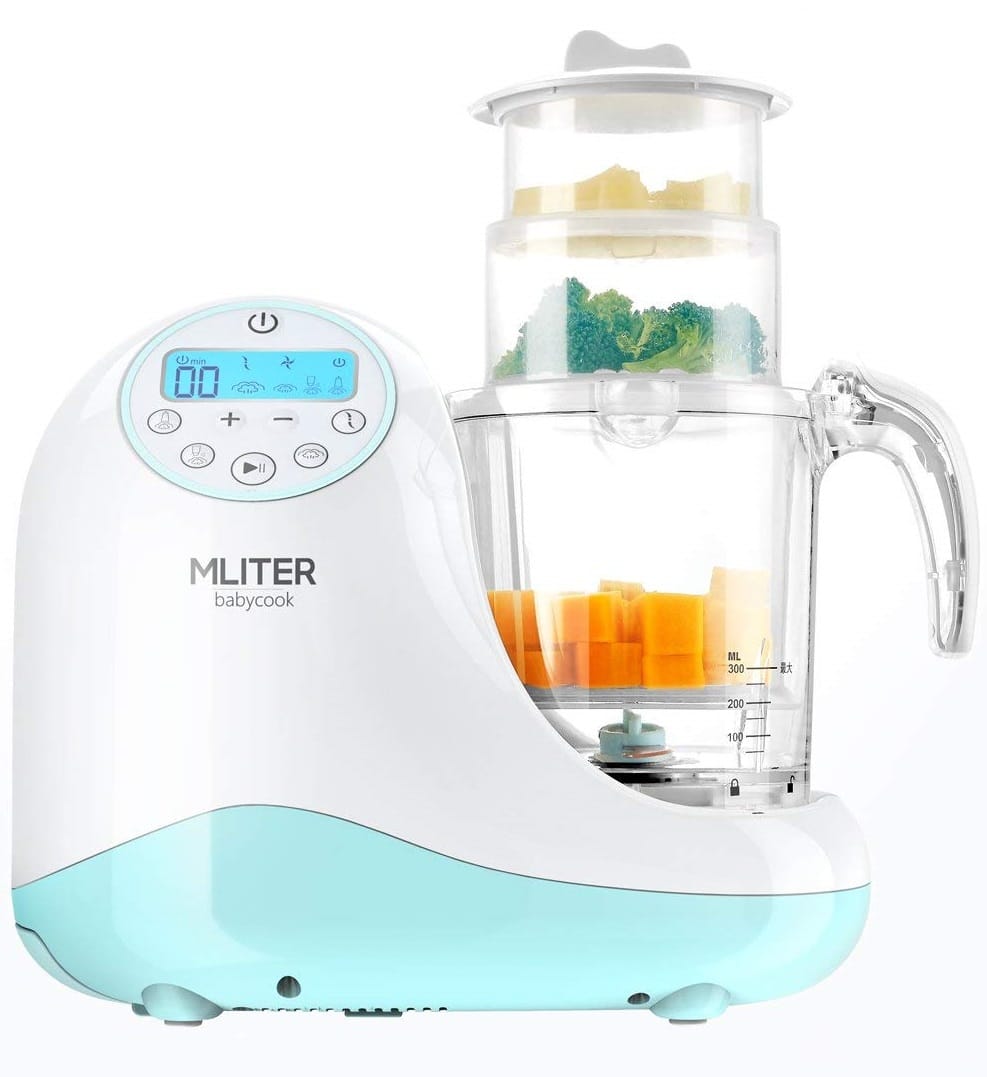 We love finding new options that come on the market that parents are loving. The MLter is an impressive all-in-one steamer and food processor created in 2018. It's taking over quickly give the competitive price and multiple functions. The MLiter can steam, sterilize, blend, chop, defrost, and reheat.
Compared to other options, it does seem a little complicated right out of the box. It has several different plastic parts, and you will want to take a good look at the manual to figure it out. There are several helpful videos online as well. Once you get it together though, the MLiter is impressive!
Let's take a look at why the MLiter stands out :
It uses up to 3 levels of steamer trays. The smart tactic is to put what takes the longest to steam, such as sweet potatoes, on the bottom tray. Put what takes the least amount of time at the time.
The baskets all have different capacities: the bottom is the largest (750 mL), the middle is medium (350 mL), and the top is the smallest (150 mL).
You could also use the steamer tower for sterilizing or warming up bottles, given the size.
Transfer the steamed foods into the processor, and you will see how well the blades work.
Easy cleanup! The steaming baskets, mixing bowl, and lids are all dishwasher friendly.
MLiter included safety features such as an automatic turn off if the water level is too low.
BPA, lead, and phthalate free. MLiter used only FDA-approved food safety materials.
So, what's not to like? Honestly, there isn't too much to complain about, aside from the fact that it would be nice if you could steam and puree in the same area instead of transferring hot food. The MLiter is so new; it's hard to put it too high on the list. Parents still need time to decide the disadvantages, if any, of this model. However, it's looking promising, and it may increase in the listing over time!
PROS:
3 Steamer Trays
Can Sterilize and Warm Bottles
Easy Cleanup
Included Safety Features
CONS:
Can't Steam and Puree in Same Unit
---
Also, You can learn more about,
---
Wrapping It Up
Picking the right baby food maker for your baby first starts with deciding your budget and the features you want. No matter what you want, there is something in your budget range! Before long, your baby will get to enjoy yummy baby food right out of your kitchen!