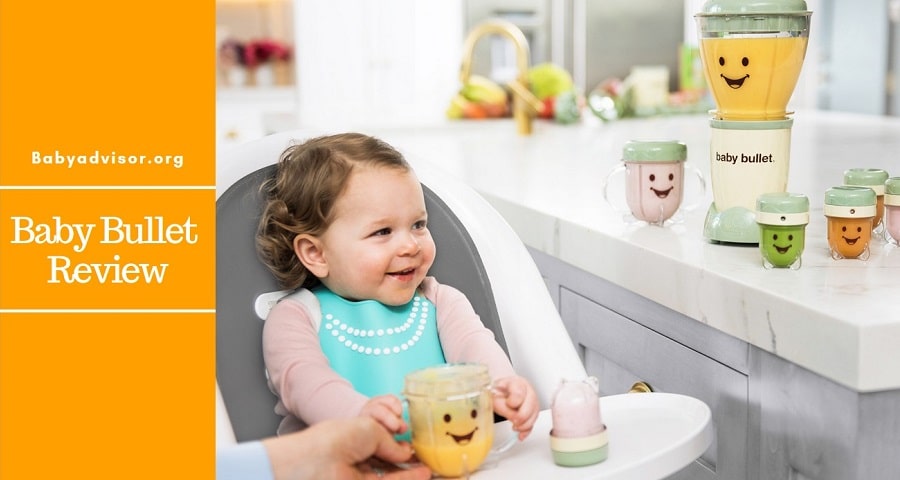 Whether you want to save more or want to control what foods your baby eats, you might want to consider the Baby Bullet to make your homemade baby food.
The Baby Bullet was the first product I tried to make homemade baby food. I knew that buying baby food at the store was easier and faster, but we lived on a budget, and with my large garden, I knew I could save some money. Considering the Baby Bullet costs less than $70, I knew I had to give it a try.
So, if you're considering using one of these tools at home as well, let's take an in-depth look at all of its features and what you can expect to get for your money.
---
About Baby Bullet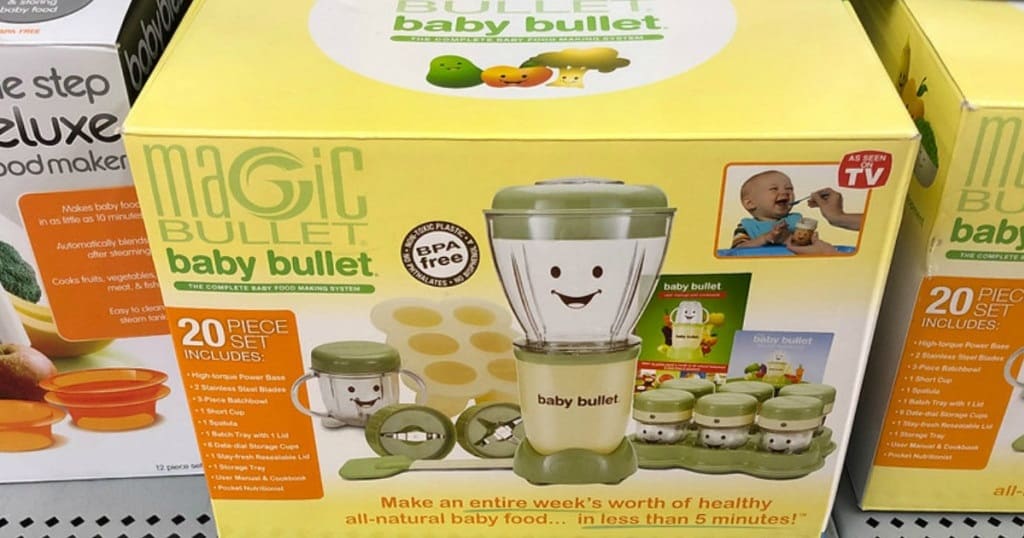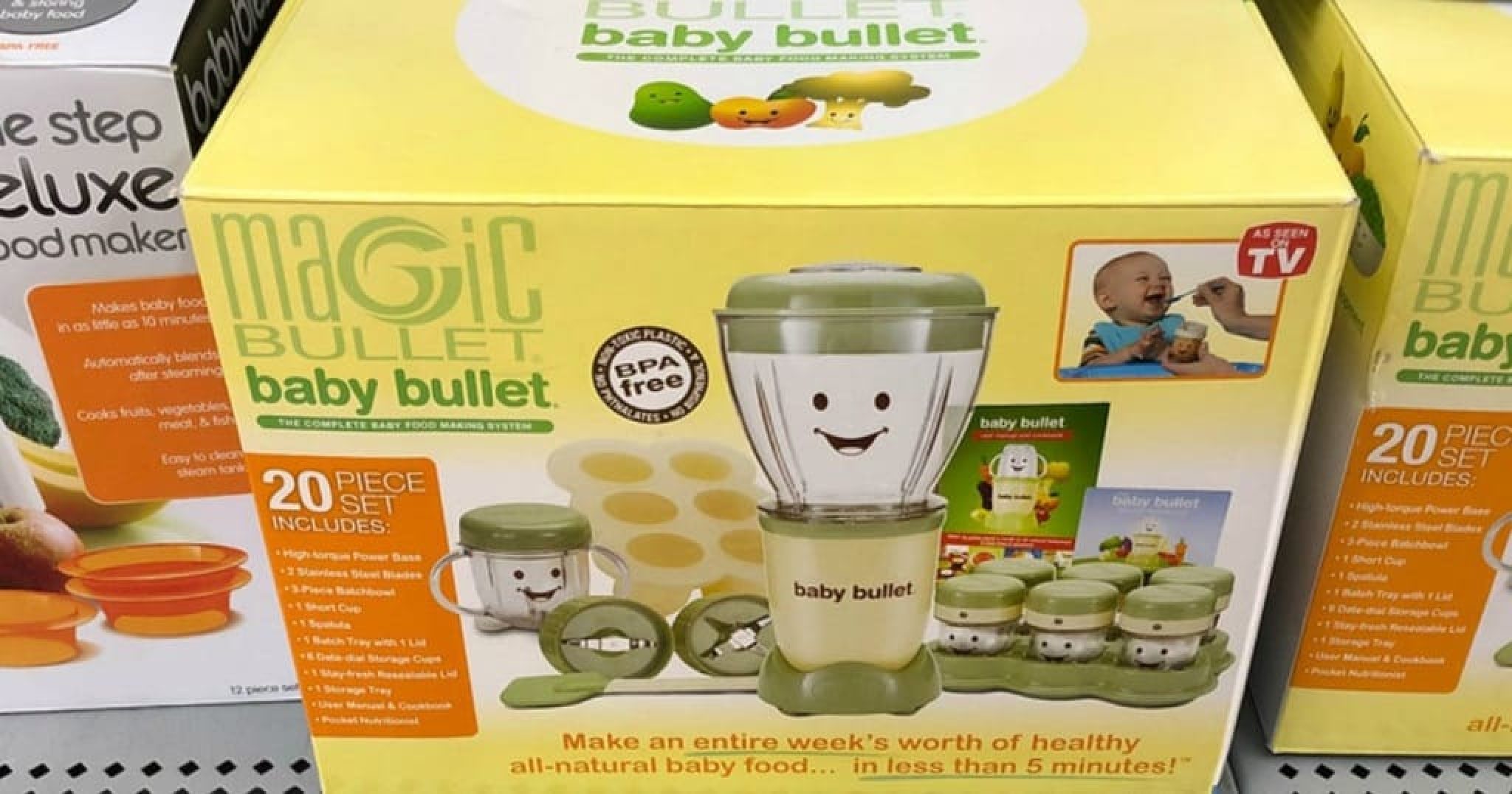 Baby Bullet is part of Homeland Housewares, LLC. Chances are you've heard of Magic Bullet, which was made famous by infomercials. They sell a variety of products and versions of the Bullet, including the Baby Bullet, as well as the Nutri Bullet and Party Bullet.
---
What Does the Set Include?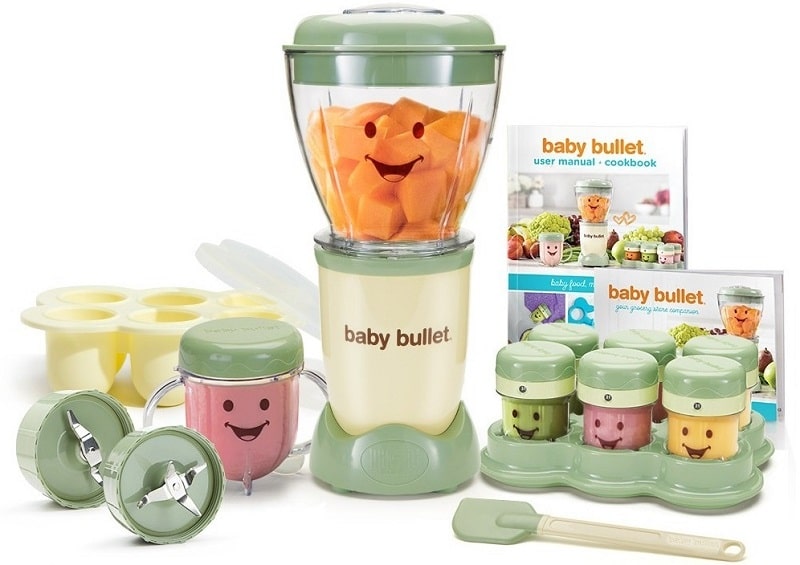 Here is what you receive when you purchase the Baby Bullet.
1 High-Torque Power Base
1 Blend Blade
1 Milling Blade
3 Piece Batchbowl
Short Cup
Spatula
Batch Tray with a Lid
6 Storage Cups with Date Dials
1 Resealable Lid
1 Storage Tray
Cookbook
---
What Makes The Baby Bullet A Great Choice?
First, let's take a look at all of the reasons why the Baby Bullet is an excellent choice for many parents.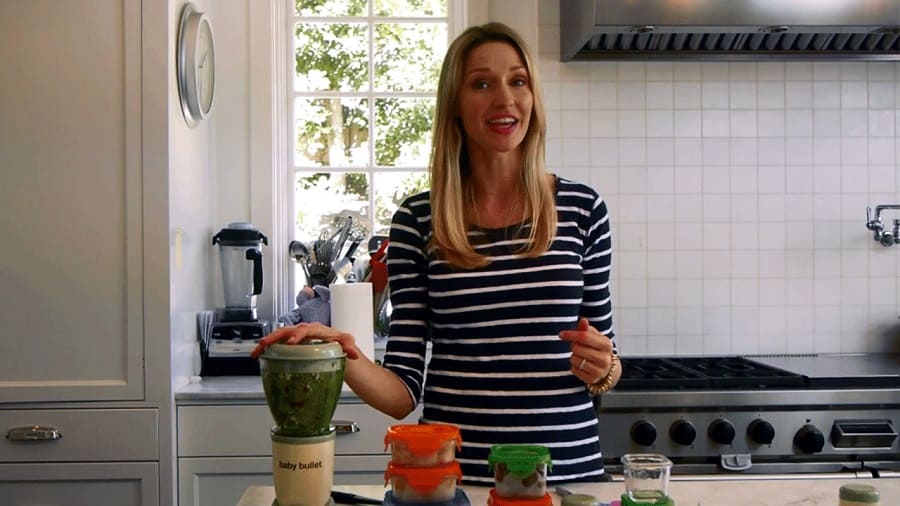 Included Storage Containers for Baby Food
One of the things that made me pick the Baby Bullet is that it consists of a set of six individual baby food jars and the lids have dials to mark the expiration date. You can set the jars on a tray that keeps them upright, so you can easily store them in the refrigerator until your baby is ready to eat.
It Makes Realistic Baby Food Serving Sizes
Something I do like about the Baby Bullet is that you make a realistic amount of baby food. If you use your regular blender, you'll end up with a huge pitcher of baby food, and there is no guarantee your baby will eat it all. You can use the Baby Bullet to create smaller portions of food without wasting a lot.
You Can Make Different Types of Baby Food
This blender comes with different blades capable of making different types of baby food. If you use the blending blade, you can chop and puree fruits and vegetables. The milling blade is ideal for milling harder foods, such as oats or rice, so that you can make different oatmeals for your baby or even baby-safe rice pudding.
It Works for Different Baby Food Stages
The Baby Bullet website tells you that this blender lets you make the three stages of baby food. You can create stage one foods that have a thinner consistency. Stage two baby foods are thicker and have more complex flavors. Stage three lets some chunks but not too big.
You should note that this is a puree-only product, and you do need to precook most foods before blending them. Foods like bananas don't need to be cooked, but carrots or sweet potatoes need to be prepared.
To create the different consistencies, you can use the blend continuously mode for smoother first foods or use the pulse function to create a chunkier food.
Some parents don't like the fact that this blender is made of plastic, but it is BPA-free plastic. What we do love is that there are no concerns about mold, rust, or other harmful toxins hiding in the parts of the blender.
All of the parts of the Baby Bullet are exposed, open, and easy to check to keep clean. Since there is no steam tank, you don't need to worry about descaling or any hidden areas that won't get clean.
Speaking of cleaning it, the Bullet only has two parts to clean. Both of those parts can be placed right into your dishwasher or hand washed. You don't need any special tools either!
Using this product means that you know what goes into your baby's food. Instead of sugars and ingredients that you don't understand or know, you can feel good about giving the baby food that you blend together. You know each ingredient.
---
The Not-So-Great Things About The Baby Bullet
Like any product, there are negatives and things about the Baby Bullet that aren't ideal. These things could change whether or not you want to purchase this product, so let's take a look!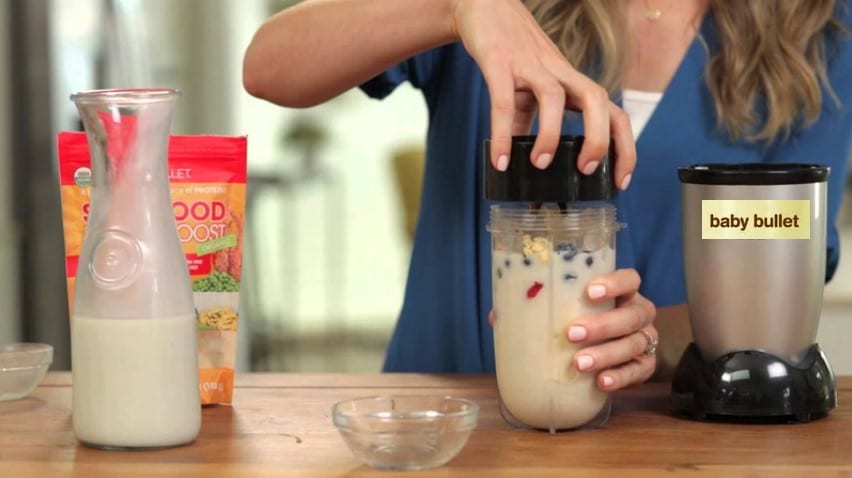 You still have to cook the vegetables separately before putting it into the Bullet. Some other brands steam the food and blend it in one unit, making it easier. Now, you do pay a higher price for those units, but if you want convenience, the Baby Bullet might not fit the bill.
There is a Learning Curve
Figuring out how to get the right consistency can be difficult. It takes a bit of trial and error to get the right texture and learn how to use this blender properly.
No Use After Your Baby Grows Up
You can use it while your baby is eating baby food, but that stage only lasts for a few months. Soon, your baby will want to eat chunks of food, and then it will transition into full finger food. After that, this tool doesn't serve much of a purpose; it's too small to puree food for adults for meals.
---
Our Final Verdict
If you're looking for a baby food maker that is going to get the job done and you don't want to spend a lot of money, then the Baby Bullet is a great choice. For the price, you receive a durable product that will make baby appropriate sized meals. It makes creating homemade baby food a lot easier for parents, and it's much easier to keep clean than other similar products. Cleanliness is a huge factor when you're picking a baby food maker!
Did you find this Baby Bullet review helpful? Let us know if you've tried this product for your baby.