Are you worried about keeping wipes warm for your baby? Does your baby already hate diaper changes because of cold wipes? The best wipe warmer is the perfect way to keep your baby happy and comfy during diaper changes, which makes them easier for you and your baby!
I'm not sure why I let someone convince me that a wipe warmer was unnecessary when my first baby was born. They said it was a waste of money. My son hated cold wipes! I can't blame him either – how uncomfortable would it be if we were wiping ourselves with cold wipes? Babies are even more sensitive, too!
I ended up warming wipes up in my hands by rubbing back and forth before I used them. It took way too much time and was completely inconvenient. I will never go back now that I know how important warm wipes are – especially for little babies! I strongly encourage all parents to take the time to find the best wipe warmer for them because they are absolutely worth it!
---
Are wipe warmers safe?
Yes! Wipe warmers are made to be very safe. They use low voltage in order to ensure safety. They use very low power and keep the wipes at a completely safe and comfortable temperature for your baby.
Do I need a wipe warmer?
Wipe warmers are not mandatory to have when you have a baby. However, that doesn't mean you shouldn't get one! I regretted not having one with my first baby. Even the more expensive wipe warmers are still a relatively minor purchase. A good wipe warmer is a really great way to make diaper changes easier and keep your baby happy and comfortable.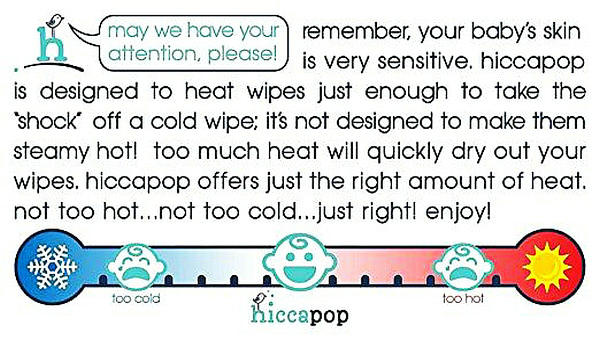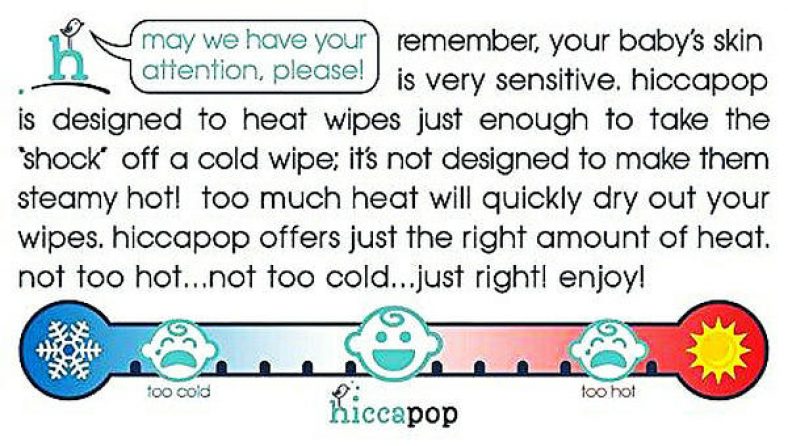 Buying Guide to Baby Wipe Warmer
When it comes to products, especially products for your baby, you always want to take your time in choosing the right option for your specific needs. Baby wipe warmers, like most things, have varying features amongst different brands and models. These differences can help you to make the decision about which baby wipe warmer is right for your family and your specific needs. We'll go over the main things to look at and consider when choosing a baby wipe warmer!
The main thing that you'll be considering when looking at different wipe warmers is their capacity. The capacity tells you how many wipes your wipe warmer is able to hold at any one given time. Some wipe warmers are designed to be more compact, so they may hold as little as 30 wipes at a time. That's great because they save space and are more portable.
However, it also means that you have to refill them much more often and are more likely to run out of warmed wipes when you need them. Other wipe warmers are made with varying capacity with some of them able to hold up to 100 wipes or sometimes even more depending on the exact wipes being used. Large capacity wipe warmers are great since they don't need to be refilled as often, but they can have other drawbacks.
One is simply that larger capacity wipe warmers do take up more space and aren't as convenient if you want to take them anywhere other than home. Something else to consider is that since they hold more, the wipes in large capacity wipe warmers are more likely to become dried out or browned before use occurs.
The design of different wipe warmers is another important factor to consider. There are several specific things to look at in regard to the way a wipe warmer is designed. First off, you will want to consider how it opens. Some wipe warmers have a pop-up lid while some have a lid you manually lift. Pop-up lids are easier to use – especially with one hand.
Another very important design feature is where the heating element is located within a wipe warmer. Most wipe warmer options feature heating elements at the bottom of the wipe warmer container. While this is more common, it can have some serious drawbacks when compared to warmers that actually heat from the top.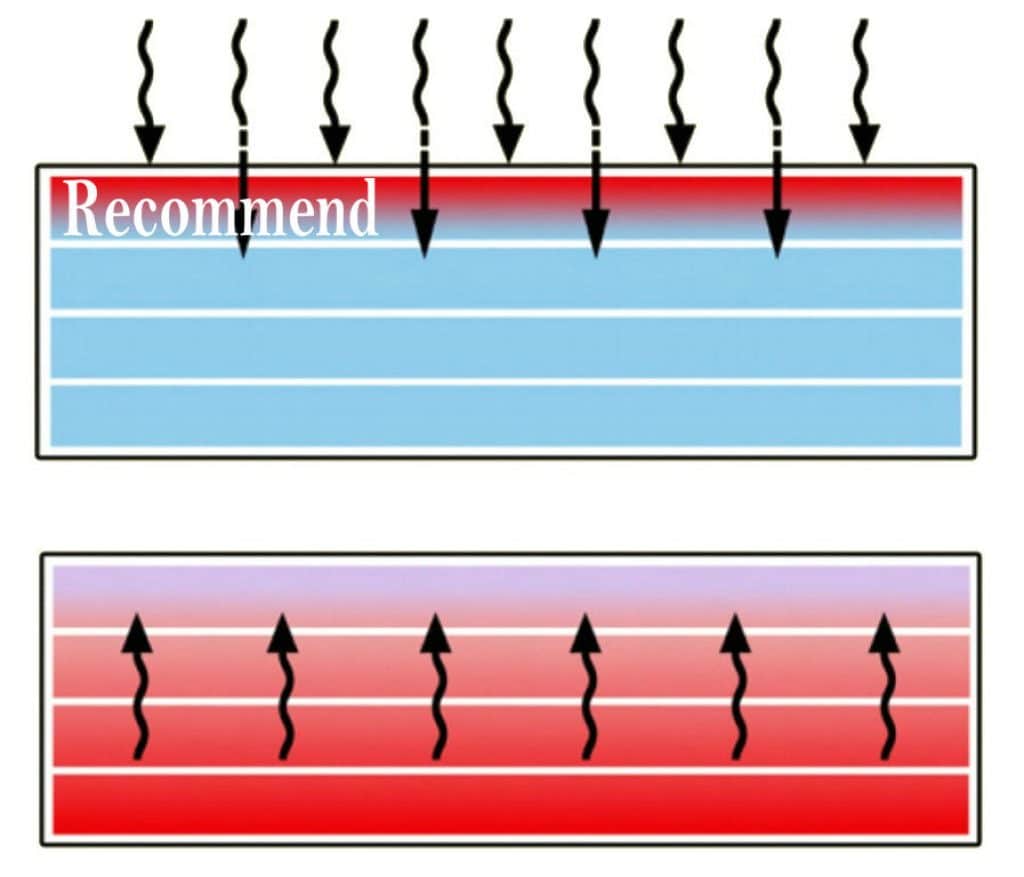 The wipe warmer options that have heating elements at the top are much better at preserving wipes over time. That's because the wipes that are closest to the heating element are the ones that will be used the soonest. This keeps the top wipes nice and warm, but it also helps to prevent browning and drying out of the wipes.
What features a wipe warmer has are also important factors that will help you make your decision about what wipe warmer is best for your family. Many features on various wipe warmers are about helping the wipes to retain moisture. These can be very beneficial since one of the top complaints about wipe warmers in general is that they dry out wipes.
Features that prevent drying out vary, but one of the more common methods is having a pillow, cushion, or sponge of some sort that sits at the bottom of the wipe warmer soaked with water. This helps to keep the entire unit well-moisturized to ensure that the wipes don't dry quickly. Items like that, though, usually need to be replaced every so often which adds an extra step and a small reoccurring cost for you to deal with.
Some wipe warmers simply feature special seals around the openings to help ensure that moisture won't escape. Another great feature that a lot of wipe warmers have is a built-in light. This can make a huge difference for nighttime diaper changes!
To keep your baby safe and increase the protection, you may want to know what Things You Need to Babyproof in Your House.
Our Picks: Top 6 Best baby wipe warmer reviews
1

Hiccapop Wipe Warmer – Best Wipe Warmer Overall
Features:
Built-in changing light
Illuminated power button
Low-voltage power adaptor
Large capacity
Silicone seal
Check Pricing and Availability
One of the most popular wipe warmers out there and our pick for the best wipe warmer overall is this option from Hiccapop. This is a very well-designed, innovative wipe warmer full of helpful features!

Hiccapop scored the top spot on our list of recommendations with its high quality and useful features. It has a very large capacity and can easily hold a week's worth of baby wipes. It also features a peek-through window on the front of it to easily let you see how many wipes are left inside.
That makes it easy to know when to refill the wipes warmer to ensure you never run out of warm wipes for your baby. There is a special silicone seal at the top of the wipe warmer that makes tore that moisture stays locked inside.
Built-In Changing Light:
Another super helpful feature of the Hiccapop Wipe Warmer is the built-in changing light! The front of the wipe warmer features a built-in light to make diaper changes easy even in the middle of the night. The soft glow of the light is the perfect brightness to give you plenty of light to see without causing a big disturbance by turning on the other lights in the room. The power button is even illuminated to make it super easy to turn the light on in the dark. After 10 minutes, the light will automatically shut off without you having to do so manually!
This is the most expensive wipe warmer of all those we reviewed. Even though it is expensive in terms of wipe warmers, it still isn't a huge purchase. So, it can make sense to choose a more expensive option if it fits your needs and desires better.
PROS:
The large capacity easily holds a week's worth of baby wipes
Built-in changing light provides good light for late night changes
Low-voltage power adaptor increases safety
See-through front lets you know when it is time for a refill
Silicone seal keeps moisture locked in
CONS:
Most expensive option on our list
This is a very well-made wipe warmer that has it all. It if full of convenience and safety features that help make it very worthwhile to own. It will certainly do the most important job and keep your baby comfortable during diaper changes!
2

Prince Lionheart Compact Wipe Warmer – Best Small Wipe Warmer
Features:
Included wall adaptor
Included car adaptor
Compact size
Anti-microbial
Holds approximately 35 wipes
Check Pricing and Availability
Prince Lionheart is a truly impressive brand that makes multiple different amazing wipe warmers. In fact, you will find that our list is dominated by Prince Lionheart wipe warmers because of their versatility, quality, and innovative designs. This wipe warmer, specifically, is our pick for the best small wipe warmer!

This cute little wipe warmer is super convenient with its small size and helpful feature It comes in at only just over 2 inches thick. This saves a lot of space and allows you to more easily move it around from location to location as needed.
It is great for unplugging to toss into the diaper bag anytime you're leaving the house and works great as a regular wipe dispenser even when you aren't able to plug it in for the added warmth. It also happens to have a very nice, modern design that matches practically anything.
Included Car Adaptor:
All wipe warmers have power adaptors that work for plugging it into an outlet in the wall, but this compact wipe warmer includes both the wall plug as well as a car adaptor! This really increases versatility and value. The car adaptor allows you to easily bring it along with you and continue to provide warm wipes even for changes away from home. The wipes will stay warm for a few minutes after you unplug the wipe warmer. This allows you to easily stop at a gas station or other location and run in for a warm and comfy change on-the-go.
While the smaller size has plenty of benefits, it can also be a major drawback. That is because it will only hold right around 30 wipes at a time. This means you will have to pay close attention and refill regularly to ensure you always have warm wipes for your baby.
PROS:
The compact size of this wipe warmer saves space and works great in multiple locations
Wall and car adaptors add versatility and increase portability
Modern design is cute and goes well with almost any style
Anti-microbial properties inhibit the growth of bacteria for added safety
CONS:
Smaller capacity leads to the warmer needing to be refilled often
If you are very active and get out a lot, this great compact wipe warmer might be the perfect choice for you. It has a conveniently compact design, a car adaptor, and is highly effective at keeping your wipes both warm and moist.
3

Prince Lionheart Ultimate Wipe Warmer – Best Value Wipe Warmer
Features:
Ever-fresh pillow system
Holds 80-100 wipes
Built-in light
Pop-up lid
Check Pricing and Availability
Another wonderful and very popular choice of wipe warmer from Prince Lionheart is the Prince Lionheart Ultimate Wipe Warmer! This is our choice for the best value wipe warmer due to how effective and convenient it is while also maintaining an impressively low price!

This is a very nice wipe warmer with a great capacity of about 80-100 wipes at a time. This means less frequent refills for more convenience. It has a nice white finish to help match any décor and even features a small light for late-night diaper changes.
Although, the light on this option is not as large or strong as the Hiccapop option – so it might not be as effective as using it as the only light during a diaper change. The pop-up dispenser makes it super easy to use just one hand to grab wipes while keeping your other hand securely on baby.
Ever-Fresh Pillow System:
This wipe warmer comes with what is called an ever-fresh pillow. The ever-fresh pillow is a small cushion that sits in the bottom of the Prince Lionheart warmer. It is a highly innovative wipe warmer addition that makes a huge difference in your wipe warming experience.
The pillow retains moisture to help ensure that the wipes stay nice and moist even when you run low on wipes in the warmer. It prevents the wipes from browning and even has anti-microbial properties to ensure maximum safety with no unwanted bacteria growth. The pillow lasts about 3 months before it needs replacing.
Most of the time with wipe warmers, the only thing you need to keep purchasing overtime is just wipes – which you would be purchasing regardless of the warmer. With this option, you will have to keep replacing the ever-fresh pillow if you want to continue receiving the benefits of it.
PROS:
Pop-up lid allows for easy one-hand use
Built-in light adds convenience for late-night changes
Anti-microbial properties prevent bacteria growth
Ever-fresh pillow keeps wipes moist for longer than other wipe warmers
CONS:
Requires regular replacement of ever-fresh pillow for maximum benefits
There is no doubt that this is one of the best options when it comes to wipe warmers. It is extremely affordable for any budget, works great, and even has an impressive system to help keep wipes moist for as long as possible.
4

Munchkin Warm Glow Wipe Warmer – Top Rated Wipe Warmer
Features:
Top warming system
Built-in changing light
Illuminated power button
Holds up to 100 wipes
Low-voltage power adaptor
Check Pricing and Availability
Up next is an incredible option from the beloved brand Munchkin! This Munchkin Warm Glow Wipe Warmer is the top rated wipe warmer and it is clear why so many parents love it!
The reason that this is called the Warm Glow Wipe Warmer is because of the adorable and helpful light on the front of the wipe warmer! This built-in changing light is very similar to the one found on the Hiccapop wipe warmer that we mentioned previously.
It provides a nice strong glow to help illuminate diaper changes without being too disturbing the way turning the room lights on could be. It also features the illuminated power button as well as the 10-minute auto-off feature for the light. This warmer is low-voltage to increase safety and preserve energy. It holds up to 100 baby wipes at a time and features a simple, modern design.
Top Warming System:
The way that wipes are warmed in the Munchkin Warm Glow Wipe Warmer is different than that of many other options out there. Instead of being warmed from the bottom up, wipes in this warmer are warmed from the top. This top-down warming system is the perfect way to prevent browning of wipes. That's because the wipes closest to the source of warmth are the ones to be used most quickly. This prevents wipes at the bottom from being exposed directly to the warmth for longer periods of time like many wipe warmers.
While the top-down warming system does help, this wipe warmer can end up drying wipes out overtime. This is a fairly common problem with many wipe warmers out there. Munchkin recommends pouring water over top of the wipes occasionally to help prevent the drying out.
PROS:
The warm glow built-in light provides good lighting for late night diaper changes
Low-voltage power adaptor helps to both increase safety as well as save energy
Large capacity lets you refill up to 100 wipes at a time
Pop-up lid allows for easy, one-handed use
CONS:
Dries wipes out if left in warmer too long
Munchkin has created a very convenient and well-loved product with their Warm Glow Wipe Warmer. With a simple and modern design, built-in light, and large capacity, we are sure you will love this warmer just as much as all of the other parents already enjoying it!
5

Prince Lionheart Warmies Wipe Warmer – Best Wipe Warmer for Cloth Wipes
Features:
Wide opening
Micropore pillow
3-part heating system
4 free cloth wipes
Check Pricing and Availability
Here is one more great choice from Prince Lionheart! This is a bit different than the other wipe warmer choices on our list and is the best wipe warmer for cloth wipes!
This wipe warmer is specifically designed for cloth wipes. While lots of wipe warmers can be made to work with cloth wipes, this one has a special design, size, and opening to work more efficiently for cloth wipes. Rather than opening up a small lid with a slit for the wipes to pull through, the entire lid opens up to allow you to easily reach inside. This is better for cloth wipes that won't as easily pull through a slit at the top and aren't set to self-feed. The best way to use this wipe warmer is to roll up your cloth wipes, pour water or wipe solution over top of the wipes before closing the unit.
Includes 4 Free Cloth Wipes:
With the purchase of your wipe warmer, Prince Lionheart includes 4 of their cloth wipes for free! This really helps to amp up the value of the wipe warmer. Plus, it adds to your cloth wipe stash and it gives you a chance to try out Prince Lionheart's cloth wipes! They are 100% bamboo rayon. No dyes or bleaches are used in the wipes and they are super absorbent!
This wipe warmer will only really work well with cloth wipes. Most wipe warmers are designed for disposable wipes but can work with cloth wipes. This warmer is made for cloth wipes and will not work well with disposable wipes.
PROS:
Specifically designed to work great with cloth wipes
Includes 4 cloth wipes for added value
Micropore pillow helps wipes retain moisture overtime
Wide opening for easy cloth wipe access
CONS:
Not good for interchanging between cloth and disposable wipes
There are lots of reasons to choose cloth wipes. They are more affordable and better for the environment. This awesome wipe warmer is perfectly designed for easy use with cloth wipes!
6

MEMI Cozy Wipe Warmer – Best Battery-Powered Wipe Warmer
Features:
Built-in light
No package removal needed
Built-in chargeable battery
USB adaptor
Large capacity
Check Pricing and Availability
To finish up our list of the best baby wipe warmers, here is the Cozy Wipe Warmer from MEMI! This amazing option is our pick for the best battery-powered wipe warmer!
Wipe warmers that are battery-powered are very few and far between. They aren't common at all, but this one is truly incredible in design and convenience. This is one of the largest wipe warmer options on the list and can easily hold over 100 wipes at a time depending on the wipe package size you purchase.
It is powered by a built-in battery that you charge via USB. This is convenient because it can be charged anywhere you have a USB outlet. It also holds a charge for a while, so it can continue to warm wipes even when it isn't directly plugged in! The light at the top adds even more convenience and value since it makes nighttime changes that much easier!
No Package Removal Necessary:
One of the least convenient things about the majority of wipe warmer options out there is that you have to take the baby wipes out of the package before you can put them into the wipe warmer. Sometimes, this isn't a big deal. Other times, it can be difficult or annoying depending on the type of wipe package they come in. In some cases, you have to cut or rip a package open to actually get the wipes out to put them in the warmer.
With this option from MEMI, you just put the entire package of wipes into the warmer. You don't have to worry about removing them first. This also has the benefit of helping to keep moisture in, so you'll never have to add water to the MEMI wipe warmer either!
This is the second most expensive wipe warmer option on our list, coming in very close to the price of the Hiccapop wipe warmer. It also happens to be quite large. So, even though it can hold a charge, it is pretty bulky and might not be ideal for on-the-go use.
PROS:
Large capacity fits almost any standard package of wipes
You don't need to remove wipes from their original package to put them in the warmer
Built-in battery warms wipes even when not directly plugged in
USB adaptor works anywhere that you would be able to charge a phone
Built-in light helps you see better at nighttime diaper changes
CONS:
More expensive than most options
Bulky size might not work well for all needs
If you are looking for something highly convenient, this is a wonderful option. It uses a USB adaptor, holds a charge, and requires no package removal to refill wipes. It is very unique and beneficial!
You may love to learn more about diapering. Read more about which diaper you should use and the learn the differences as well.
Final Words on Wipe Warmers
Wipe warmers are one of those products that while not 100% needed are extremely helpful and beneficial. They are so easy to use, generally very affordable, and your baby will be seriously grateful for the warm wipes! There are some considerable differences between the baby wipe warmer options out there, so hopefully our guide and list of the top 6 best baby wipe warmers has helped make your decision easy!