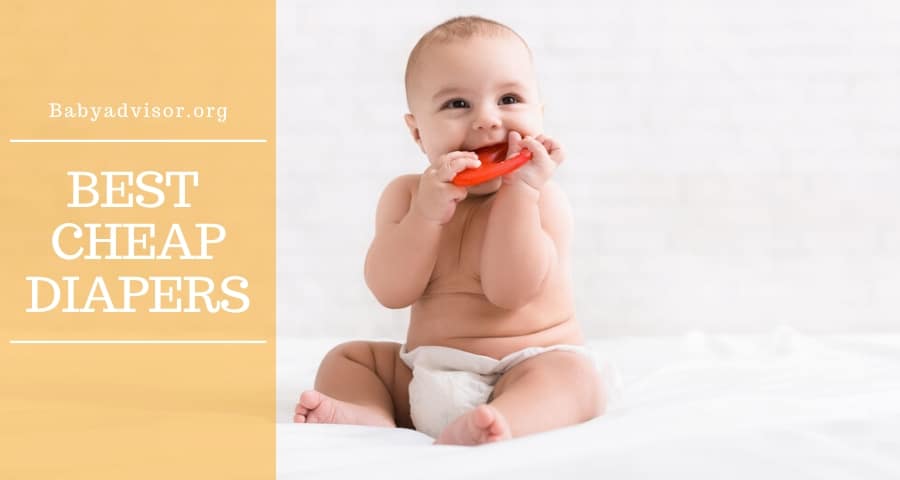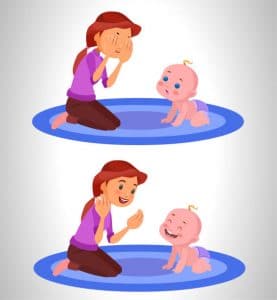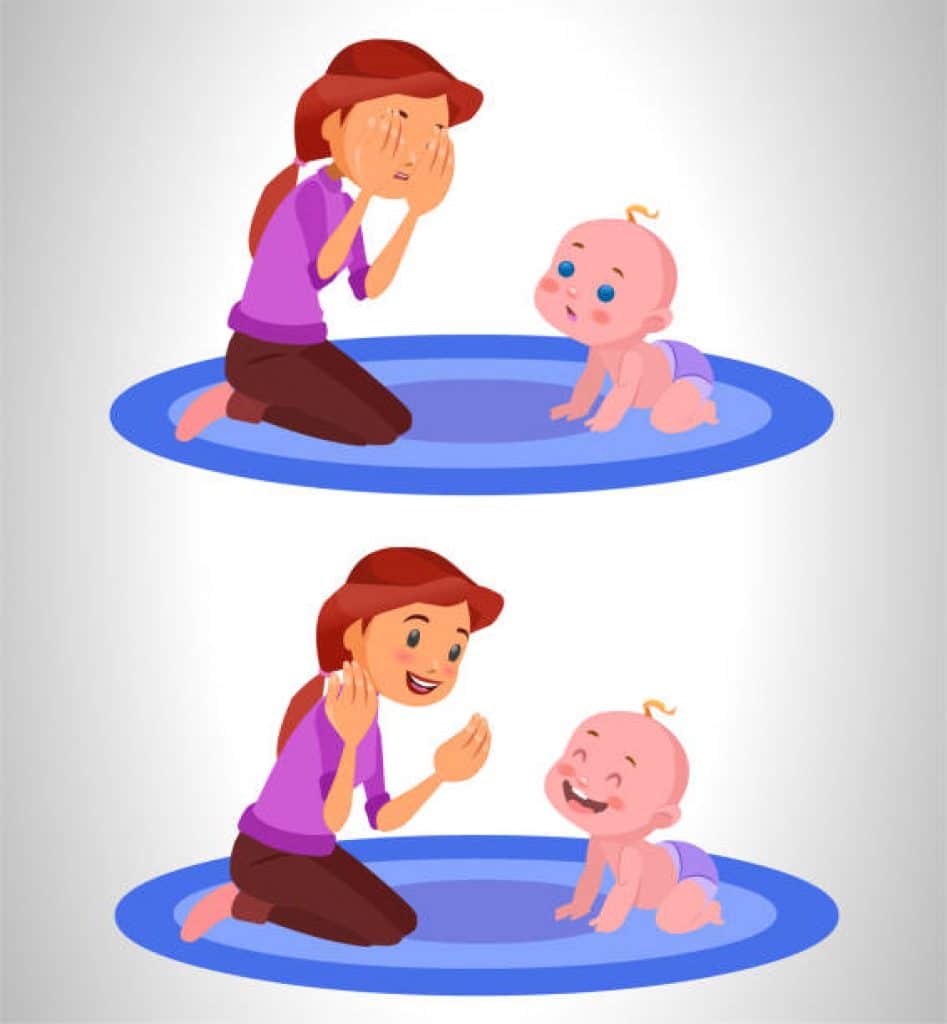 Diapering your baby is one of the most expensive parts of raising infants and toddlers. If you want to use disposable diapers, you might need to pick the best cheap diapers and learn how to save money on diapers. 
Did you know that a 2010 study reported that parents could spend as much as $2,448 per year on diapers, formula, and baby food? That's a lot of money! So, if you want to decrease that number a bit, looking for different brands of diapers to use rather than the expensive brand-name diapers is the way to go. 
Cheaper doesn't always mean that they don't work as well as the brand name diapers. With four kids, I've tried just about every brand of diaper I could get my hands on, and some of my worst experiences are with brand name diapers. Many cheap brands have excellent fits and absorption rates. 
So, if you're looking to save some money, let's look at the best cheap diapers.
---
The Criteria Used to Pick the Best Cheap Diapers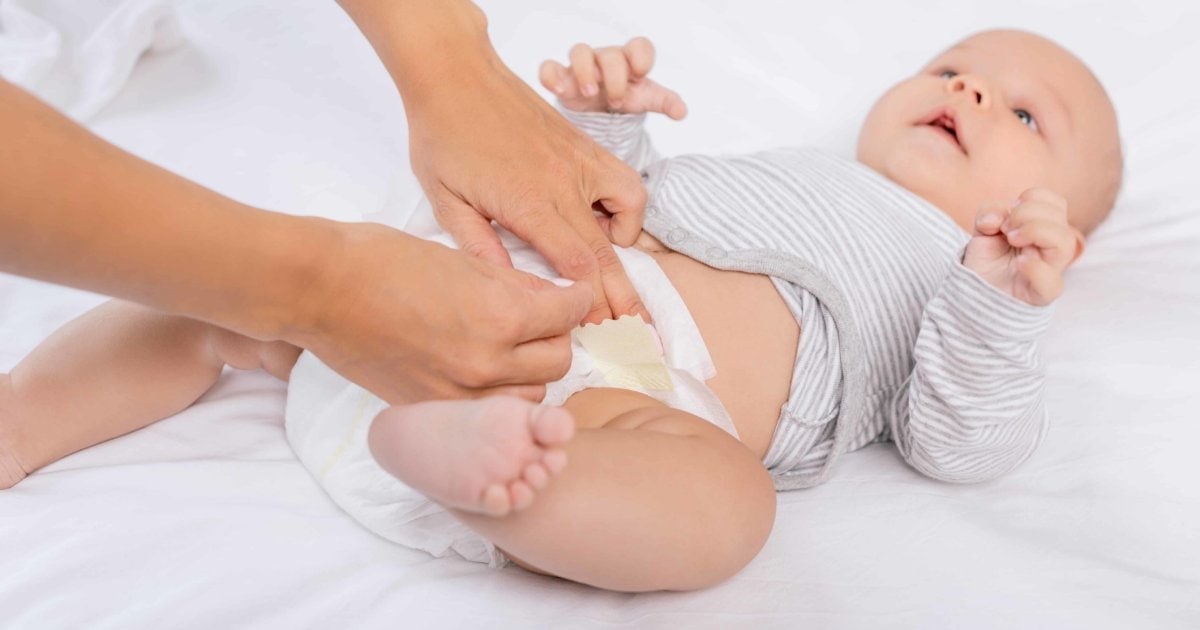 When you're picking cheap diapers, you might have to try a few brands, but that goes for the pricier brands as well. For example, I've had some diapers that fit my babies with chunky thighs better than my babies with skinny legs and vice versa! 
Don't be surprised or upset if you find that one brand doesn't work for your baby. Try another brand! 
When you're picking diapers, here are some things to consider.
Rather than looking at the total package price, you need to look at the cost per diaper (or unit). On some price tags, this price is displayed, but that's not the same for each store. 
Bulk diapers are the most economical to buy, but the package cost is higher. The price per unit is the most crucial factor. For example, one package might be cheaper than another container with a higher cost per diaper. 
You want diaper brands that have the right sizes for your children. Disposable diapers are cut to fit babies in a particular weight range with overlapping sizes in between those ranges. Look to see what size your diapers max out. Some brands make up to size seven, and other brands only make diapers up to size 6. 
Absorption Rate and Leak Protection

 
If you ask most parents what they want in a disposable diaper, the most common answer is that you want a diaper that won't leak. Every diaper brand has different levels of absorption rates, and some have designs that guard against leaks. If leakage is a common problem with the diapers that you purchased, then you need to move up to the next size or switch to a different brand. 
Some babies are sensitive to different parts that might show up in your budget-friendly diapers. If your baby has sensitive skin, you need to watch for latex, chemical dyes, perfumes, or chlorine that bleaches the raw materials.
Even if you want a low-priced diaper, you can find options that don't have the irritants. Many diapers have stopped using chlorine in the production process, and many don't use latex any longer. 
Some store brand diapers, such as the ones made by Walgreens, feature hypoallergenic inner liners with natural botanicals and vitamin E. Other brands are free of all potentially irritating ingredients, so don't think that you won't be able to find the components that you want. 
---
Are Generic Diapers an Okay Choice?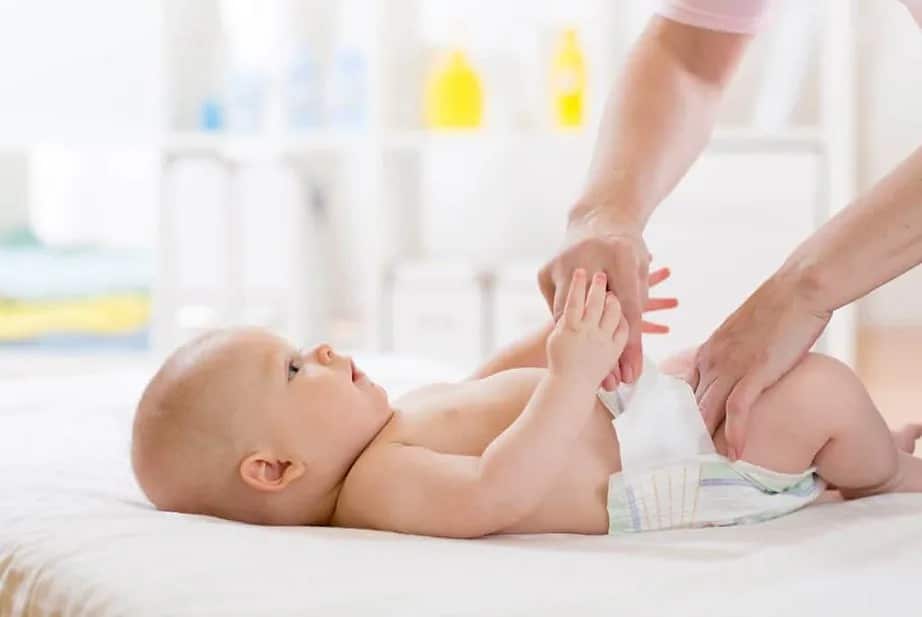 Some parents are skeptical about trying generic diapers, but they can be significantly cheaper than name-brand disposable diapers. Some brands are great, and the other ones aren't so great. 
Talk to your friends to see which generic diapers work best for their babies. Parents and caregivers typically have strong opinions on diapers, so they're always willing to share their thoughts.
However, make sure you pay close attention to the price. You might think that generic diapers are cheaper, but many times, they aren't an economical choice each time. So, look at the cost per diaper and make sure it's actually affordable.
You may also interested to read: Top Picks of Biogradeable Diapers.
---
The 4 Best Cheap Diapers
Target shows us that budget-friendly doesn't always mean that the diapers have to be low-quality or leak. Up & Up is one of my favorite generic diapers that I've ever tried with my kids, and they have a significant following from parents. 
Special Features
Why are Up & Up Diapers so popular? Here are some reasons to give them a try.
It equals $0.12 per diaper, which is incredibly low, for their size one diapers. The price does get higher as you go up in size, but that's normal. For size six diapers, the price equals $0.21 per diaper. 

The sides of the diapers have stretchy elastic for a comfortable fit for each baby, and the leg openings are dual-cuffed to prevent leaks. 

These diapers are hypoallergenic, and all of the sizes are free of latex, perfumes, chlorine, and petroleum-based lotions. 

Up & Up made parts of these diapers from natural materials, such as wood fluff pulp and cotton. 

There is a wetness indicator on the front of the diaper for most sizes. 

You can purchase diapers from newborn sizes up to size 7, giving your baby plenty of space to move up in sizes.
Check Pricing and Availability
---
2

Luvs Ultra Leakguard Diapers
When you think of cheap diapers, many people think of Luvs Ultra Leakguard Diapers. Parents love their money-back guarantee and their value-priced diapers that don't leak. On average, parents give Luvs a solid 4-star rating, claiming that they are their go-to diapers for all of their kids.
Special Features
Here are some of the reasons why parents love Luvs. 
Luvs offer Nightlock Technology that locks away wetness for up to 12 hours for overnight protection. Don't forget that Triple Leakguard features three absorption areas to help keep your baby's skin dry. 

Luvs are one of the most affordable diapers. Size 1 diapers equal around $0.09 per diaper, which is very affordable. For larger sizes, the diapers are around $0.18 per diaper, which is still affordable! 

These diapers are super-soft on your baby's skin. 

The wetness indicator turns blue when your baby wets his diaper, which lets you know that it's time for a diaper change. 

Parents love the larger, refastenable tabs for a secure, snug fit on your baby. The perfect fit also helps to reduce leaks. 

You can purchase different sizes of diapers from Luvs from size newborn up to size 6.
Check Pricing and Availability
---
Are you a WalMart Shopper? If so, Parent's Choice Diapers are a convenient choice for you. These are WalMart's generic diapers, so you can believe that their price is low. These diapers are breathable and help to keep your baby's skin dry with their soft, cloth-like covers. 
Special Features
Here are some of the nice features of the Parent's Choice Diapers.
The cost per diaper ranges from $0.11 to $0.23 per diaper, depending on the size purchased. 

For the newborn diapers, they have the umbilical cord shape for comfort. 

These diapers have a wetness indicator on the front that changes color when your baby wets his diaper, so you know that it's time for a change. 

Parent's Choice Diapers are ultra-absorbent for day or night leakage protection. 

These diapers are hypoallergenic, perfume-free, and latex-free. 

You can purchase the Parent's Choice Diapers from size newborn up to size 7, and they come in smaller packages or bulk sizes for even more savings.
Check Pricing and Availability
---
4

Kirkland Signature Supreme Diapers
Are you a Costco member? If not, the Kirkland Signature Supreme Diapers are reason enough to become a member. These diapers come in sizes 1 to 6 and are some of the most affordable diapers on the market that don't leak. Don't forget that part; Kirkland Diapers have some of the best reviews for leakage protection. 
Special Features
Here are some reasons to give these diapers a try. 
For the smaller sizes, the price of each diaper is $0.16, but it does go up to around $0.30 per diaper for the largest size. 

They have a soft, breathable cover that helps keep your baby snug, dry, and comfortable. 

There is a wetness indicator on the front of the diaper that lets you know it's time to change his diaper. 

Kirkland added a soft, stretchy elastic band at the back of the diaper that makes for the perfect fit plus it holds in any poop explosions. 

They're super absorbent and hold plenty of liquids without leaking. The quick draw liner keeps your baby feeling dry all of the time. 
Check Pricing and Availability
---
7 Tips to Save Money on Disposable Diapers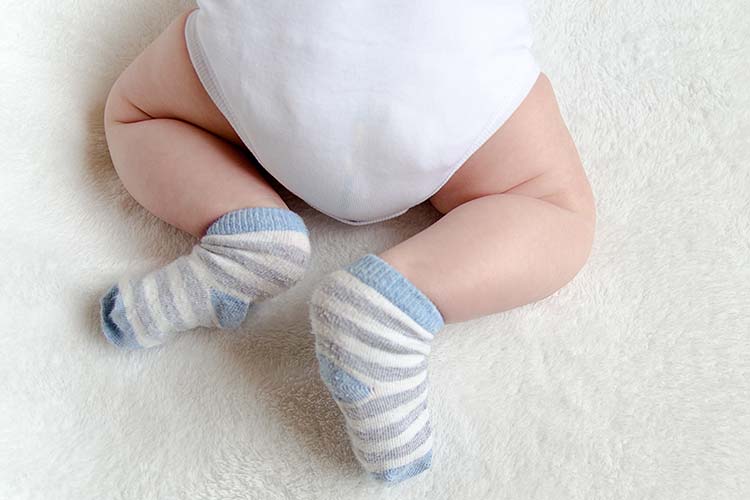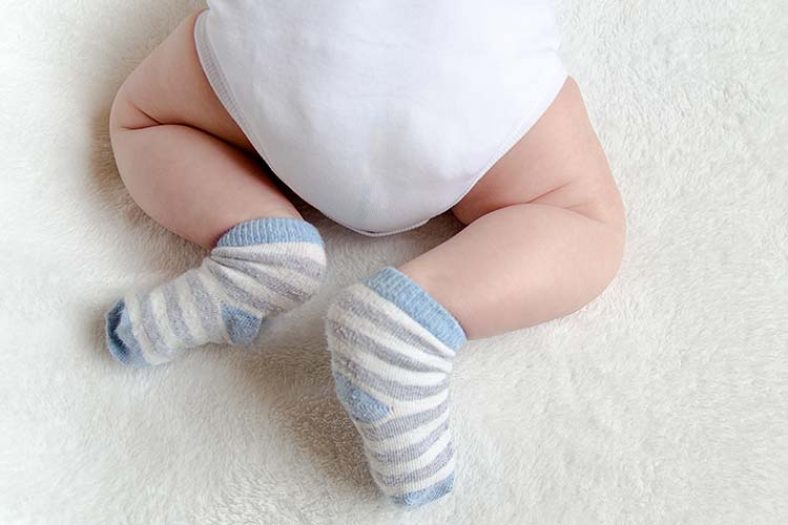 You typically can get the best price per diaper if you purchase bigger packages, but that's not a hard rule. That can be especially true if you look for sale prices or coupons on the bulk sizes. 
Take a look at bulk stores, such as Costco. Their brand of diapers, Kirkland Signature diapers, is one of the most affordable diapers. Depending on the size, you can find diapers for $.18-.20 per diaper. 
If you want eco-friendly diapers, be prepared to pay for them. They are more expensive, in general, even if you have coupons. Some brands can be as much as $.30 per diaper even in bigger packages. 
Try Coupons for Name-Brand Diapers
Couponing takes work, but you can end up with some cheap diapers. So, that's effort well spent! You can sign up for coupons from the diaper brand's website or from the store where you purchase them. Look at coupon websites, and watch websites that help show you how to combine coupons with sales for the best deal. 
Many stores offer insane deals with coupons on diapers. Parents find super-mega deals at Walgreens, CVS, and Kroger (or their similar stores). These stores let you combine multiple coupons with store deals, resulting in diapers that are less than $.10 each. 
You can try asking your friends and family to watch for coupons for the diapers that you like. They might receive coupons for diapers, and they have no plans to use them. However, you can use them, so hand them over! 
Reward accounts won't save you money on your diapers, but you can earn rewards on your purchases. If you can't save money, at least get something back on those diapers! 
Both Huggies and Pampers have free reward programs that let you get points for every purchase you make. They also offer coupons for their members, letting you save even more money. 
The internet gives you plenty of ways to find cheap diapers. You can find several online stores that offer big packages of disposable diapers, and when combined with free shipping, helps you save a good deal of money. 
You might be surprised to know that Amazon is one of WalMart's biggest competitors, and they often match Walmart's prices. You can join their Amazon Mom's membership for additional savings on diapers 
Try a Subscription Service
I'm a huge fan of Amazon and their Subscribe and Save program. This program gives you 15% off of regular deliveries of diapers and other baby items that you need. With Amazon's Subscribe and Save program, you don't have to pay for shipping, AND they appear on your doorstep at the same time each month.
As a busy mom, what could get better than that? You're saving money, and it's delivered to your house, so you never have to worry that you'll run out of diapers. 
We talked about this above; permit yourself to try the store brands rather than name-brand diapers. It might be worth it to purchase these brands if they're cheaper and work just as good as brand name diapers. Look for different national brands, as well! 
If you find a fantastic deal on your favorite disposable diapers, purchase a few extra packages. Stockpiling lets you save time and save money. You aren't paying full price for those diapers, and that's pennies saved. Pennies saved are pennies earned, right? 
Typically, a starting stock-up price is when you can save 30% less than your ideal price point (which doesn't have to be the sticker price for the diapers). So, if you know you can save at least 30%, consider adding a few more packages to your grocery cart.
If you can save 50% or more on the diapers off from your ideal price range, run to the store and stock up. Do it fast!
Let's know the differences between Cloths and disposable diapers.
---
Buying Cheap Diapers
Raising babies doesn't have to cost an arm and a leg. Babies might be expensive, but you can purchase the best cheap diapers and learn how to save money on disposable diapers. Whether one of these affordable diaper brands work or combining several times for saving money on diapers, paying for diapers doesn't have to break the bank.