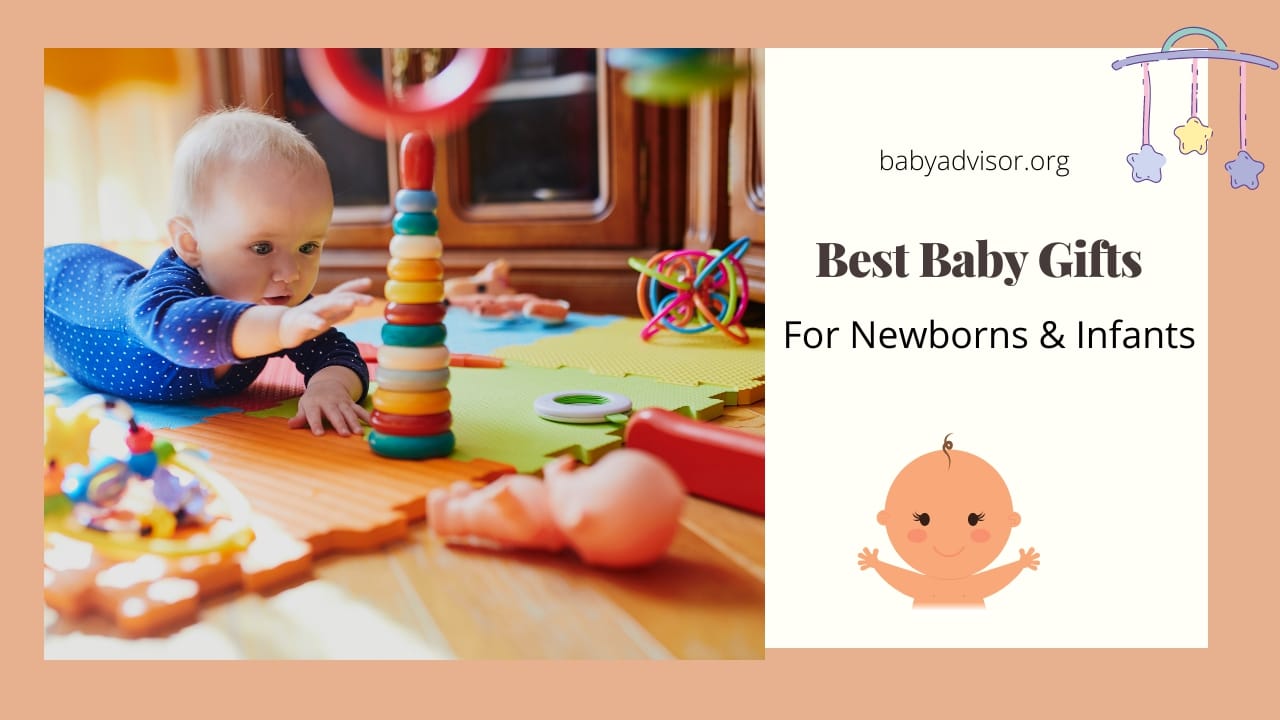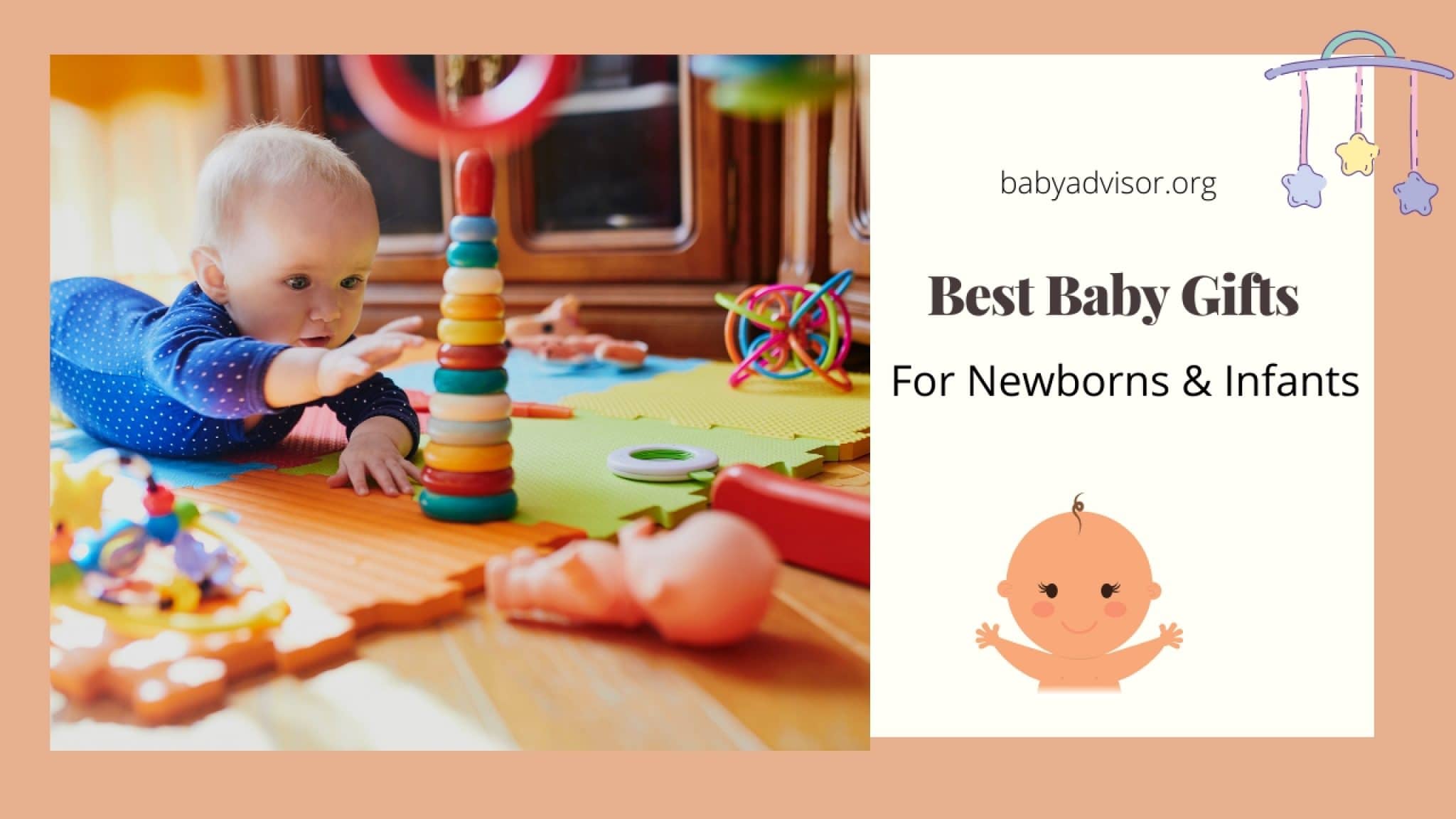 Are you stuck on finding a perfect newborn gift? Or soon heading to a baby shower? We've got you covered! Make a choice from our top picks and adorable baby gifts.
Did it ever come across your mind that even newborns need to relish the world around them? Yes! Your little darling is not all about sleep, feeding and diapers like it seems. They also need some playtime to strengthen their physical and cognitive development. So, getting a toy or two will have a significant impact on your little angel.
You can also join in on the fun to help your baby achieve essential physical milestones. At the end of the day, you'll undoubtedly love the sessions as you see your bundle of joy, learn different skills.
Whether you are a mom, dad, relative or a family friend to a newborn baby/tweens, you certainly don't want to buy a wrong toy for this little one. And that's why you need this article for we've highlighted the best and suitable newborn baby gift that will make you feel proud of yourself after buying. None of the toys is better than the other, they are all excellent and beneficial in various ways. Check out below!
Best Newborn & Infants Baby Gifts
These rocking toys are a perfect gift to usher in a child's development. They are the right size for a newborn's little hands to hold and shake. The package includes two toy maracas with colorful beads and soft, fabric pom-poms. Every time the beads make exciting rattle sounds will start rocking to the beats with no time. And when you see this, you won't help control the tears of happiness rolling down your cheeks because that's a huge milestone. With the help of fisher-price, the baby gains gross motor skills and sensory skills.
---
Let your little one sit on this "sit-me-up floor seat" and allow them to interact with the world around them. It is comfortable, cozy and sturdy to sit on, so you'll have nothing to worry about in terms of safety. The seat comes with a turtle spinner, fun clackers and two linkable toys to keep your sweet baby entertained. If you are wondering about how it will be washed, worry not because the seat pad is removable and cleanup is a breeze using a washing machine.
---
This Winkel rattle is an excellent to sooth your little angel through its pleasing rattle sound. It is visually likeable to kids and brings joy to everyday play. As a newborn award winner toy, you can only imagine all the sweet things in store for your little one to enjoy. The toy is innovatively designed to promote a newborn's two-handed and clutching play. Its plastic loops are safe and perfect for teething babies, so don't worry whenever your adorable little one puts it in the mouth; its BPA-free.
---
Your little one cannot resist this cute banana-shaped toothbrush, which is probably his/her next favorite toy. It gives babies soft gums and teeth massage as it is gentle in nature. Most moms about their kids chocking on every single thing, but with this toy, there is nothing to worry about. The toy was designed with peel handles to prevent chocking, and also give you easy cleanup time. With the help of this banana training brush, your teeny-tiny will develop excellent oral hygiene habits.
---
Every parent wants what's best for their baby, and that means adding fresh vegetables, purees, and fruits to the mealtime mix. With the munchkin fresh food feeder, your cute little angel can enjoy delicious meals without you freaking out. Its simple mesh design also helps babies in the teething stage to sooth their aching gums. All you need to do is put a piece of vegetable or fruit in the mesh bag and seal it for your baby to chew and taste that sweetness. The feeder is colorful, which is quite appealing to babies. Not to mention, it is comfortable to hold for little hands.
---
What's more perfect than this baby wrap carrier? It's a must-have for all parents of today as it makes life a little bit easier since parenthood comes with happiness and exhaustion. If you're a new mom, fret not because the wrap is easy to use. It stretches perfectly well and can fit all regardless of your body size. Actually, it is what you need as a postpartum belt.  If you're a bigger size mom or smaller size mom, it doesn't matter because you can tie the wrap depending on your comfort.  Start enhancing the bond between you and your little one with this gift today!
---
They are original, and everything about them is stunningly terrific. Your baby's feet will remain warm during winter in these comfortable booties. And don't worry about your cute angel slipping off on the floor because the pair has high-quality gripper pattern to provide a firm grip. The booties are designed to last even after washing and wearing countless times; they will serve you well.
---
COCOSAND sunglasses are a perfect gift for a toddler baby, mostly to be used when going out for a walk. So don't expose your little one's sensitive eyes with this 100% UVA & UVB blocking lenses. If your baby is between 0-24 months, you should consider getting one as a gift. Although you might find it challenging to put it on your baby for the first time, you'll be good to go on the second or third time once you lose the band. Last but not least, you'll definitely love its moisture-wicking and adjustable straps, which is suitable for your bundle of joy.
---
Every new mom needs a set of these fantastic baby skin products to welcome the little guy. The baby registries and gift sets are great for baby showers as a sweet way of celebrating the forthcoming arrival of a newborn, and to help new moms for the journey of parenthood.  By selecting Johnson's as a gift, mean choosing to be gentle with the little one as the products are reformulated with simpler, milder formulas, free of sulfates, parabens, and phthalates. The products included in the package are face and hand wipes, lotion, shampoo, baby wash and diaper rash cream. Each of these products in the set is designed for your sweet munchkin's delicate skin and hair.
---
If you are looking for baby toys that come with beautiful music, you'll undoubtedly love Munchkin Mozart Magic Cube, the award-winning and innovatively designed toy. It inspires kids to be creative and interactive as they learn how to create and combine classical music pieces. The cube is pretty simple to use as all is required of the kid is to press a button. Along with it comes French horn, harp, piano, violin and flute instrument sounds to help your little one become a great composer.
---
Pop up Toy by Galt is unique and classic that you might want to get for your little baby. It is a wooden toy, and each of its four sides has a different color to stimulate the baby's interest. The toy is a great gift to encourage hand-eye coordination and color consciousness.  It is ideal for child development as it facilitates learning through play. Additionally, the wooden material is of high quality, to serve you long.
---
Your cute little bunny will undoubtedly love these egg shakers. They are designed with playful textures that are perfect for soft little hands. Also, their bright colors strengthen babies' colour-awareness.  The packaging comes with three cheerful characters (fox, owl, and Hedgehog) that are easy to sit up because of their flat bottom design. The pieces are all safe for your little one as they are phthalate-free and PVC-free.
---
You'll undoubtedly love everything about Comotomo Silicone Baby Teether from its sensible material, intuitive design to its perfect size. This toy is miraculous, especially for crying babies as it gives them and their parents, hours of silent pleasure. The silicone material that built this piece is hygienic and easy to clean, so don't panic when the little guy chews it all day; it is safe and non-toxic. You can also boil to sterilize them for approximately 5 minutes.  Join other moms who find the toy helpful with their teething babies today!
---
Its incredible features will make you want to get one for your lovely baby. The Play Gym comes with all the fun babies need to explore the world around them. It helps little ones through five development stages (producing sounds, feeling things, finding and hiding, and discovering colors).  Accessories like a teether, wooden battling ring, and Montessori ball are removable to help your munchkin through mouthing, grasping, and hand to hand coordination. Not to mention, it is safe and sustainable because all of its accessories are organic and non-toxic.
---
Manhattan Toy Skwish Classic Rattle and Teether entertains baby for hours as you tidy up the room. As a new mom, things can get messy in the house with the little time you have, so this is an ideal gift to catch your baby's attention while you do one or two. And that's not all, playtime with this wooden toy is quite beneficial. It helps in developing your little one's imagination skills, contributes to learning and growth. Hence it will be money well spent as babies love it!
---
Are you tired of losing the pacifier? This adorable pacifier clip can be attached safely to your baby's clothing, blankets, car seat, drool bibs, toys, and strollers.  Its chewable beads help in stimulating the motor, sensory, and visual development of a child. The multiple textured beads also massage the gums of teething babies. It is 100% safe for your little one as it is PVC, Phthalate, BPA, metal, and lead-free. You'll also have an easy time cleaning it.
---
Fat Brain Toys Tobbles Neo does not only look good, but they also offer lots of benefits to your little one. As young minds delight in toppling, stacking, and the exploration of endless imagination, these uniquely designed pieces will give your baby some fantastic enjoyable moment. Babies can stack, topple, wiggle, wobble, spin, tilt, and balance all day long. If you would love to see your cute angel become more creative and innovative, you might want to buy these six pieces.
---
This tiny classic mobile captivates your baby from birth to 12 months and then transforms to a portable night light and music box, so it won't go out of service. With this adorable product, your baby will be able to engage in several activities that will strengthen sight development and eye muscles. You can also introduce its many features one at a time. For instance, you can moderate the level of stimulation, and even activate lights and music, as well as movements.
---
Its mom's favorite pack as it makes mealtime fun and easy. Weaning can sometimes be challenging, but it's made easier with these wide shallow spoons. The comfy chunky handle design of this incredible weaning spoon helps babies build up confidence with self-feeding. It is durable to last long, and your baby's safety is not a cause of concern as the spoon is BPA-free, Latex-free and Phthalate-free. The spoons are also dishwasher safe, so will never regret buying this set for your lovely baby girl or baby boy.
---
Is your little angel three months and above or almost there, this is the most ultimate gift to get for him/her. It is always a bright start that gives excellent playtime. With its brightly colored design, this ball also has up to 30 finger holes to allow even the tiniest hands to grab, and this is why most moms love it. The rain sound of the rattle soothes babies and you can't but notice their attention to the thunder of laughter produced by the rainbow beads. Your baby will always have fun spinning the rattle while gaining fine motor skills.
---