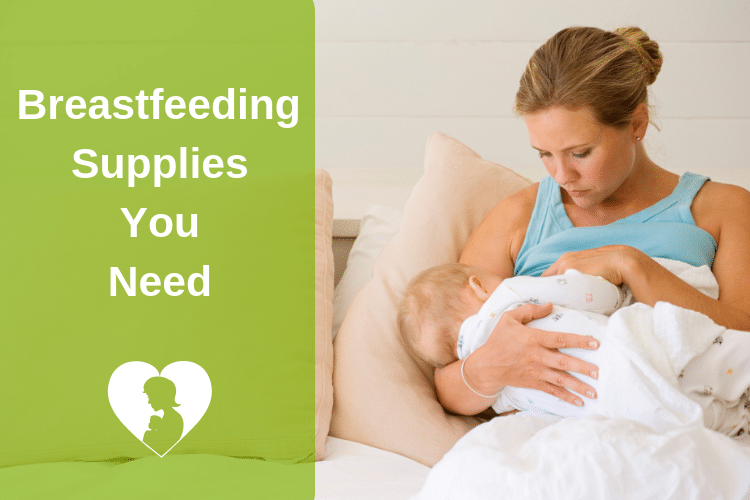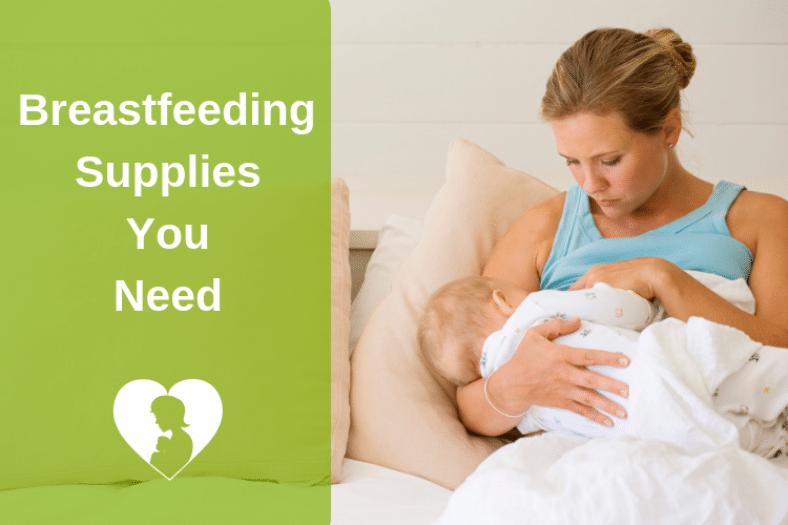 Are you preparing for the upcoming arrival of your new bundle of joy? Before your baby arrives, you need to make sure you are set with all of the necessary breastfeeding supplies. Luckily, you can't forget the most important items – your breasts – since they're attached. Considering the realness of 'mom brain', you might forget them!
We compiled a breastfeeding aid checklist, as well as some specific recommendations for products that we feel,  were helpful for us. Every breastfeeding mother and relationship with their child is different, so what works for us, may not work for you.
Nursing Pads
Trust us, you're going to need nursing pads. Once your milk arrives 2 to 5 days postpartum, your breasts will be engorged with milk as your body starts to regulate your supply. The sound of your baby crying can cause your breasts to leak, moving wrong, or standing a hot shower. Milk everywhere!
Nursing pads stop your shirt from getting soaked. You can pick between reusable and disposable nursing pads. Disposables are thinner and readily available at most stores, like Walmart. They're easier to hide in your bra. Reusable ones save you money and are thicker, so they do absorb well. Most of the reusable nursing pads are wider, so they cover more of your breast.
Silicone Milk Collection Pump
These pumps are newer on the market but they rock our world – seriously. The concept is SO simple, it makes you wonder why you didn't invent it first.
These are silicone pumps that attach to your breast with suction. That's it. Why do you need one? Because for the first few weeks (maybe months) of breastfeeding, your opposite breast will let down as you nurse. That's wasted milk! All you have to do is attach these pumps to your breast, and they collect all of that letdown milk instead of your nursing pad. Then, you can start storing that milk in the freezer. It's an easy way to get a freezer stash!
You may be interested in The Best Nursing Pads.
Daytime Nursing Bras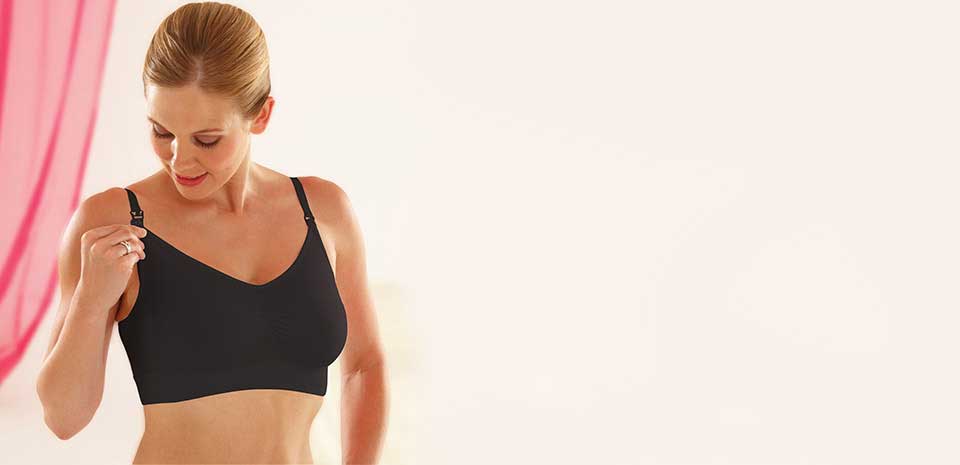 You're going to need at least three nursing bras, even if you dislike wearing bras. Your breasts will feel like two bricks, and you need some serious support! Plus, without bras, there is no way to keep nursing pads in place.
Nighttime Nursing Bras
Regular bras aren't comfortable at night, and you're going to need a bra at night, at least for the first few months until your supply is regulated. Nursing bras are comfortable, providing some support and a way to hold the nursing pad in place.
Check out our guide for the best nursing bras for suggestions!
Nursing Pillow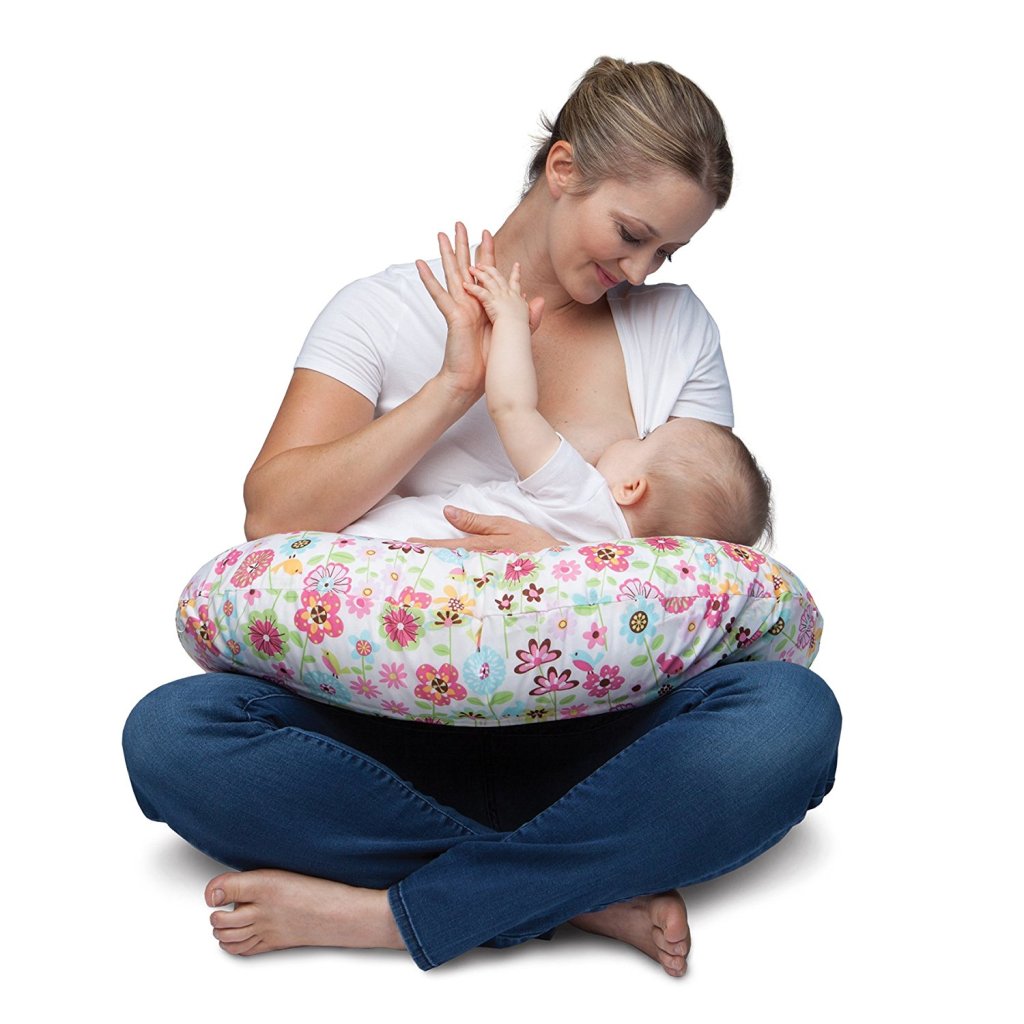 A nursing pillow is totally a must-have item, especially if you had a c-section. You can use the pillow to put up a block near the incision, and it helps to take some of the pressure off of your arms as you hold your baby while nursing. It definitely makes nursing more comfortable.
You can learn more about Our Top Picks Best Nursing Pillow.
Nursing Friendly Shirts or Tanks
While you can use the clothes you have available now, grabbing a few tanks for nursing or tops make the process easier, especially for first time mothers. Stores like Walmart and Target offer options as well as pregnancy stores.
Nursing shirts usually have a discreet way to move fabric aside to nurse, or they're stretchy at the top. Nursing tank tops have a clasp at the top of your breast just like nursing bras.
Burp Cloths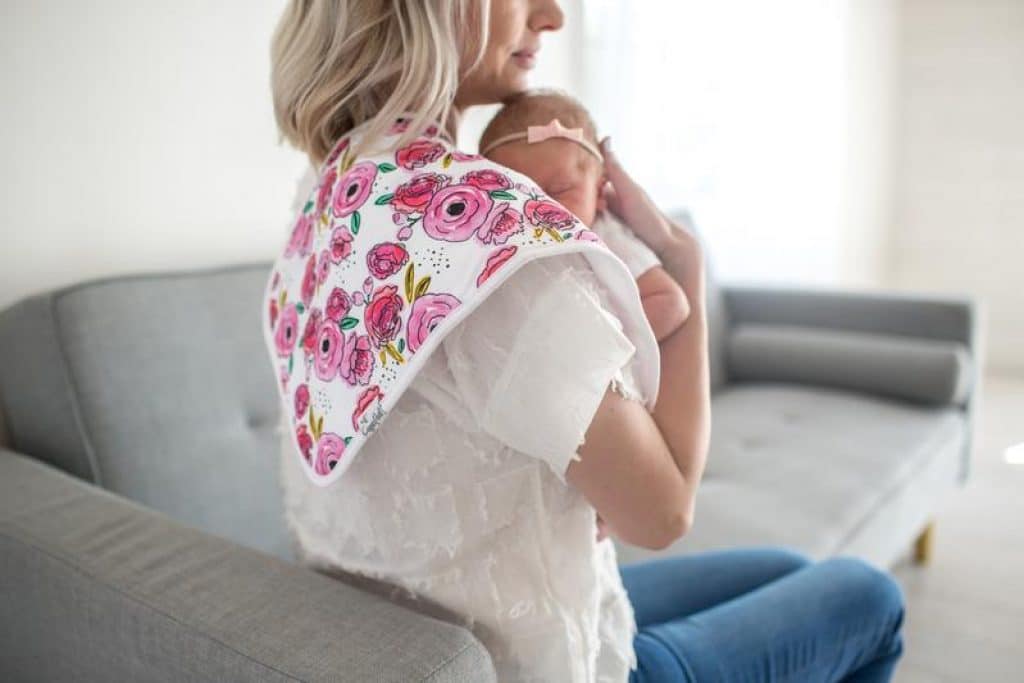 Breastfeeding or not, you're going to need to have some burp cloths. You can use anything that you want whether you want to buy specially made burp cloths. Some of the best are simple, prefold-style cloth diapers – seriously! They're soft and absorbent. Muslin burp cloths are nice as well.
Either way, burp cloths are so important. Otherwise, your clothes are going to get drenched in spit up. Put a burp cloth under your baby and under your best if your baby is a bit sloppy when he nurses. Some babies let milk go everywhere!
You'll want at least 8 to 10 burp cloths, if not more, depending on how often you wash clothes. Expect to use one or two per day.
Learn more about The Best Burp Cloths for your baby.
Nipple Cream or Lanolin Cream
Nipple cream, often called lanolin cream, is an absolute essential for any new nursing mother. At first, your nipples might hurt, and you could experience cracking or even bleeding as you learn how to properly latch your baby onto your breast. A bad latch can cause problems.
You apply the cream to your nipples to help heal and soothe them. Lanolin typically needs to be wiped off before you breastfeed. Other choices are safe for baby to nurse after applied. They can be a lifesaver or a breast saver.
Electric Pump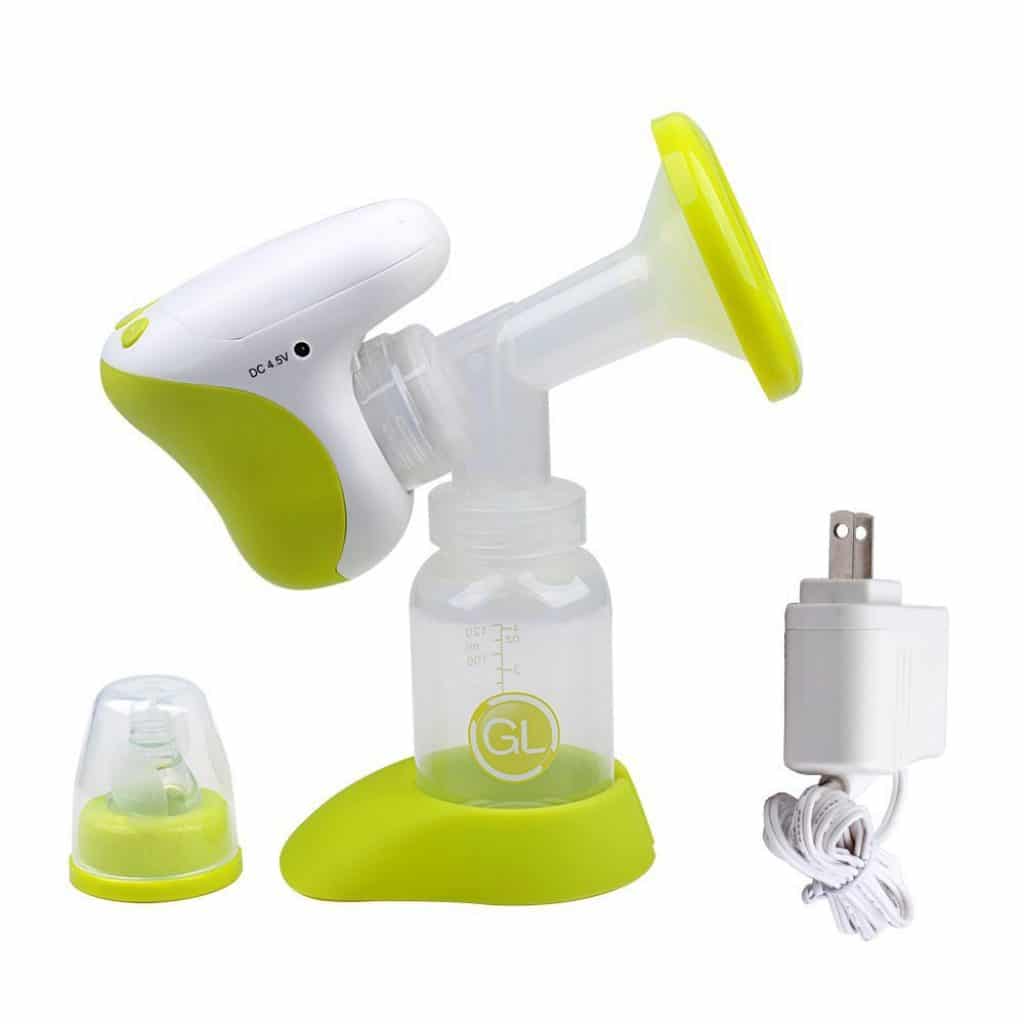 Under the Affordable Care Act, most mothers can receive a free electric pump through their health insurance. This is fantastic for all mothers, working or not. Pumps are pretty essential to have if you want to be able to leave your baby for more than two hours at a time.
Make sure you get in contact with your health insurance company before you have your baby. Most will give you instructions on how to place the order and what options you have for a pump. Some give you several choices, which is awesome!
Hand Pump
We recommended the silicone milk savers above, but we also think that all moms need a simple, manual breast pump to have on hand, even if you have an electric pump! Sometimes, your cords can go bad and you need to pump. Manual hand pumps come in handy. Some mothers find that they actually collect more milk with a hand pump – pretty cool!
Find out more about The Best Breast Pump.
Milk Storage Bags
Unless you're going to just pump as you need, you're going to need milk storage bags. They let you store your breast milk frozen for future use. You can find them at most supermarkets in the baby aisle, so they're easy to find if you run out.
Cooler for Milk Collection
This item is simple, and many electric pumps include a cooler for milk transportation. It's only necessary if you plan to pump and take home with you a few hours later. Working moms are going to want to have a cooler and some ice packs.
Truthfully, any insulated bag will do! It should have pockets or some way for the milk bottles to stay upright. You can find some budget-friendly choices at any store near you!
Bottles and Nipples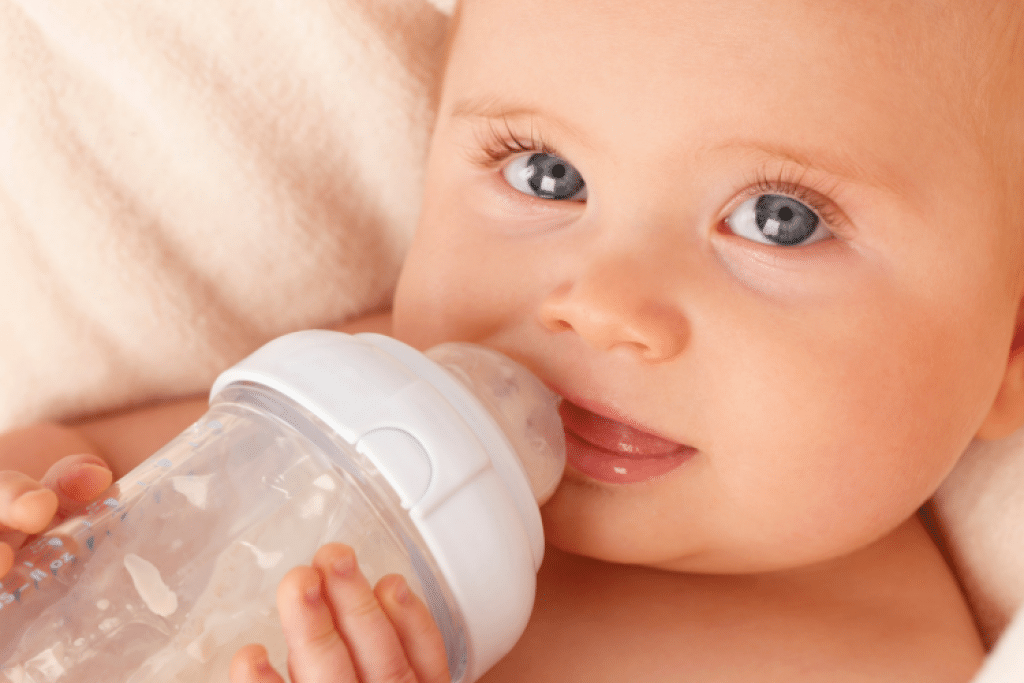 At some time, your baby needs to take a bottle, and breastfed babies are notoriously picky about bottles. It's best to wait for a few weeks before introducing a bottle to solidify your milk supply.
Once you do introduce a bottle, you should look for one that has a wide nipple, resembling a breast. It makes it easier for your baby to latch. Silicone nipples tend to be better received because they're so soft. However, truth be told, you just need to try a few options and see what your baby likes. Your baby might not be picky at all!
You may love to read more about The Best Bottles for Breastfed Babies.
Nursing Cover
Some mothers feel nervous breastfeeding in public without a cover. That's okay! Do what feels comfortable for you. If you think you'll feel better using a cover, there are a few styles that you might like. The most popular style is a new design that also works as a car seat cover, or you can use the classic style of covers.
Lactation Support
The one thing that will make or break your breastfeeding experience is the amount of support you have. Before you give birth, make sure that you get in contact with a lactation consultant. Find out which of your friends have breastfed and seek their advice.
After you give birth, speak to the lactation consultant at the hospital, and don't be afraid to ask for one to come to your house. Your local WIC office can help you find support.
Make sure your spouse is on board. Spousal support is one of the key factors – seriously – for your success. All of the support is worth its weight in gold.
These following items are not must have supplies for breastfeeding. But, these supplies are always useful.
Gel Packs
Gel packs aren't a necessity, but man, they feel WONDERFUL on engorged, sore breasts. Engorged breasts can be warm and sore. Gel packs make them feel so much better. There are a few choices on the market, but the most popular ones are:
Breastfeeding Books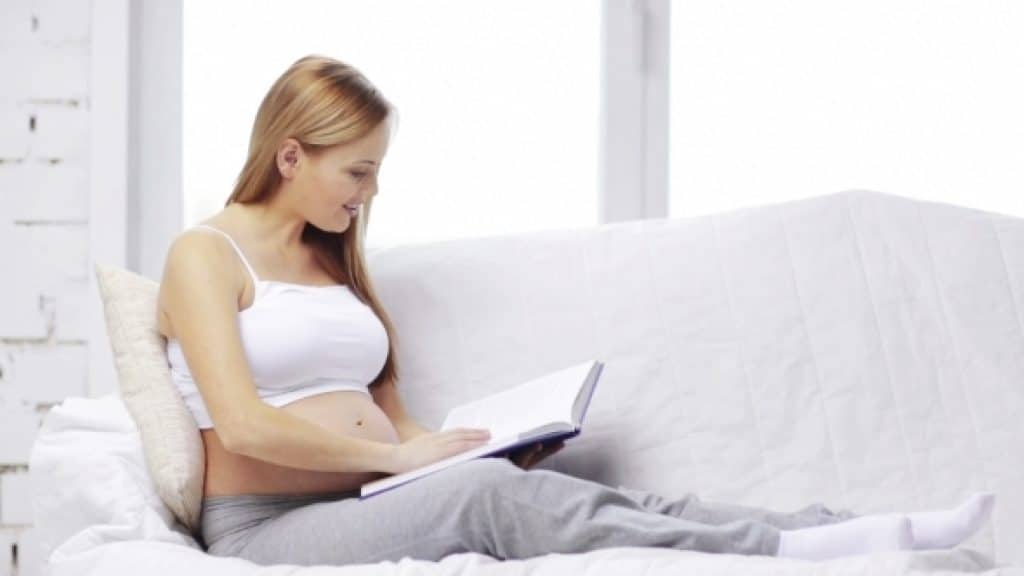 Education is power, and having breastfeeding books on hand will help you get answers fast. There are so many great books on the market. You can also check out some from your local library.
We highly suggest that you purchase and read at least one breastfeeding book before you give birth. You need some idea about what to expect before you dive into nursing! Ask your local lactation consultant for recommendations, or she might have some books to loan.
Steam Sanitizing Bags
For pumping mothers, steam sanitizing bags are the bomb, seriously! They disinfect most breast pump accessories, bottles, nipples, pacifiers, and cups. Steam cleaning will eliminate 99% of common bacteria and germs. All you have to do is add water to the bags and microwave.
Our favorite brand is the Medela Quick Micro-Steam Bags. Each bag can be used up to 20 times. We know that moms need to save time, and this is one of those little items that don't cost a lot and save you time. We think it's worth it!
Extra Flanges, Tubes, and Membranes
It's always wise to have extra flanges, tubing, and membranes if you pump often. That way, you don't have to scramble if the puppy chews up the tubing – don't ask us how we know that! Old membranes can cause lack of suction. Keep a few of each on hand based on the brand that you are using.
Pumping Bra
While this is far from a necessity, it's another item that makes your life easier if you're a working mom or exclusively pumping mom. A pumping bra holds the breast pump flanges in place against your nipples, allowing you to be hands-free. Need to do your makeup while pumping? Your pumping bra has you. Need to finish that slideshow to send to your boss? You can do it! You really only need one, maybe two, at most.
Check out our picks for the best pumping bras here.
Nipple Shield
The last item on our list is something you may never need to buy. We wanted to put it on the list to let you know it's a possibility.
Sometimes, nursing can be really difficult, and a nipple shield helps to protect bleeding, cracked nipples from receiving any more damage. If you're going to use nipple shields, talk to an LC about how to find the right size. Just like flanges, a nipple shield needs to be the right size to be effective and comfortable.
Read our complete review: 6 Things That Will Help You with Successful Breastfeeding.
---
Make Your Breastfeeding Supplies List
Now is the time to make your list of breastfeeding essentials you want to get before the baby arrives. You might want to be fully prepared, or you might be an experienced mother, just looking for a few new items to try. Either way, these supplies will help encourage a great start to breastfeeding!
Do you have a favorite breastfeeding necessities that helps you? Share it in the comments.