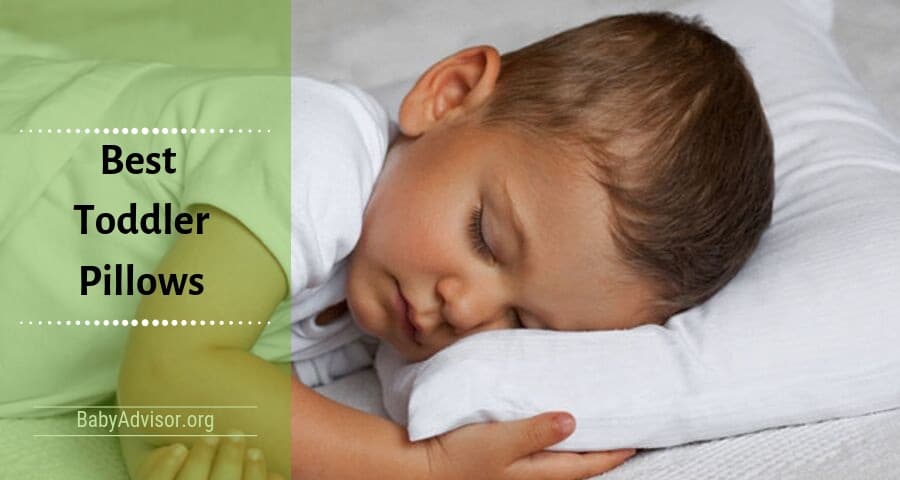 Are you thinking about giving your child a toddler pillow? When your child reaches toddlerhood, they'll find almost every reason not to go to sleep. Giving your child one of the best toddler pillows adds extra comfort, and that might encourage your child to want to sleep in his bed.
I know; it feels like a long shot. Will a pillow really make a difference? 
The answer is – you don't know; it might! I know if I have a new pillow or a new blanket, it makes me want to snuggle down in my bed with a good book until I'm ready to fall asleep. Having the right toddler pillow makes a big difference in comfort levels, and it should help cut down on the time it takes for your child to fall asleep. 
Picking a toddler pillow isn't just as easy as picking the cheapest one off of the shelf. Safety is a factor when you choose the best toddler pillow, and there are so many options out there! 
So, here is what you need to know before you begin your search. 
---
What is a Toddler Pillow?
A toddler pillow is a pillow made for – you guessed it – toddlers. It's the first stage in transitioning your child from a crib to a real bed. Regular pillows are too large for a toddler, so toddler pillows are meant to be small and supportive. 
Buying a toddler pillow is an essential part of transitioning your child to sleep like a big kid. Most pediatricians recommend toddler pillows for chronic ear infections, colds, and allergies. 
---
When Can My Toddler Use a Pillow?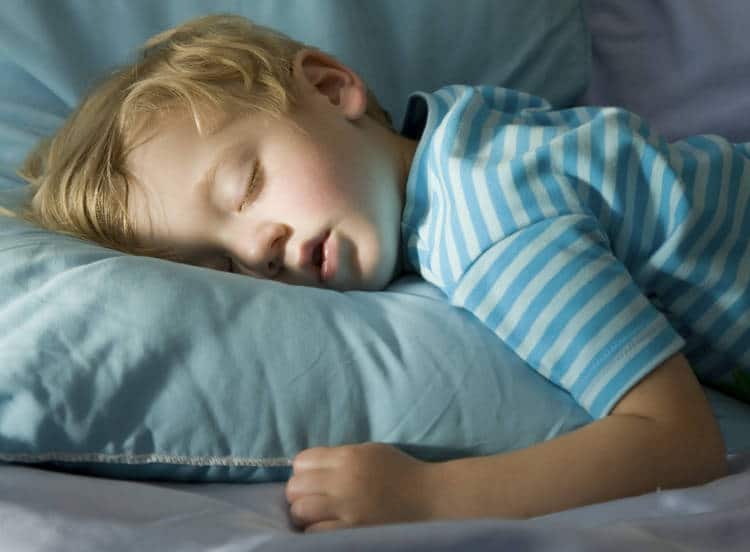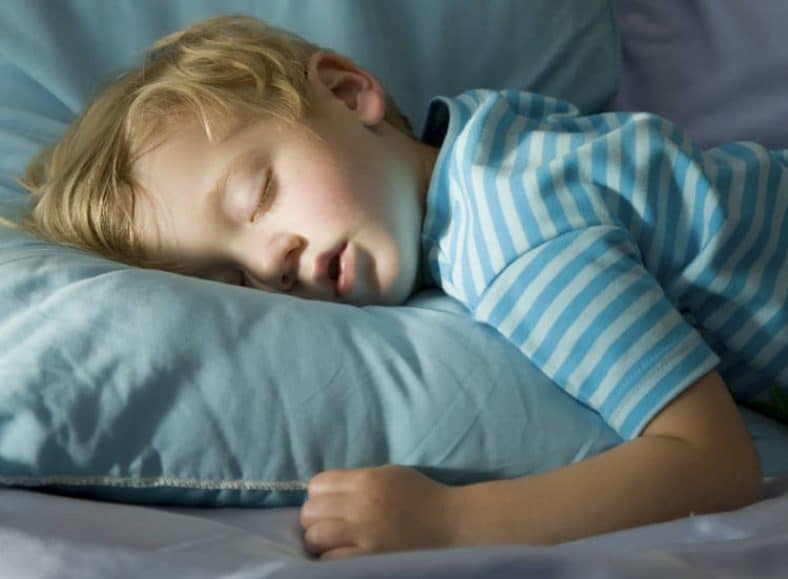 The most important thing to consider when you purchase a pillow is whether or not your child can use a toddler pillow. Introducing a pillow too early can be dangerous. 
Most parents decide to introduce a pillow between 18 to 24 months or whenever they make the transition from crib to a toddler bed. Other parents wait even longer than this to introduce one. Some kids don't need a pillow for years, but the decision is up to you and your child's sleeping habits.
Introducing a pillow is very much like giving your child blankets at night or when they start to sleep on their bellies for the first time. There is no hard-fast rule that works for all children except don't give a toddler pillow to a child younger than a year old. 
---
How Do I Know My Toddler is Ready?
Here are some signs that your toddler is ready to sleep with a pillow
Your child cannot sleep without his head propped up.

He seems uncomfortable and restless at night. 

You find your child using a blanket or a stuffed animal as a pillow. 

Your child uses a pillow when in your bed or on the couch. 
---
Does My Child Need a Toddler Pillow?
At some point, your child is going to want a pillow. Can you imagine sleeping without a pillow? It doesn't sound too comfortable.
However, you can't just give your toddler any pillow because regular pillows that you find at the store are designed with adult proportions in mind. They won't support the neck and head of a toddler in the correct way, which could lead to muscle strain. Muscle strain can lead to poor posture.
So, using a toddler pillow supports your child's developing body. Remember that good sleep is necessary for your child's growing mind and body, so you want to make sure your child is comfortable and safe. If your toddler is having issues sleeping at night, introducing a toddler pillow could be just what he needs to get a good night of sleep. 
---
A Quick Overview of the Best Toddler Pillows
---
How to Pick The Best Toddler Pillows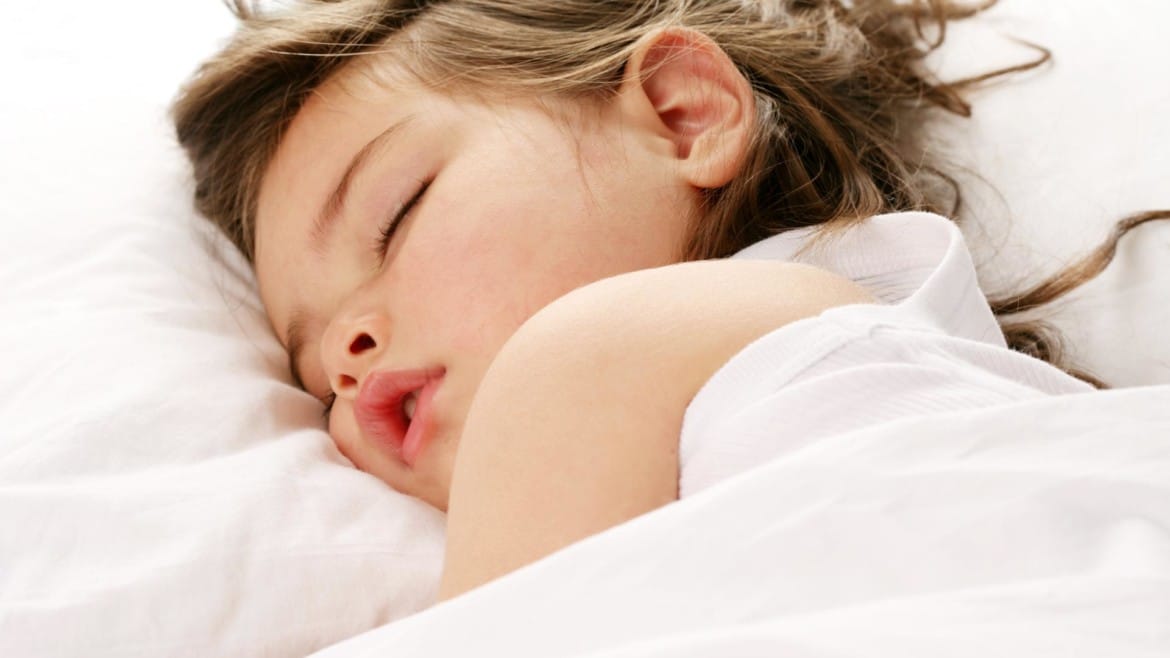 Some people put little consideration into the pillow that they purchase, even for themselves as an adult. Pillows deserve a bit more care when you make a choice. The wrong pillow can lead to neck, shoulder, and back pain, so the same consideration should be given when you pick the best toddler pillow for your child.
Allergies – Hypoallergenic
Is your child allergic to any type of material, such as wool or polyester? If so, then you must avoid those materials when you buy a pillow. 
Is your child sensitive to things or different fabrics? If so, your child needs a hypoallergenic pillow which is designed to reduce irritations and allergic reactions. 
The pillow fill determines the way that a pillow feels, so it's important to know what fills the pillow you purchase. It should be easy to clean because toddlers are notorious for being little dirt devils. You also don't want a pillow that makes noises when you shift your head. Silence is gold when it comes to toddler sleep. 
Everyone has a preference for the firmness of their pillows, just like everyone has different preferences for their mattresses. If the pillow doesn't regain its shape when pressed down within seconds later, then it's too soft for your toddle. Soft pillows do pose a suffocation risk for toddlers. 
At the same time, you don't want a pillow that is too firm. If it doesn't move when you apply pressure, then it's too firm. What you need to find is a good balance between both firm and soft. 
As a mother myself, I can tell that you will need to wash your toddler's pillow. You want a pillow that you can toss into the washing machine without worry. Messes are going to happen; it's inevitable. You want a pillow that can easily be washed so that it lasts for a while. 
I think toddlers like their pillows to be soft, just like we want ours to be soft and comfortable as well. Thread count is important when determining softness and comfort. Toddlers like soft, fluffy textures. Pillows with higher thread counts will have a silkier material rather than a scratchy, irritating material. 
---
The 7 Best Toddler Pillows
1

KeaBabies Hypoallergenic Toddler Pillow with a Pillowcase
If your baby has sensitivities to different things, then you need a hypoallergenic pillow. Kids will spend a lot of time on their pillow, and you don't want your child to end up with a stuffy nose. The KeaBabies Hypoallergenic Toddler Pillow is an excellent pick if you can't find a pillow to stop your child's allergic reactions. 
Features
Here are why parents love the KeaBabies Toddler Pillow:
All of the materials used in this pillow are 100% hypoallergenic and soft. 

It's designed for children between the ages of 2-5 years old. 

The pillow helps to provide ample spinal support and healthy growth while your child sleeps. 

KeaBabies includes a pillowcase with each pillow, which adds another layer of hypoallergenic protection and reduces odors. 
Check Pricing and Availability
PROS:
100% Hypoallergenic
Includes a Pillowcase
Machine Washable
One-Year Money-Back Guarantee
CONS:
Not Organic
Only One Size Available
---
2

My Little North Star 100% Organic Toddler Pillow
If you prefer to purchase organic baby items for your child, the My Little North Star Organic Toddler Pillow is the way to go. While it might be a bit smaller than the average pillow, it's still designed for children between the ages of 2-5 years old. It's the perfect size for comfort and support for little ones. 
Features
Of course, there are other reasons to purchase the My Little North Star Organic Toddler Pillow. Here are a few of them. 
Chiropractors approved the pillow, so you can be sure it provides the proper sleep angles for your child. 

This pillow has a 100% percent organic cotton shell and a hypoallergenic cluster fiber filling. That's the perfect combination for a chemical-free pillow, especially since My Little North Star doesn't allow any chemicals in their pillow. 

The entire pillow is machine washable, so you don't have to use a pillowcase unless you want to use one. 

It's one of the more affordable pillows on the list, but that doesn't mean it's not top quality. 
Check Pricing and Availability
PROS:
Hypoallergenic Filling
Machine Washable
100% Organic
Long-Lasting & Durable
Made in the USA
CONS:
Only One Size Available
Might Be Too Flat For Your Baby
---
3

Dreamtown Kids Toddler Pillow
If your child prefers a flat pillow, it can be hard to find a comfortable one for your toddler. There are some great flat pillows for toddlers, and one of them is the Dreamtown Kids Toddler Pillow. Dreamtown designed their pillow with the best fill to keep your toddler supported yet comfortable. Flat pillows can compromise support but not with the Dreamtown Kids Toddler Pillow. 
Features
A few other excellent features of the Dreamtown Toddler Pillow include:
All of the elements of the pillow are non-toxic and woven with 100 percent cotton or poly blend materials.

The pillow is excellent for resisting mold, mildew, and mites. 

It's 100% hypoallergenic, and its recommended by chiropractors. Your child won't get any kinks in his neck while sleeping. 

Dreamtown includes a pillowcase, but you don't have to use the pillowcase unless you want. 

It uses a poly/cotton blend that is affordable, comfortable, and can be machine washed. You don't have to worry about the pillow shrink in the washer either. 
Check Pricing and Availability
PROS:
Made in the USA
Machine Washable
Includes a Pillowcase
Hypoallergenic
CONS:
Scratchy Material
One Size
---
4

Snuggle-Pedic Toddler Pillow
Everyone loves a nice memory foam pillow, and your toddler is no exception. There aren't too many memory foam toddler pillows on the market, but if your child seems to dislike other ones, then these might a right solution. 
Using memory foam helps to reduce how often your child wakes up at night. Adults wake up and adjust their pillows without realizing, quickly going back to sleep. For toddlers, that's not such an easy task. 
Features
Other reasons that your toddler might love the Snuggle-Pedic include:
Inside of the pillow is full of light, shredded memory foam for a pillow that isn't too firm or too soft. 

The pillow uses a micro-vented bamboo cover for maximum breathability and circulation throughout the night. 

It comes with a 90-day sleep trial and a 20-year warranty, which is very impressive. 

Snuggle-Pedic pillows are made in the USA! 
Check Pricing and Availability
PROS:
Never Goes Flat
Hypoallergenic
Machine Washable
Adjust to all Kids
CONS:
One Size Available
Might Be Too Hard
---
5

Zack & Ali Toddler Pillow
Are you looking for an organic cotton toddler pillow that your child will love? Hundreds of parents rave about how soft this pillow is and all of the fun pillowcase covers. Zack & Ali uses a 100% certified organic cotton shell that is soft and squishy with a hypoallergenic filling that feels like down without any feathers. No chemicals of any kind are used in the making of this pillow. 
Features
Here are some details about the Zack & Ali Toddler Pillow. 
The fabric is cream rather than the standard white, so it's not bleached. It also hides stains just a bit better than bright white. 

The filling is hypoallergenic poly micro gel fiber which is sturdy and won't go flat quickly. 

This particular pillow filling adds just the right amount of neck support. 

Their pillows are made in the USA by their family-owned company. That means you're supporting a small business, and their attention to detail is excellent.

You won't find any pesticides, herbicides, fungicides, GMOs, or flame retardants in these pillows.

Zack & Ali offers a 100% satisfaction guarantee. 
Check Pricing and Availability
PROS:
100% Organic Cotton
Hypoallergenic
Doesn't Go Flat Fast
No Chemicals Used
CONS:
Smaller Than Advertised
Doesn't Come with a Pillowcase
Expensive
---
6

Zack & Ali Toddler Pillow
A Little Pillow Company's Toddler Pillow fills many of the wants that you might have. We love that it's made in the USA, and it's hypoallergenic. Measuring 13 inches x 18 inches, it's a bit larger than the other pillows on the list, but not too big. It's a great size for your child to snuggle up with during the night or take with you traveling. 
Features
Here are some other reasons to give A Little Pillow Company a try.
A Little Pillow Company is a small-scale pillow company that is owned and operated by a family. 

The pillow is covered with premium hypoallergenic cluster fibers and filled with 100% cotton. This combination of materials provides body support with an overall soft structure. 

It's completely machine washable, so you don't have to use a pillowcase unless you want to do so. 

Parents can pick from several fun fabric patterns if you want to wash the pillow rather than using a pillowcase. 

No flame retardants, anti-microbials, or other chemicals are used on the pillow. 

The entire pillow is double-stitched for durability.

The shell features a 200 thread count that is soft on the skin and won't cause irritation or rashes. 
Check Pricing and Availability
PROS:
Hypoallergenic
Machine Washable
Soft and Comfortable
No Toxic Chemicals
Made in the USA
CONS:
Goes Flat Faster
More Pricey Than Other Brands
---
7

Zack & Ali Toddler Pillow
If you want another choice for an organic toddler pillow, the Little One's Pillow has a 100% certified organic cotton shell with a unique hypoallergenic poly cluster fiber filling. All of the pillows from Little One's Pillow are hand-crafted in the USA by a company with over 50 years of experience in making pillows. 
Features
Here are some other details that you should know about these pillows. 
The pillows are completely chemical-free, and GOTS certified. They're filled with a proprietary hypoallergenic polyester fiber that washes well and won't get lumpy. 

It has a 200 thread count that keeps the pillow soft and won't irritate your child's skin. 

Pediatricians and chiropractors designed the pillows, and they made sure that it's comfortable and supportive for your toddler. All of the pillows are tested to ensure they provide the right amount of support for your toddler's neck, head, and spine. 

You can purchase a highly rated pillowcase separately. The pillow is washable, but many prefer pillowcases. 
Check Pricing and Availability
PROS:
Made in the USA
Chemical Free
GOTS Certified
Pediatrician Designed
100% Organic Certified Cotton
CONS:
Pricey
Might Become Lumpy Over Time
Check out our top picks of best nursing and pregnancy pillow!
---
Common FAQs About Toddler Pillows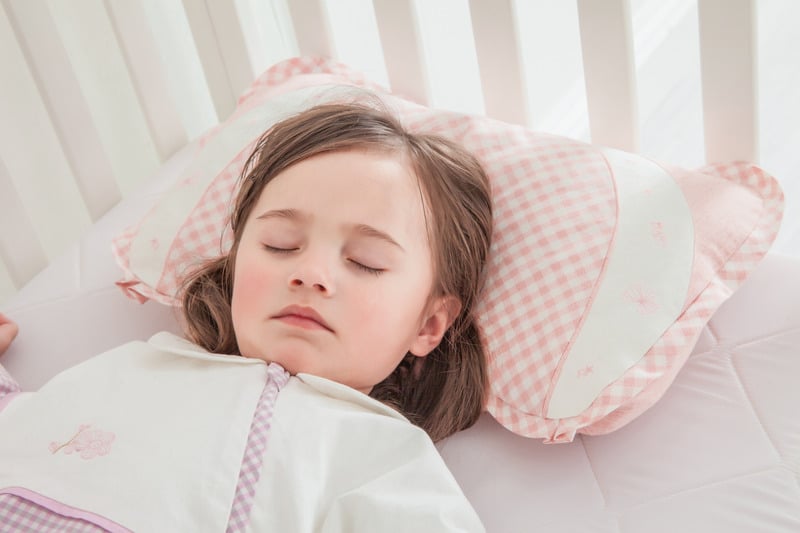 Does the Pillow Need a Pillowcase?
It's going to depend on the pillow that you purchase. Many toddler pillows are machine washable, so you don't need a pillowcase. Now, a lot of parents prefer to have pillowcases so that they match the sheets on their child's bed. 
Having a pillowcase is an excellent choice, but make sure you pick a pillowcase designed for a toddler pillow. All of the extra fabric on an adult pillowcase would become a suffocation hazard. 
Keep these things in mind, as well
Pillowcases do dry faster than pillows, which makes cleanup after messes easier.

Having an extra layer over the pillow prevents long-lasting odors from developing.

Pillowcases make a pillow even more comfortable.

Most of the time, a pillowcase will catch or contain a mess, so your entire pillow doesn't have to be out of commission when a mess happens. 
---
When Should I Replace a Toddler Pillow?
Toddler pillows, just like adult pillows, aren't meant to last forever. Pillows are a tool used to enhance comfortable sleep each night. Since your child is going to use that pillow for 10+ hours each night, pillows endure a lot of abuse. 
Here are some signs that it's time to replace your toddler's pillow. 
The inside filling clumps together.

You have to fluff it often to make it comfortable. 

If you fold it in half, it still doesn't return to its standard shape. 
---
What Are The Dangers Associated with Toddler Pillows?
We don't introduce pillows to babies because there are dangerous risks involved. A pillow seems harmless to adults, but it can be risky for toddlers. That's why parents need to pay attention and educate themselves on the risks. That gives parents the chance to figure out a solution or avoid them entirely. 
If your child fits the requirements to move up to a toddler pillow, keep these situations in mind to avoid.
1

An Extra-Soft Pillow is a No-No
You might like to sink into an extra-soft pillow, but they pose a suffocation risk for toddlers. You want one that is between too soft and too firm.
2

Don't Pick a Pillow That is Too Big
Adult pillows are too big for your toddler because they're meant for young children. Using a pillow that is too big for your child also poses a suffocation risk. Also, pillows that aren't the risk size can increase neck or back strain. 
3

There Should Be No Loose Fabric
You don't want extra fabric on the pillowcases hanging out around the pillow. They're a safety hazard, and it's always best to pick lightweight materials over heavier ones. 
4

The Fillers Should be Safe
Another factor to consider is if the pillow is made with cheap or loose filling. If so, it can become a choking hazard. You don't want pieces of foam, pellets, or grains to come out of the pillow and lead to problems. Polyester or natural filling is the best way to avoid this issue. 
---
If you are also looking for the best toddler shoes, our mom's guide can help you to find one!
Our Final Thoughts on the Best Toddler Pillows
Find a pillow that you feel is safe and comfortable for your child. Getting one of the best toddler pillows is a great way to help with any sleeping problems. You might be amazed to see how much of a difference getting a pillow can really make. 
Thankfully, with so many toddler pillows on the market, all you need to do is your research, and you'll find one that fulfills your needs and the needs of your toddler. The right one is safe, supportive, and comfortable for your toddler.