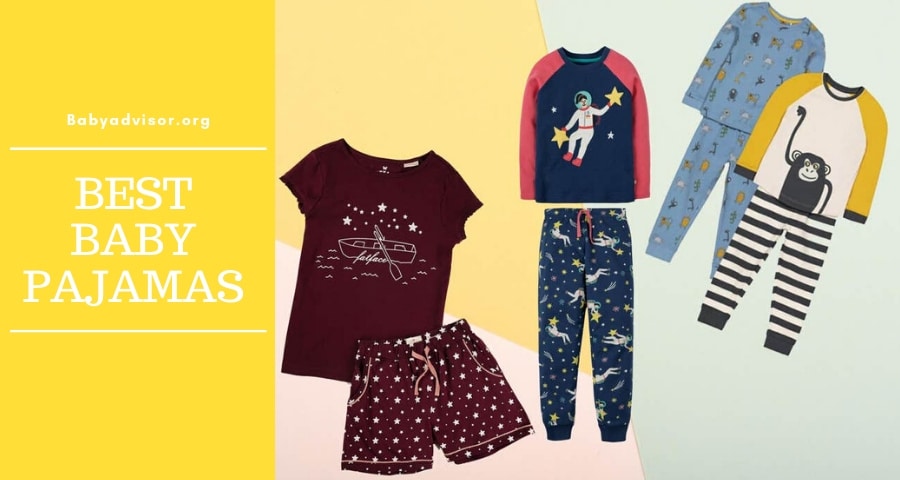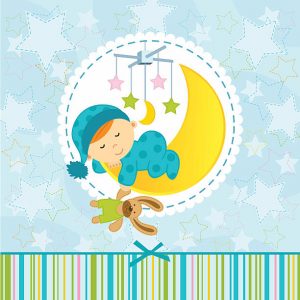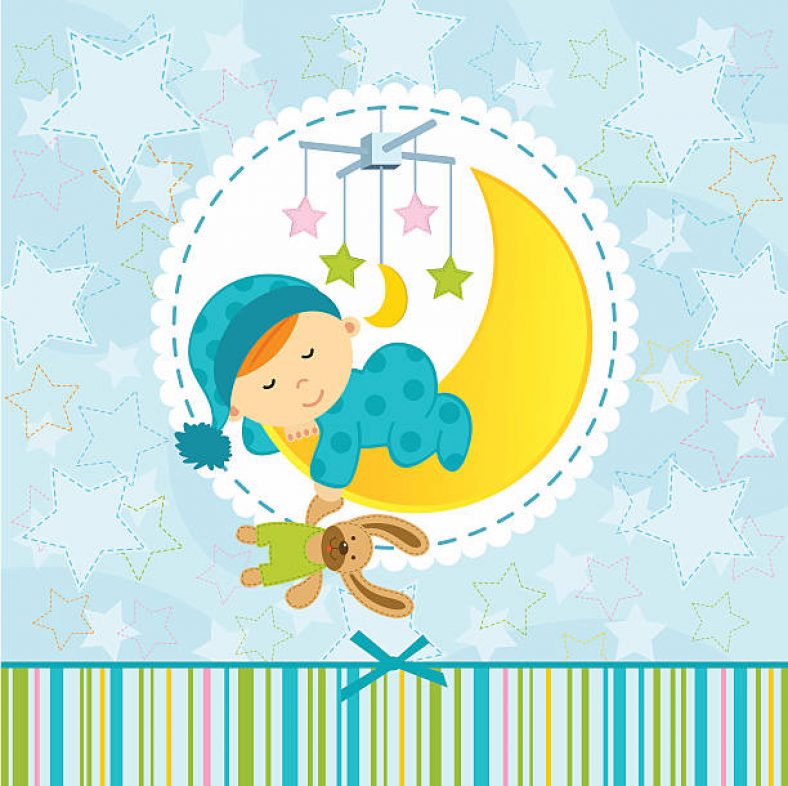 Are you looking for the best baby pajamas for your baby? Pajamas should be more than sleepwear; they should be comfortable for your baby. Sometimes, they might spend the day in the pajamas or go to grandma's house in his pajamas. 
All baby pajamas are different. You can find them in different fabrics and designs. So, let's take a look at how to pick the best ones for your baby. 
---
Are Baby Pajamas Necessary?
When you have a newborn or infant, most parents pick all-in-one pajamas for bedtime. It helps keep your baby warm because even their toes are covered. Babies tend to have cold extremities, so keeping their feet covered is ideal. 
Many babies don't sleep in pajamas until they're four to six months old. Newborn babies require frequent diaper changes, even in the middle of the night. So, a gown with a pair of socks makes all of those diaper changes easier.
Another option for little babies is a wearable sleeping blanket. You can wear it over pajamas when it's cold outside. Remember, it's not safe to have loose blankets in a crib with your baby. 
When your child gets closer to the toddler age, you might opt for two-piece pajamas. That makes changing their diapers easier because toddlers are like little alligators when they need to be changed. 
---
Flame Resistant - Yes or No?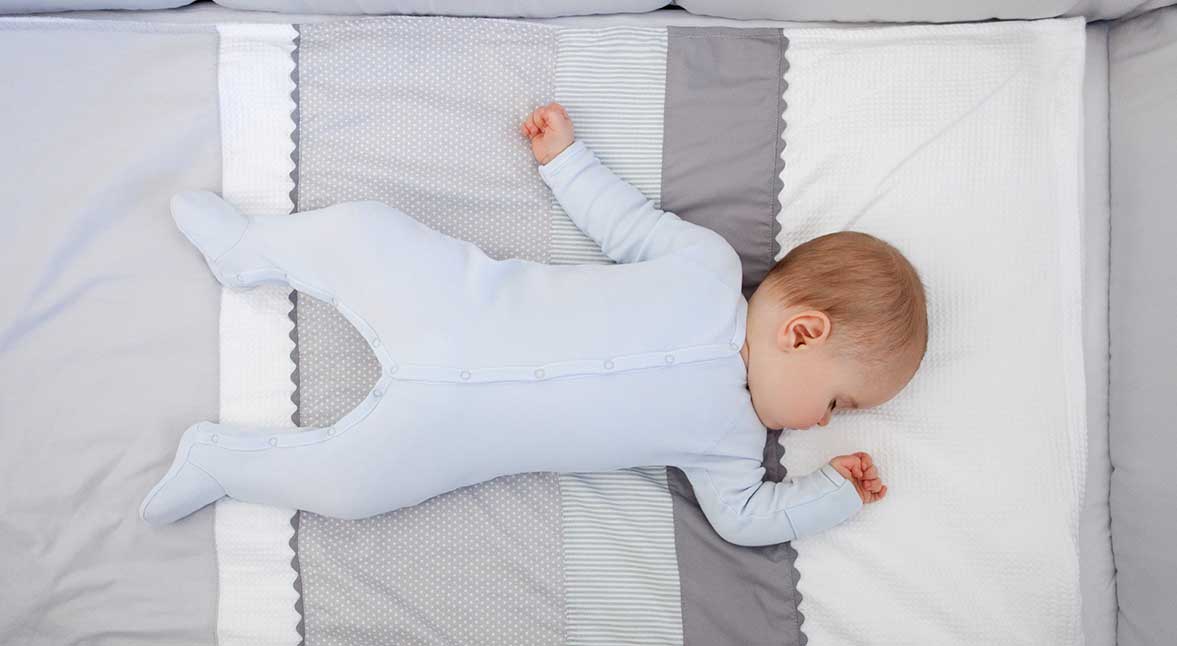 Flame retardant is a controversial topic for some parents. Many pajamas are coated with flame retardants, and it's considered to be the safest choice. There are two types of fire-safe clothing – snug ft and flame-resistant. All sleepwear for older kids is one or the other. 
A majority of severe burns take place when kids are wearing pajamas around candles, furnaces, fireplaces, and cigarettes. That's why CPSC requires all sleepwear to meet flammability requirements for children between the ages of 9 months old and 14 years old. Sleepwear for babies under the age of 9 months old does not need to meet this requirement because infants under this age are not yet mobile. 
So, here are two different choices.
Snug-fitting pajamas have ribbed cuffs, and it won't be loose on their bodies in any place. If you've ever wondered why jammies are so tight and it can be hard to put your baby's hand through them, this is why. Most will have a tag on them that states:
"For child's safety, garment should fit snugly. This garment is not flame resistant. Loose-fitting garment is more likely to catch fire." 
So, if you want pajamas that are not treated with flame-resistant chemicals, snug-fitting is your best choice. 
This type of pajamas is coated in flame-retardant chemicals. These can either resist a flame or not catch fire at all. There is no way to tell what flame retardants are used on the clothing items unless you email the company and ask. 
However, there is controversy around the chemicals used for this. Some of the chemicals have been linked to increased hyperactivity and lowered IQ levels in children. 
Fabric That is Inherently Flame Resistant
Some fabrics are made with polyester (fleece) or wool, and these are inherently flame resistant. The polyester development process bonds molecules together, giving it flame resistance. That means it doesn't need to be treated after the manufacturing process.
Wool is naturally flame resistant. So, if you purchase wool pajamas, they are free of all fire retardant chemicals. However, these pajamas are expensive.
---
How to Pick the Best Baby Pajamas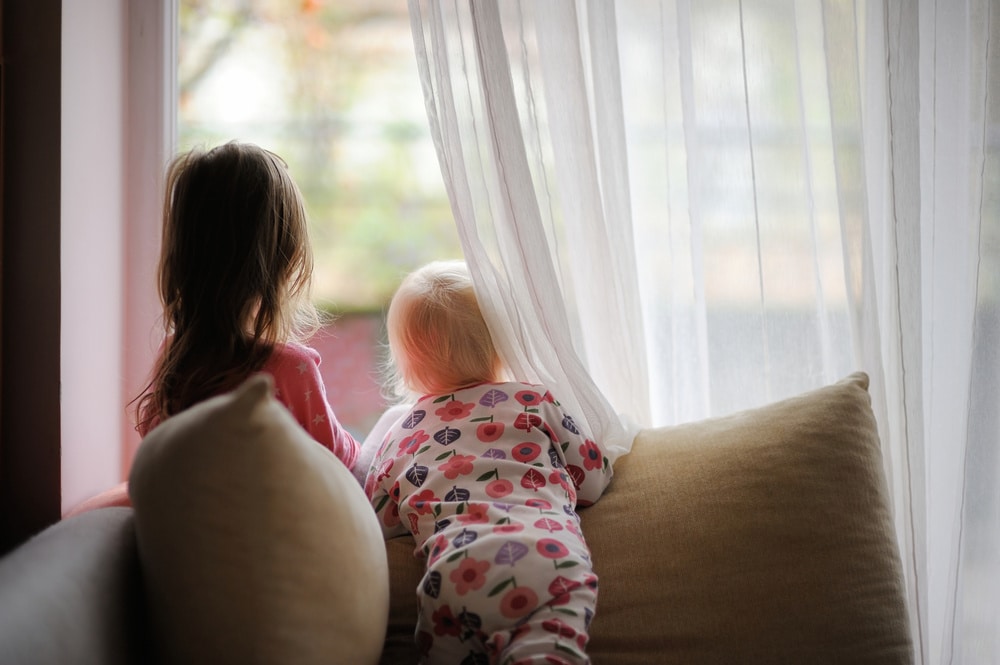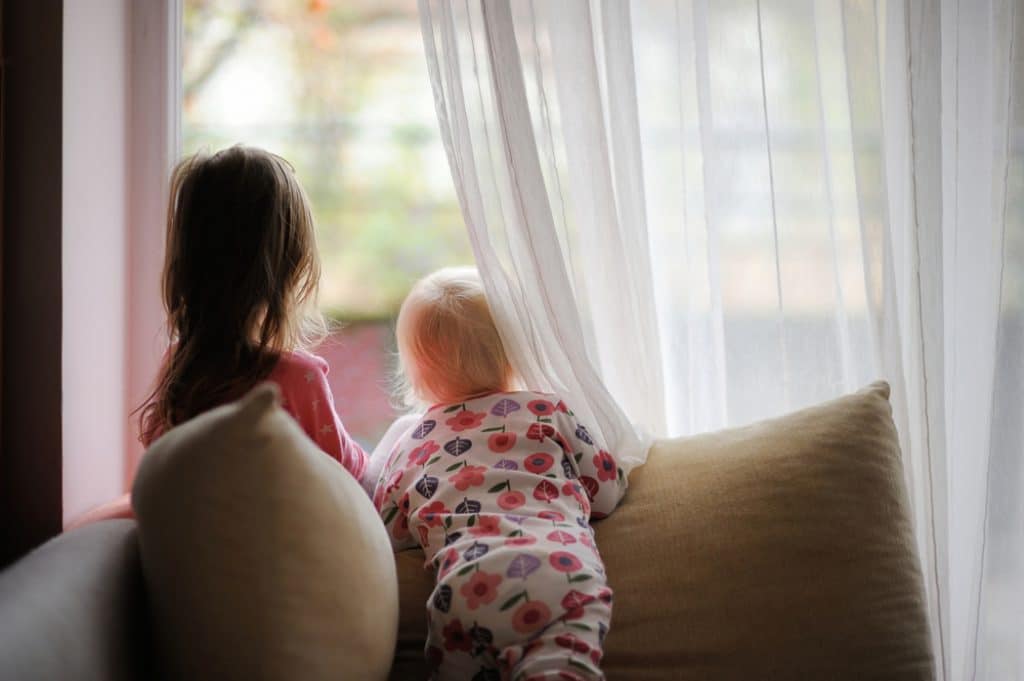 You can find adorable baby pajamas, and that makes it hard to pick. Luckily, you need several pairs of pajamas, and no one is going to complain about having extra pajamas to wear! Babies in pajamas are one of the cutest things!
The first thing to consider is the material used for the pajamas. It's best to dress your baby in breathable material, especially for sleeping. Cotton blends are ideal, so look for blends with polyester, spandex, or bamboo. 
You can even find organic or hypoallergenic baby pajamas. Those are ideal for babies with sensitive skin. 
Next, what style of pajamas do you prefer for your baby? For young babies, you might want the footed sleepers with zippers or snaps. If your baby is longer than average, they might outgrow the footed sleepers faster than the ones without feet or two pieces.
Non-footed pajamas tend to last longer. Those are more commonly found for toddlers, but you can find some styles for infants.
The age of your baby will help you decide what pajamas are best. For quick diaper changes, zippers or two-piece pajamas are the best.
Pick the best shoes for your baby. Check our top picks here.
---
The Best Baby Pajamas
1

HALO SleepSack Wearable Blanket
If you want a wearable blanket for your baby, the HALO SleepSack is the way to go. They're the top-selling wearable blanket on the market. When it's cold outside, a microfleece sleep sack keeps your baby warm and cozy without having the risk of a blanket in bed with your baby. 
These wearable blankets unzip from the bottom, which makes diaper changes a lot easier. HALO also offers a lightweight, cotton muslin version for the warmer months. 
You can purchase these in two sizes: small (10-18lbs) and medium (16-24lbs). They're machine washable.
Check Pricing and Availability
---
2

Under the Nile Side Snap Kimono
While these baby pajamas are a bit more expensive than other choices, the Under the Nile Kimonos are worth it. They're made of supersoft Egyptian cotton in a unisex color, perfect for girls and boys. It's quite stylish with an adorable crossover ballet neck and wide knit cuffs at the ankles. 
These jammies are different than the classic styles. They have snap closures that mean you don't have to pull anything over your baby's head or to take it off. You don't need to take it off for the middle of the night diaper changes ether. 
You can purchase the Under the Nile Kimono in a few different pastel colors and prints. It comes in sizes for preemies up to 3 months. Some of their styles go up to 6-9 months, but kimonos work best for non-mobile babies. 
Check Pricing and Availability
---
3

Leveret Baby Girls Footed Pajamas
If you want footed pajamas for your baby, then the Leveret Footed Pajamas come in some of the cutest prints. Who doesn't want foxes on their pajamas or mermaids? The Leveret prints make them stand out! 
These pajamas are made from 100 percent cotton, and instead of flame retardant chemicals, they have a snug fit. On the feet, there are non-slip grips for walking. We also like that the label is printed onto the fabric, so you don't have to worry that it'll rub and irritate your baby's skin. 
Check Pricing and Availability
---
4

Burt's Bees Baby Organic Cotton Pajamas
For babies with sensitive skin, you have to be careful to pick pajamas with the right fabric. Treated fabrics can irritate the skin or cause rashes, which is why the Burt's Bees Baby Pajamas are the best for sensitive skin babies. 
These jammies are made from certified cotton that was never treated with pesticides or dangerous chemicals. It's a breathable fabric that helps your baby maintain the right body temperature. 
Burt's Bees added long zippers that are great for diaper changes in the middle of the night. The zipper runs all the way down the leg. We also like that the sleeves have wide cuffs and scratch mitts incorporated for newborn and 0-3 month sizes. They also added elastic around the ankles to keep the footies in place. 
Check Pricing and Availability
---
5

Carter's Cotton Pajamas for Boys
Carter's is one of the best-known brands for baby pajamas. The Carter's Cotton Pajamas come with two sets of jammies for kids. They're two-pieces with bottoms and tops, made from soft cotton. 
These are snug-fitting pajamas with ribbing around their ankles and wrists. Cold air could come with through the openings around the ankles and wrists. However, the ribbing does well to keep much of the cold air out. 
Carter's added wide and pinch-free waistbands. Some waistbands on pajamas can be irritating, especially if the elastic isn't covered. The elastic on the waistband is completely covered and creates the perfect snug fit for safety. 
Check Pricing and Availability
---
6

Owlivia Organic Footless Sleep N' Play
If you don't want to have footed pajamas, then these footless pajamas by Owlivia are adorable. These are a great choice if you have tall or chunky babies who might not fit into the footed one as well. If your baby is a fast grower, the footless jammies tend to last longer. 
Owlivia pajamas are made from certified organic cotton fibers. That means these jammies are soft on the skin and comfortable. The zippers are long, perfect for quick and easy diaper changes. They added a tab at the top of the pajamas to protect your baby from the hard edges of the zipper. For safety, the sleeves and legs are cuffed. 
Check Pricing and Availability
---
7

Gerber Baby Sleep N Play Pajamas
Gerber sells both girls' and boys' options. These pajamas are made from 100% cotton, and they have a nice zipper to make the middle of the night diaper changes easier. There is a protective tab at the top to stop scratches. 
Each pack comes with two sleepers with a choice of ten color combinations. You can find the Gerber Baby Boy Sleepers here. 
Check Pricing and Availability
---
The last pick for the best baby pajamas on our list is by Woolino, the makers of some of our favorite merino wool blankets and pajamas. They sell one of the nicest wearable blankets, as well. 
Their footed pajamas are made of superfine merino wool, which helps to regulate your baby's body temperature naturally. You never have to worry that your baby will overheat or wake up cold. Merino wool is a beautiful fiber that is breathable, wicks away moisture, and is naturally fire-resistant. 
These pajamas are more expensive than any other choice on our list. However, you are paying for quality and durable. They will last through multiple children. 
Check Pricing and Availability
Read more interesting things about Baby Washcloths for Dry & Chill Protection.
---
Final Thoughts
Finding the best baby pajamas might mean that you have to try a few choices. Every baby has a different body shape, so what works for your first baby might not work for this one. Give a few styles of jammies a try to see what works best for you.