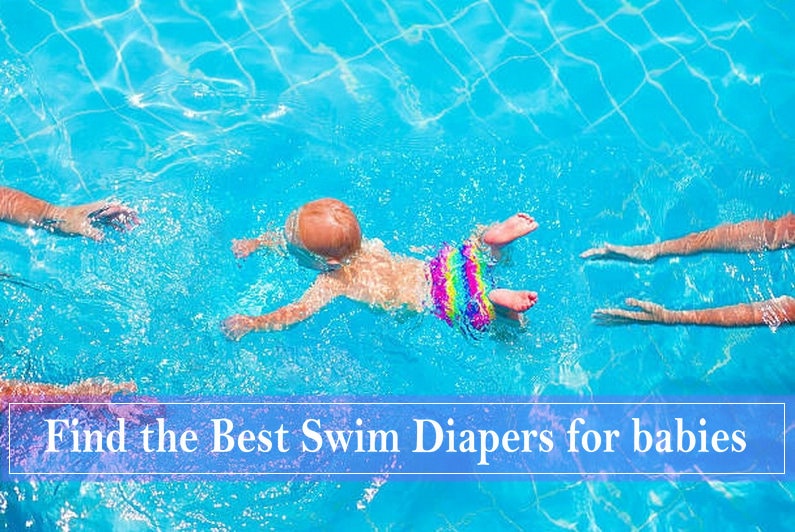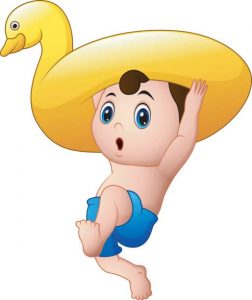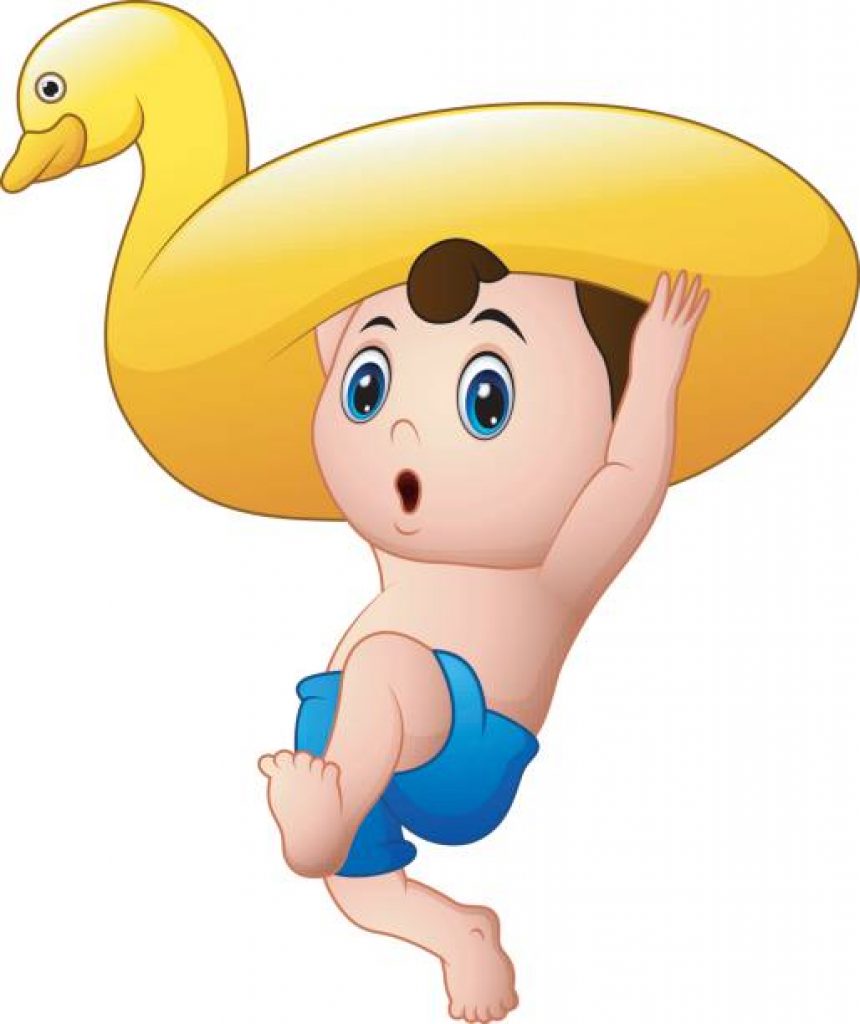 Have you ever put a disposable diaper into a pool or water? It fills up like a balloon; it's hilarious, and it shows why getting your baby a swim diaper for water time is important. Disposable diapers aren't meant to be exposed to large amounts of water, and swim diapers let you enjoy the water with your baby.
If you want to spend time with your baby in the water, purchasing a swim diaper is important. You want to enjoy watching your baby splash in the water and float on rafts unless you prefer to hide inside. If hermit lifestyle isn't for you, read on to find out about the best swim diapers.
---
---
Is a Swim Diaper a Necessity?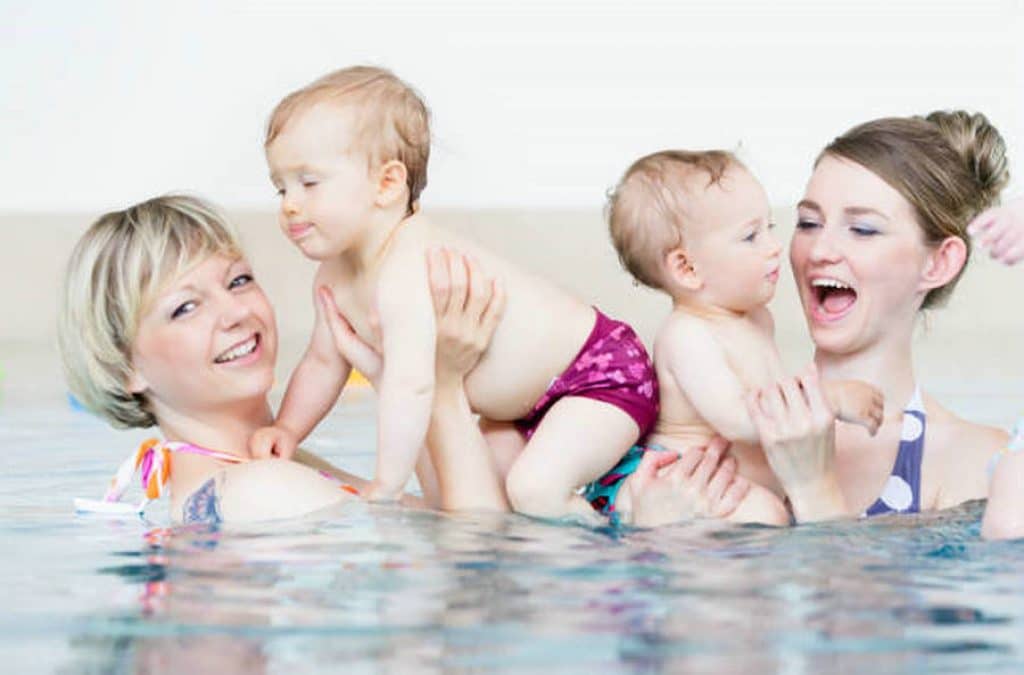 Most parents who have tried to go swimming without a swim diaper quickly learn that the answer is yes, they're a necessity. If your child isn't potty trained and you want to hit up a public body of water, regular diapers just won't work.
The material inside of a disposable diaper is so absorbent that it turns them into waterlogged bricks around your child's waist within minutes. Once they soaked up all the water, disposable diapers are useless, and they start to sag around your child's butt. Chances are it will fall off before long.
A swim diaper is meant to withstand water and contain solids. They aren't meant to absorb, so that means pee will pass through to the water. Yes, you read that right! Swim diapers don't hold in pee, and you might have found that out yourself if you accidentally put on a swim diaper rather than a pull-up on your toddler. It's a mistake that many parents have made once – or twice.
You're probably thinking, "if it doesn't hold urine, why in the world do I need a swim diaper?" The answer is one word – poop. Fecal contamination is a huge issue in public pools. It can close down public pools for days or weeks because the pool has to be drained and refilled.
Once your child exits the water, you need to put a regular diaper on quickly, otherwise, your child will pee everywhere.
---
Can Newborn Babies Wear Swim Diapers?
If you want to take your newborn baby swimming, you might wonder if a swim diaper is an appropriate choice. While companies do sell swim diapers in small sizes, these diapers don't tend to hold in stools that are liquidy. It is best to wait for your child's stools to thicken up, typically once they start to eat solids. That also applies to kids with diarrhea. Because a swim diaper can't hold in liquidy stools, stay out of public bodies of water.
Instead, set up a small pool for your child! A kiddie pool that allows you to sit with your baby is a fun option for your baby.
---
The Different Types of Swim Diapers
You have to pick between two types of swim diapers – reusable and disposable.
Reusable swim diapers are just like cloth diapers! They have velcro or snaps on the sides so that you can get an appropriate fit. After you change your child, you have to flush any feces down the toilet, take the reusable diaper home, rinse it out, and put it through the washer.
As you might imagine, a reusable swim diaper is more expensive, and there is a chance your child will outgrow the size you picked before summer is over. However, you typically only need to purchase one or two, and you can use them for future children!
A few things to consider about reusable swim diapers are:
Needs changed as soon as soiled.
Change away from pool area.
Can be used again once cleaned.
Must bring extra reusable swim diaper to change into and a way to bring the soiled ones home.
Comes in many cute, reusable styles and patterns!
---
Reusable Swim Diapers Advantages
Many parents pick reusable swim diapers for the same reasons they pick cloth diapers. Some advantages to really consider are:
They're Eco-Friendly: These diapers aren't tossed away and typically made with safe materials for your child. Most diapers are made with a polyester plastic, so your child won't come in contact with any harmful chemicals
They're Safe for Baby's Skin: Disposable diapers have chemicals inside of them that might cause rashes or chafing. A reusable diaper fits comfortably without excess chemicals that might bug your child's skin.
They're Economical: At first, you might be hesitant to purchase a reusable swim diaper because the initial cost is more. However, you get the most bang for your buck! A pack of disposables can cost around $9 to $10. If you swim multiple times per week, you might purchase three or four packs in one summer. If you purchase one or two swim diapers at $12 per diaper, you still are saving $20, but then they can be reusable for months and years to come!
The'yre Multifunctional: Reusable diapers come in so many colors and designs, and many parents let the reusable cover double as a swimsuit bottom. Who can blame them? These diapers are adorable! Some parents also use them during potty training days.
You do have to some advance planning with reusable diapers. Parents have to bring a bag or something else to contain the soiled diaper. Then, you have to bring it home and remember to wash it. Let's be honest; sometimes we forget to wash our hair. Remembering to wash a dirty swim diaper might be tricky.
PROS:
Reusable
Cheaper if you swim frequently
Environmentally friendly
Better for baby's skin
Looks like regular swimmers
CONS:
Must be washed
Difficult to pick the right size
If you want a cheap and convenient choice, a disposable swim diaper is a great pick. However, disposable diapers aren't as snug as reusable ones, so there is a higher chance that fecal matter could slip out. Plus, the butt tends to sag, and that's just not cute at all!
A few things to consider about disposable swim diapers are:
Should be changed as soon as they're soiled.
Change away from a pool area.
Don't use again after soiled
Easy to fit several in your bag.
---
Disposable Swim Diapers Advantages
There are several reasons you might want to pick disposable swim diapers, such as:
They're Convenient: You should aim to change your child every 45 minutes to 1 hour when visiting a pool or park to avoid any types of accidents. All you have to do is pack several diapers in your diaper bag and put on a new one as needed. Throw it away when you are finished! There is no washing involved.
They're Accepted: Disposable swim diapers are welcomed and allowed in almost all public pools and anywhere that involves water.
One difference between disposables and reusables are that the disposable diapers typically have a tear-away feature on the sides so parents can easily remove them without making a huge mess. That doesn't help you when you put them on though! The tear-away feature makes tossing the soiled diapers even easier.
Another thing to consider is that these diapers contain chemicals. Mass produced disposable diapers are made with a lot of different chemicals, and those chemicals come in contact with your child's very sensitive areas. While some diapers have fewer chemicals than others, they're not organic by any means.
PROS:
Cost effective if you only go swimming a few times each year
Low maintenance
CONS:
The cost will add up if you take your child swimming frequently.
Can only be used once
Looks just like a diaper
They contain a lot of chemicals.
---
What is the Winner - Reusable or Disposable?
Truth be told, there is no ultimate winning style of swim diapers. Just like cloth vs. disposable diapers, you have to consider your individual situations to pick the right one.
Consider this:
Casual Swimming: If you only head to the pool or beach a few times throughout the summer, disposable swim diapers will be the best bet. You won't spend as much, and the clean up is simple.
Frequent Swimmers: If you are at the beach or pool several times each week or own a pool yourself, then a reusable swimming diaper is the best bet. You will save plenty of money in the long run!
---
Wearing a Swim Diaper at a Public Pool
Before you head to a public pool, make sure that you call and ask about their rules. Many require babies to have two layers. Some like a disposable diaper with a reusable diaper, or a swim shorts on top of a swim diaper. Public pools want to make sure there is little chance of fecal contamination, so two layers is a common requirement.
While this all might seem like a pain in the butt, did you know that a 2012 study by the Centers for Disease Control and Prevention discovered that 58% of the public pools they tested were contaminated with E. Coli?
How does E. Coli end up in the water at a pool? Because of feces.
So, that being said, if your child is sick or has diarrhea, it is really important to keep them out of the pool for everyone's happiness and wellness. You don't want to be the parent that causes the entire pool to shut down for hours, ruining other peoples' fun!
---
The 12 Best Swim Diaper Pick
1

Pampers Splashers Swim Diaper – An Affordable Disposable Swim Diaper
Everyone has heard of pampers. They're one of the most dependable brands on the market. Their swim diaper is an affordable choice for many families, coming in around 45 cents per diaper. While it's pricier than their disposable diapers, but its an affordable price for swimmer diapers!
These diapers feature tear-off sides for easy removal because pulling down a diaper over the wet skin isn't easy! So, you'll find these are a no-hassle option until you have to put one back on over a wet, sandy child. The pull-up makes it frustrating to get the diaper up over a sweaty, wet, sandy child. You end up pulling and yanking.
Check Pricing and Availability
PROS:
Affordable
Tear-Off Sides for easy removal
Pull-up style
CONS:
Contains chemicals
One-time use
2

Huggies Little Swimmers – Best Disposable Swim Diaper
Huggies Little Swimmers are one of the top picks for a disposable swim diaper. The diapers feature a leak guard, and they don't absorb any of the pool water. Your baby won't be weighed down by a heavy diaper. Huggies designed their diaper with comfort and functionality in mind.
The sides of this pull-up style swim diaper are stretchy for comfort and the perfect fit. Tearaway seams make it easy to remove a soiled diaper. Huggies Little Swimmers are latex-free, perfect for babies and kids with allergies. The front of the diaper features Disney characters!
Check Pricing and Availability
PROS:
Tearaway seams
Latex-free
Extra leak guards
CONS:
You'll need a new diaper each time.
Pull-up style can be hard to get on when a child is wet.
3

Babyganics Swim Diaper – Best Swim Diaper for a Day Out
Parents who prefer natural options love Babyganics and all of their fantastic products! These disposable swim diapers offer UPF 50 protection and color changing technology. After being in the sunlight for 30 minutes, the frog will turn brown, letting you know that it's time to reapply sunscreen and to check your child's diaper for any fecal matter. That's so handy, especially if you have more than one child to watch.
The biggest negative of the Babyganics Swim Diaper is the pull-up style. Pulling the diaper over wet skin is frustrating and uncomfortable.
However, like all Babyganics products, they use sustainable core materials, so you can be comfortable knowing that your baby doesn't have toxic chemicals on his sensitive areas.
Check Pricing and Availability
PROS:
Natural, sustainable materials
Color-changing technology to remind parents to reapply sunscreen
UPF+ Protection
Tear-away sides
CONS:
Pull-up style can be frustrating.
Pricey for disposables.
4

Primary the Swim Diaper – The Brightest Colors
Primary sells clothes and swimwear in colorful designs, and their swim diaper is no exception. The diapers are made with an outer layer of nylon and elastane, along with a concealed water-resistant lining. This lining will contain any messes without swelling up, and it's made with polyester and elastane.
Along the waist and legs, elastic keeps the diaper snug, so nothing will slip out. The diaper also offers a UPF 50 rating, so your baby won't burn.
Unlike other reusable swim diapers, these don't have snaps. You will have to pull them on and off, which can be difficult. Pulling the diaper off if there are feces inside can be hard!
Make sure you pick the right size!
O-6 Months – up to 15lbs
6-12 Months – 15 to 22lbs
12-18 Months – 22 to 27lbs
18 to 24 Months – 27 to 30lbs
Check Pricing and Availability
PROS:
Nylon exterior with polyester inner lining
Elastic about legs and waist for a snug fit
UPF 50
Fits true to size
CONS:
Will only last one season
Only pull-up style, which can be frustrating
5

Bummis Swimmi Cloth Diaper – Affordable Reusable Swim Diaper
Bummis is a popular brand of cloth diapers, and their Swimmi Cloth Diaper features adjustable Velcro sides. The Velcro closures can be tightened or loosened to find the right fit. Bummis used polyester mesh and nylon. Both of these fabrics rinse off nicely and resist stains.
Due to the special weave in the fabric, Bummis has a natural UPF 50 protection. However, the one negative to consider is that they do tend to run big, so you want to make sure you pick the right size. Also, the elastic isn't as strong as other picks, so the bands around your child's legs and waist like other brands.
Some parents don't like Velcro! They do tend to collect fuzzies, and they can cause snags in the washing machine, especially if you put towels in with the Velcro!
Something that everyone appreciates is that these diapers are made in a factory located in Montreal, Canada, and the company supports fair labor practices and top quality. All of the fabrics and components used are sourced in North America and guaranteed to be lead, phthalate, and BPA free!
Check Pricing and Availability
PROS:
Free of harmful chemicals
Adjustable to fit your baby
Uses Polyester mesh and nylon
UPF 50 Protection
Elastic along waist and hips
CONS:
Velcro can scratch your baby and collect fuzzies.
6

iPlay Snap Reusable Absorbent Swim Diaper – Most Popular Reusable Swim Diaper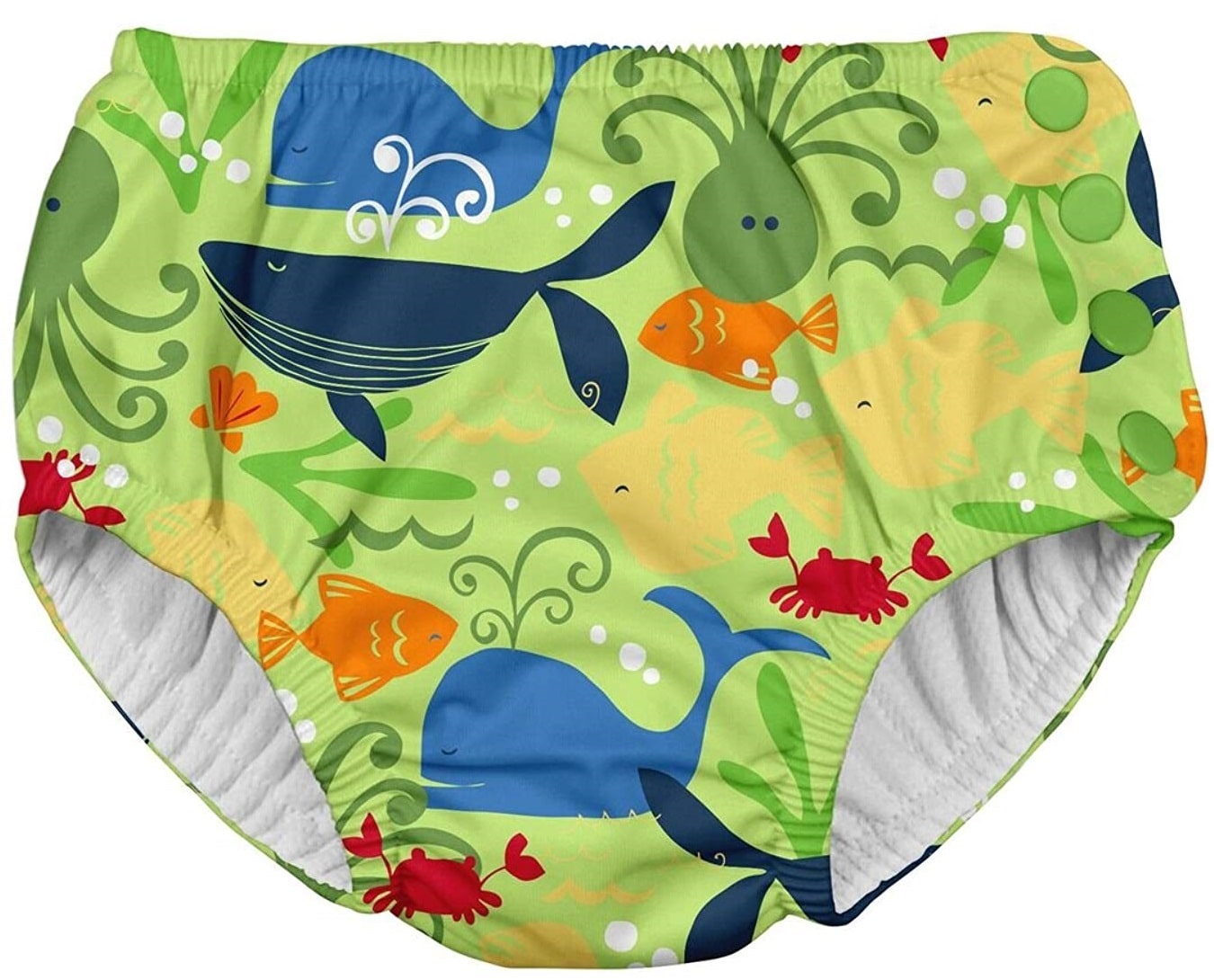 iPlay is one of the most popular brands of reusable swim diapers, and you can purchase them in a variety of patterns and colors. These diapers do have a bit of absorbency, so they could catch a small bit of urine outside of a pool. Don't take that as a go-ahead to use it as a regular diaper; that would be a bad idea!
Compared to other reusable swim diapers, these are less expensive. However, make sure you size up because these do run really small. Also, the style that has snaps at the side is more appealing than the pull-up size. No one wants to pull down a diaper that contains poop.
iPlay uses 100% polyester to create their diapers along with three layers of protection to prevent any type of leaks. One downside is that you're only supposed to line dry these diapers. In a pinch, you can put them into the dryer once or twice, but make sure you don't do it often because the dryer will ruin the diapers.
Check Pricing and Availability
If you are looking for fun styles and patterns, iPlay is your choice! They have no shortage of cute options for boys and girls!
As mentioned, the sizing does run small, so take a look at these sizes:
Make sure you pick the right size!
Small – 10 to 18lbs
Medium – 18 to 22lbs
Large – 22 to 25lbs
X-Large – 25 to 30lbs
PROS:
Two styles – snaps and pull-up
Extra absorbent
Affordable
100% polyester
Fun styles and patterns
7

AppleCheeks Washable Swim Diaper – Most Adjustable Swim Diaper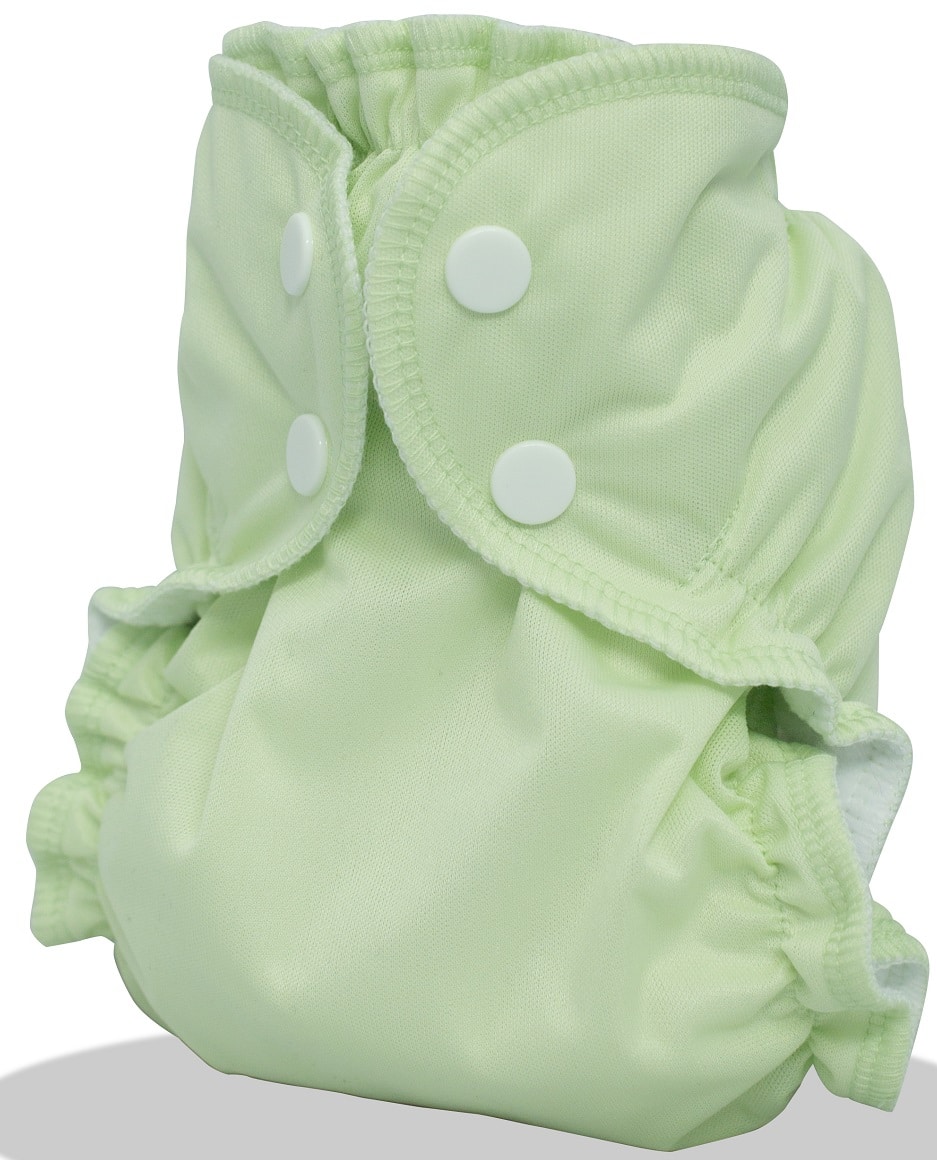 If adjustability is important to you, the AppleCheeks diaper is a great choice. It is the most adjustable swim diaper on the list with two rows of snaps on each side. The top row creates the perfect fit around your child's waist, while the second row tightens the elastic about the thighs. You'll love that the AppleCheeks swim diaper can grow with your baby.
Unlike other swim diapers, there aren't too many patterns or color choices, but that shouldn't be a deal breaker! AppleCheeks does offer five color options, so that's better than 1! All of the diapers are super soft, perfect for infants.
While these are a pricier choice, the unique design and wide weight range means you will get a lot of use out of these swim diapers. AppleCheeks is a smaller, Canadian company that tends to have a large mommy flowing because of their quality. So, if the price seems steep, it's because of the top quality product.
Two different sizes are available.
Make sure you pick the right size!
Size 1 – 7 to 20lbs
Size 2 – 18 to 35lbs
Check Pricing and Availability
PROS:
Adjustable
Fits smaller babies
Top quality
Snap closure
CONS:
Only five colors offered
Pricey
8

AlvaBaby Reusable One-Size Swim Diaper – Best One Size Swim Diaper
AlvaBaby is a popular brand of cloth diapers. If you've ever tried an all-in-one cloth diaper, then you have some idea about what to expect with a one-size swim diaper. A series of snaps located on the front of the diaper lets you adjust the shape and size of your baby's diaper to fit your baby's body. The waist adjusts from 8.66" to 15.7." It can stretch all the way up to 23.6" before it won't fit your child anymore!
You can expect this swim diaper to fit up until your child is around 25lbs. That means you will really get use out of this diaper. You should be able to use it for two seasons before your child outgrows the diaper, saving you a lot of money!
Alva sells these diapers in a two-pack, which is perfect for a few hours of swimming! They are machine washable and dryable, a convenient feature. Just make sure you wash and dry them alone without other clothes!
Check Pricing and Availability
PROS:
100% machine washable and dryable
Snaps make it easy to remove a soiled diaper
CONS:
No gender neutral designs
Sizing tends to run smaller than expected.
9

Kushies Swim Diaper – Top Velcro Swim Diaper
Kushies offers over 15 different styles and prints, so you'll find something you love! With a 100% nylon exterior and a terrycloth inner, your baby will be comfortable while enjoying the water. Kushies is an inexpensive, reusable swim diaper that is surprisingly well-made.
The diaper secures with Velcro, but it also has ties to make sure it doesn't slip off your child's waist. That means the diaper is snug but also comfortable. The ties also help to cover up the exposed Velcro so that it doesn't scratch your baby's sensitive skin.
Make sure you pick the right size!
Small – 6 to 14lbs
Medium – 14 to 25lbs
Large – 25 to 40lbs
X-Large – 35 to 50lbs
If your child is in the in-between sizes, make sure to pick the larger one!
Check Pricing and Availability
PROS:
Affordable
Two closures – ties and Velcro- for a snug fit
15 different styles and prints
CONS:
Sizing tends to run smaller compared to what the manufacturer suggests.
May not last for more than one season.
10

Nageuret Reusable Swim Diapers – Best Swim Diaper for Newborns
Families love the Nageuret Swim Diaper. It is one of the best reusable diapers because it can adjust from the size of a newborn up to a child weighing 36 pounds! The snaps on the legs and waist let you adjust the legs and waist.  It is one of the few diapers that will fit a newborn.
The diaper can adjust to accommodate babies of all sizes. The waist size adjusts from 7.75 inches all the way up to 19.5 inches. You can get three different sizes – small, medium, and large – and height adjustments in a single diaper.
The exterior shell is made with breathable, 100% PUL polyester cloth fabric that features different, cute prints. On the inside, there is a soft polyester mesh that is meant for easy washing and comfort. When soiled, you can place the diapers in the washing machine.
Check Pricing and Availability
All Nageuret Reusable Swim Diapers come with a 1-year money-back guarantee. So, if something happens to your swim diaper, they'll refund your money and give you a new diaper in return!
PROS:
Adjustable around your child's waist and legs, letting the diaper
The inner mesh is comfortable for your baby.
Great for newborns and small babies!
CONS:
Not available in stores
You'll have to play around with the snaps to find the right setting.
11

FINIS Swim Diapers – True to Size Reusable Swim Diapers
Another reusable swim diaper that your baby will love and that will save you money is the Finis Swim Diaper. The diaper has a durable, strong elastic waist and leg opening that will keep all of the solids inside of the diaper.
Finis Swim Diapers come in a variety of sizes so a snug, comfortable fit is guaranteed. Make sure you follow the size chart so you pick the right one! Not all reusable diapers follow the same sizing chart. Unlike other diapers, the Finis diapers do, for the most part, run true to size, but some parents say that they run a bit small.
The diapers are made with woven polyester, so they're gentle on your child's skin. These eco-friendly diapers contain no PVC or other harmful materials that might irritate your child. This high-quality swim diaper gives you the results you want!
Check Pricing and Availability
One thing that is confusing is that the packaging tells you that it's machine-washable, but the tag on the diaper tells you to hand wash the diaper. So, you have to decide which route to try.
PROS:
Durable elastic along waist and legs
Variety of sizes
Woven polyester fabric
No harmful materials
CONS:
Washing directions are confusing
Runs on the small size
12

Charlie Banana Swim Diaper – Best Hypoallergenic Reusable Diaper
Our last pick for the best swim diaper is from Charlie Banana, a popular cloth diaper brand. It is a little different than many other reusable swim diapers because it doesn't use snaps or a hook and loop closure. Instead, it pulls up and down like underwear. That can be a pro or con depending on your preference.
Elastic around the waist and legs along with a waterproof exterior ensures no solids leak out of the diaper into the water. Charlie Banana produces hypoallergenic, and the diapers are free from perfumes, chlorine, and other chemicals.
Check Pricing and Availability
The interior of the swim diaper is made with an organic cotton material that is super soft. Your baby will be comfy and cozy! Best of all, its organic cotton, so you can trust that no chemicals, pesticides or other dangerous substances will touch your baby's skin. Plus, that means the production of this diaper wasn't as harmful as other diapers.
PROS:
Super comfortable for your child
Designed with safety in mind
Free of potentially dangerous substances such as chlorine and perfumes.
Comes in a variety of cute styles and colors
Affordable
CONS:
Changing a pull-up style swim diaper is difficult.
---
Picking the Right Swim Diaper
Picking the best swim diaper for you means you have to look at the different features offered. Here are some things to consider.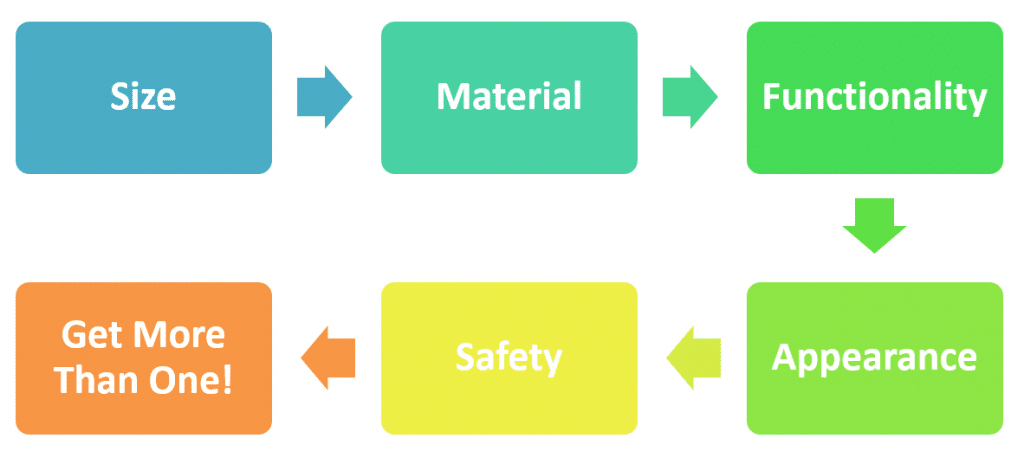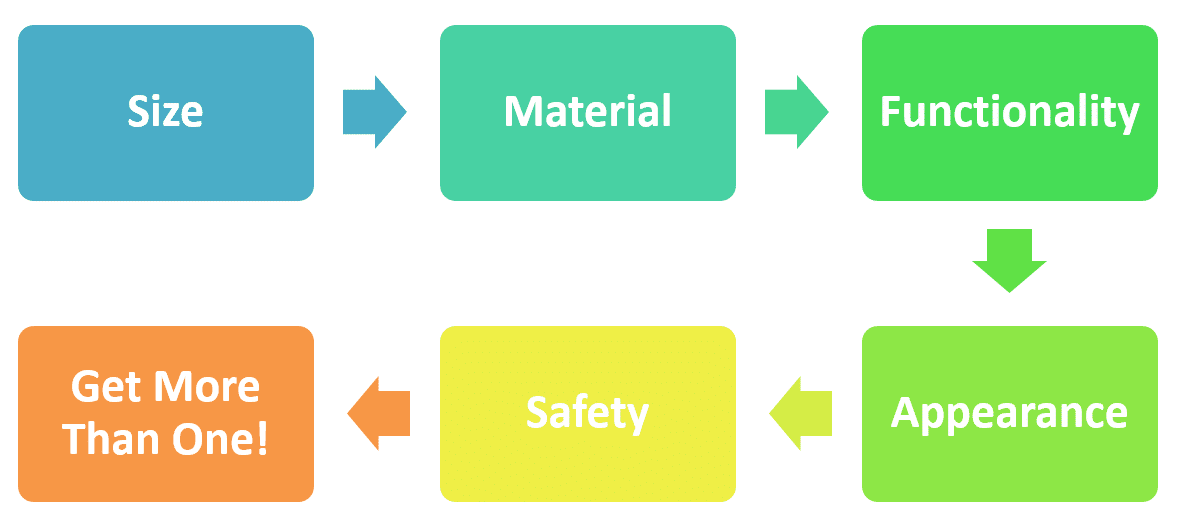 Swim diapers fit tighter than normal diapers. Having a snug fit is important because it's how your baby's poop is contained. A loose diaper would allow feces to escape into the water, and no one wants that!
You don't want a diaper that is too tight because your child will be uncomfortable. If the diaper causes large red marks on your baby's thighs and waists, it's probably too tight. However, if the diaper sags or has gaps at the thighs, then it's too loose to hold anything inside.
You take concern when picking clothes for your kids with nice material, and the same should go for your kids. A swim diaper that is scratchy or coarse will be uncomfortable for your child. Before long, your child will have a rash and be miserable.
Most swim diapers are made with tightly weaved polyester, but some cheaper brands use a looser weave of nylon. Babies with sensitive skin may react to the nylon, so stick to the polyester!
How The Diaper Secures Shut
There are three ways in which a swim diaper might close.
Snaps: Snaps are only on reusable swim diapers, and they wrap around your baby, securing with snaps on the side. Snaps make it easy for you to remove a poopy diaper from your baby. However, sand likes to hide in the cracks of snaps, making it harder to clip together.
Pull-Up: A majority of disposable swim diapers are a pull-up and down style. They go on just like an ordinary pair of underwear. Your child steps into the swim diaper, and you pull it up his waist. Elastic around his hips keep the diaper in place as he cruises around.
However, taking these off can be a challenge, especially if your child poops. You have a wiggling baby and you have to pull the diaper down without getting poop anywhere else. It can be challenging to say the least! Also, if you try to put a fresh pull-up style swim diaper on your child when they're wet, be prepared to struggle!
Velcro: Velcro is a simple closure. All you have to do is wrap the diaper around your baby and secure in place with the Velcro. This closure method gives you the most control over how snug you want the diaper to fit on your baby. However, Velcro can scratch your baby or rub over his delicate skin. Also, it can snag other clothing in the washing machine.
If you do decide to go the reusable swim diaper route, take a look at how the manufacturer suggests you clean it. You can either wash by hand or by putting into the washing machine. If the idea of hand washing sounds terrible, look for a diaper that can handle a gentle wash cycle.
At the end of the day, a swim diaper is still a poop catcher, so you don't want to spend tons of money on it. Make sure that the price of the diaper fits into your budget!
Parents want their kids to look cute and adorable, and wearing a swim diaper is no exception. Many parents say that the look of their swim diaper is a factor that matters to them!
Disposable swim diapers don't come with many options like reusable diapers do! Most disposable ones have some printed, colored image on the front, such as a popular movie or television character.
If appearances matter to you, a reusable swim diaper may be a better choice for you because they give you more choices. You can find so many different colors and patterns! Make sure that you don't mind seeing that pattern or color several times because you are going to reuse it over and over again.
Some parents just use the swim diaper as the bottom of their child's swimsuit. If that's the case, you might want a reusable one that matches your swimsuit!
Swim diapers are something you need to be able to rely on when you use them. Failing swim diapers would be rather inconvenient! You want to make sure you pay attention to the designs and functionality of the diaper.
The last thing to consider is the safety of the diaper, which is really important! Our kids deserve the best we can provide for them. Make sure the diapers are free of chemicals if that is a quality that matters to you. Check out what the label says! Some will tell you if they are free of chemicals such as phthalate, lead, and BPA.
Remember to Get More Than One!
If you do decide to go with a reusable swim diaper, you are going to want to have at least two swim diapers on hand. That way, you can replace the diaper if your child has soiled it. Two might be okay if you swim sometimes, but frequent swimmers need more than two diapers because you'll have to hurry and wash as soon as you get home!
---
Swim Diaper Tips
Here are a few tips to consider to make your day less stressful and less messy!
If your child pees in a reusable swim diaper outside of the pool, pour out the urine immediately.
Take along a wet bag so that you can put the wet diapers into it. You can also store your bathing suits in the bag with them, then just dump everything in the bag directly into the washing machine.
Bring more disposable swim diapers than you expect to need. The last thing you want to happen is running out of swim diapers when your child is enjoying his time!
Swim diapers aren't meant to be used outside of the water and won't hold urine very well. So, put it on your child right before they get into the water. If you put the diaper on too early, it will leak.
---
Learn the differences between Cloth Diapers and Disposable Diapers and know what is the best for your baby.
Picking The Best Swim Diaper for Your Baby
The most important decision when picking the best swim diaper for your baby is deciding whether or not you want to use disposable or reusable diapers. Once you make that decision, it's much easier to pick the right one for your baby.
Do you have a favorite swim diaper for your child? Let us know in the comments!