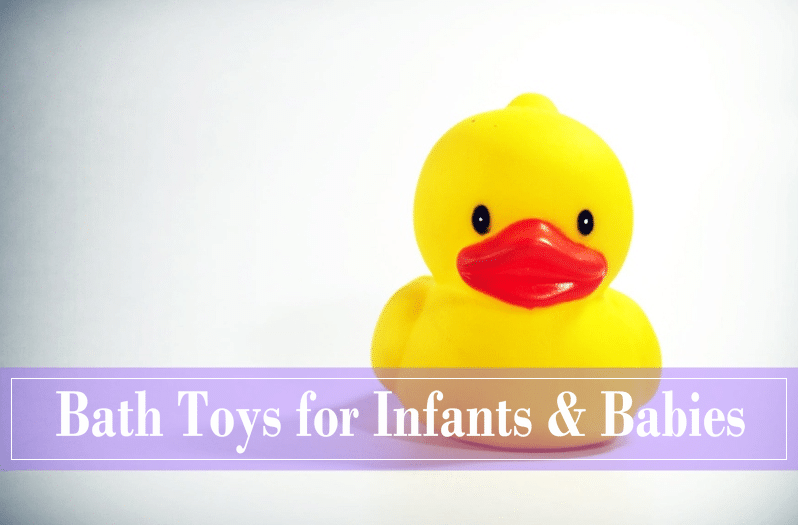 Do you have a baby that hates bath time? Or maybe your baby can't get enough of the bath? Either way, you definitely want to have the best baby bath toys for them!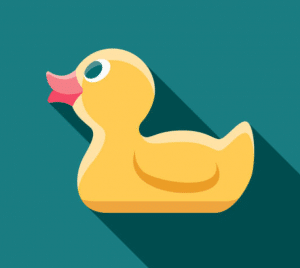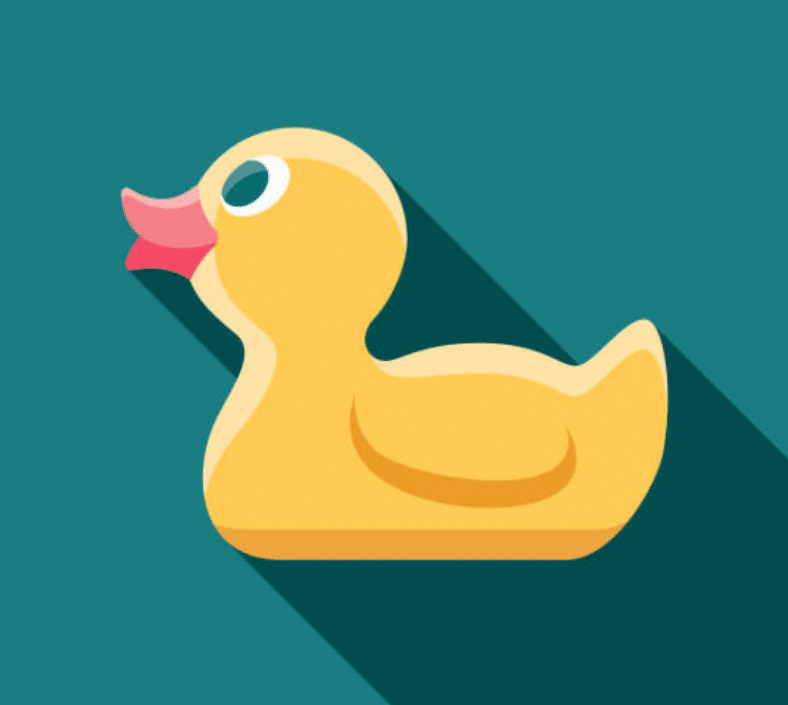 Baby bath toys can really help make bath time more bearable if your baby just isn't into it. They can also increase your child's fun and play if they already adore their bath!
The bath is an excellent time to spend some great play time with your baby and the best baby bath toys can make all the difference. Good bath toys for your baby can add lots of fun and learning into the necessity that is bath time.
Now, with a bath-loving 3-year-old and water-obsessed 18-month-old, I am more confident than ever sharing our picks for the high-grade bath toys out there today! Lots of time, research, and definitely tons of personal testing went into creating this list and I'm very confident that your little ones will loves these great bath toys just as much as mine do!
---
Features to Look for in the Baby Bath Toys for babies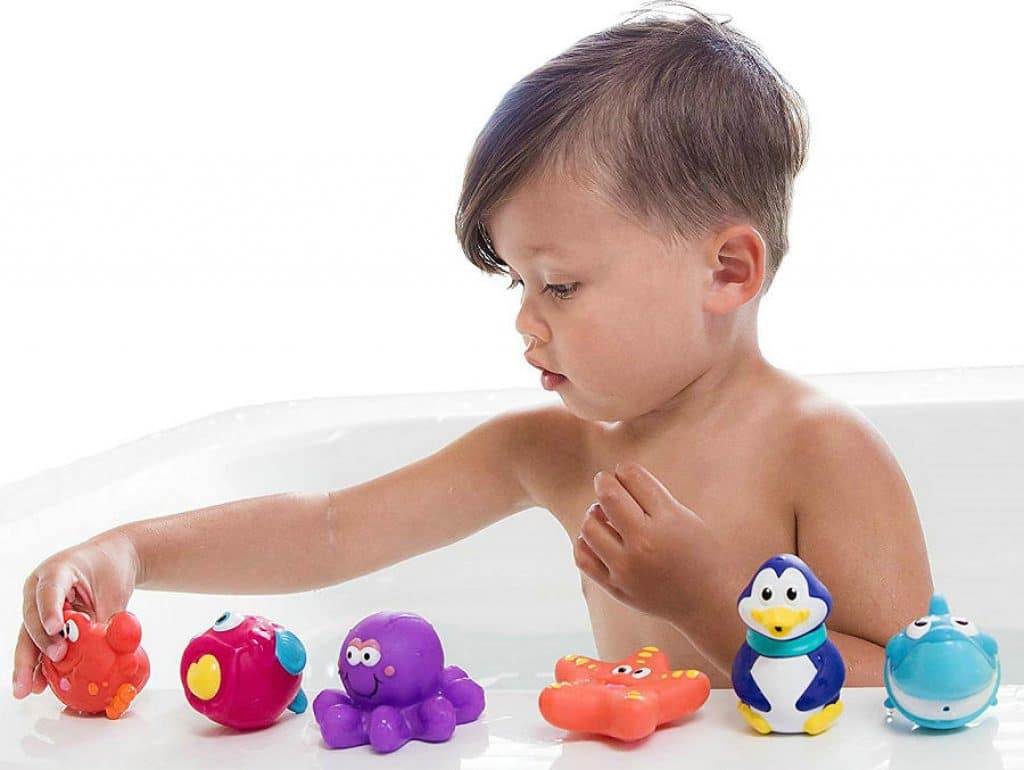 Bath toys seem pretty straight forward and simple. They definitely can be, but there is actually a surprising amount of differences with different baby bath toys. So, when you are on the search for the good quality baby bath toys, there are definitely some specific features you want to keep in mind. By learning what to look for ahead of time, it will make it a lot easier to compare different baby bath toys and decide what options are the best baby bath toys for your baby.
As always, safety is a top priority with anything for your baby. You want to make sure that your baby's bath toys are safe. As a general rule, most bath toys are safe as long as you supervise your child closely. Use common sense and manufacturer guidelines to help you determine the safety of your baby's bath toys.
The safest baby bath toys are definitely ones that don't have anywhere that they can retain water. These would be solid toys that either made with an open one-piece construction or are completely sealed off without any openings for water to get into. These infant bath toys can be easily cleaned without worrying about mold. Of course, even bath toys that have the potential to grow mold are perfectly safe as long as you replace them often.
It's always a good idea to look for toys that double as educational tools and bath toys are no different. Children learn through play no matter what but having toys that are geared towards teaching them certain things can be very beneficial.
Bath time is one time when you are always super involved in your child's play because close supervision is so important. So, take advantage of this time to not just bond with your child, but to also help teach them.
Some educational bath toys teach through concepts like with pouring water and watching it interact with objects. Others teach more directly with numbers and colors. The most important thing is to remember to talk constantly with your child during play to help them make connections and learn words. Talking to your baby is extremely beneficial for their development.
Another super important thing you can do to help aid your baby in healthy development is encourage lots of sensory play! The bath is an amazing time to do this and great bath toys can really help.
Look for bath toys that provide a rich sensory experience. Toys with different textures, interesting visuals such as bright colors, and noise-making elements can all be great things to look out for when it comes to good sensory features.
Another important feature of the best bath toys is versatility. You get a lot more value out of a toy that can easily be played with in multiple ways. Having simpler bath toys with less versatility isn't necessarily a bad thing, but more versatile toys will definitely do more for development and entertainment.
Lots of bath toys have multiple ways to play such as those that can be used for stacking, scooping, and pouring. Consider how your baby will play with their toys as you look for the best tub toys for your little one!
Read More: Give Your Baby A Relaxing Spa Bath With Best Bubble Bath.
---
---
Comapre Different Types of Baby Wipes
One of the cool things about bath toys is that they tend to be great for a wide range of ages. Even if your bath toy is rated for only little babies, there is a good chance that your older baby and even toddlers and preschoolers will love it as well! My 3-year-old still plays with a wide variety of bath toys including some from when he was a baby!
The great thing is that even if the bath toy is actually for older kiddos, it can still probably work great for little ones as well. Most bath toys are relatively simple and don't usually have tiny parts that could be choking hazards.
Of course, you should always read the guidelines of the products you choose for your children – but you can also just use common sense and recognize that sometimes age ranges can be about more than just safety. My toddlers enjoy bath toys of all age ranges safely because bath toys tend to be so much more universal than other toys. So, without further ado, we bring you the best tub toys to buy for your little bather!
1

Boon Building Bath Pipes – Best Educational Bath Toys
Features:
5 unique bath toy pieces
Fun colors
Special water features
12 months and up
BPA-free
PVC-free
Suction cups
Educational
Let's go ahead and start the baby bath toy guide off with an amazing and unique bath toy. These are the Boon Building Bath Pipes are easily the best educational bath toys! We really adore these amazing bath toys for babies and older kiddos alike! They are super fun, cute, and educational all at the same time!
Why pick up it:
Like I said, there is a lot to love about these Boon bath toys! These bath toys good for 1 year old babies, in particular, are great because they are some of the best educational bath toys out there! What I really like is that these are all about hands-on learning in a super fun way! This set comes with 5 different pipe bath toys. Each one features a suction cup on the back and a different shape and/or water feature.
Your child can use the suction cup to set the pipes up individually or in a special formation for a domino effect of sorts. Then, they can pour water through them – and what baby doesn't absolutely love to pour?! As the water flows through them, your child learns all sorts of things about the way that objects affect each other, the way that water behaves, gravity, and more!
As an added bonus, these Boon bath toys don't hold water. This is an important feature when it comes to the best bath toys because of hygiene and safety reasons. Water is meant to flow right through them and their open design encourages them to dry fairly quickly after bath time. What this means is that they won't need to be replaced nearly as often as some baby bath toys.
Since water doesn't tend to stay inside of them, they are much less likely to harbor bacteria and grow mold compare to a lot of other bath toys. Of course, that doesn't mean they will last forever necessarily. There are a few cracks and crevices, so mold can eventually become a problem with even these. They won't need replaced as often as bath squirt toys do, but they also can't stand up to the Munchkin Float and Play Bubbles that we will talk about later on in our guide!
5 Unique Pipes:

We already touched on this a little, but I really wanted to talk more about the designs of the different pipe toys in this set. One of the reasons that we consider these to be the best educational bath toys is because of these cool features that make this such a unique bath toy. Each one of the 5 pieces that comes in this set is a pipe with a different special design.

One of the pipes is simply straight, so your child can watch the water rush right through it quickly. Another one is straight with a curve at the end, so they can compare the difference of the way the water bends with the pipe and comes out the side rather than the bottom. The third pipe has an upside-down t-shape. This is cool because it actually has two openings at the end. Your child sees the way that the water splits and comes out of both sides.

The next two are really cool because they have special features built-in. One has a moving piece that is twisted up through the pipe, so your child watches the water twist and rush around the feature. Finally, one of the pipes has a little fan of sorts built into it. The water rushes through the pipe and your child watches as the weight of the water actually turns the fan.

This baby bath toy is actually rated as a toy for babies 12 months and up, so it isn't exactly an infant bath toy. Of course, the age recommendation is about development more than anything. They might not work well for very young babies, but if your baby loves pouring – mine loved it by about 6 or 7 months – these can be great bath toys.

PROS:
Unique bath toy set helps teach about the way water moves and interacts with objects
Water pouring fun can easily keep babies and toddlers busy for extended periods of time
Suction cups keep the fun inside the bath tub without soaking the whole room
Different fun colors add to stimulation and interest
CONS:
Not a good option for very young babies
If you are looking for some of the best educational bath toys out there, this is a truly amazing and unique bath toy choice. Boon bath toys are well-loved by kids and adults alike! These Boon bath pipes are a great bath toy for older babies, toddlers, and even preschoolers! Honestly, even as an adult, I have a lot of fun playing with these with my littles!
2
Nuby Little Squirts – Best Overall Bath Toy
Features:
10 bath squirt toys
Fun characters
Bold, bright colors
Squirts water
Blows bubbles
BPA-free
Soft rubber
Check Pricing and Availability
Here comes our pick for the best overall bath toy! After all what is a best baby bath toy guide without some great bath squirt toys! These are the Nuby Little Squirts bath squirt toys. They are a classic bath toys made with a high-quality design and great overall value!
Why pick up it:
There are a lot of different bath squirt toys out there, so you might be wondering why we chose these as the best overall bath toy. Well, there is actually a few reasons that we favor the Nuby Little Squirts over most bath squirt toys. First of all, they are very well-made. They are super high-quality and made out of BPA-free materials.
Something that I appreciate is that unlike a lot of other bath squirt toys that we have used, the color doesn't start coming off these almost immediately. It stays on well for the duration of use you get out of these squirt toys. Another cool thing that we found is that it is a lot easier to actually get the excess water out of these toys when the kids are done playing with them. That lets the inside dry easier and helps prevent mold growth for longer, which as we all know, these types of bath toys are just not the best baby bath toys for no mold.
The truth is that with bath squirt toys, you can only preserve them for so long. With regular use, they will grow mold eventually. You can take steps to help prevent it and preserve them for longer, but ultimately these are the types of toys that will need to be replaced every so often.
Fun and Colorful Characters:

It can be said that Nuby is known for their super fun and colorful products. They have unique designs that are eye-catching and entertaining. These infant bath toys are no exception! This is a pack of 10 different fun character toys: alligator, crab, shark, fish, octopus, penguin, dolphin, starfish, and duck, Yes, duck bath toy is my baby #1 lover.Each one is a different animal and has an expressive and fun design that definitely does an amazing job at encouraging imaginative play with your little ones! The bold, bright colors are an added bonus with a great stimulation factor!

Since we are talking about the best bath squirters here, we can't just not mention the squirting feature! The really fun part of these great infant bath toys is, of course, the fact that they squirt water! Your baby can fill these with water and then squeeze them to squirt it all out.

This is a great way for your baby to practice hand-eye coordination. A bonus is that they also work the opposite way – they squirt water above the water and then they blow bubbles under it! This is another great sensory experience for your child.

PROS:
Bright and bold colors provide good stimulation and hold baby's interest better
Good for babies from a young age
Helps babies to practice and improve hand-eye coordination
Water-squirting and bubble-blowing provides lots of entertainment and stimulation
Fun character designs help to encourage imaginative play
CONS:
Like all bath squirt toys, these require regular replacement due to possible mold growth
If you want a great classic bath toy, our pick from Nuby for the best overall bath toy can certainly be a great option. There are a lot of cool benefits to gain from these simple and fun infant bath toys that can certainly be worthwhile. However, it is certainly important to keep in mind that this is the type of bath toy that needs to be regularly replaced.

Even though these Nuby Little Squirts are good at getting excess water out, even the best bath squinters will start to grow mold eventually. Even still, these are affordable bath toys that provide lots of entertainment and can even be educational bath toys in some ways. They are definitely still worth getting even if they will have to be replaced after a little while.
3
Munchkin Float and Play Bubbles – Best Hygienic Bath Toys for infants
Features:
4 individual baby bath toys
Sealed shut
Textured rings
Rattle sounds
Fun characters
Float in water
Bright colors
Check Pricing and Availability
Munchkin is an incredible brand that has a ton of amazing baby bath toys! In fact, we picked two different Munchkin bath toys on our best bath toys list and we are sure you will love them. Up first is our pick for the best hygienic bath toys! These are the Munchkin Float and Play Bubbles and they are great for a wide variety of kiddos.
Why pick up it:
These Munchkin bath toys were an easy choice when we started seeking out the best hygienic bath toys. They are definitely superior to almost all bath toys when it comes to preventing water from becoming trapped – which is essential in preventing the growth of mold. The toys are very efficiently sealed completely shut. So, they float really well and never fill with water.
Since water only touches the outside of these Munchkin bath toys, it's super easy to just let them air-dry after bath time with no real worries about mold having an easy way to grow. There are no cracks and crevices where water can get caught up in. Even without holding water, these are super fun bath toys for all ages – especially little babies! In fact, these make a great first bath toy for infants!
Two of the four little bubble toys feature cute little characters inside! One is a black and white penguin and one is a green turtle. These help to increase imaginative play and interest for your little one! The other two bubbles each have a different fun whirly toy inside. These are really good for making rattle sounds and increasing the sensory experience your baby has, making these good educational bath toys too!
Sensory Play:

What is really nice about the best hygienic bath toys isn't just that they are easy to keep clean and some of the bath toys for no mold. They also provide a really wonderful sensory experience for your baby while they play. This pack comes with 4 different Munchkin bath toys and each one is an adorable bubble with different things inside. The items inside the bubble toys are a huge part of what helps provide that sensory experience.

As your baby holds and moves the infant bath toys around in their hands, they see and hear them shake and move around. They rattle and make lots of noise when they shake these toys! Watching and hearing these things in response to what they are doing is really great for teaching your baby cause and effect. Additionally, the outside of the bubbles features little bumps and textured rings that further add to the sensory experience through touch.

These hygienic bath toys can certainly be used to add some extra fun and interest to even baths for older babies. However, they really are best for younger babies. They are lots of fun for little ones, but the reality is that the play is much more limited with these baby bath toys compared to the other best tub toys that we reviewed. So, they just won't hold the attention of older babies and toddlers as well.

PROS:
Floating bath toys don't get lost in the bath
Great first bath toy for 3-6 months infants
Multiple features help increase sensory play and teach cause and effect
Don't hold water at all making them the best hygienic bath toys
CONS:
Not great for keeping the attention of older babies and toddlers
There are lots of reasons that you may choose these awesome infant bath toys! These are the best hygienic bath toys, great infant bath toys, educational bath toys, and are even the best bath toys for no mold! We are confident that you and your baby will enjoy these awesome Munchkin bath toys!
4
Munchkin Little Boat Train – Best Boat Bath Toy
Features:
6 bath toy boats
6 different colors
Numbered
Silly faces
Stackable
Scoop and pour
Strain water
Hook together in a train
BPA-free
Boat toys make some of the best bath toys! They are so simple and fun. They add a great amount of potential for awesome imaginative play to any bath. A lot of parents are on the search for the best boat bath toy and we think we have found it right here with the Munchkin Little Boat Train! My son and daughter both adore this bath toy boat set and I do too!
Why pick up it:
There are a pretty decent number of boat bath toys out there, but this is easily the best boat bath toy we came across, which is exactly why we chose it for our best baby bath toy list! First off, it is actually 6 toys in 1! With this bath toy boat set, you get 6 little plastic boats. They are all made of high-quality safe materials and are, of course, BPA-free.
These are simple toys that can actually be used in lots of different fun ways. One of the reasons that we really believe that these are the best boat bath toy out there is because they are also a great hygienic bath toy, which you don't come across as often with boat toys.
That's because many boat toys hold water inside them somewhere and can therefore be dangerous holders of bacteria and mold. Each of these boat bath toys are made as one piece. There is no actual inside and nowhere for water to become trapped.
These little boat bath toys are so incredible that it's hard to find anything to complain about. The only issue I've had at all is that they don't always stay hooked together as a train well when my son uses them that way. He has to retook them together often because they come undone easily. This wouldn't really matter with little babies playing with them, but now that my son is getting older, he likes to use them as a train and gets frustrated that they don't stay together.
Educational:

This bath toy boat set is also one of the best educational bath toys out there! It actually has lots of cool little features that make it an educational bath toy. Each of these boats is a different color and each one is numbered as well! This can help teach your baby different colors and even basic counting skills. Just make sure that you are playing with your baby and talking to them about things like the colors and numbers on the boats. The more you show them and talk to them about these things, the faster they will learn about them!  

The best boat bath toy set also has a few other fun features! You can stack these little boats, or you can hook them together to make the bath boat train! Both of these are excellent for your baby's hand-eye coordination!

Plus, your baby can also use them to scoop, pour, and even strain water! This really helps to hold your baby's attention as well as teach them about how water moves and behaves including fundamental concepts like gravity.

PROS:
The best boat bath toy does not retain water, so it is very hygienic and one of the best bath toys for no mold
Lots of ways to play with these infant bath toys like scooping, pouring, straining, stacking, and hooking together in a train
Colors and numbers help to make this a great educational bath toy option
High-quality, lightweight, and BPA-free materials
CONS:
Train function doesn't work super well since the boats don't stay together good in the water
We just can't get enough of the best boat bath toys at our house and I know you and your baby will adore them too! They are so fun and versatile! I just love all the amazing benefits they have developmentally and as educational bath toys. Plus, my kids really have a blast with them! They even help keep them busy for longer than most toys since there are so many ways to play with them!
5
The First Years Disney Bath Squirt Toys – Best Cheap Baby Toys for the Bath
Features:
3 different bath toys
Bath squirt bath toys
Squirts water and blows bubbles under water
Bright colors
Recognizable Disney characters
Nemo, Dory, Squirt
Float in the water
Check Pricing and Availability
You don't typically expect Disney to be the cheapest of items. It seems that everything with a big name on it has a major upcharge, but we scored with these awesome bath squirt toys! These Disney Finding Nemo bath toys from First Years actually made it onto the best baby bath toys guide as our pick for the best cheap baby toys for the bath! Every family has a different budget, so we always try to keep some really affordable high-quality options on our guides.
Why pick up it:
Cheap baby toys that are also actually good-quality are pretty hard to come by. More often than not, you trade a good price for a high-quality product. Finding both a really affordable price as well as a super high-quality and durable toy really helped to increase the value of the best cheap baby toys for the bath.
These Finding Nemo bath toys are actually really well-made. They are made of safe and durable materials. Their appearance also hit the nail on the head since they look perfectly just like the characters they are designed after. They feature fun faces and bright colors that help to engage and interest your little one.
These are bath squirt toys, of course! So, they have the added fun of allowing your baby to fill them with water and squirt the water across the bath! They also work under water to blow bubbles! That's two different fun ways for your baby to have simple sensory experiences that can be educational and beneficial to development since it will help your baby develop good hand-eye coordination.
Recognizable Disney Characters:

It's always exciting for babies and toddlers when they recognize their favorite characters in their toys. These awesome bath toys are great because what characters could be better for baby bath toys than Finding Nemo characters?! Of course, these are the same characters in Finding Dory, too, so they are great for Finding Dory fans too!

There are three different bath toys in this set. You get Nemo, Dory, and Squirt! If your child has ever seen Finding Nemo or Finding Dory, they are sure to especially adore these sweet and fun bath toys! Of course, even if they haven't seen the movies, these are still super fun bath toys that they can really enjoy!

Unfortunately, just like with the previously mentioned bath squirt toys, these are definitely not one of the best bath toys for no mold. In fact, bath squirt toys in general are some of the worst toys when it comes to this issue. They hold water inside and it can be very difficult to get all of it out.

They only have one small opening, so you can't exactly get inside to clean them well. The dark, wet inside of these toys will definitely start growing mold eventually, even when precautions are taken. So, you just need to be prepared that these won't last a long time and will require replacing after a little while. They are still worthwhile, though, especially since they are the best cheap baby toys for the bath.

PROS:
Recognizable Disney characters add a lot of fun and excitement for your baby
Water squirting and bubble blowing add entertainment and sensory experience for your baby while also teaching hand-eye coordination
High-quality materials are durable and safe
Extremely affordable price makes these the best cheap baby toys for the bath
CONS:
Requires regular replacement due to tendency to trap water
These super affordable bath toys are a wonderful cheap baby toys option that will work well for any budget. Of course, they do need to be replaced more often than other bath toy options due to their tendency retain water. So, keep that in mind as well as the price itself. These are a really fun and simple option that brings some Disney magic to the classic bath squirt toy design!
---
FAQs about Baby Bath Toys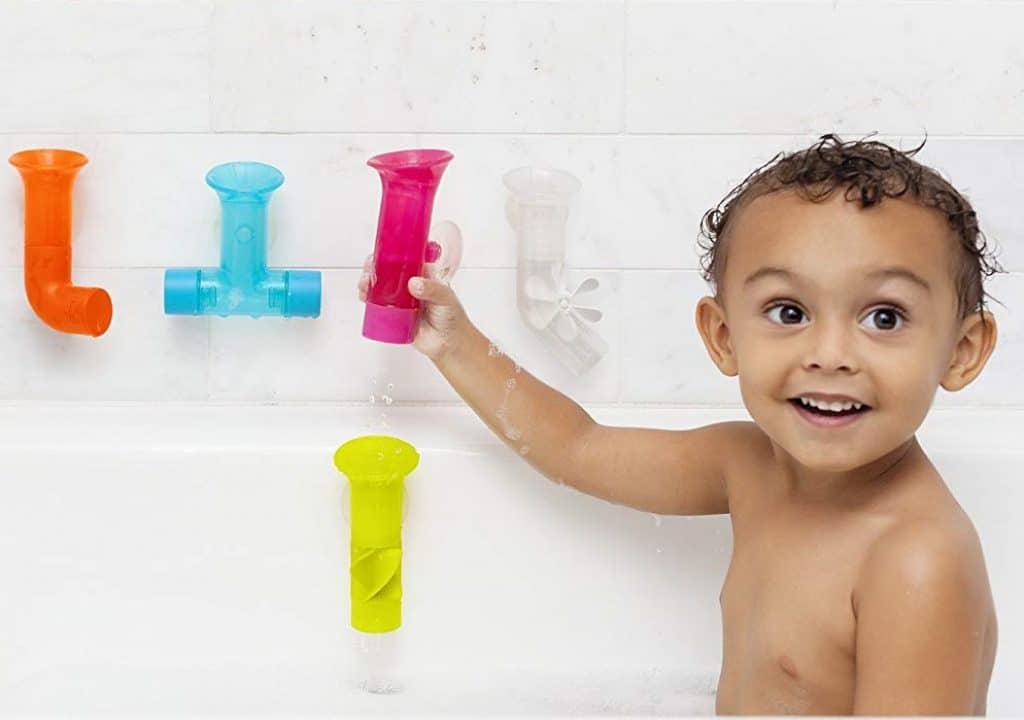 Of course! Bath toys are certainly safe for your baby. As with anything, you should always supervise your child when using bath toys. This is especially true since they are in the bath and require even closer supervision. Always following manufacturer guidelines further increases safety as well.
---
Yes, unfortunately many bath toys do have the tendency to trap water and eventually begin to grow mold. Make sure to regular clean your baby bath toys and always make sure they get as dry as possible in-between uses.

Evaluate your baby bath toys regularly for signs of mold and replace as needed. Also, keep in mind that not all baby bath toys will get moldy and you can review our baby bath toy list above to find a few of the best hygienic bath toys and best bath toys for no mold.
---
The best way to store bath toys is in some kind of open area where air can easily circulate. Mesh bags or plastic baskets can often be a good way to do this efficiently.
---
How often should bath toys be replaced?

There are no hard and fast rules about when to replace bath toys. Obviously, if there are any obvious signs of mold or damage, your bath toys need to be thrown out and replaced. However, it is best not to wait until you are seeing mold to get rid of them. Remember that this only applies to bath toys that actually have a tendency to hold water after the bath and can't be cleaned inside of, i.e. bath squirt toys.

For us, we honestly only use bath squirt toys a few times before tossing them. The idea of mold and the dangers involved with it worry me too much to take a chance. The kids still have a lot of fun and we don't mind replacing them regularly since they are so affordable.
---
When do babies use bath toys?

Babies can start using bath toys to some extent very early on. Even just being able to grasp the toys gives your baby an opportunity to experience some basic sensory play. You can also play with the toys with your baby to further add to the play and developmental benefits of baby's first bath toys.
Final Words
I have found over time that bath toys seem to be one area in particular where quality often suffers. There are a lot of cheap bath toys out there that just aren't any good. Fortunately, if you take the time to research and carefully consider different features, it isn't too hard to find the real best baby bath toys.

To make it easier on you, we have already done the work. I believe our baby bath toy buying guide and list of the best baby bath toys will help you easily find the perfect bath toy option or options for your baby. This way you don't have to sort through a thousand options or risk trial and error!