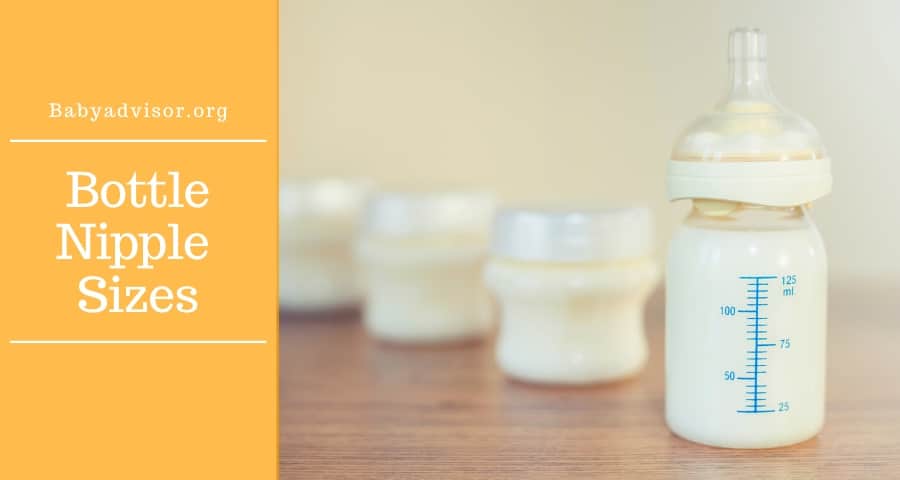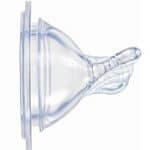 Baby bottle nipple sizes are an essential part of feeding your baby as he grows throughout the first year of your baby's life. You might not realize it at first, but bottle nipples come in different sizes and flow rates. So, picking the right Avent nipple sizes is essential.
Babies will often drink from any bottle nipple as long as some milk is flowing out of it. However, some infants prefer different types of nipples or the flow of the milk. Plus, picking a nipple that is too fast can cause your baby to ingest too much air, leading to gas and discomfort. 
Avent bottle nipples are one of the most popular picks by parents and babies alike. You can pick from different flow rates, so let's take a look at what you need to know. 
---
The 6 Avent Nipple Sizes
Avent has six nipple sizes that you can pick from, and all have different flow rates. You have to consider your child's age and size when selecting the right one. 
| Nipple Size | Ideal Age | Feeding Guide |
| --- | --- | --- |
| First Flow or Preemie  | 0 Months | Suitable for premature babies and newborn |
| Newborn Flow | 0+ Months | Ideal for newborns and breastfed babies of all ages |
| Slow Flow | 1+ Months | Suitable for newborns and breastfed babies of all ages  |
| Medium Flow | 3+ Months | Ideal for babies three months of age and older |
| Fast Flow | 6+ Months | Ideal for babies who are six months of age and older |
| Variable Flow  | 3+ Months | Allows thicker liquids to flow and ideal for babies who are three months or older |


1

Avent Natural First Flow Nipple
The Natural First Flow Nipple has a small hole that lets a slower and more controlled flow rate of milk to come out. For newborn babies with a tiny tummy, this is an ideal nipple choice. 
The First Flow nipple is made of durable silicone that is ultra-soft, odorless, and flavorless. They have a wide breast shape that allows for a natural latch. It allows newborns who breastfeed to take a bottle as well. Avent added a flexible spiral design with comfort petals that prevent nipple collapse during feedings. 
---
2

Avent Natural Newborn Flow Nipple
The Newborn Flow nipple has an anti-colic valve that stops too much air entering the bottle but not your baby's stomach. That means reducing colic and fussiness. 
Just like the First Flow Nipple, this one is made of silicone, which is ultra-soft and odorless. It has valve flexes to help mimic your baby's feeding rhythm, which allows your baby to pick his ideal flow. This nipple has a single hole that maintains the slowest flow, so it's great for breastfeeding babies as well. 
A Newborn Nipple requires a lot of suction, leading to a small output of milk. These nipples will frustrate an older baby. Some parents skip this nipple and move directly to the Slow Flow nipples, but your baby might like them!
---
The Avent Natural Slow Flow nipple is another choice if you want to combine bottle-feeding and breastfeed your child. It has a wide shape as well that helps mimic a mother's breast. The rounded and soft nipple makes latching easier for your baby, and the petal structure improves flexibility. The petal design also prevents nipple collapsing. 
The Slow Flow nipple has the twin anti-colic valve that stops your baby from taking in too much air. That keeps your baby feeling comfortable all of the time. 
When it comes to this nipple, be sure to watch your child's behavior. Your one-month-old baby might not be able to keep up with the flow, and that could indicate your infant needs to go back to Newborn nipples. If your one-month-old is handling the feeds well, keep an eye out for signs of frustration to suggest that it's time to move up. 
---
4

Avent Natural Medium Flow
The Avent Natural Medium Flow nipple is suitable for babies who are at least three months old, and the ultra-soft texture helps to mimic a mother's breast. Medium Flow nipples have two holes in them instead of one hole.
It also has a spiral structure that prevents nipple collapse and provides a natural feed. Plus, the anti-colic vent technology helps to get rid of colic and decrease discomfort from the air in your baby's stomach. 
---
The Avent Natural Fast Flow nipple is best for babies who are at least six months old. It has all of the similar features of the other Avent nipples, such as the wide breast shape, ultra-soft silicone, and integrated Airflex Vent technology to get rid of colic.
---
6

Avent Natural Variable Flow
The Avent Natural Variable Flow has an integrated slot hole that makes it easier for thicker fluid to flow out at a faster rate. This nipple makes it easy to get the right flow for your baby because you can turn the feeding bottle to line up with the proper markings. The I, II, or III markings indicate slow, medium, or fast flow. 
The hopes open with more suction. If your baby sucks harder to drink, the holes open wider. If not, it comes out at a similar rate as a Medium Flow nipple. 
This nipple also is made of the same durable, ultra-soft silicone that is odorless. The wide, breast shape makes it easy to combine bottle-feeding and breastfeeding.
---
Breastfeeding Guide: Here are Top 5 Bottles for Breastfed Babies.
Why Can't I Use a One Size Nipple?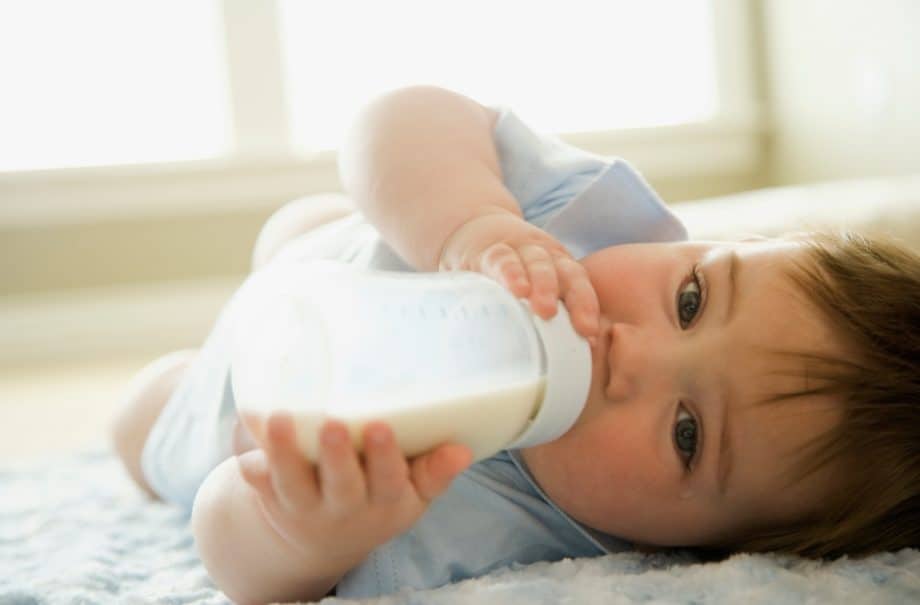 You might wonder why you even have to use different sized nipples. It can be frustrating to have to change nipple sizes throughout the first year of life, but it's for a good reason.
If your baby is dealing with a nipple that is too slow, your baby might end up being cranky, frustrated, take too long with feedings, or not get enough milk. If a baby is too frustrated, they might stop feeding, and your baby needs to drink the right amount of milk for proper growth and development.
Having a nipple size that is too fast creates a lousy situation for your baby. It's like a waterfall going down your baby's throat, and that can lead to gagging, choking, or milk spilling everywhere. Your baby might try to gulp down the milk faster, leading to additional air going into your child's stomach, causing colic and gassiness. 
---
What Avent Nipple Size Should I Use?
Pick the right Avent nipple size
Here are some general guidelines to help you pick the right Avent nipple size.
For babies who are breastfed and bottle-fed, using a Newborn nipple with one hole is ideal for the first month. 

Babies between 1 to 3 months old or breastfed babies should use the Slow Flow nipple that has two holes. 

For babies 3 to 6 months, use the Medium Flow nipple that has three holes. 

Babies who are six months or older can use the Fast Flow nipple. 
---
You may also interested: Check out our Best Bottle Sterilizers suggestion to protect your baby from harmful germs.
When to Change Bottle Nipple Sizes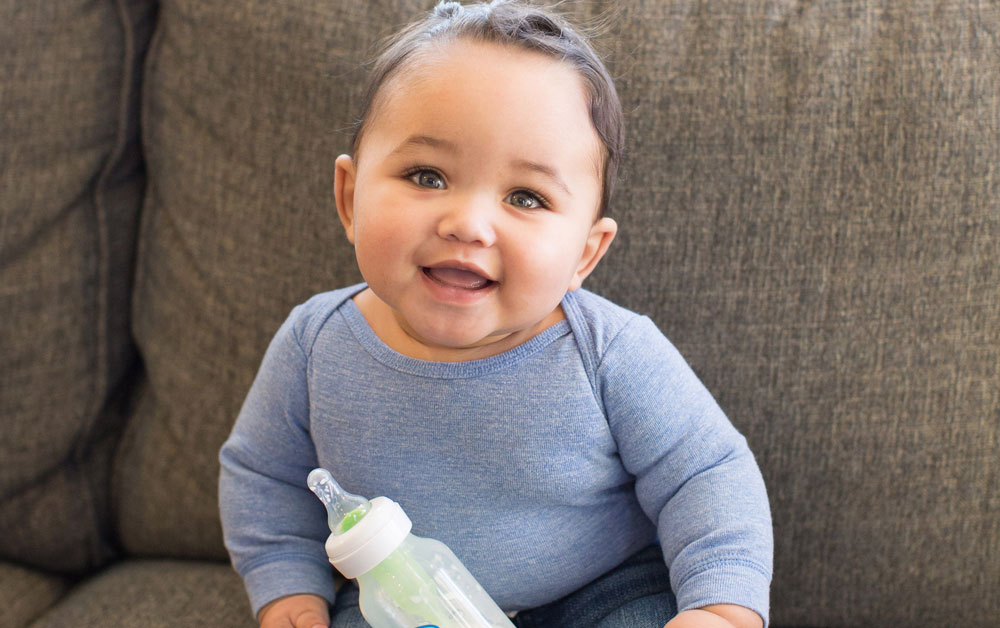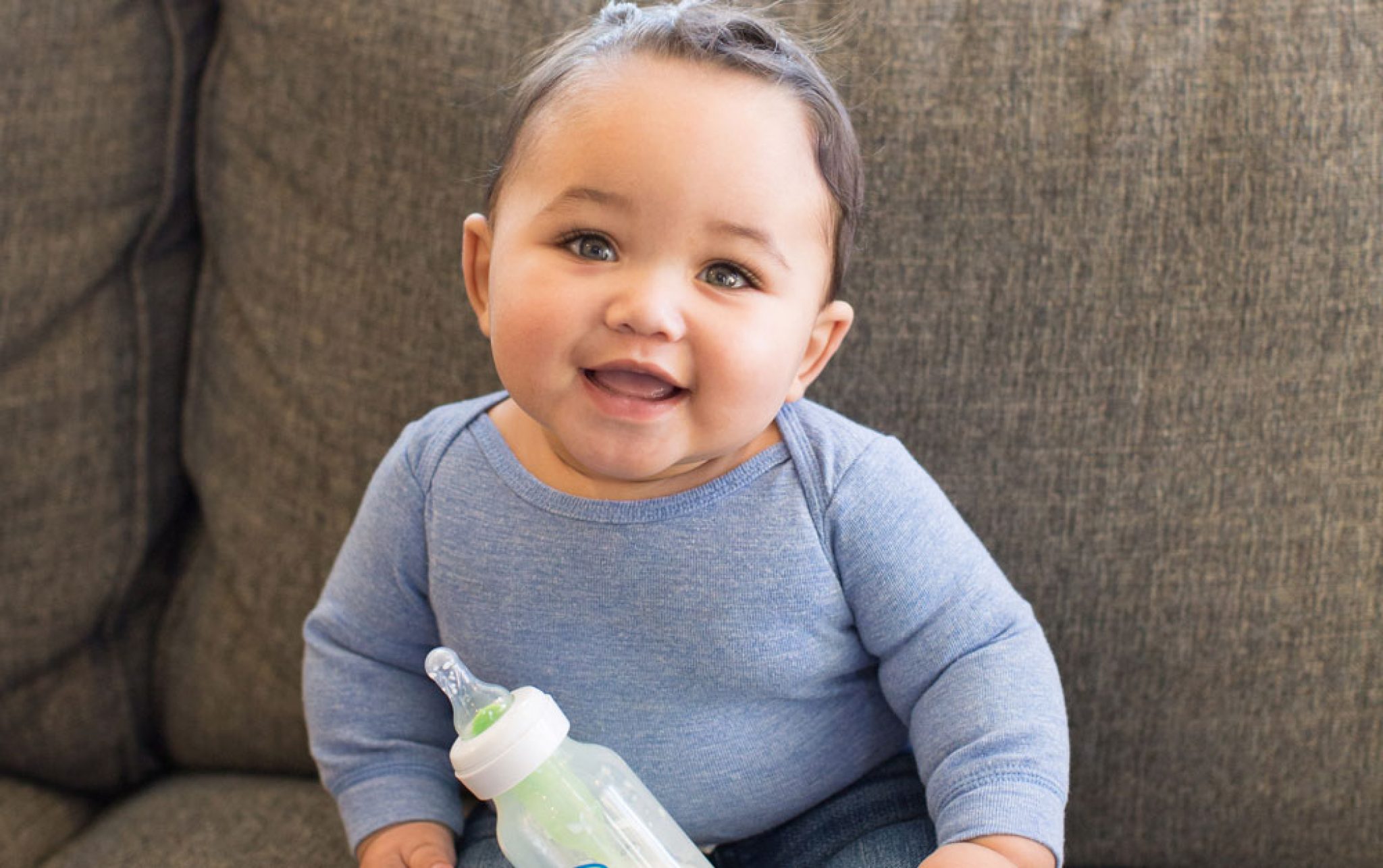 You can check with most manufacturers on their websites to help decide when it is best to change bottle nipple sizes. The faster nipples are meant for older babies because they eat more at each feeding time, and they can handle a more rapid flow of milk. 
Here are the general recommendations by manufacturers:
Slow Flow:

0-3 months

Medium Flow:

3-6 months

Fast Flow:

6-12 months
---
Age isn't the only determination of nipple size because all babies are different. It's best to watch for signs that your baby is ready to move up a size. Here are some signs that your baby is ready for a different nipple size.
Sucking hard

Collapsing the nipple

Getting aggravated during feedings

Smacking at the bottle

Taking a long time to feed, generally 30 minutes to 1 hour

Eating less at feedings and getting hungry soon afterward.
---
Generally, if your baby isn't showing any signs of frustrating or taking too long to eat, then you don't need to move up a size. If your baby does show signs of needing to move up a nipple size, you can move up a size and see how your baby reacts. 
Watch for signs that the nipple size is too large for your baby, such as:
Gagging

Choking

Dribbling milk out of the corner of their mouth
If you see these signs, then you need to move back down a size. Having a faster flow can lead to discomfort in the digestive tract.
Check it out! Read our review and find out the best bottle warmer for your baby.
---
Final Words 
Picking the right Avent nipple size make feeding your baby more enjoyable for all. By watching for signs that your baby is ready for the next nipple size, you can ensure your baby isn't frustrated during feedings or taking in too much air. 
Remember that it's best to change nipples every three months or at the first sign of wear and tear. You want your bottle nipples to perform at its best to avoid one breaking during a feed. The best nipples make feedings even more enjoyable.