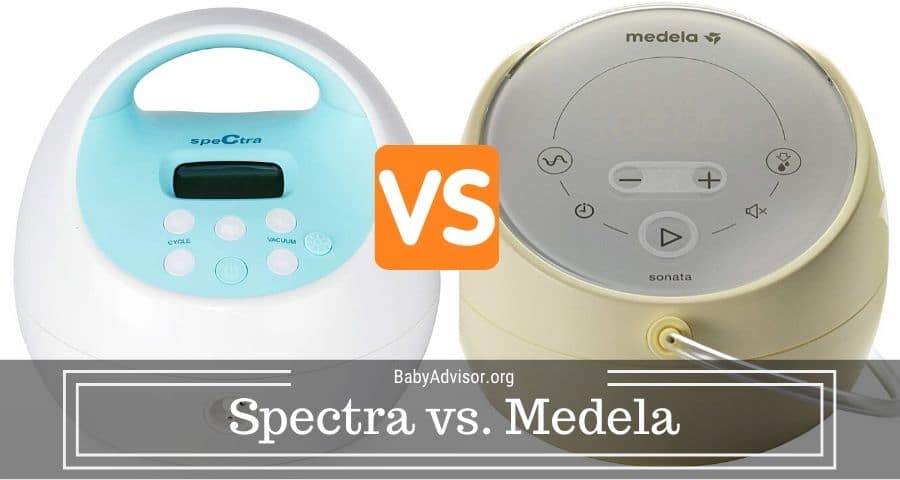 Whether you are headed back to work, exclusively breastfeeding, or just want to have a breast pump, you'll need to find the best one. Your search for the perfect breast pump inevitably led you to compare Spectra vs. Medela, two of the leading brands of pumps on the market.
Being able to pump breast milk efficiently depends majorly on whether or not you have the right pump to do the job. The right pump makes all of the difference.
Medela and Spectra both make different models of pumps, so it's not as simple as saying, "I want a Medela breast pump." Instead, you have to compare all of the various models and pick the one that works best for you.
---
An Overview of Medela and Spectra Pumps
---
Comparison of Spectra S2 s. Medela Pump in Style
Two of the most popular models by these companies are the Spectra S2 and the Medela Pump in Style. Chances are you will have to debate both of these options, looking at their features.
Here is a quick overview of the S2 and Pump in Style.
| Breast Pump | Warranty | Pump Weigh | Batteries | System | Bag Included | Bottles Included |
| --- | --- | --- | --- | --- | --- | --- |
| Spectra S2 | 2 Year | 3.3 Pounds | No | Closed System | No | 2 Included |
| Medela Pump in Style | 1 Year | 7 Pounds | 8 AA – Not Included | Open System | On-The-Go Tote, Backpack | 4 Included |
---
Features of the Spectra S2
In general, the Spectra S2 is the preferred choice over the PIS because it has a gentle emulation that mimics an infant suckling. The pump massages the breast during the expression cycle, plus it's incredibly quiet.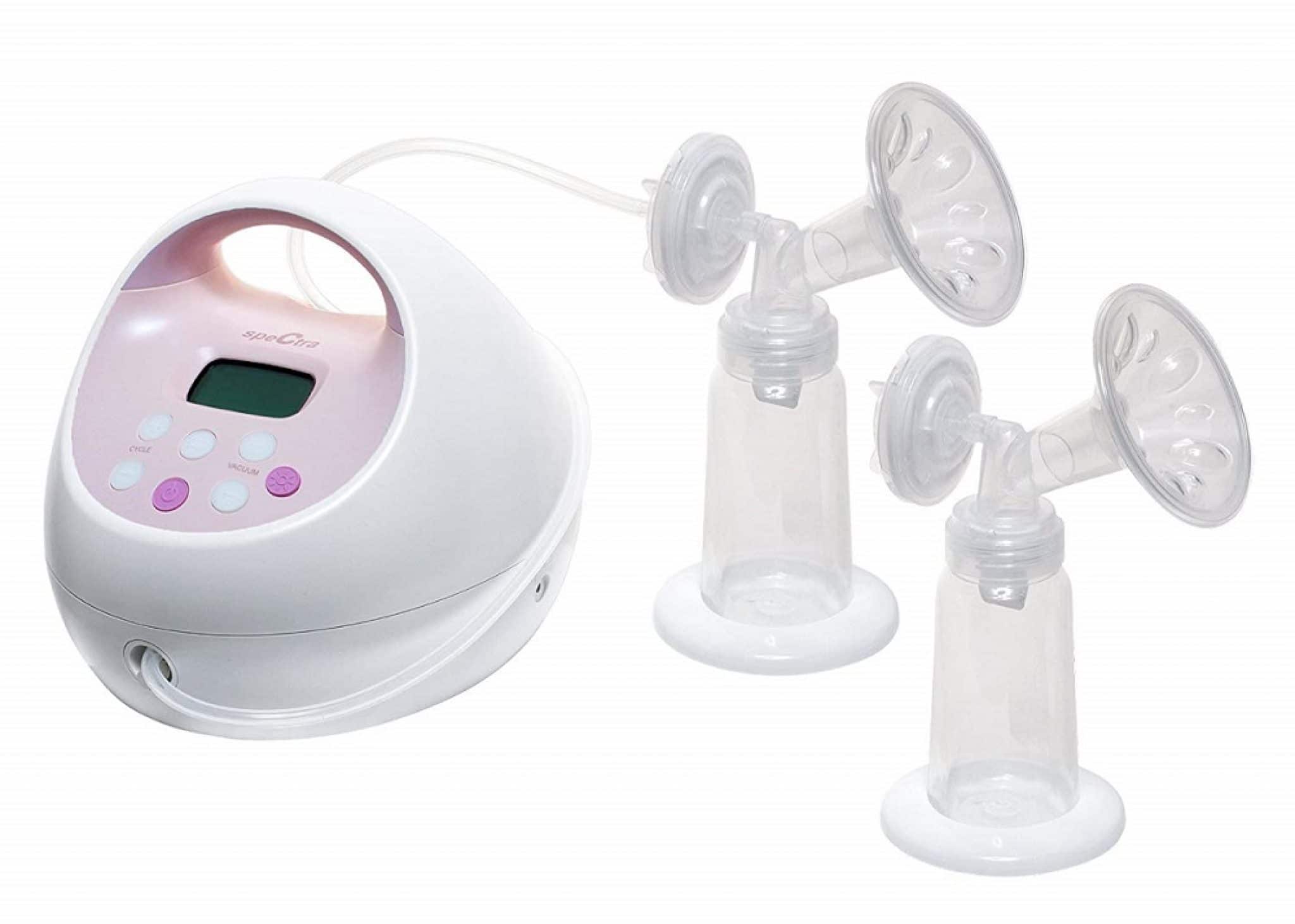 Speaking of expression cycles, that's one of the features that make the S2 different than the PIS. Their pump starts with a massage that stimulates your letdown reflex to help your milk start to flow. It has a short and shallow suction. Then, the pump moves into an expression mode with a stronger suction that imitates how your baby breastfeeds.
The pump is a closed system that protects against backflow, making it a hygienic choice.
You can fully adjust the suction in both letdown and expression modes.
Spectra added a timer and a nightlight along with an LCD display screen.
It's a lightweight pump that weighs less than four pounds.
You'll enjoy that it offers a quiet pumping experience.
Advantages of the Spectra S2
We're going to carefully take a look at both of these models, so that means we have to look at what makes the Spectra S2 stand out against the Pump in Style.
Here are the main advantages of Spectra S2.
Spectra offers backflow protection by using a closed system, which stops mold or bacteria from coming in contact with your breast milk. It also means you don't need to stress about cleaning tubing.
It Offers Highly Customizable Settings
Every woman responds to different settings, speeds, and suction rates. That's why having a breast pump that is highly customizable matters. The Spectra S2 offers an adjustable suction in both the expression and letdown modes. You can find the right setting that is comfortable for you, and you'll never need to worry about any pain.
If you need to pump in public, such as at work, quiet will matter. That's one of the reasons why you might prefer the Spectra S2. It's super quiet so that it won't bother you, coworkers, or your sleeping baby.
We all know that babies cost money, and if you want to save a few dollars, the Spectra S2 is more affordable than the Medela Pump in Style. Sometimes, when you're watching your budget, each penny counts.
Features of the Medela Pump in Style
Medela is the gold standard when it comes to the world of breast pumps. For years, these were the best of the best, and it's not for nothing.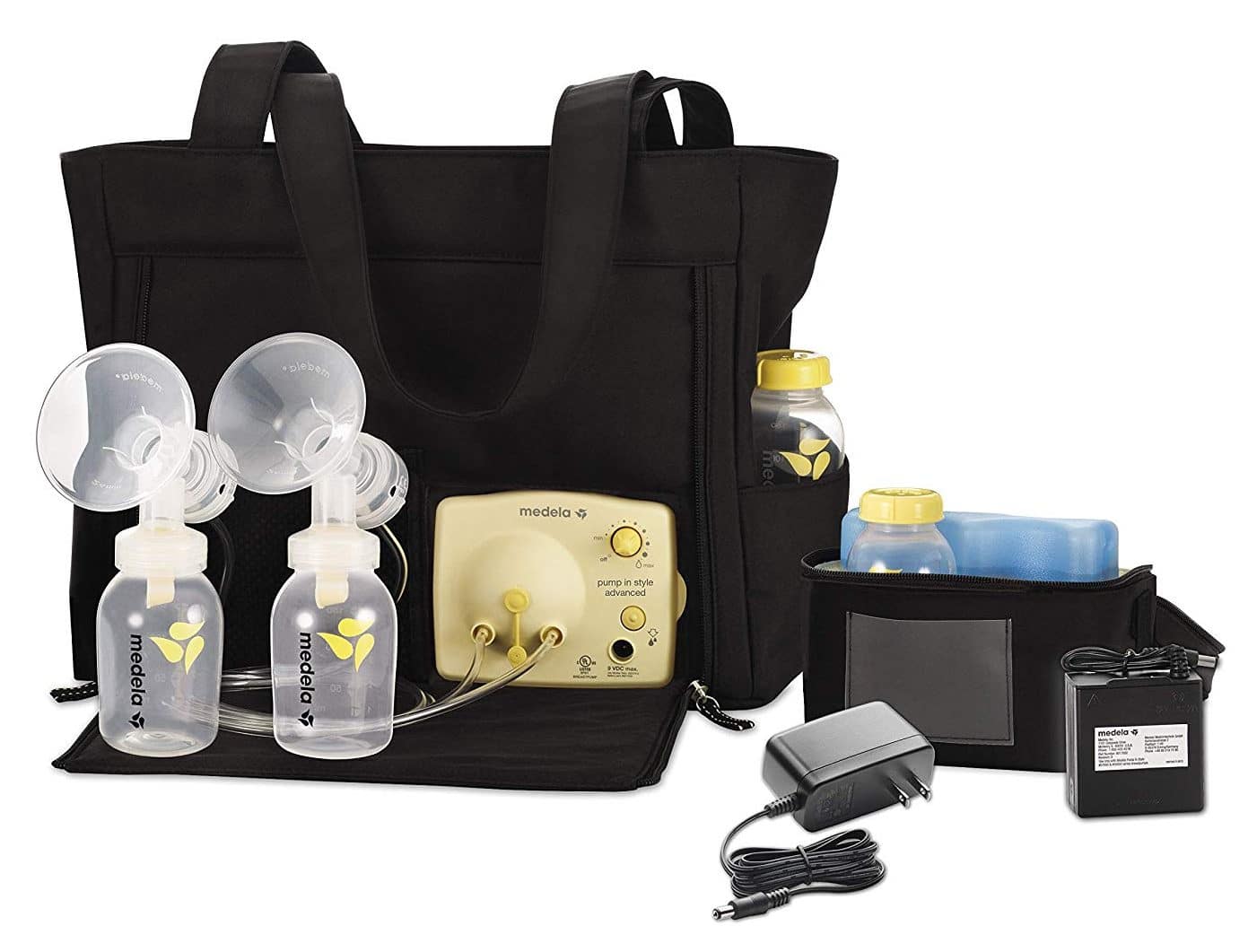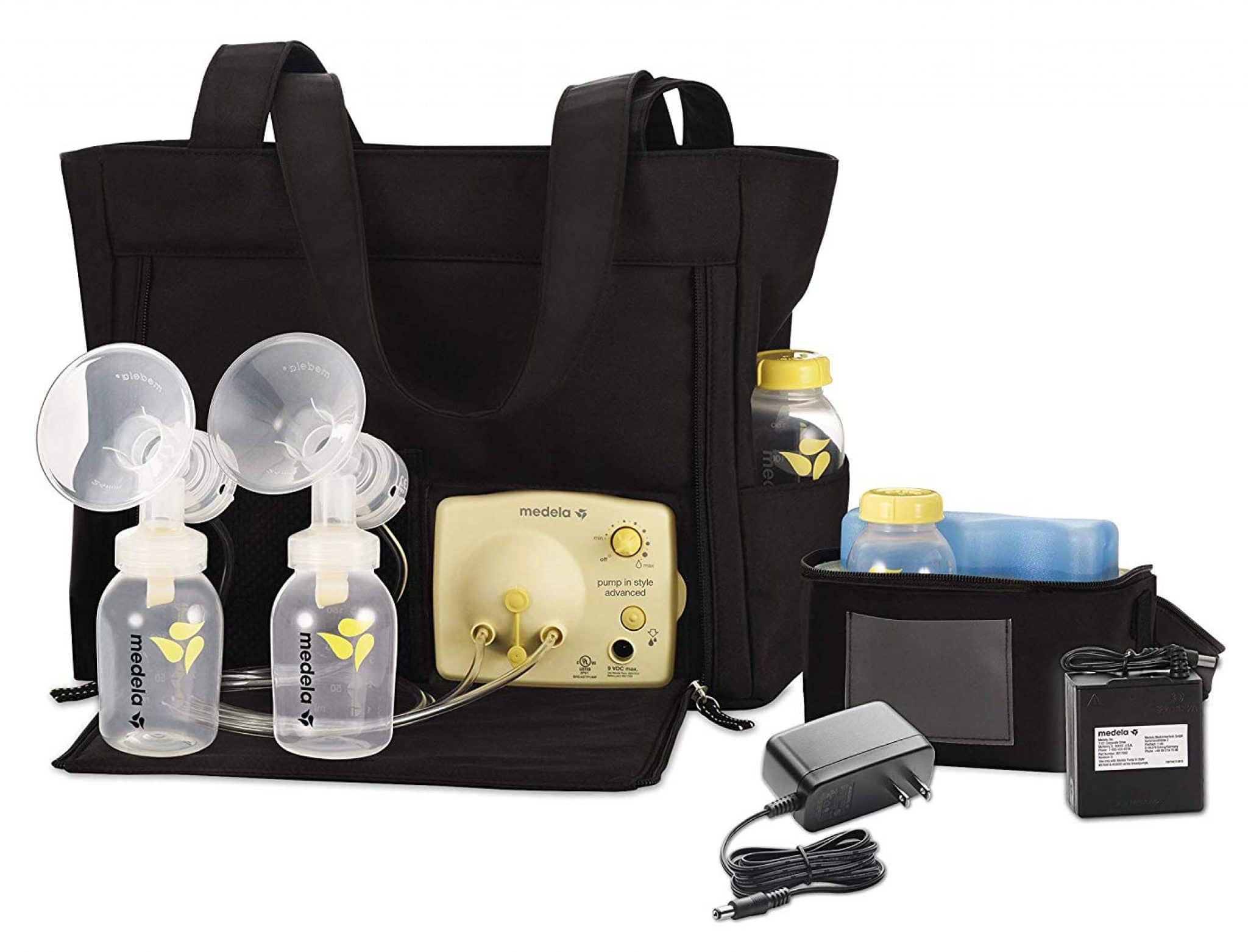 Medela truly stands out when it comes to all of the accessories included with their pumps. You receive four bottles, nipples, and caps along with a cooler, bag, and an ice pack. No other breast pump comes with as many accessories as Medela pumps.
The pump comes in a microfiber bag that keeps your pump, bottles, and all of the necessary parts.
Medela includes a cooler bag, ice pack, and bottles.
It has a two-phase expression technology along with a one-touch letdown button.
Advantage of the Medela Pump in Style 
So, how does the Medela Pump in Style stand out against the Spectra S2? Here are some of the benefits to consider.
Medela includes a microfiber bag that makes it easy to keep everything organized and contained in one place. You can keep all of the pieces together and your required accessories without fumbling with multiple bags. The pump fits inside of a separate area in the bag, staying secured with a Velcro strap. That means it won't slip or slide around instead of the bag.
It Has Everything You Need 
Medela included everything you need. It comes with a cooler bag so your milk can stay cool while you're away from home. The cooler bag holds four bottles of breast milk, and the ice pad keeps the bottles cold for hours.
Mothers love the two-phase expression technology and the one-touch letdown button. That helps women pump more milk at a faster rate. Using the letdown setting helps your body release the breast milk.
---
How to Select The Right Breast Pump for You
You might be wondering how to pick the right breast pump for you. It doesn't have to be a difficult decision; you just have to consider several factors.
Let's go over those factors to help you make a choice.
Do you plan to go back to work after having your baby? Will you be away from your baby for extended periods, or do you need to pump breast milk for the occasional date night or store trip?
There are single or double electric pumps or manual pumps on the market. Electric pumps make the most sense because they're time efficient and gives you the option to be hands-free. That means you can multi-task. However, if you need to pump a single bottle here or there, the cost of an electric pump doesn't make as much sense, and a manual can be just as efficient.
Both the Spectra S2 and Medela Pump in Style breast pumps can be used as a single or a double pump. That's helpful if you're breastfeeding and pumping at the same time or if you need to pump both sides. It gives you versatility.
If you're going to pump a lot of breast milk frequently, such as working, a double breast pump will be the best choice because it's less time-consuming. You'll get the job done faster.
Everyone has different breasts, and all breasts respond to different suction speeds and rates. You want a pump that is adjustable and one that offers two different expression cycles. There should be an expression cycle that helps to encourage your letdown cycle as well as one that efficiently expresses milk.
Are you wondering what a closed or open system means? It's quite a big deal in the world of breast pumps! The difference is about how each pumping system is cleaned, which is hugely important.
A closed pumping system prevents the backflow of breast milk back into the tubing system or the motor. That means this is the cleanest pumping choice, and it means that multiple users can use the same pump.
An open pumping system is the opposite, so it does allow for the backflow of breast milk. By letting it run on its own after you finish pumping, you typically can let any excess milk run cleanly out of the system. However, you will need to sterilize and clean all of the tubing, which takes time and increases the risk of mold and bacteria.
Medela Pump in Style is an open system, so you do risk the moisture building up and causing mold in the tubing.
If you're spending all of this money on a breast pump, you want some accessories to come with you. Generally, the pump should come with bottles and nipples as well as extra accessories for the pump. For example, you should get extra tubing and membrane parts.
---
Read More: Check out the best bottles for breastfed babies.
Picking Spectra vs. Medela for You
When you're comparing Spectra vs. Medela, there is one essential thing for you to remember – both of these brands offer top-quality pumps. Each brand appeals to moms who want breast pumps, which are known to have an excellent reputation for performance.