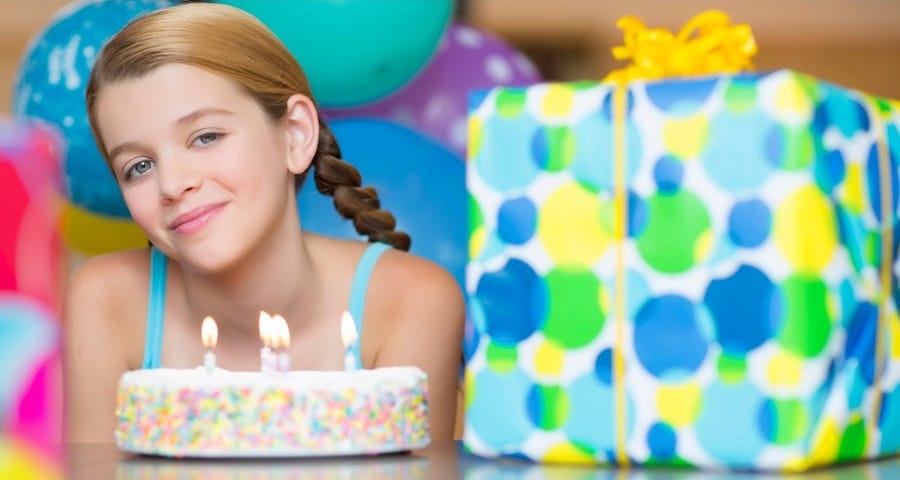 Most people can relate with the struggle of finding the best gift for girls. There is no one gift that will fit all girls out there and therefore there is a need to clearly identify what gift fits her. To give you some guidance on what to gift to get for her, we've put together this list of twenty gift ideas that she will not resist.
---
Best Birthday Gift Ideas for Girls
---
Why we choose it: This camera is the best budget instant camera because it can be used to capture moments like old-school Polaroids and can also capture good close up pictures for example selfies.
Material: Plastic shell
Girls love taking photos and therefore this Fujifilm mini 9 instant camera would be a good gift for her. It is an upgrade of Fujifilm Instax Mini 8 and has more features. This camera requires 2AA batteries and the size of the pictures taken is around 62 x 46 millimeter. The weight of camera about 300 grams making it easily portable and it also comes in a variety of colors that include pink, blue etc.
Check Pricing and Availability
PROS:
Has a Selfie camera
Easy and fun to use
Can capture great close up images due to the close up lens.
Has a classy finish
It has different modes that captures the images depending on the surrounding.
Contains a color film and a 'black and white' film
Good picture resolution
A variety of camera color options
Includes macro adapter
Easy to hold and carry around
Takes brighter pictures
CONS:
Lacks Internal storage
Doesn't have a tripod socket
Cannot share a soft copy of a picture
Comes with AA batteries that are non-rechargeable.
The films can be a little expensive.
---
Why we choose it: This Cuisinart ICE-21PK can be used to make frozen yogurt, ice cream, gelatos and sorbet which are the best frozen desserts for any girl out there.
Material: Plastic shell
Most girls love frozen desserts, therefore this ice cream and sorbet maker is definitely the best birthday gift for any girl. This ice cream and sorbet maker will help her make her own preferred ice cream at home. It is important to make ice cream at home because some ice creams or frozen yogurts have artificial ingredients which can be unhealthy.
Some features of this ice cream and sorbet maker include: runs on electricity, has a unique paddle that can make different frozen desserts in 20-40 minutes, has a capacity bowl of 1.5 quarts, a double insulated freezer bowl and a presence of a lock lid.
Check Pricing and Availability
PROS:
Can make ice cream in less than 1 hour
Powerful motor
Easy to use and clean
Doesn't require rock salt or ice
Small enough to fit in small storage spaces
Has a 3 year warranty
Has a simple on and off switch
CONS:
It is loud
Requires electricity
---
Why we chose it: Girls will love this lilac-colored cake pop maker because it will make their baking work easier since it can make up to 9 cake pops at the same time.
Material: Plastic
The Babycakescake pop maker is seriously too cute for any girl not to like. Girls love cakes and this will help them make cake pops at home. It is simple to use and can help save some coins. Some important features of the babycakes Mini Cake Pop Maker include: it has Non-Stick Baking Plates, it can make up to 9 Cake Pops at once, has a latching Handle, non-skid rubber feet and a convenient Cord Wrap.
Check Pricing and Availability
PROS:
It can make up to 9 cake pops at a go
Has a non- skid rubber feet that prevents the cake pop maker from sliding.
Easy to use and to clean
Availability of the cord wrap to prevent the cord from tangling while storing.
Has a cute design for girls
CONS:
Might take some time to bake the cake pops
Available in only on color
---
Why we choose it:We consider these air pods as a good gift because they have a wireless connection which reduces the inconvenience caused by hanging wires.
Material: Plastic Shell
The Apple AirPods show some incredible good design that makes it a perfect gift for girls. These air pods can be used for listening to music/podcasts and for making calls. Some features of these air pods include: Comes with a charging case, Bluetooth connectivity, requires 2 Lithium metal batteries and has a H1 chip that gives a high quality sound.
Check Pricing and Availability
PROS:
The quality of the audio is amazing
Feels and looks beautiful
Has a casing with a lid to protect them when they are not in use
Comfortable to wear
Easy to use and connect
Light weight making it easy to carry around
Automatic connection
More than 24 hours battery life with charging case
Doesn't require a headphone jack
Great for workouts
CONS:
They are not sweat or water resistant
Bad quality of sound on microphone especially when recording
Lacks noise cancellation
Large EMF output
Do not fit on everyone's ears
---
Why we choose it: It is a two-in-one round brush hair drier which unlike other driers, it can be placed closer to the scalp while drying the hair giving better results.
Material: A plastic shell
This hairdryer and volumizer hot air brush is perhaps one of the best gift for a girl because girls love and treasure their hairs. This brush is best used for detangling, drying and increasing the volume of hair. Some features of this brush include: It has 3 heat/temperature settings, tufted bristles, nylon pins, a non-detachable brush head, a cool tip, airflow vents and ALCI Safety plug.
Check Pricing and Availability
PROS:
Lightweight and therefore it doesn't strain your arms
Easy to use and style hair
Gives a great volume and shine to the hair
Correct size giving you enough control of the brush
Can be used to create waves and curls
Used on any kind of hair
Faster drying
Less heat damage
CONS:
Not the best for super short hair
It is Loud
---
Why we choose it: It is a convenient water bottle that can be carried around and it is also a popular water bottle used by many people.
Material: 18/8 food-grade stainless steel
The Hydro Flask Water Bottle is a recommended gift for the serious water drinkers to carry around. It has a cute design that makes it attractive and classy. The wide mouth also makes it easy to drink water at any level. It great for outdoor activities such as walks, runs or for travelling.
Other features of this water bottle are: It has a curved radius that makes it easy to grip, has double wall vacuum insulation and made using the Temperature shield technology that aids in maintain the temperature of the water.
Check Pricing and Availability
PROS:
Keeps cold drinks cold and hot drinks hot
Comes in different sizes and colors
Light weight than other insulated water bottles
High quality and durable
No flavor or taste transfer
Easy cleaning and dish washer safe
The powder coating of the bottle does not sweat and helps with grip
Made of stainless steel
The 20 oz. hydro flask fits in the vehicle cup holder
CONS:
The lid is not leak proof
---
Why we choose it: The Amazon.com gift card is a card that you can gift any girl in case you have no idea to give. It is redeemable on items storewide at Amazon. She can get whatever she wants for the amount of the gift card.
Material: Paper
It can be sometimes difficult to know what item to gift someone and this Amazon's Gift Card can come in handy. Amazon Gift cards have become popular in gifting people in special occasions such as, Birthdays, Christmas, etc. Some characteristics of this Gift card include: There are no extra fees, no expiration date and is easily scanned with a mobile or tablet using the Amazon App.
Check Pricing and Availability
PROS:
Gift Card is put inside a gift box making it look more attractive
The amount of the gift is not shown on the Gift Cards
Comes with no fees or expiration date
Easy to Scan and redeem
Has Free One-Day Shipping
CONS:
Non-refundable or non-returnable
---
Why we choose it: iPhones are at a risk of breaking once they fall. This iPhone cases are nice to look at and they also help in keeping the phones safe.
Material: High Grade TPU
Everyone would be happy to receive a phone case as their birthday gift. A phone case offers extra protection to the phone and also makes it look cute. This is a good gift for either a daughter, girlfriend, friend or a wife who has one of these iPhones, during her birthday. Although this gift is limited to only those people with the above iPhones, it is definitely a good gift for any girl who has any of the iPhones.
Features of this phone case include: It is compatible with iPhone 6, iPhone 6S, iPhone 7, iPhone 8 4.7 inch and it also ontains some skin lotion grade white mineral oil.
Check Pricing and Availability
PROS:
Light weight and soft
Fits the phone perfectly because of the perfect cut outs.
Attractive because of the moving liquid
The slim design allows for maximum functionality of the iPhone
Acts as a protective gear to your phone
The liquid is safe for skin
Comes with a glass screen protector
There are a variety of colors and designs.
CONS:
Not compatible with other iPhones such as iPhone 6 Plus/6S Plus/7 Plus/8 plus 5.5 inch.
---
Why we choose it: This shop succulents are great because they maximizes the greenery of a place and green is definitely beautiful.
Material: Plant
We all know the importance of plants and how plants can make a place or a home look beautiful. The shop succulents, which include a unique collection of live plants and mini succulents, are one of the best birthday gifts for any girl out there. Some features and requirements of these plants and succulents include: The succulents come in 2" pots filled with soil, they might require a balanced fertilizer during the growing stand, partial sunlight is needed and watering should be 1 time every two weeks during winter and 1 time per for other days. It also has a 30 day health guarantee.
Check Pricing and Availability
PROS:
Easy to care for them
Requires very little attention
Attractive to look at
Need little water and sun
They can be replanted
Comes in different unique colors and types
Full refund or replacement if the plants arrive damaged
Used as home décor
Different sizes and styles
CONS:
When not taken care of appropriately, they can easily die.
---
Why we choose it: This backpack can be used in so many ways. Some of the uses include can be used as a travel bag, school bag, hand bag and a laptop bag.
Material: High quality waterproof scratch-resistant nylon
With this one, you can never go wrong. This cute Himawari School Waterproof Backpack is a good gift for girls in schools especially those in colleges. It is spacious enough to accommodate books, stationery a 14" laptop. Features of this Himawari School Waterproof Backpack include: It has some leather decorations, smooth metal zippers, can accomodate a 14" laptop, waterproof and its size is 15" x 11" x 6".
Check Pricing and Availability
PROS:
Durable and good quality
Soft, padded and adjustable shoulder straps
Enough space to comfortably accommodate a 13" laptop
Has about 10 pockets of different sizes
Comes in different colors to choose from
Waterproof and scrap resistant
It looks cute and fashionable
Main compartment has a double zipper
It's affordable
CONS:
It is not large enough to accommodate large stuff for example a 15" laptop
---
Why we choose it: This Kala KA-15S Mahogany Soprano Ukulele is beautifully made and incredibly a fun instrument to play.
Material: Mahogany with a satin finish
This is a beginner friendly ukulele that could be a good gift idea for a girl who is interested in music or who is interested in learning how to play instruments. It is quite easy to learn how to play this ukulele. Some features of this Ukulele include: It has a walnut and a fingerboard, 12 brass frets, a GraphTech NuBone Nut, Aquila Super Nylgut Strings, Polynesian-style Shark Teeth rosette and it is best used for learning purposes.
Check Pricing and Availability
PROS:
Affordable
High Quality Strings
Light weight compared with other soprano Ukuleles
Produces a soft and warm sound
Beautiful with a unique design
Made of high quality materials
Comes with a gig bag
CONS:
Fragile parts for example the tuner
Not suitable for events or concerts
Small
---
Why we choose it: This wireless high performance Bluetooth headphone is a perfect birthday gift for girls because it has colors that are quite suitable for girls for example pink, white etc.
Material: Insulation materials
Girls love listening to music and so is everyone else. These wireless headphones would be a great gift for girls who are interested in music. It just needs to be connected using Bluetooth to either a phone, tablet or a laptop.Some features of this Beats Solo 3 Wireless On-Ear Bluetooth headphones include: an Apple W1 Chip and a class 1 Bluetooth connection, wireless, adjustable, has cushioned ear cups, 40 hours battery life, a foldable and sleek design.
Check Pricing and Availability
PROS:
Energetic sound
Wireless connection
Excellent comfort
Available in different colors
Easy to use and connect
Compatible with both IOS and android devices
Sleek and beautiful design
Good battery life
Comfortable ear cups
CONS:
Overheating
Clogging
Sound leakage
---
Why we choose it:It is a waterproof device that promotes a reading culture. Promoting a reading culture is always worth it because they can learn a lot about life at a young age.
Material: A device
This is a budget friendly device that stores many books ranging from 2000-8000 books depending on the storage size you have. Some useful features of this Kindle Paper white includes: It has signature 300 ppi, a 6" Glare-free Paper white display, Laser-quality text, twice as much storage than that of the previous generations, a powerful battery and it is available in 8GB and 32 GB storage sizes.
Check Pricing and Availability
PROS:
Light weight to carry around
Available in different colors
Waterproof
Excellent battery life such that one battery charge can last weeks
Can be paired with any Bluetooth devices
Classy modern design
Can be connected to WI-FI
Audible
Affordable
Easy to set up, purchase and download books
CONS:
Lacks the automatic page orientation and auto adjusting light sensors
---
Why we choose it: The Fitbit Charge 3 is a fitness tracker that is convenient to carry around during outdoor activities such as walks etc. It is popular and also considered as an expensive gift.
Material: Made of Waterproof and inorganic materials
Fitbit Charge 3 fitness activity tracker is well-known for its ability to track as well other activities trackers, such as sleep tracking, steps counter, heart rate monitor etc., because it has a little of each. Some features of this activity tracker include: It has 15 plus exercises to choose from, a battery life of up to 7 days, a Bluetooth 4.0 connection, touchscreen, operating temperature ranges from -10 degrees to 45 degrees Celsius and it is also compatible with Android, IOS and Windows devices.
Check Pricing and Availability
PROS:
Has a larger display
Strap can be changed easily
Improved notifications
Waterproof
Female health feature- Tracks the menstrual cycle
Good battery life
Can track your sleep
Improved sensors
Measures calories burnt during an activity
Acts as a heart rate monitor
Available in different colors
Good battery life
CONS:
Lack music controls
Cannot download apps
---
Why we choose it:The Victrola Vintage 3-Speed Bluetooth portable suitcase record player is a good birthday gift idea for girls because it is considered as a classy gift for the music lovers.
Material: Made of inorganic waterproof materials
Music plays a major role in our entertainment industry and yet it has evolved over time, but the satisfaction it brings has never changed. This portable suitcase record player can be connected to any device via Bluetooth to any music. It is simple to use.
Features of this portable record player include: It has 2 inbuilt speakers, plays 3-speed vinyl records, Bluetooth connectivity, 3.5-millimeter audio gadget,dual front-facing stereo speakers, RCA headphone and Aux-in jack.
Check Pricing and Availability
PROS:
Affordable
Good sound quality
Beginner friendly
Durable
A variety of color options
Plays a sum of record types
Portable suitcase design
Dual front-facing stereo speaker
Wireless connection
CONS:
Poor quality construction
---
Why we choose it: It is useful for those people who are use their phones often or are addicted to their phones because it helps to reduce the stress on the hands.
Material: Smooth hard plastic
PopGrips with swappable top are the most popular and widely used phone and tablets grips on the market for the reason that they last longer and they come in different styles.It is suitable for phones and tablets cases that are not too soft and not extremely rough. Features of this phone and tablet grip include: It has a switchable top and it is compatible with Pop Wallet+, Otter + Pop cases, PopPower Home Wireless Charger, and Pop Mount 2.
Check Pricing and Availability
PROS:
Widely available
Alcohol free
Easily swappable
Affordable
Fashionable and cute
A variety of different designs and colors available
Wireless
Offers a secure grip
Qi charging
CONS:
Not a reliable kickstand
Won't stick on some surfaces
Addictive
---
Why we choose it: The Tombow 56187 Dual Brush pen marker is agreat inexpensive gift for an artistic girl. The markers are blend able and they are 10 of them in a pack.
Material: Plastic shells
Just like music, there is some satisfaction that comes with art. The Tombow Brush Pen art markers are popular water based pens, used by many artists worldwide. Some of the features of this markers include: They are water based pens, blend able, have the anti-roll design that prevents them from rolling and they comes in a pack of 10 pens which includes 9 colored pens and a colorless blender pen. The brushes' tips are of two types that are a flexible brush tip and a fine brush tip.
Check Pricing and Availability
PROS:
Acid-Free
Odorless
The tips clean themselves after blending
Bright and stunning colors
Colorless blender pen blends and softens the colors
Ideal for coloring, illustrations and more
You can fine, medium and bold strokes with the brush tip
Affordable
The fine tip gives consistent lines
CONS:
Most of the colors are not visible on a black paper
---
Why we choose it: The PUMA Women's Carina Sneaker is a trendy shoe and a good gift for the birthday girl especially youth and teenage girls.
Material: Leather on the upper side
PUMA Carina sneakers are super comfortable and cute shoes that any girl would love. It comes in a variety of colors and designs that one can choose from.Some important features of this sneaker includes: It has a PUMA Form strip overlay on the sides, a lace-up closure, a soft foam, asock liner, a cushioned foot bed and a vulcanized rubber sole.
Check Pricing and Availability
PROS:
Attractive
Has a full lace closure
Stylish and trendy
Rubber sole provides a good traction and grip
Breathe Well due to the added perforation features
Comfortable
Durable and a high quality shoe
---
Why we choose it:It is one of the most popular sweatshirts that is worn worldwide and even by celebrities. It is also super cute and has a hoodie.
Material: Cotton
This pull on, comfortable, trendy, Sweaty Rock's hoodie sweatshirt is definitely a perfect birthday gift for females. It is made of a super comfortable material perfect for spring, autumn and sometimes winter seasons. Some useful features of the Sweaty Rocks Women's Long Sleeve Hoodie Sweatshirt include: It has a small brown tag detail at the bottom corner, a pull on closure, a hoodie and sweatshirt design, a high low hem, ombre color design, long sleeve and has a drawstring on the hoodie.
Check Pricing and Availability
PROS:
Popular and trendy
Super comfortable
Made of a soft and breathable material
It serves as a hoodie and a sweatshirt
Perfect for outdoor activities
Available in different colors
True to size
Durable
CONS:
The color may fade once washed
---
Why we choose it:It is an easy and budget friendly way to light up a girl's room and change up their room's appearance.
Material: Made of waterproof inorganic materials
TV LED Backlight Strip are revolutionizing in the lighting and décor sector. Theygive a home theatre like experience by adding a colored light behind a laptop or a TV. The benefits of this compared to the other types like the fluorescent, include, they have a longer life expectancy and are flexible. Features of this possible gift will include: The light strip is 6.56ft tall, multicolored, has adjustable brightness and is controlled using an APP or remote.
Check Pricing and Availability
PROS:
Energy efficient since it consumes less electricity
Easy Installation
Safe to use
High Quality
Affordable
Durable
A wide range of colors
Customizable or adjustable
Instant Lighting
Long life
Flexibility meaning they can be attached anywhere for example in corners
CONS:
Lower brightness when compared to other bulbs
Replacing the LED bulbs can be a little difficult
---
Read more about the gifts of girls,