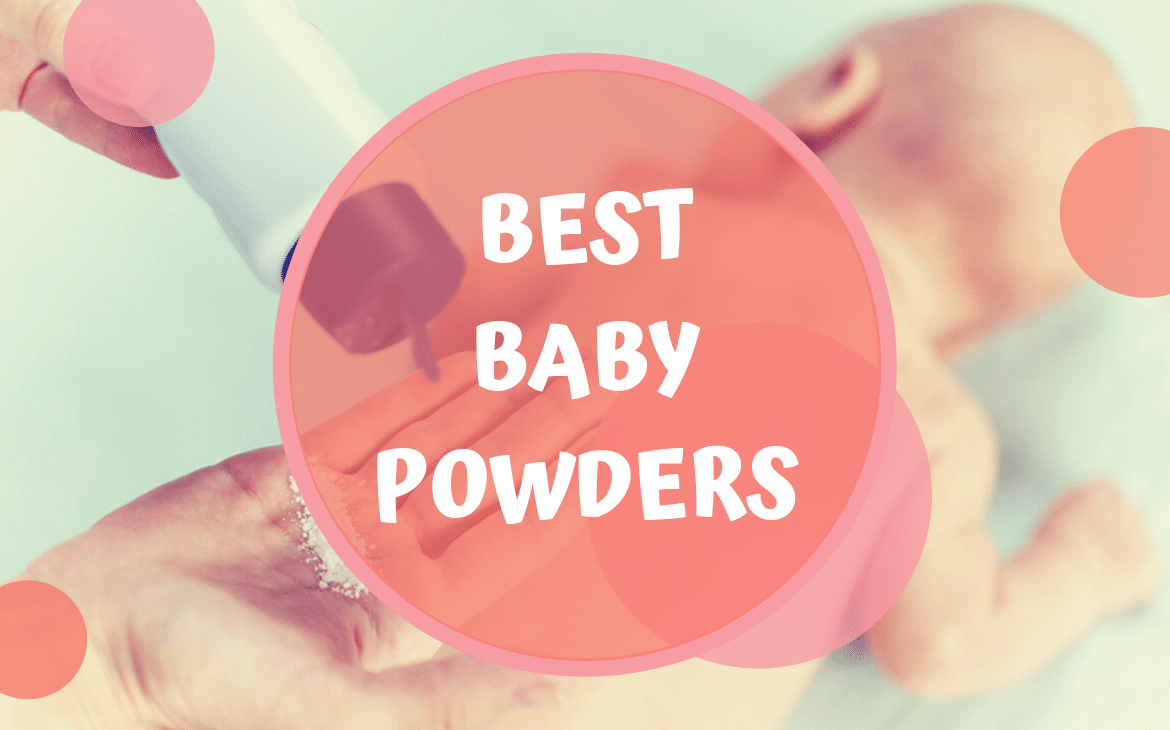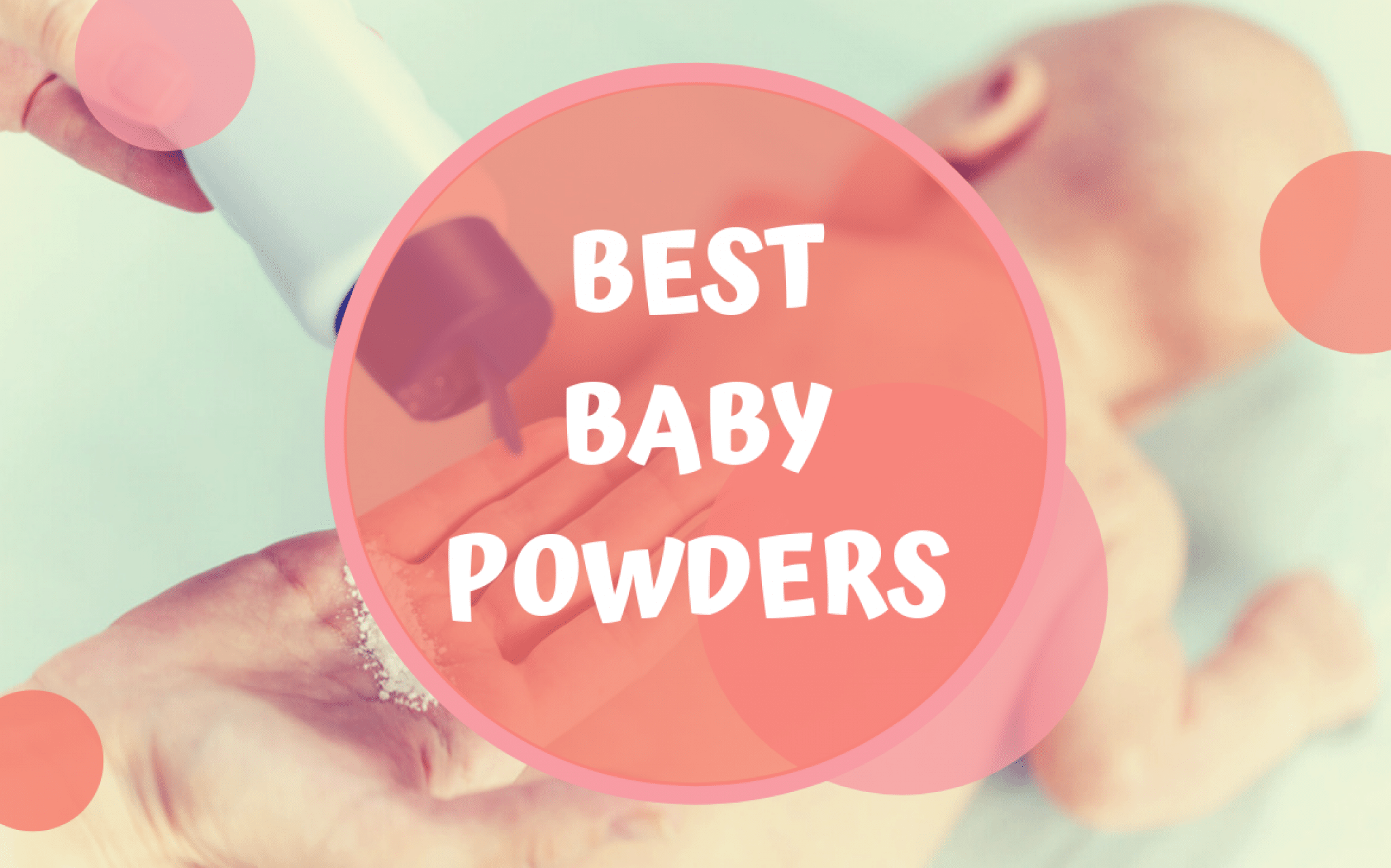 There isn't a person alive who is immune to the delicate, fresh scent of baby powder. It's enough to melt your heart or send your olfactory receptors into overdrive. Aside from smelling great, baby powder does serve an essential purpose – it keeps your baby's diaper area dry, which helps to prevent diaper rashes. 
Now, we know that there is a controversy that surrounds baby powders, especially talcum-based baby powders. The good news is that there are alternatives if you still want to use baby powder without any of the possible dangers that surround the ones used years ago. 
Let's take a look at the best baby powder picks. 
---
The 6 Best Baby Powders at a Glance
---
The 6 Best Baby Powder Options
1

Era Organics Organic Baby Powder – The Best Organic Baby Powder
Worried about picking a safe baby powder? Then, Era Organics is an excellent pick for a natural baby powder because they use a blend of natural ingredients to soothe your baby's skin. If your baby has a diaper rash, the ingredients promote healing, but it's always recommended for daily use. 
Active Ingredients
We love the active ingredients in Era Organics. They include:
Cornstarch

Kaolin Clay

Arrowroot 

Rosemary

Calendula 
Cornstarch is an ideal ingredient because it will soothe and dry your baby's skin, and then the use of kaolin clay will create a dry environment but preserve all of the natural oils in your baby's skin. Era Organics added arrowroot because it has anti-inflammatory and antioxidant properties that will soothe any irritated skin. Arrowroot also has antiseptic properties that are helpful in a diaper area. 
Rosemary is known for its rehydrating properties and as well as its healing properties. Then, adding calendula tops the cake since it has anti-inflammatory properties and is highly renowned for its skin healing abilities. 
So, we covered what is in Era Organics, but what ingredients are not included? They kept out any harmful additives that could irritate your baby's skin, such as:
Toxins

Dyes

Perfume

Sulfates

Parabens

Petroleum

Alcohol

Mineral Oil
Why not give it a try? Era Organics offers a money-back guarantee if you return the product within 60 days. 
PROS:
No Dyes, Fragrances, Or Harmful Ingredients
Absorbs Well
Doesn't Absorb Natural Moisture
Organic Ingredients
Money-Back Guarantee
---
2

Burt's Bees Natural Dusting Powder – Best Natural Powder
Burt's Bees is a well-known company that creates high-quality, natural products. You can feel good when you use their Natural Dusting Powder on your baby. The powder contains natural ingredients that won't irritate your baby's sensitive bottom. 
Active Ingredients
So, what does Burt's Bees use in their powder? Here are some of the active ingredients.
Cornstarch

Bark Powder

Clay – Montmorillonite and Bentonite

Rose Extract

Myrrh Extract 

Baking Soda
You might also notice what you don't see – toxic ingredients. While the ingredients might be listed with their scientific name on the list, they are natural. This powder is free of:
Parabens

Phthalates

Petrolatum

SLS
Something else that we love is that Burt's Bees is pediatrician tested and proven gentle on your baby's skin. It has a nice, fine consistency that sticks well to your baby's bottom. So, it creates a layer to absorb moisture without being messy. 
PROS:
Pediatrician Tested
Doesn't Remove Natural Moisture
No Harmful Ingredients
Fine Consistency
CONS:
Very Sweet Smelling
Might Be Too Harsh
---
3

Farmstead Apothecary Natural Baby Powder – The Best Ingredients Used
Do you want a baby powder with the fewest ingredients that are all-natural and organic? Then look no further than Farmstead Apothecary. All of their products are ethically made with biodegradable packaging and ethically sourced ingredients. 
Your baby's bottom will love this combination of lavender and chamomile, two of the most calming and healing herbs. Farmstead used a blend of lavender, chamomile, and calendula that will reduce redness, ease discomfort, and start to heal your baby's skin naturally.
Are you ready for the crazy thing about Farmstead Apothecary Natural Baby Powder?
Active Ingredients
They only use FOUR ingredients – that's it! This talc-free powder is made with:
Organic Tapioca Starch

Organic Chamomile Flowers

Organic Lavender Flowers

Organic Calendula Flowers
Their baby powder is 100% plant-based, 100% organic, vegan, cruelty-free, talc-free, and formulated for babies with sensitive skin. Farmstead Apothecary understands that our skin absorbs the products we apply, so they wanted to avoid anything synthetic that could disrupt our body in any way. 
If you like the sounds of Farmstead Apothecary, they have an entire line with lotions, face washes, hand soaps, and more! 
PROS:
Only 4 Ingredients
Vegan
Ethically Sourced
Uses Lavender, Chamomile, and Calendula
CONS:
Expensive
Smaller Container
---
4

Made of Calming Baby Powder – Best Vegan Baby Powder
Avoiding toxic or irritating ingredients is an essential task for parents, and Made of Calming Baby Powder is free of all carcinogenic components. Made Of is a talc-free, 100% plant-based powder that doesn't use any artificial ingredients. 
Made Of Baby Powder is made of 94% organic and 6% natural ingredients, all of which are vegan as well. They have the Leaping Bunny certified because of their commitment to the cruelty-free process.
Active Ingredients
When you look at the list of ingredients, it's easy to see why everyone loves Made Of. 
Cornstarch

Baking Soda

Arrowroot Powder

Kaolin Clay

Non-GMO Tocopherol (Combination of Vitamin E, Aloe Vera, and Argon Oil)
Their combination of ingredients nourishes your baby's skin while also stopping bacterial growth and infections. Also, the combo promotes healing and soothe redness if your baby has a rash.
While the ingredients make Made Of Baby Powder shine, we think what they don't include is just as important, if not more so. This powder is free of many things, making it an excellent choice for those who have allergies. 
Synthetic Fragrances

Sulfates

Parabens

GMO Ingredients

Soy

Nut
PROS:
Vegan
Soy-Free & Nut-Free
Leaping Bunny Certified
Nourishes Your Baby's Skin
---
5

California Baby Calming Organic Powder – Great Multipurpose Baby Powder
California Baby is a popular, natural baby brand for products such as lotion, soaps, and baby powder. Their Calming Organic Powder is an excellent solution if you need to deal with your baby's diaper rashes, irritated skin, or even use it for adults. 
This is a talc-free powder that uses high quality, organic ingredients that combine into a lightweight texture that absorbs moisture and keeps your baby comfortable all day. A few of those ingredients include:
Active Ingredients
Corn & Tapioca Starch

Kaolin Clay

French Lavender Oil
What's almost more important than what is in the powder is what is NOT in there. California Baby is free of most common allergens, such as:
That means that this powder is suitable for anyone, from babies to adults, who have sensitive skin. You can apply it to the diaper area, feet, or any other body part. 
PROS:
Nice Scent
Gluten-Free
Great for Sensitive Skin
Suitable for Adults and Kids
CONS:
Expensive
Small Bottle
Sometimes Clumps
---
6

Ora's Amazing Herbal Natural Baby Powder – Best for Babies with Allergies
Ora's Amazing is a family-owned and operated brand that focuses on testing all of their products and avoids all harmful substances. Their testing looks for any heavy metals, such as mercury and lead, in the clay powder. The company never tests on animals, and their products are certified as vegan and eco-friendly, as well as being gluten and soy-free formula. 
Active Ingredients
One look at their look of ingredients will show you just how safe this powder is. Here are some of the parts.
Kaolin Clay Powder

Arrowroot

Baking Soda

Plantain Leaf Powder
Ora's Amazing sells an unscented variety, but their vanilla amber scent is delicious. Adults will love it just as much as babies. To create the smell, Ora's Amazing uses essential oils of vanilla, amber, ylang-ylang, and frankincense. It's the perfect balance of sweet and earthy.
PROS:
Contains No Talc or Cornstarch
Cruelty-Free Certified
Tested for Heavy Metals
CONS:
Sweet Scent Might Be Too Powerful
---
Is Baby Powder Safe for Babies?
While the baby powder is generally safe, the American Academy of Pediatrics doesn't recommend baby powder unless you opt for a chemical-free choice. Babies do inhale the powder when you apply it, so you need to pick one that is as safe as possible.
Years ago, baby powder included talc, which had cancer-causing asbestos in it until the process changed in the 1970s. There is a link between talc and ovarian cancer. That's why it's crucial to pick talc-free products and look for cornstarch-based powders instead. 
Parents must be mindful of the type of baby powder used. Both the World Health Organization and the International Agency for Research on Cancer recommends against the use of any talc-based powders for adults and babies, especially on genital and buttocks areas. The European Union banned the use of talc in all beauty and health products because of health concerns. 
---
What Are The Main Ingredients in Baby Powder?
As we mentioned, in the past, talcum powder was the main ingredient, but due to many health concerns, most baby powders today use ingredients such as cornstarch or tapioca starch. 
In several of the selected baby powders above, they added herbs or essential oils for scents or healing properties. They picked these herbs for their features, such as anti-inflammatory, which can help reduce the redness of a diaper rash. You might find herbs such as lavender, chamomile, myrrh, and calendula in these baby powders. 
These herbs are well-researched and known to have medicinal qualities that make them great selections to use on your baby. You might also find other ingredients that help to reduce clumping or to make the texture finer and less gritty. 
---
When to Use Baby Powder?
Many parents use baby powder all of the time at most diaper changes. Others use it after a bath. The goal is to use it to create a dry environment in your baby's diaper. 
You also can use it to prevent chafing, soothe a diaper rash, or even brush sand off of your hands. In the summer, applying baby powder can help protect the folds of your baby's skin from heat rash. 
However, you shouldn't use baby powder if your baby has a rash that keeps getting worse or if your baby has yeast or bacteria-based infection. Cornstarch, which is the main ingredient in many baby powders, will encourage candida growth. 
You should know that adults can use baby powder as well! It can feel great to use it when you get out of the shower. It can help keep you dry, but it also smells great and, with the right ingredients, nourishes your skin.
---
Is There a Better Way to Apply Baby Powder?
Even though talcum powder is rarely used in baby powders nowadays, there is still a risk of inhalation when it's inhaled. We aren't too sure if it can harm their lungs, but we know the fine particles can cause asthma. 
The AAP tells parents that the best way to apply baby powder is by putting the powder on your hands first then patting it on your baby's bottom. You don't want to release the powder into the air around your child. Another option is to use a powder duster and use that to apply the powder to your baby's bottom. 
You'll also want to wipe away excess powder between diaper changes, especially any baby powder in the folds of your baby's skin. All of that extra baby powder can irritate. 
---
More Guide for You
Final Thoughts
Using baby powder is a simple way to beat back diaper rashes; no one wants to deal with that. It helps to keep the diaper environment nice and dry, which does help to prevent diaper rashes or soothe a rash that has already started. 
Be sure to take a look at the ingredients used in the baby powder. They should work to prevent and treat a sore bottom as well as be safe for your baby.