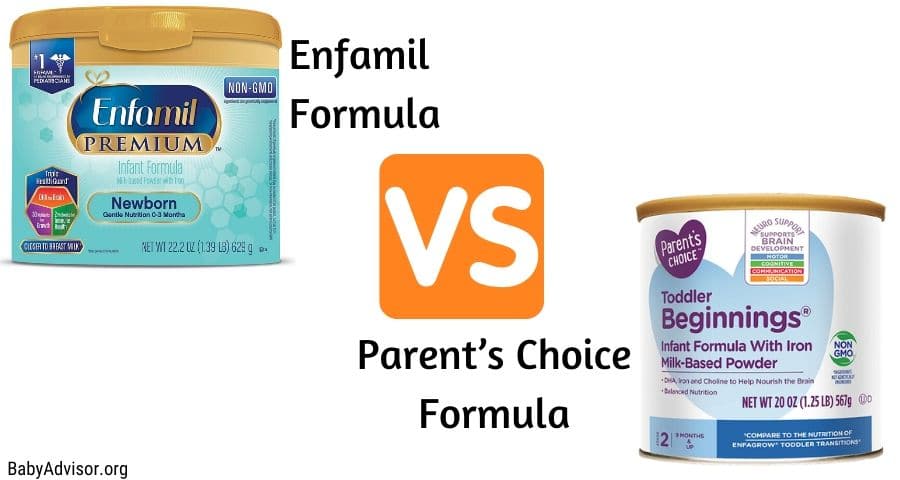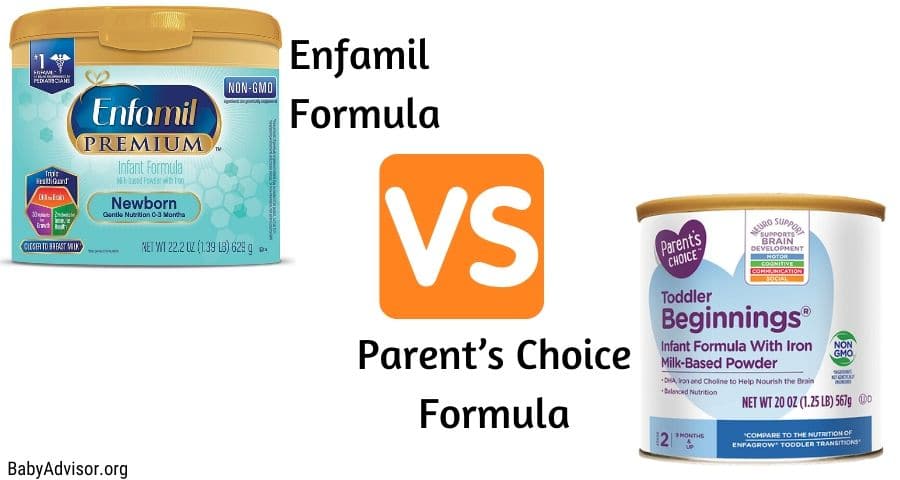 Are you wondering about the differences between Enfamil vs. Parent's Choice formula? Both of these infant formulas are trustworthy choices for your baby. Learn more here.
Picking an infant formula for your child can be a hard choice. There are several big brand names of formula on the market along with generic brands created by popular stores. That leaves you debating options, such as Enfamil vs. Parent's Choice formula.
Is one better than the other? Parent's Choice is a generic brand created by Wal-Mart, so you might wonder if it's a suitable choice rather than a brand name formula. Both of these formulas are safe options to accommodate your baby's needs.
No matter what you pick, both formulas are nutritious and offer your baby all of the vital nutrients needed for the first year of life. That doesn't mean there are no differences between the two formulas, but there are some that you should know.
---
What Is Parent's Choice Formula?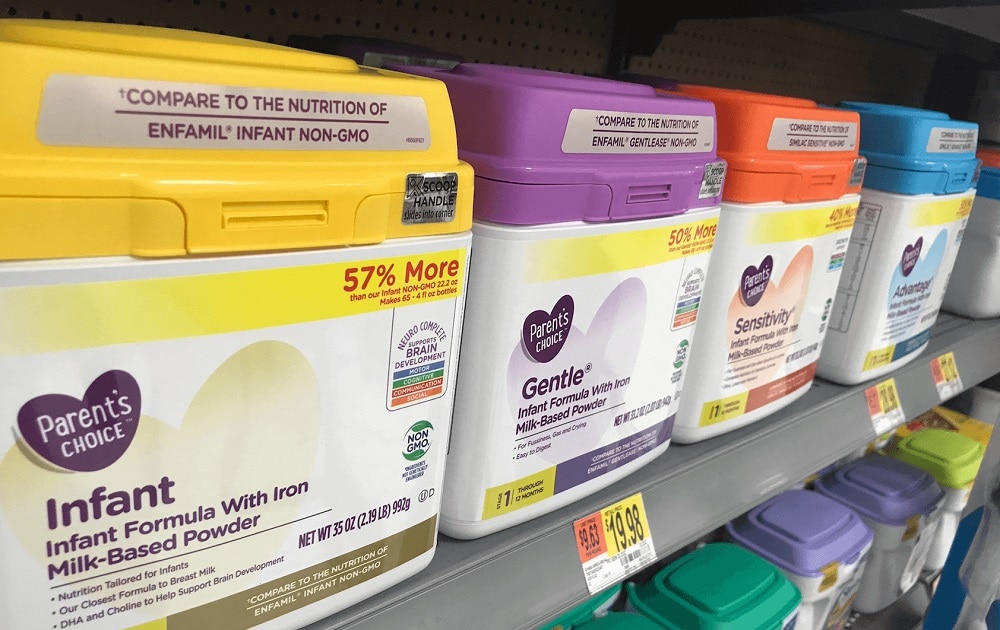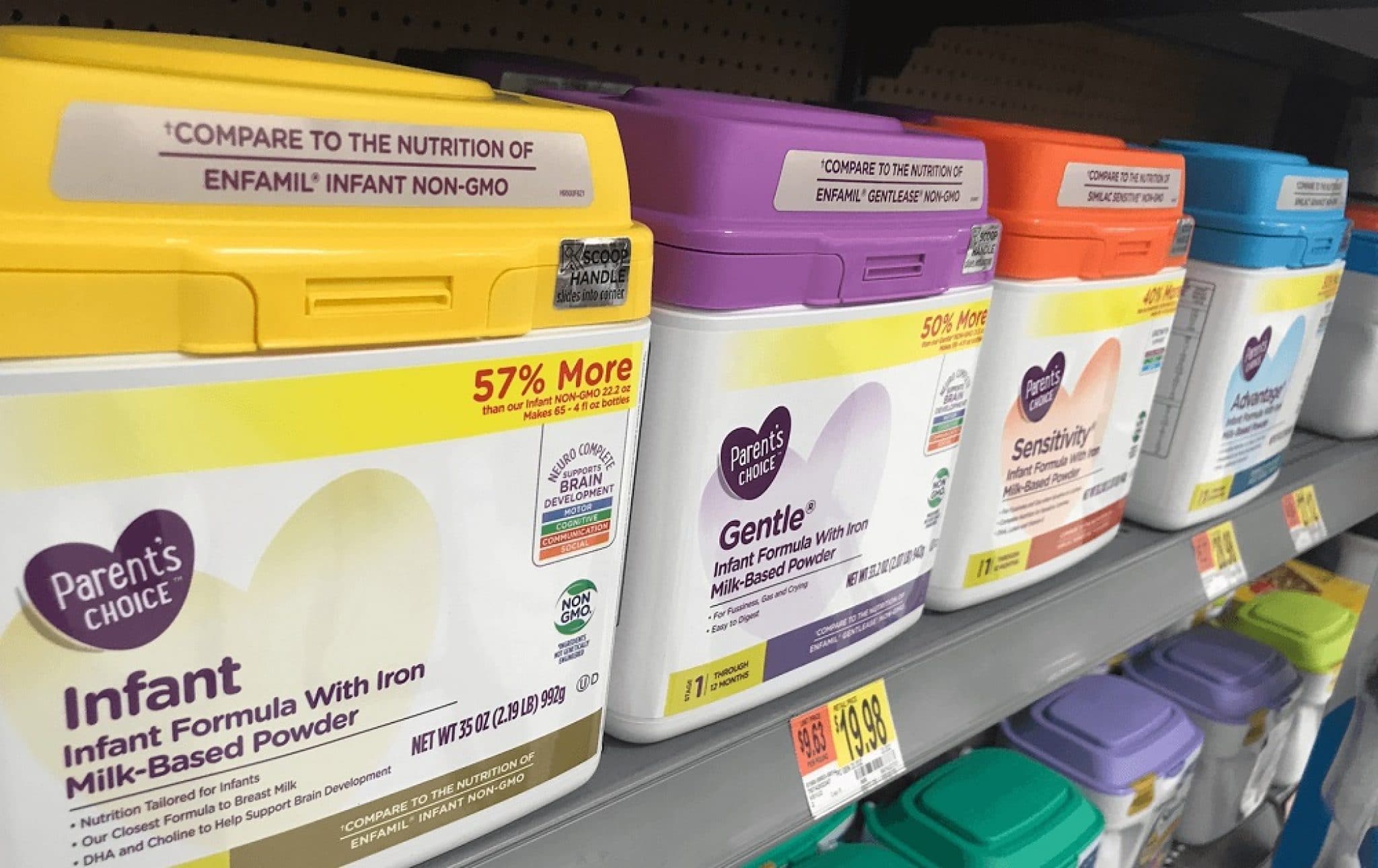 Before we start to compare the two infant formulas, you should know that Parent's Choice infant formula is the official Wal-Mart store brand of formula.
Purchasing a store brand formula is a safe choice for our baby. The FDA does regulate formula to be sure that each meets the minimal needs for all infants for proper growth and development.
Many parents steer towards Parent's Choice because it's the more affordable option. We all understand living on a budget, and you might have a set budget for formula.
That's okay! Cost is a serious factor when thinking about any baby product, and considering how much formula your baby will drink, the prices do add up. By using Parent's Choice over Enfamil, you might save a few dollars.
---
The Safety of Store Brand Infant Formula
Still worried that store brand, generic formula might not be safe for your baby?
Don't be worried. All infant formula sold in the United States meets the minimum nutritional requirements according to the Infant Formula Act created by the FDA regulations. This act doesn't mean that all infant formula brands are the same, but it does mean that, no matter what brand you select, your baby's nutritional needs are met.
Also, it's important to note that the American Academy of Pediatrics doesn't take a stand on which formula is the best choice. The AAP recommends breastfeeding over formula and that, if you do use formula, parents avoid using a low-iron option.
---
You may love to read more about the safest organic baby formulas for your baby.
What is Enfamil Infant Formula?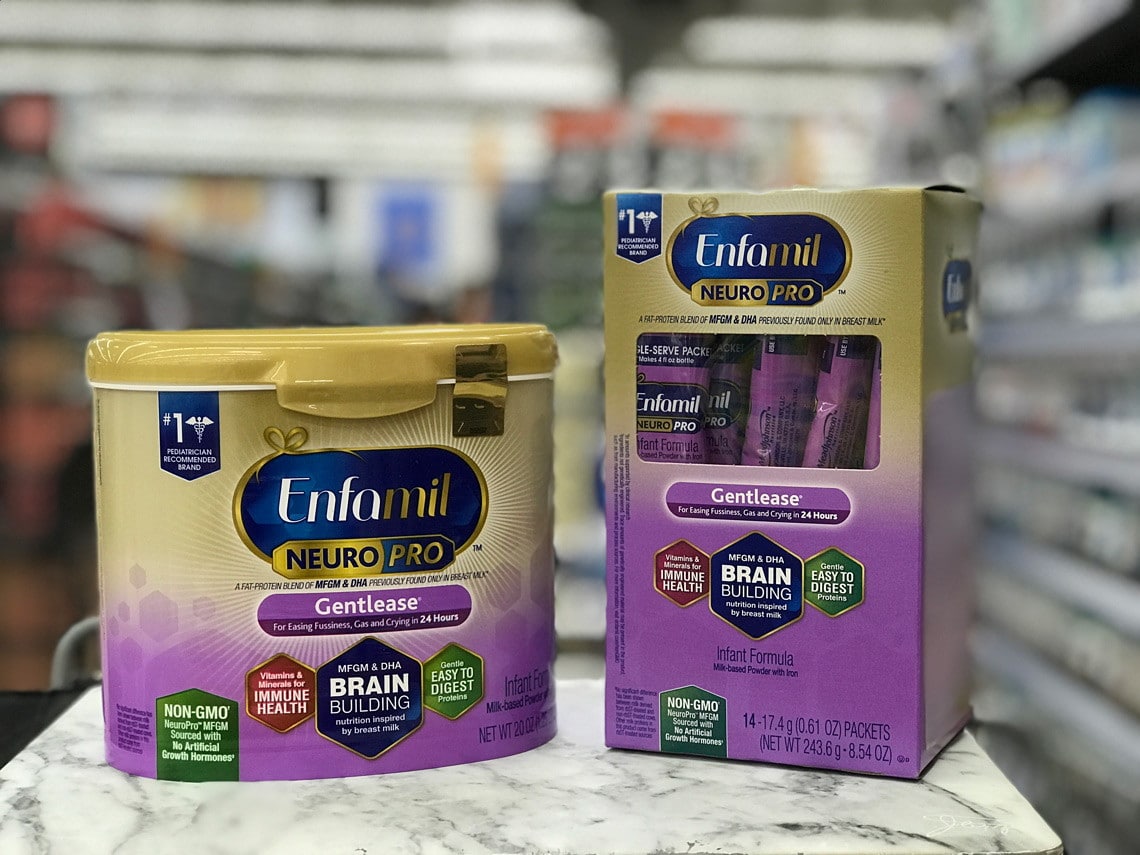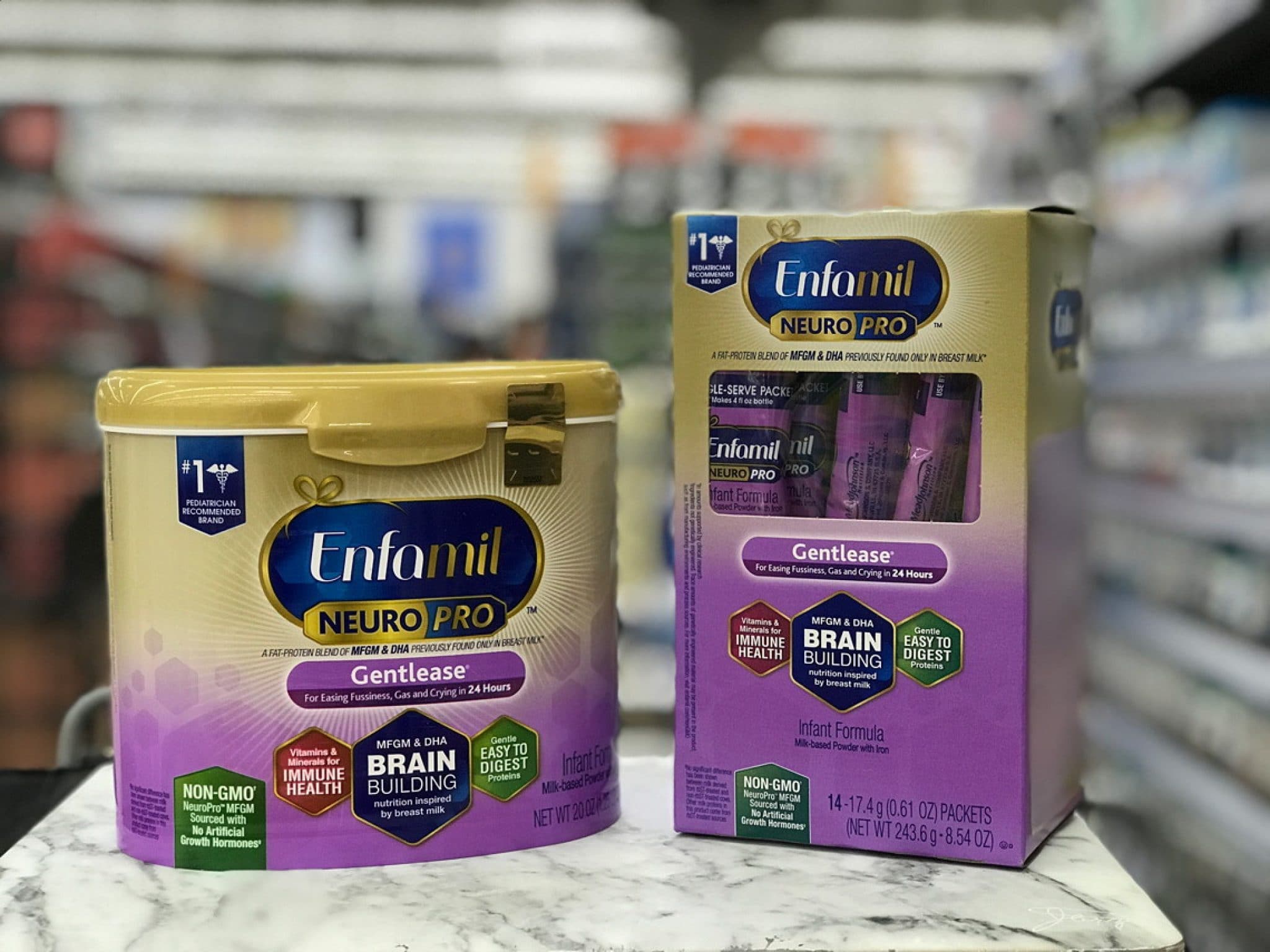 On the other hand, Enfamil is a well-known infant formula company that has created their products for decades. Their sole purpose is to create infant formula and only formula.
Some parents believe that, since Enfamil focuses solely on formula, their quality will be higher. That doesn't necessarily mean their beliefs are true. Remember, the FDA regulates ingredients, so you don't need to be concerned that either of the companies will use dangerous ingredients or not add enough nutrients.
---
Enfamil vs. Parent's Choice Formula: A Close Look at Both
We're going to take a close look at both formula brands. We know that both formula brands have gentle choices for those who have tummy issues and other varieties, no matter what your baby needs.
A Look at Enfamil Infant Formula
It's hard to argue with the fact that Enfamil is one of the top leading brands for infant formula today. Enfamil offers different kinds of infant formula for any special dietary needs that your baby might have. Whether you want a toddler formula or one for your baby with a sensitive tummy, Enfamil has a choice for you.
Different Formula Varieties Available:
NeuroPro
NeuroPro Gentlease
Premium Newborn Enspire
Reguline
ProSoBee
Toddler Transitions
Enfamil NeuroPro Gentlease Formula is one of the most commonly picked kinds of infant formula. It's designed to encourage overall healthy immunity in your baby, and it has all of the nutrients that are needed for your baby's proper development throughout his first year of life. Enfamil created the formula with smaller proteins to help your baby digest it easier, avoiding gas buildup.
One of the most significant differences between Enfamil vs. Parent's Choice is that Enfamil uses MFGM, which was previously only found in breast milk. Enfamil took MFGM from cow's milk and added it to infant formula to help support proper brain development in infants.
PROS:
The Smell Isn't Overpowering
Smaller Proteins
Many Different Varieties
Nutritional Values Are Close to Breastmilk
CONS:
Pricier Than Parent's Choice
Might Cause Constipation or Diarrhea
Contains Corn Syrup Solids
---
A Look at Parent's Choice Infant Formula
Different Formula Varieties Available:
Infant Formula with Iron
Advantage
Gentle Formula
Sensitivity Formula
Organic Formula
Soy-Based Infant Formula
Formula with Added-Rice
Infant Formula for Supplementation when Breastfeeding
Toddler Formula
Next Stage Formula
One of the biggest pros for Parent's Choice is that it's manufactured and sold at all Wal-Mart stores. No matter where you live, chances are you have a Wal-Mart store within close driving distance. That means you'll find it's convenient to get, especially if you find that you miscalculated how much formula you needed to buy, and you need to make a late-night run to the store.
Parent's Choice formula has several key ingredients, such as folic acid, iron, calcium, and vitamins A, D, and E. You can purchase the formula in different sizes, such as 12 ounces, 21.5 ounces, and 33.2 ounces.
PROS:
Budget-Friendly For Families
Convenient to Buy
Same Nutritional Value As Enfamil Formula
Provides All Nutrients Needed for the First Year
Smaller Proteins Are Easier to Break Down
CONS:
Some Babies Become Constipated Easily
Could Cause Diarrhea
Some Babies Don't Like The Taste
---
Similac or Enfamil? Find out which is the right formula for your precious little one?
Conclusion
Name brands aren't always the best when picking an infant formula. So, if you find yourself debating Enfamil vs. Parent's Choice, remember that there is nothing wrong with picking store brands or a generic option that fits your family's budget better.
If we had to make a choice between Enfamil vs. Parent's Choice, our preference would be Enfamil. Enfamil is known for having one of the best sensitive formulas, and since many babies have delicate digestive systems, it's a popular choice.
If you can't afford Enfamil or it ends up not being a good choice for your baby, Parent's Choice is a reliable option for your baby. You'll find more options for different formula varieties by this brand, and you never have to worry about not finding your baby's formula. Wal-Mart seems to be everywhere nowadays!