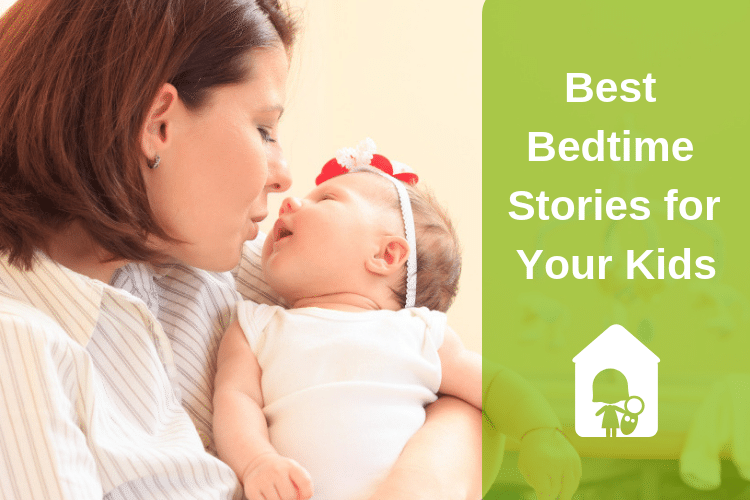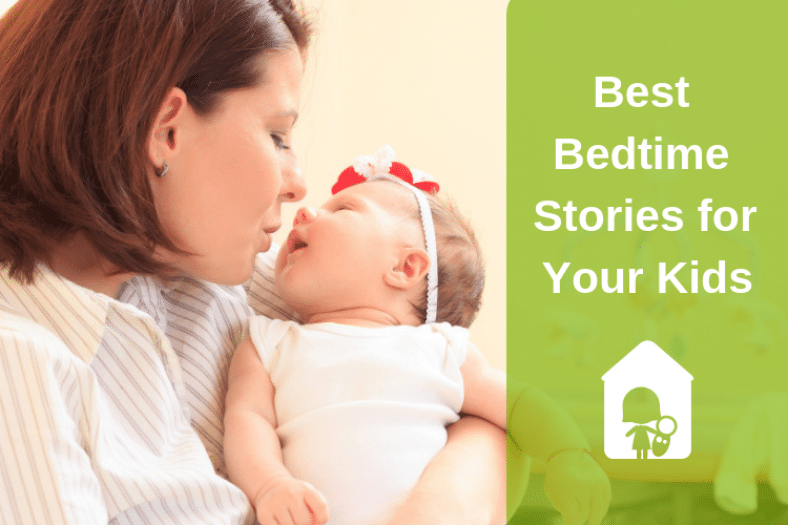 Are you struggling with bedtime? Are you unsure which books to read your child at night? Do you want to get into a better bedtime routine? Our list of the best bedtime stories for kids is sure to help you get bedtime going as smoothly as possible night after night!
Routines are very important when helping a child to be well-adjusted, healthy, and happy. Predictability and structure are important for young children. Reading also happens to be extremely beneficial for healthy development and is even related to increased intelligence. It only makes sense to combine these two important things by incorporating good bedtime stories into your child's bedtime routine.
When my son was a baby, he would either nurse to sleep or we would walk and rock him to sleep. As he grew and started to transition out of that phase, we were lost on how to get him to sleep well and had many late nights. Once we finally started using bedtime stories to get into a routine, he started sleeping so much easier and better!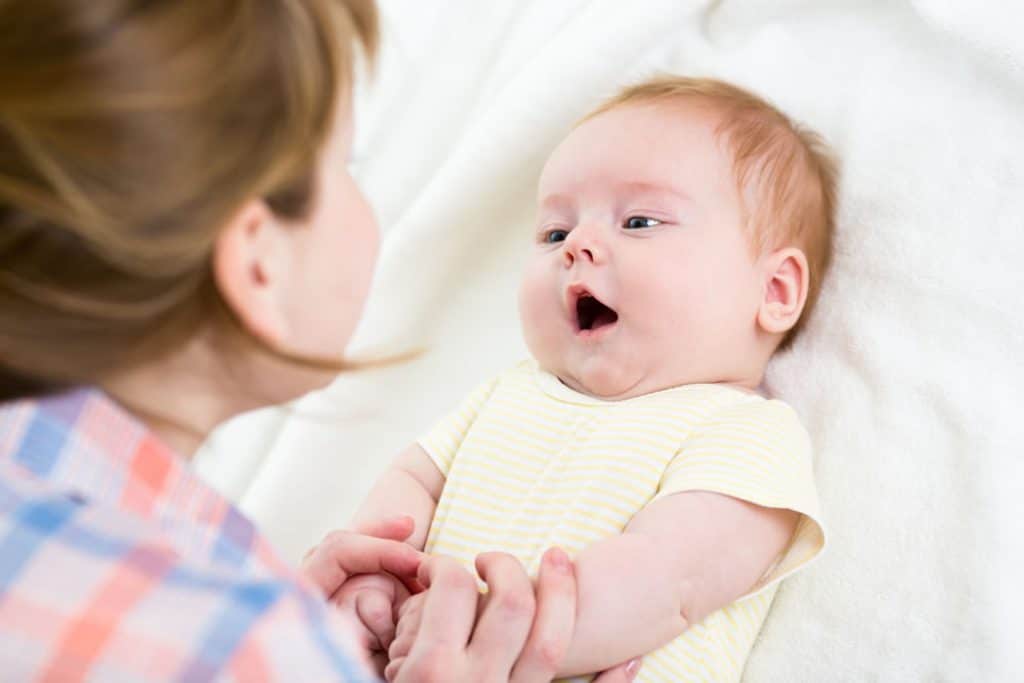 ---
What makes a good bedtime story?
There are lots of different elements that help to make a great bedtime story. You basically just want a well-written story that is age-appropriate and entertaining. Things like poetic writing, smooth transitions, and even repetitive wording and events can all help to make a story great for bedtime. These are things that will help your child relax and fall asleep more easily during or after their bedtime story.
When should I start reading bedtime stories to my child?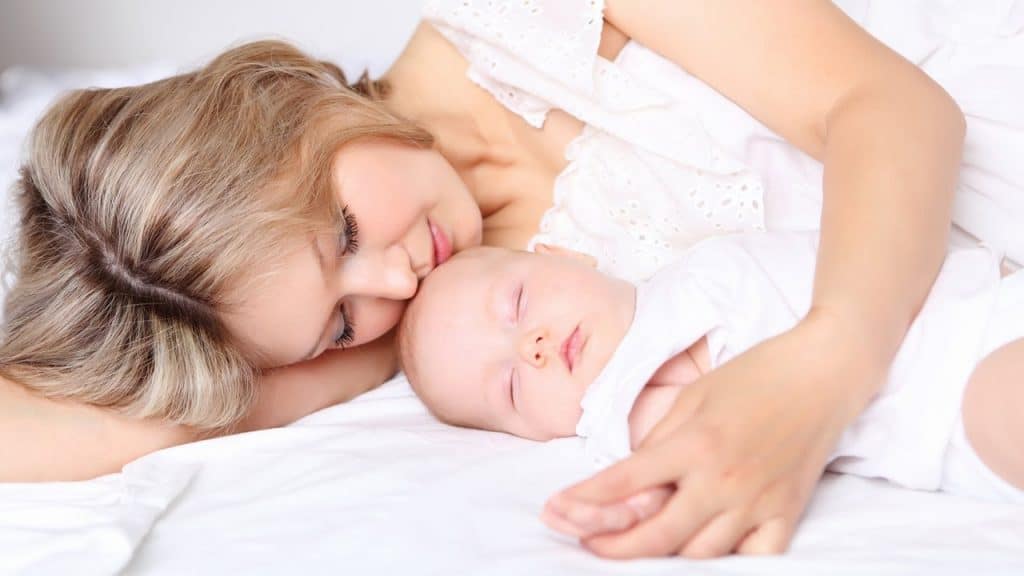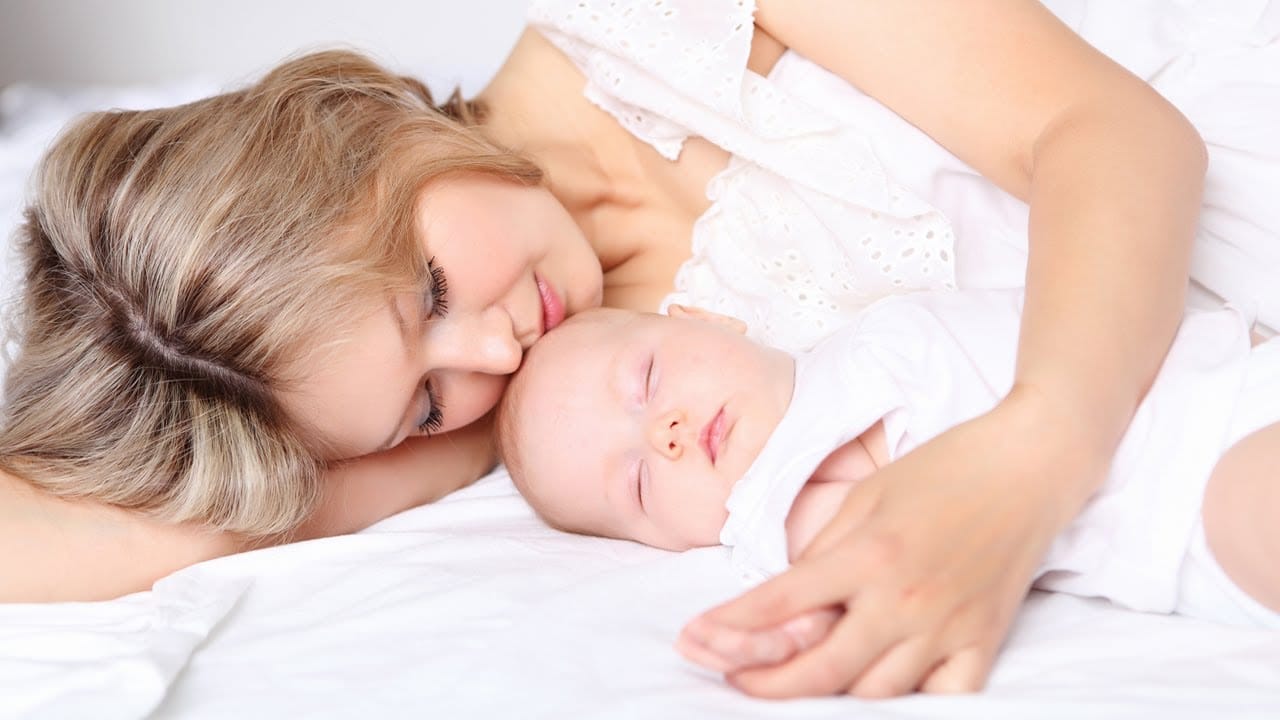 Your child is never too young for you to start reading to them, so it is never too early to start reading bedtime stories. Reading is extremely good for children of all ages – even babies. It helps to boost intelligence and language skills. In addition to the cognitive benefits, it is also great for building your bond with your child.
Reading at bedtime is a great way to ensure your child reaps the benefits of reading daily. Plus, it is a really good calming activity that helps a child to relax, be still, and fall asleep easier! If you aren't already reading bedtime stories with your child, now is a great time to start – regardless of age!
Choosing Bedtime Stories for Your Child
It is never too early to start reading to your child, but you do want to aim to choose the right bedtime stories for your child. There are some important differences among bedtime stories that should help influence your decision on what the best bedtime story is for your child. We will go over a few considerations when it comes to bedtime stories to help ensure that you find the perfect stories for your specific needs and your child!
The first consideration you should have when it comes to stories of any kind for your child is your child's age and level of maturity. You want a story that is appropriate for their age in terms of the content of the story as well as the way it is written. For example, shorter sentences and simpler words tend to be better for babies and young children.
Most stories come with an age recommendation that will help you get an idea of what age the story is appropriate for. Beyond just a general guideline, though, you will want to take your specific child into consideration. Every child is different and matures at a different speed.
You know your child better than anyone else. Some children may be ready for more mature or complex stories before other children. Use your own opinion and common sense to know what stories are actually appropriate for your child.
How long a book is has a lot to do with if it is a good bedtime story as well as what might be right for your needs and your child. You certainly know if you prefer a longer or shorter story at bedtime. Longer stories are definitely great choices for helping your child to relax and actually fall asleep while you read. However, some parents may choose shorter stories to help keep bedtime as short as possible.
If stories are just one part of your bedtime routine, you may choose a shorter bedtime story as well. Sometimes shorter stories can also be better for keeping a younger child's attention better. The length of stories is mostly about your personal preference and what you feel would be best for your child at bedtime.
For bedtime stories, the style of the writing can be very important. Some children do well with a variety of writing styles for bedtime stories. Other children may not settle well with more exciting or choppier writing.
For the very best of bedtime stories, you want to look for something with a smooth rhythm to it. Many of the best bedtime stories are poetic and rhyme. Rhyming is great for bedtime stories, but not entirely necessary. You can try out different things to see what you and your child like best.
Finally, you need to think about the actual content of a story. This is a lot about what your child enjoys and is into. Many stories include different animals, for example. Choosing a bedtime story with your child's favorite animal can help get them more interested and focused on the story. When your child really enjoys a story, it is much more effective as a bedtime story! Funny short stories can be another great choice.
You may want to read more about The Best Baby Swings.
Our Picks: 10 Best Bedtime Stories
1

Goodnight Moon – Best Overall Bedtime Story
Features:
30 pages
Soft poetry
Brightly colored pictures
Reappearing mouse
Simple language
Check Pricing and Availability
There is no doubt that Goodnight Moon is one of the most popular bedtime stories of all time. It is very well-loved and written and illustrated in the perfect way to create a magical bedtime story that both you and your children will enjoy.

This bedtime story is all about a little bunny that is supposed to be going to bed. As the little bunny's story continues, he finds more and more things to say goodnight to. He says goodnight to the many different objects in his brightly colored room. This gives your child the opportunity to find each object as you go through the book. The pages darken slightly as the story progresses to indicate night falling and help your child to ease into bedtime.
The repetitive nature of the story also really helps your child to relax and drift off. Soft poetry and simple language are perfect for a variety of ages and definitely ideal for a great bedtime story. This book is primarily written for children ages 1-4, but it really makes a great book from birth and up.
Reappearing Mouse:
In addition to simply locating the different objects that the little bunny is saying goodnight to, your child will also be able to look for the little mouse that keeps reappearing throughout the pages of the book. These simple activities are both calming and entertaining. They're the perfect way to help your child burn off that last bit of energy through concentration.
This isn't a great option as children get older due to the simplicity of it. There isn't a solid story line and older children are likely to get bored and lose interest.
PROS:
Repetitive nature helps lull children to sleep
Simple activities like finding the objects and mouse keep your child entertained and focused
Soft poetry helps your child to relax
Brightly colored pages hold interest well
This is an amazing classic bedtime story that young children will adore. Its extremely popular for very good reason. The bright pictures, simple story, soft poetry, and affordable price make it an excellent addition to your child's bedtime story collection.
2

Harry Potter and the Sorcerer's Stone: The Illustrated Edition – Best Bedtime Story for Older Kids
Features:
Chapter book
Ages 8+
Full-color illustrations
Captivating story
256 pages
Check Pricing and Availability
Here is a cool bedtime story option that some may be surprised to see on our list of recommendations. This is the illustrated version of the original Harry Potter and the Sorcerer's Stone book. This is the first book in the famous Harry Potter series and is our pick for the best bedtime story for older kids!

The entire Harry Potter series is amazingly well-written and very engulfing. It draws you into a magical word of amazing make-believe. This book is the first book in the series and is perfect for kids ages 8 and up. The great part about this book being so long is that it is split into chapters. Reading one chapter each night will have your child looking forward to bedtime more than ever. Plus, it will leave them with something to think and dream about as they drift off each night.
Full-Color Illustrations:
Obviously, the original Harry Potter books were not illustrated. There were a few small black and white pictures at the beginning of the chapters, but certainly nothing very interesting or attention-capturing. This version of the first Harry Potter book is full of stunning, full-color illustrations that capture the story amazingly well. It really helps your child to get more immersed into the story.
Obviously, this won't be an appropriate book for younger audiences. Babies, toddlers, and very young children are unlikely to enjoy this story and it wouldn't really be appropriate for them regardless.
PROS:
Seventeen chapters provide over 2 weeks' worth of new bedtime reading
Full-color illustrations help bring the story to life
Intricate story holds older children's interest much better
Fun world full of magic helps to spark imagination and creativity
Fictional story remains relatable for kids
CONS:
Not good for little children or babies
More expensive than our other recommendations
This amazing book isn't what you may typically think of as a bedtime story, but it is actually a very fun and popular choice for older kids. Your child is sure to enjoy reading this story with you each night.
3

The Very Hungry Caterpillar – Best Classic Bedtime Story
Features:
Fun illustrations
26 pages
Ages 3+
Teaches numbers
Teaches days of the week
Check Pricing and Availability
Here is a super adorable bedtime story that just about everyone has heard at some point or another. This is the Very Hungry Caterpillar by Eric Carle. It is our pick for the best classic bedtime story!

The Hungry Caterpillar is a true classic kid's story that makes a great bedtime option. It is all about a very little and very hungry caterpillar that has just hatched from his egg. The cute little caterpillar eats his way through the book until he isn't a very little caterpillar anymore. At the end of the story, the caterpillar wraps himself in his cocoon and then comes out a beautiful butterfly!
Educational:
This story is full of beneficial information for your child that is presented in a very simple and fun way perfect for teaching small children. First, it teaches about metamorphosis and the life cycle of a caterpillar. It also teaches the days of the week as the caterpillar eats something new each day. Plus, it also introduces mathematical concepts by visually and audibly introducing different numbers as the caterpillar eats one apple, two pears, three plums, etc.
This is a rather short story. It takes almost no time at all to read through it. If your kid is like mine, you may just end up reading this book on repeat before it is as effective as a bedtime story.
PROS:
Teaches the days of the week subtly
Introduces numbers both visually and audibly
Teaches the basics of metamorphosis and caterpillar life cycle
Fun, colourful illustrations draw attention
Cute story is fun and simple to understand
CONS:
On the short side for a bedtime story
This simple and sweet classic bedtime story is almost guaranteed to be a hit. Your child will enjoy the silly story and fun illustrations and benefit from the subtle education at the same time!
4

Chicka Chicka Boom Boom – Best Bedtime Story for Babies
Features:
36 pages
Teaches the alphabet
Bright and bold illustrations
Poetic rhythm
Simple story
Check Pricing and Availability
This book is our favorite for the best bedtime story for babies! It is light-hearted, simple, and playful! It's called Chicka Chicka Boom Boom by Bill Martin Jr. and John Archambault.

This is a super cute little story about letters. It features the letters of the alphabet as characters in a simple story where all the letters are meeting up on top of the coconut tree! The story is very light-hearted and easy to read and understand. The bright colors and playful rhythm are absolutely ideal for babies.
Even before they can understand what you're saying, babies are sure to enjoy watching and listening to you read this book. It has a lot of different sounds and a fun rhythm that will be beneficial for baby's language skills down the road. It is also the perfect way to keep baby focused on the story.
Teaches the Alphabet:
This is also an educational option since it helps to introduce your child to the alphabet at an early age. It presents it in a fun way with a flow that is easy to remember. This helps get younger children like babies acquainted with the numbers and helps older children to learn and remember their alphabet!
Chicka Chicka Boom Boom is well-loved as a bedtime story, but it is important to keep in mind that it is very upbeat. Some kids may have more trouble calming down with such an upbeat rhythm in the story. However, this also has a lot to do with the tone you choose to read it with.
PROS:
Helps to introduce and teach the alphabet to kids
Bright and bold illustrations are interesting and stimulate your baby
Simple story is fun and easy to understand
Poetry and rhythm help create focus and calm
CONS:
More upbeat than most bedtime stories
There is no doubt that Chicka Chicka Boom Boom is an all-time favorite. It is masterfully written in a perfect way for children to really enjoy and benefit from. It is a great option for slightly older kids, but we especially love it for babies and toddlers!
5

Where the Wild Things Are – Most Famous Bedtime Story
Features:
48 pages
Ages 4-8
Multiple lessons
Detailed illustrations
Bedtime themed
Check Pricing and Availability
Now here is a story that you have certainly heard of and read yourself. This is Where the Wild Things Are and is the most famous bedtime story for kids!

Where the Wild Things Are is an extremely famous and popular book that has been well-loved for over 50 years now. It is written and illustrated by Maurice Sendak. The illustrations are detailed and beautifully done in a semi-realistic style that is intriguing and fun. The story is about a little boy named Max.
After acting very unruly, his mother calls him a wild thing and sends him to bed without supper. He goes to his room and has a crazy dream where he goes to an island full of monsters called wild things. He takes over as their king and has quite an adventure. In the end, he decides he wants to go back to his mother and does so. He wakes up in his room to find his supper waiting for him after all.
Lessons to be Learned:
This is a story with several important lessons to be learned. It helps children to understand that some behaviors are only appropriate in certain places at certain times. They shouldn't just act wild anywhere and anytime. It also has an important lesson about love and respect – specifically towards your mother or parents. This story provides a good way to see these lessons in a fun and palatable way for even younger children.
All children are different and respond to things in different ways. For some children, this book may seem a little scary. The monsters are very wild and do make comments about eating the boy even though they never actually do anything harmful.
PROS:
Story contains good moral lessons about love and respect
Beautifully detailed illustrations capture attention very well
Bedtime theme helps to set the mood for going to sleep
Story is relatable for most children
CONS:
May be scary for more sensitive children
This fun and immersive children's book is an amazing children's book for slightly older kids. This is best for kids older than 4 and may be a little scary for even some of the older children. However, it is full of fun and lessons that will be beneficial for most kids!
6

How Do Dinosaurs Say Goodnight? – The Best Bedtime Story for Toddlers
Features:
Encourages easy bedtime
Dinosaur theme
Bedtime theme
Ages 4-8
40 pages
Check Pricing and Availability
Up next is a fantastic bedtime story called How Do Dinosaurs Say Goodnight?! This is actually our pick for the best bedtime story for toddlers! We don't own this one quite yet, but I'm ordering it for our little dinosaur for Christmas. I'm confident that it will be a new favorite!

This super fun book is all about "dinosaurs" going to bed and how they act when doing so. There are 10 different dinosaurs presented throughout the story and each one is being put to bed by its parents. The metaphor of the dinosaurs actually being children is clear thanks to the normal human parents and typical child-sized rooms. Each of the dinosuars is depicted after a real type of dinosaur allowing the book to retain a cool educational factor. You'll find a t-rex, a stegosaurus, triceratops, and more!
Encourages Easy Bedtime:
My favorite thing about this book is that it encourages easier bedtime. Throughout the book, your child will see plenty of examples of what would be bad bedtime behavior and what is good bedtime behavior. In other words, dinosaurs do not stomp, shout, roar, and pout when it is time to go to bed. They give hugs and kisses and lay down like they should.
This is the second most expensive book option on our list of recommendations. It isn't terribly expensive but is close the twice the price of most of our bedtime story options.
PROS:
Helps teach your child the best ways to act when bedtime comes
Funny illustrations are entertaining and attention-grabbing
Bedtime theme helps set the mood for sleep
Different dinosaur species are presented for educational purposes
CONS:
More expensive than most bedtime stories that we reviewed
This silly book is lighthearted but still provides an important lesson on how to properly say goodnight. It is super cute and silly, but also very beneficial. It's great for toddlers and slightly older kids!
7

Guess How Much I Love You – Cutest Bedtime Story
Features:
24 pages
Bedtime theme
Progression of night
Simple language
Check Pricing and Availability
One of my all-time favorite bedtime stories is Guess How Much I Love You! This is a story that gets read very often in our house. It is our pick for the cutest bedtime story thanks to its adorable and loving theme and content!

This precious bedtime story is all about Little Nutbrown Hare and Big Nutbrown Hare having a long conversation trying to tell each other how much they love each other. Love is a hard thing to measure, though – as Little Nutbrown hare finds out. The sweet story features the father and son bonding and playing together on the way to put Little Nutbrown Hare down for the night. At the end of the story, Little Nutbrown Hare is fast asleep as hopefully your little one will be too!
Progression of Night:
Throughout the story, as Little Nutbrown Hare is preparing for bed, the illustrations get darker and darker until it is clearly later at night and time for bed. This really helps set a sleepy tone for your child and encourages them to go to sleep right along with Little Nutbrown Hare.
Tons of repetition throughout this story can possibly become less interesting for older children. Repetition can increase the value of a bedtime story because of the way it helps lull some kids to sleep – but it might work best for younger kids rather than older children.
PROS:
Loving story helps kids to see that love can't easily be measured
Father and son story is fun and heart-warming
Simple language is perfect for younger kiddos
Illustrations get progressively darker to help prep your child for going to sleep
CONS:
May be less interesting for older children
This is a super adorable book that makes one of the best bedtime stories out there, hands down. Both my kids are already in love with this book and honestly, no matter how many times I read it, I never get tired of the sweet story!
8

The Napping House – Best Funny Bedtime Story
Features:
Preschool and up
32 pages
Beautiful illustrations
Simple story
Repetitive language
Check Pricing and Availability
If you and your child love to laugh, you might want to get the best funny bedtime story! This silly book is called the Napping House and makes a very sweet and simple bedtime story good for a variety of ages.

This is a story all about napping. It all starts with a cozy bed and a snoring granny! As granny is taking her nap, a child joins her, and a dog joins them, and a cat joins them, and so on. The stack of nappers on the cozy bed grows and grows until eventually it is disturbed and everyone awakes full of energy and ready to run outside to play!
Silly Illustrations:
One of the funniest parts of this bedtime story is the illustration. The illustrations are very well-done in a way that is highly humorous for children and adults alike! Your child will love to look at the different pictures and point out each animal or person as they napping stack gets taller and taller!
The only thing that you might really not appreciate about this book is how energetic the ending is. In many bedtime stories, characters are falling asleep at the end of the book. In this one, they are waking up full of energy to run around outside and have fun.
PROS:
Repetitive story with simple language helps even younger kids to relax and focus
Stunning illustrations are detailed and captivating
Funny story keeps children happy and entertained
Great for a variety of ages
CONS:
Ending can be considered too energetic for some
This silly and fun story is sure to have you and your child laughing before bedtime. It is very enjoyable and lighthearted. It makes a really excellent bedtime story for kids of most ages!
9

Goodnight Moon – Best Overall Bedtime Story
Features:
Bedtime theme
Simple language
Age-appropriate humor
Bold illustrations
Check Pricing and Availability
Another huge hit at our house and many other houses out there is Good Night, Gorilla! It's our pick for the best short bedtime story.

This book is 32 pages long and each page only has a very small amount of wording on it. The story is a short and simple one about a zoo keeper locking up for the night. As he goes to say goodnight to each animal on his way home, a small gorilla follows him releasing each animal from their cage. Little does the zoo keeper know that all of the animals followed him home and cuddled up in his bedroom for the night! It is full of fun and humor perfect for young kids!
Repetitive Language:
While lots of repetition may be a bit boring for much older kids, it is still the sign of an excellent bedtime story for little ones. This book is ideal for kids up to around 3. The repetition of the words "Good Night" not only help your child to get the idea of bedtime in their head, but also helps them to relax and drift off into dreamland.
If you're looking for the best short bedtime story, this one is ideal. However, the short length may make it harder to use as an effective way to get some children to sleep.
PROS:
Repetitive language helps lull kids to sleep
Bold illustrations are well-done and interesting
Humor is fun and age-appropriate
Language is simple enough for even the youngest children to understand
CONS:
Story may be too short for effectively getting some children to sleep
If you prefer a shorter bedtime story, this one is perfect. It is easy to read and understand. It is well-written, simple, and lots of fun.
10

I Prayed for You – Best Faith-Based Bedtime Story
Features:
20 pages
Faith-based
Bright colorful illustrations
Ages 4-8
Check Pricing and Availability
Finally, we will end our recommendations with the best faith-based bedtime story. This is called I Prayed for You by Jean Fischer!

All about prayer, this cute story is about a mama bear telling her baby bear just how much she loves the baby. It discusses how prayer is powerful and important and how she will always pray for her baby. It is a metaphor for spiritual parents to share with their children about how they always pray for them. It is a very sweet and calming story with a soft rhythm and beautiful pictures to help lull your child to sleep.
Helps Express Love:
The cool thing about this story for those families that do believe in the power of prayer is that it really helps parents to express their love for their children and helps the children to feel and understand that love through prayer and faith.
Obviously, since all families are different and share different beliefs, a faith-based book such as this one that focuses on prayer will not be a good choice for everyone. It is great for spiritual families that believe in prayer but won't be good for anyone that has different beliefs.
PROS:
Cute story is the perfect way for spiritual parents to share prayer with their child
Story helps explain the love involved with prayer to little ones
Bright illustrations are interesting and entertaining
Sweet and simple language flows well for even little children
CONS:
Prayer-based story won't be good for families with different beliefs
This sweet, faith-based bedtime story is a great way to put your child to sleep at night feeling more important and loved than ever. It is cute, well-written, and beautifully illustrated.
Also, You can learn more about The Best Toy Tools.
Final Words for Bedtime Stories
There is no question that a good bedtime routine is infinitely beneficial. It helps to regulate your child's sleeping patterns and keep things on a predictable schedule. Reading is amazing for development in many areas, so bedtime stories have always been a great go-to when starting a bedtime routine. We hope you found some great bedtime stories and tips in our guide and recommendations!